Emma Pittman as Roxie Hart
(Photos by Emilio Madrid for Broadway.com/Composite by Ryan Casey for Broadway.com)
When Emma Pittman submitted her audition video for The Search for Roxie, she had no idea that the decision would lead to her dreams coming true. Last fall, the long-running musical Chicago and Broadway.com partnered to host a national casting call to find the next Roxie Hart on Broadway. Pittman beat out hundreds of other hopefuls and was flown to New York City, alongside finalists Kate Gulotta and Khalifa White.
There, the Mississippi native auditioned in front of Chicago icons Ann Reinking, Bebe Neuwirth and Bianca Marroquín. After doing the notoriously difficult "Hot Honey Rag" dance and Roxie's renowned song and monologue about her zest for fame, Pittman was declared Broadway's next leading lady (her performance dates will be announced at a later time). Broadway.com caught up with the rising star to hear what really happened in the audition room and how she's preparing to step into the spotlight.
---
How did you prepare before the big audition?
I had a phone call with my family and a nice prayer session the night before the audition. I was like, "No matter what happens, this is God's plan. I need to go out there and be myself and have fun and do what I've been working super hard for since I was two years old." The day of the audition, I felt like I woke up with a game face on. I wanted to leave it all in the room and not overthink what I already knew.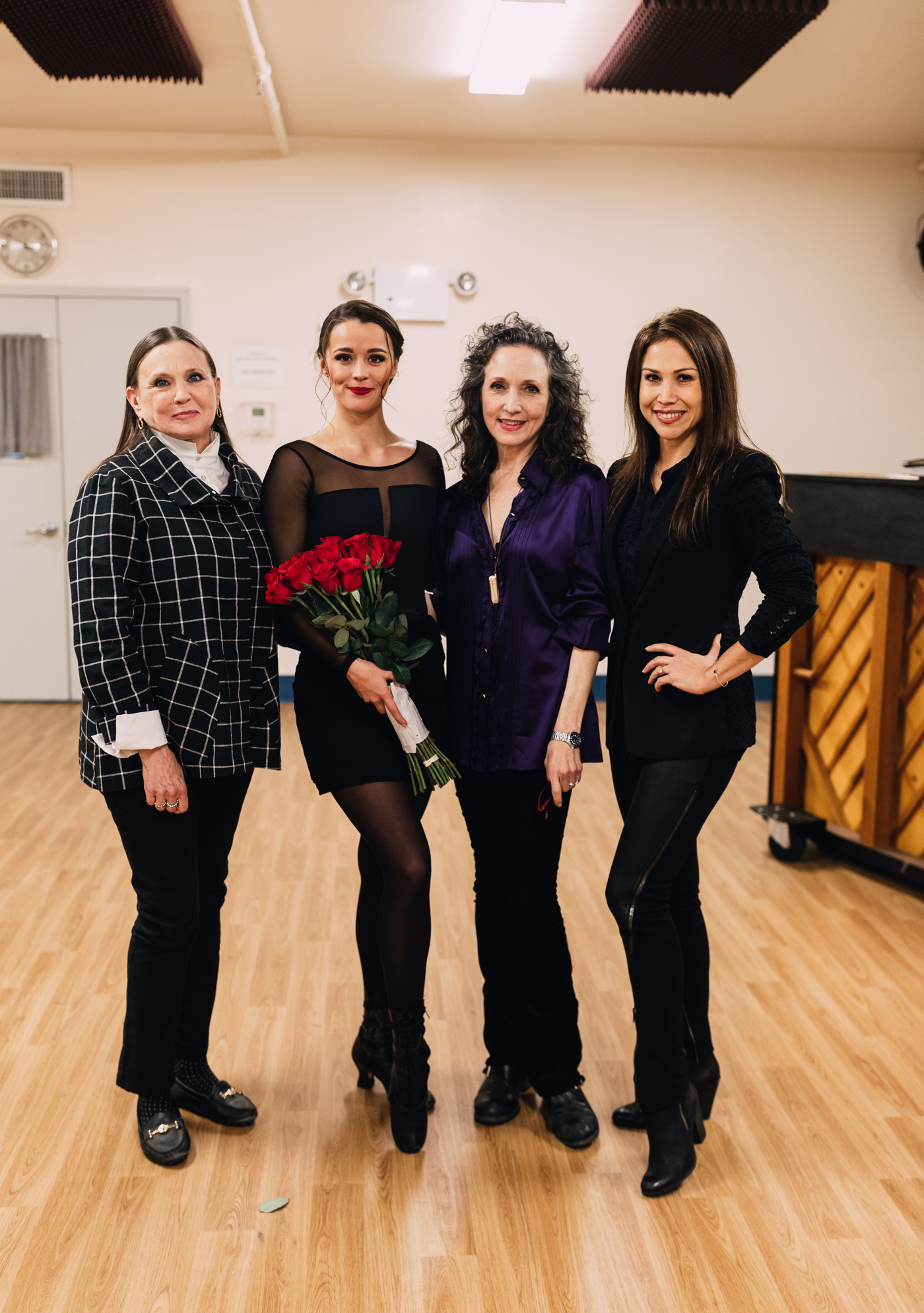 When you first found out who the judges would be, you started crying. What was going through your head when they were actually in front of you?
First of all, I'm so glad you told us the day before. It was important that I could have a mental preparation moment before meeting the icons that are Ann Reinking, Bebe Neuwirth and Bianca Marroquín. Ann [Reinking] especially has had such an impact on me as a dancer. I really was just like, "What is my life right now?"
You didn't know what the judges said about your audition until the episode was released. Were you surprised by their reactions?
I was overwhelmed with reassurance, in a weird way. I feel like as performers, we spend a lot of time second-guessing our abilities. To hear the greats on the other side of that table have confidence in the work I was doing was a great feeling. When they said, "She's not just a dancer," I immediately started crying. I have been dancing since I was two years old, so I know I need to continue to work on my singing and acting. To have worked so hard to bring those skills up to par with my dancing, and hearing Ann Reinking say I'm not just a dancer means everything. It's very reassuring but the work doesn't stop, let me tell you that!

You've gotten to know Roxie pretty well over the past few months. What's your favorite thing about her?
My favorite thing that I've learned about her is that she is very in the moment. Roxie's always making discoveries right then and there. I think that's how the song "Roxie" even comes up. She doesn't start a monologue thinking about having a show. She sees her name in the paper and is so excited about it that she goes into song. I think she's silly and goofy, too, which I love.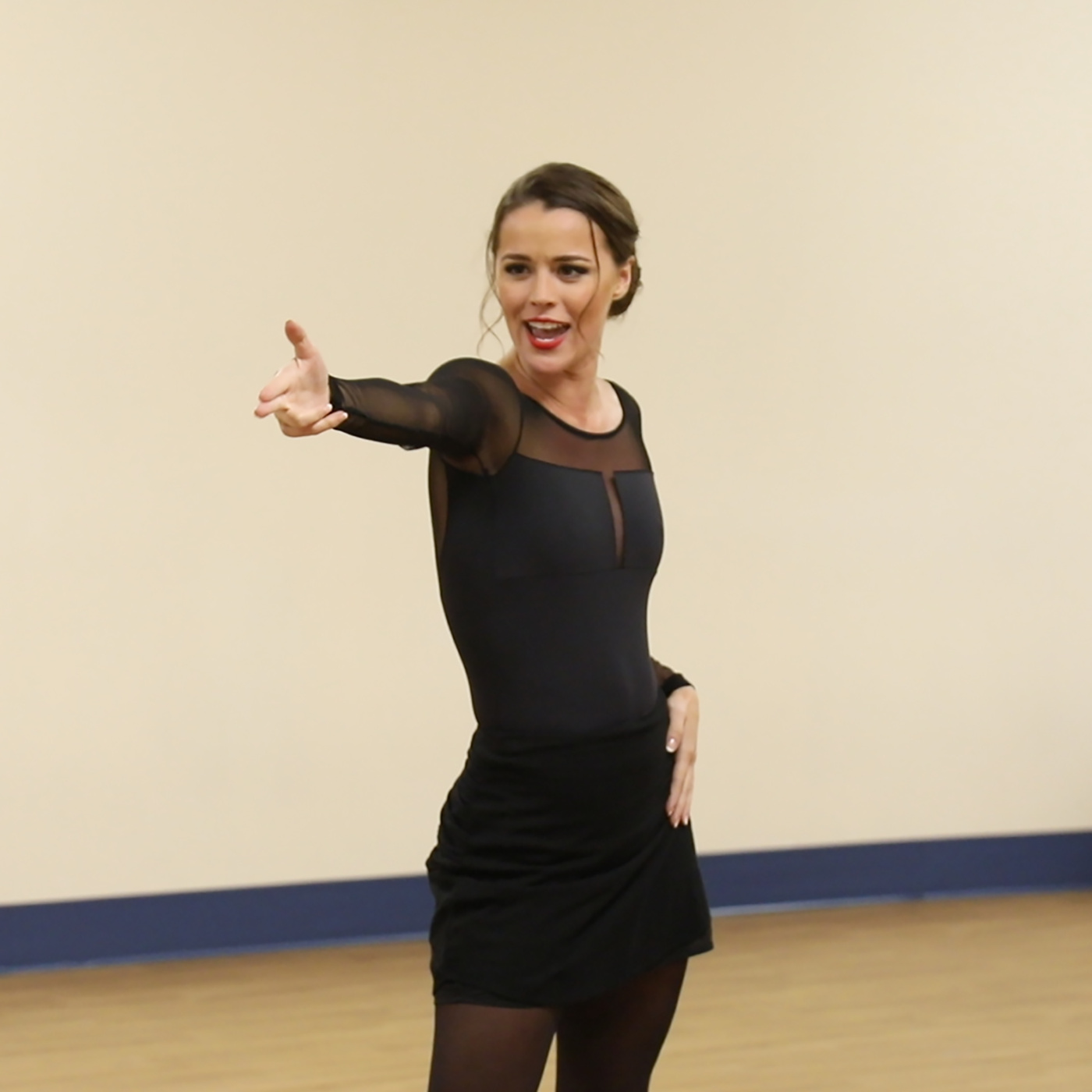 There's a long list of women who have taken center stage at the Ambassador Theatre. How does it feel to know your name is joining them?
I have absolutely not been able to process that yet. My dream was, and still is, to be in the ensemble of Wicked. I love ensembles, I think they're full of the most amazing people and actors. So to not be making my Broadway debut doing that, but to be going on as the lead of one of the most iconic musicals ever is just....I don't think there's an actual word to describe how I'm feeling. I'll have to go and check Webster's Dictionary later.
Can you share some of your best tips for those who want to follow in your footsteps?
It's been amazing to hear from so many young people from the Midwest since the announcement came out. My biggest advice is to simply be yourself. That's all you can do. I'm not going to make a career out of trying to be someone I'm not. I'm not Gwen Verdon and I can't be Ann Reinking. I have to be Emma Pittman. Know who you are and be confident in that; don't push yourself away from the character. Let that shine through and be what makes you stand out.

The world is still waiting to know when you'll start your reign as Roxie. How are you preparing to take your first Broadway bow?
I am doing a lot of yoga and taking as many singing and dance classes as humanly possible. I'm also reading a lot about Chicago. Any show I do, I want to know everything about it. I love learning about how it started, where it came from, who was a part of it, what worked, what didn't. I just love learning about the history of a show, especially for something so iconic—the Fosse moments! I'm ready to just dive in.
---
See Emma Pittman get the news of a lifetime by watching the latest The Search for Roxie episode below.