Peter Friedman, Steve Zettler, Brent Jennings, Cotter Smith, and Eugene Lee, all original cast members of the 1981 Negro Ensemble Company production of "A Soldier's Play."
(Photo by Emilio Madrid for Broadway.com)
In the late fall of 1981, a handful of little-known actors gathered on the stage of a 300-seat off-Broadway theater on West 55th St. in Manhattan. The actors—among them were Denzel Washington, Samuel L. Jackson and Peter Friedman—sat down to read a new play. It was called A Soldier's Play by a young playwright named Charles Fuller; it was a psychological drama about the roots of self-hatred and internalized racism. Within a year, A Soldier's Play would win the Pulitzer Prize for drama.
"There was a silence that passed across that table and that room when the stage manager said 'End of play,'" recalled actor Eugene Lee of that very first read. "We started salivating from minute one, from the very first read," he remembered.
Or to put it more bluntly, "We looked at each other and went 'Holy Sh—t. We're taking this to the Super Bowl," exclaimed original cast member Steve Zettler.
A Solder's Play recently opened on Broadway for the first time, in a new production starring Blair Underwood and David Alan Grier (who joined the cast of A Soldier's Play in 1983 as a replacement). At the opening night were the cast members of the original production, who all showed up to support Fuller's overdue Broadway debut.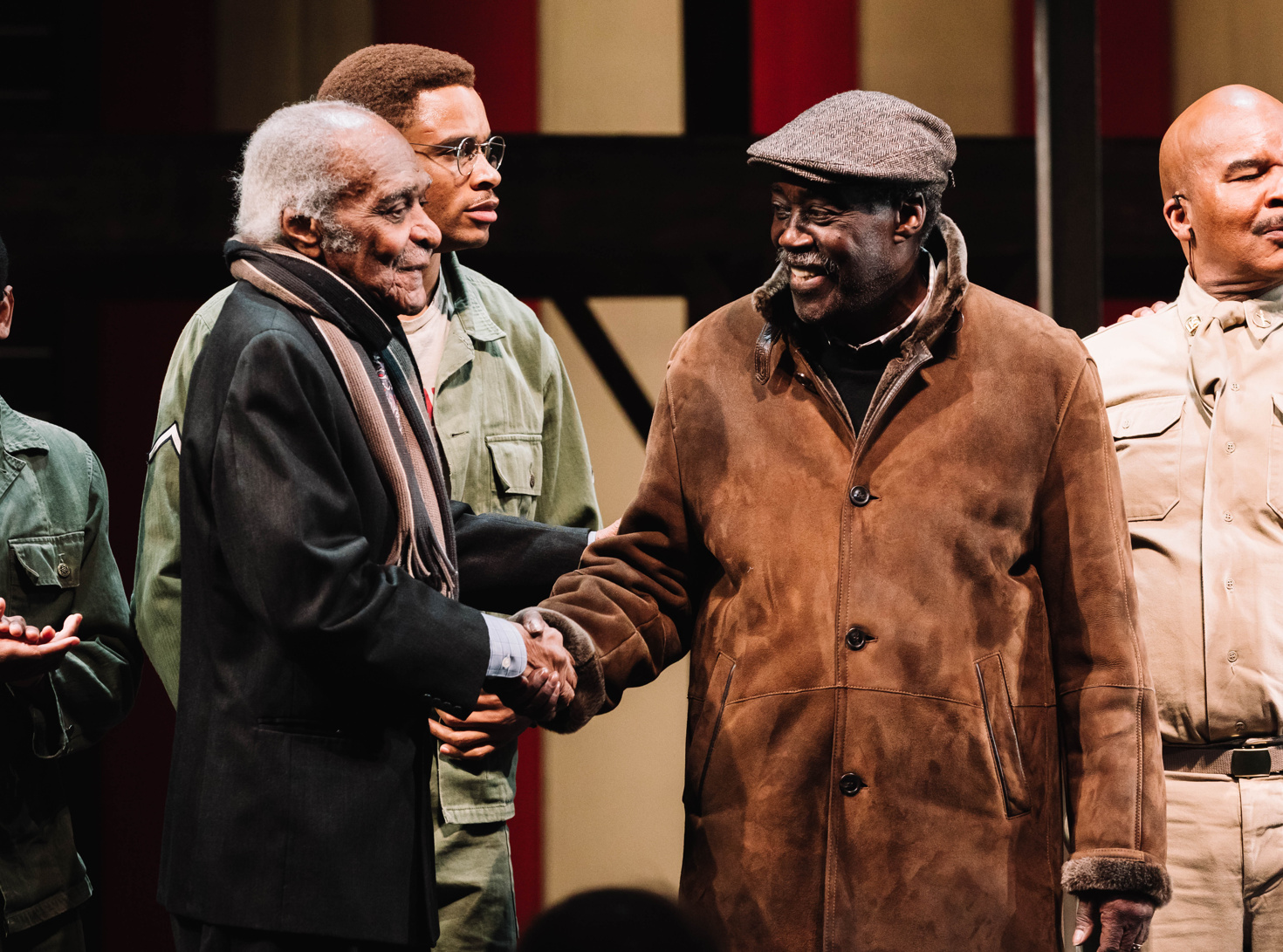 A Soldier's Play, written from Fuller's own experience in the military, interrogates the depths of self-loathing and internalized racism—the kind of hate that would lead a black army sergeant of a segregated unit during World War II to violently abuse his men and meet an early and mysterious demise. A Soldiers Play is an examination of "all of these sort of wounds that come from the isolation that racism causes and brings about," said Jennings. And by setting it during World War II, it also shows why black men enlisted to fight for a country who treated them as second class citizens. "Blacks wanted to prove themselves by going to war and fighting for our country, what is bred and brought up within us," said Jennings. "Always trying to be better; always having to prove ourselves; not representing the race as we should."
The play's values were in line with that of the Negro Ensemble Company, a cardinal black organization responsible for the creation of New York's most innovative black theater in the late 1970s and early 1980s. "If you look back from the 1960s, the Negro Ensemble Company was born out of the Civil Rights Era. The black arts came right along with it, with theaters writing about the issues of freedom and liberation from Jim Crow," explained Jennings. "As those years passed by, it grew into an institution that was dedicated to stories that reflected our existence. This play winning the Pulitzer was a culmination of everything that the Negro Ensemble Company had been doing over all those years."
According to the original cast, the day A Soldier's Play won the Pulitzer—and the performance that followed that night—was flush with emotion. "Charles Fuller came to the theater that night," said original cast member Peter Friedman, who'd already established a Broadway career by the time he performed as Captain Charles Taylor and who would go on to receive a Tony nomination in 1998 for Ragtime. "He came into the dressing room. The dressing room was always hysterical—those guys, just wild, one running gag after another. But that night, with Fuller there, we all rode that high."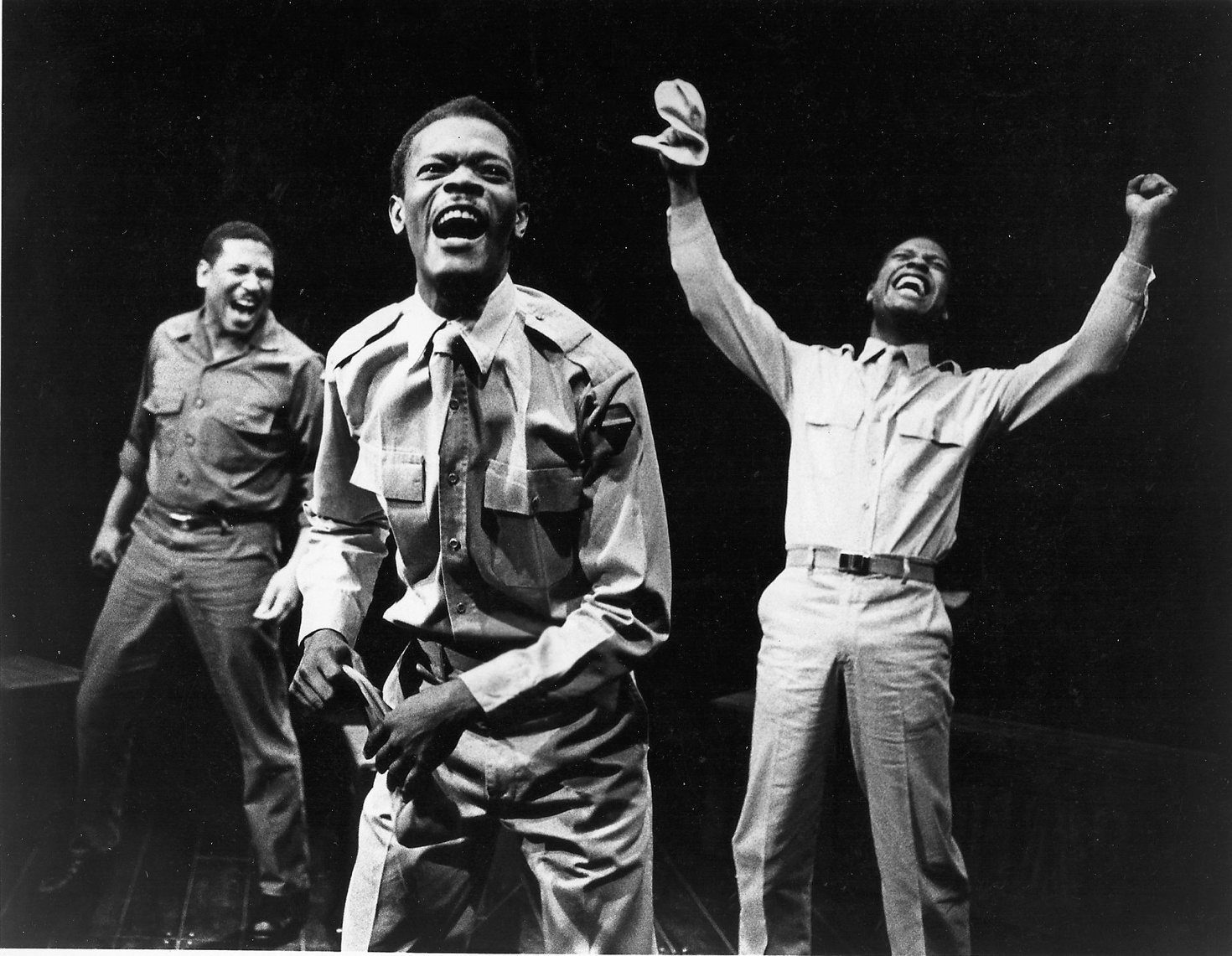 The Negro Ensemble's production of A Soldier's Play toured around the country from 1984 to 1985. The play was also adapted into a 1984 film. But it never ventured to the Great White Way until 2020. Fuller, who made a surprise appearance at the curtain call on opening night, maintains in previous interviews that the play never received any attention from Broadway producers because it was too radical.
A Soldier's Play being on Broadway might seem like a victory, but according to those who witnessed the original production, its greatness was apparent from the beginning, and this new production is just a way to expose a new generation to Fuller's words. "When you saw A Soldier's Play, you saw the elements of craft that I would hope all young actors right now could have seen, wish they could have aspired to," said Tony nominee LaTanya Richardson-Jackson, arriving on the opening night red carpet with Pauletta Washington in place of their husbands, Samuel L. Jackson and Denzel Washington.
"Yes, it's something to be on Broadway now," Richardson-Jackson said, "but it was then something unbelievable."