David Alan Grier & Vinnette Carroll
(Photos by Emilio Madrid and Jack Mitchell/Getty Images; Graphics by Ryan Casey for Broadway.com)
In honor of Black History Month, Broadway.com asked actors, directors and playwrights to tell us about black theater-makers who inspired them. Stars jumped at the chance to honor those who came before them, and in the process, taught us about the fundamental contributions of black artists to the American theater. To read the other entries in this series, click here.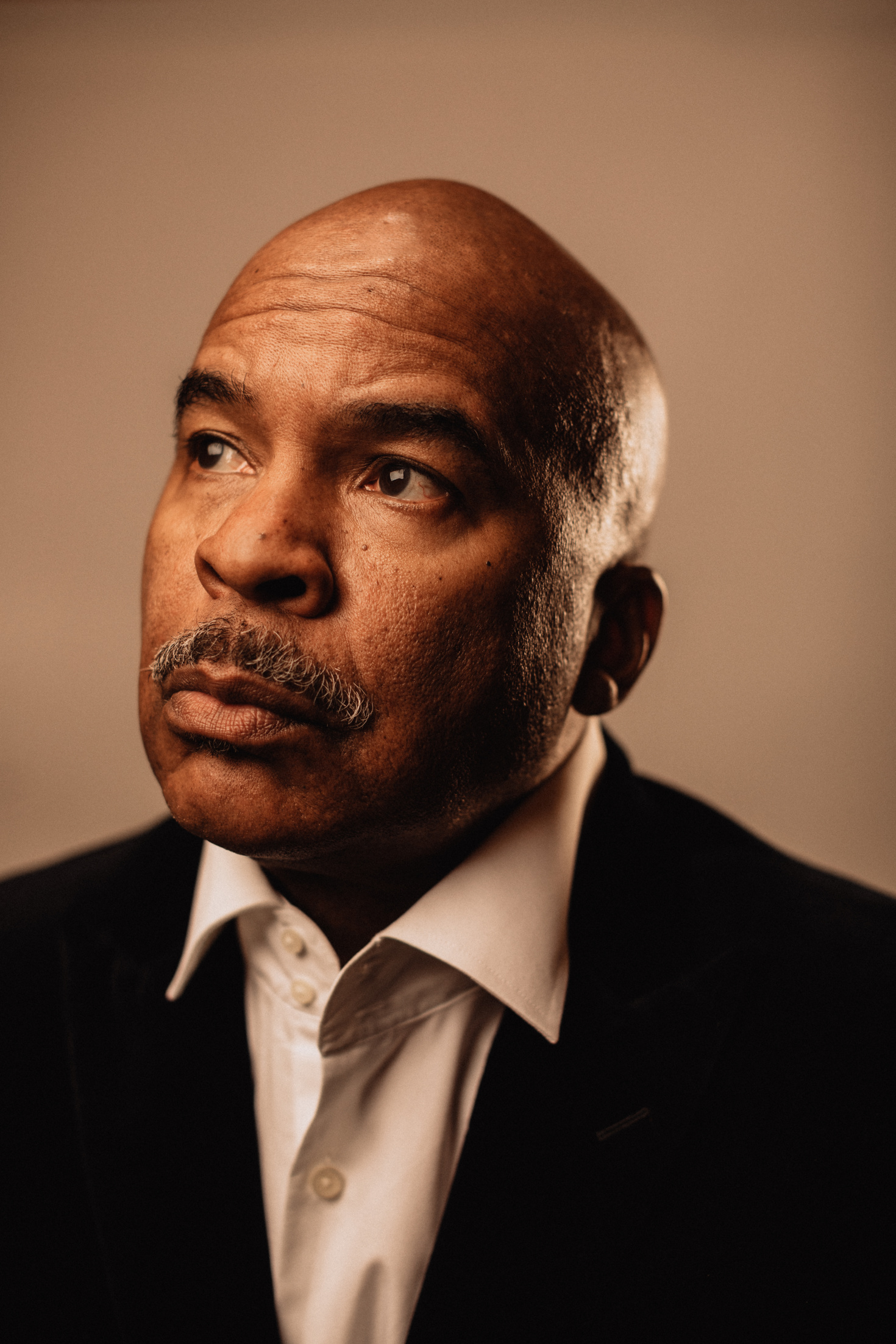 David Alan Grier is currently playing the lead role of Sergeant Vernon C. Waters in A Soldier's Play. Grier, who was a replacement in the original Negro Ensemble Company off-Braodway production of A Soldier's Play and its film adaptation, A Soldier's Story, made his Broadway debut playing Jackie Robinson in The First (1981), which earned him a Tony nomination. He was nominated again in 2010 for starring in Race and in 2012 for playing Sporting Life in The Gershwins' Porgy and Bess. On television, he is most remembered for his roles as a principal cast member on In Living Color. When asked which black theater artist inspired him, Grier said Vinnette Carroll, the first black woman to direct on Broadway.
Vinnette Carroll acted in four Broadway shows: A Streetcar Named Desire (1956), Small War on Murray Hill (1957), Jolly's Progress (1959) and The Octoroon (1961). Her first writing credit on Broadway, called Trumpets of the Lord (1969), was a musical about a religious revival meeting of the Gospel church. In 1972, she wrote and directed Don't Bother Me, I Can't Cope on Broadway, earning her a Tony nomination for best direction of a musical. Until director Liesl Tommy earned a Tony nomination in 2016 for Eclipsed, Carroll was the only Black woman to receive a directing Tony nomination. In 1976, she wrote and directed Your Arms Too Short to Box With God, an adaptation of the Book of St. Matthew, on Broadway and earned two more Tony nominations. She directed and conceived But Never Jam Today (1979) and directed the revivals of Your Arms Too Short on Broadway in 1980 (giving Jennifer Holliday her Broadway debut) and 1982 (starring Al Green and Patti LaBelle). She moved to Fort Lauderdale, Florida in the 1980s and founded the Vinnette Carroll Repertory Company, which she led until her death in 2002 at the age of 80.
---
"I sat up until dawn talking about it, just high on the entire experience."
---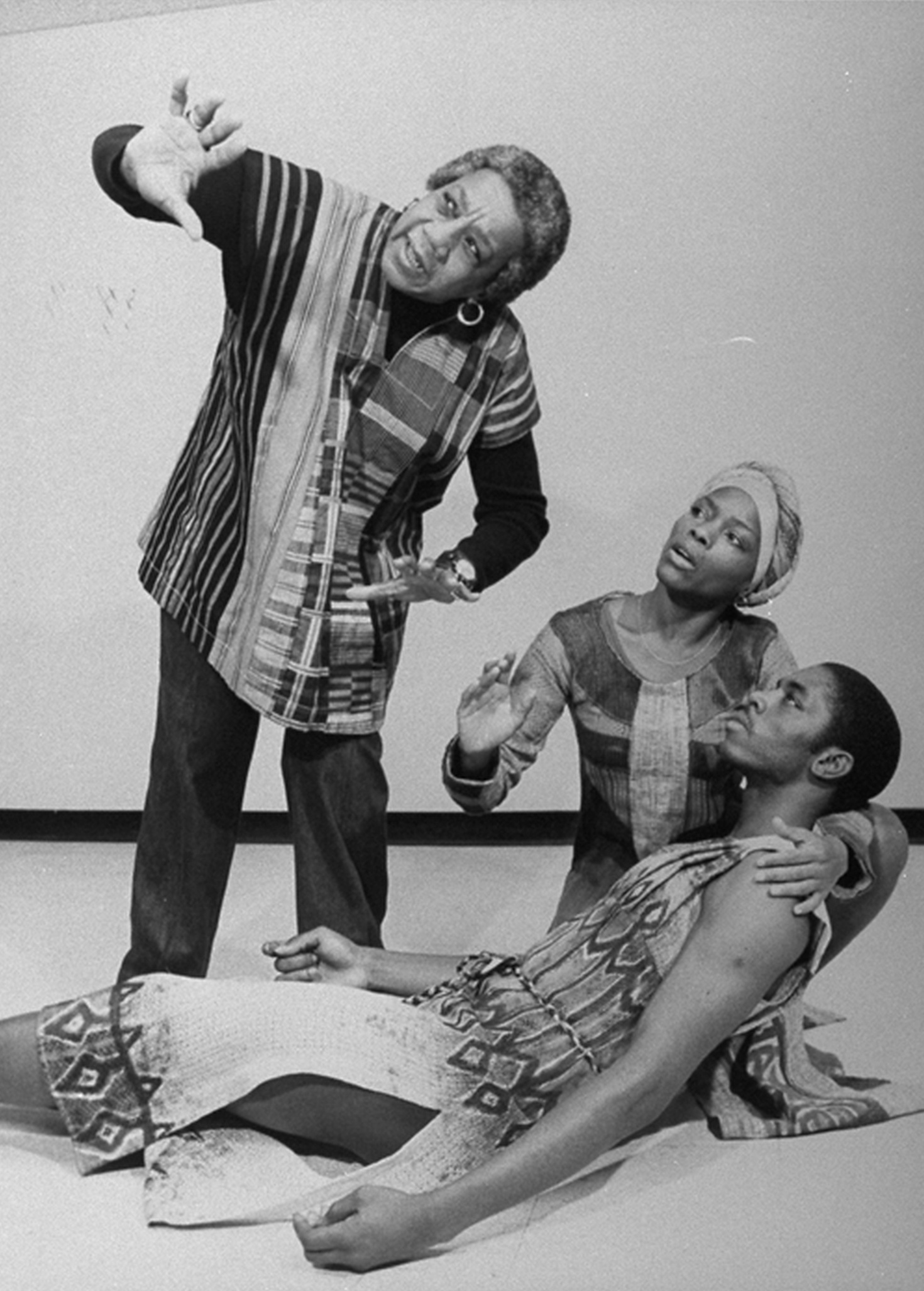 Grier on Vinnette Carroll and Your Arms Too Short to Box With God: "I'd just started acting at the University of Michigan. This was probably 1976, and I went to see a road company of Your Arms Too Short to Box With God at the Fisher Theatre in Detroit. I sat up until dawn talking about it, just high on the entire experience—the actors, the performers, the production, how they sang, everything about it. I really wanted to be a part of this community, this artistic community, and try to find how I could get there. What do I need to do? I was just bowled over by these real actors. It changed my life. It was such a high level of performing, of dance and of singing. Cleavant Derricks [who would later win a Tony for Dreamgirls] was in that production, and both him and his brother [Clinton Derricks-Carroll] were mentored by Vinnette Carroll. She passed down a level of performing and artistry that still lives in my mind today."