L. Steven Taylor & Harry Belafonte
(Photos by Emilio Madrid and Bruce Glikas for Broadway.com); Graphic by Ryan Casey)
In honor of Black History Month, Broadway.com asked actors, directors and playwrights to tell us about black theater-makers who inspired them. Stars jumped at the chance to honor those who came before them, and in the process, taught us about the fundamental contributions of black artists to the American theater. To read the other entries in this series, click here.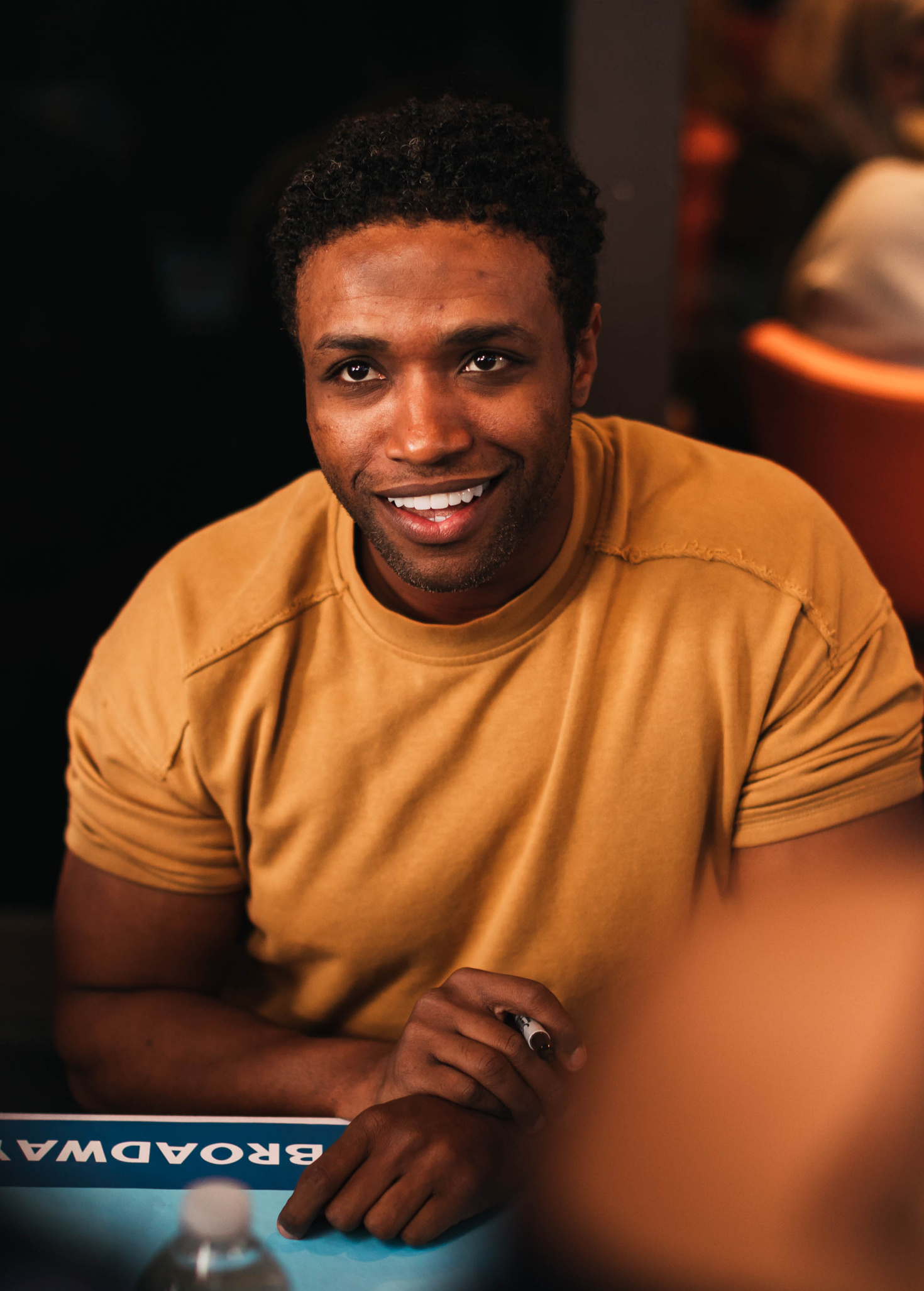 L. Steven Taylor has acted in The Lion King on Broadway as Mufasa since 2015. He made his Broadway debut in The Lion King as an ensemble member and swing in 2005. He then joined the national tour before returning to Broadway in 2015. When asked which theater artist inspired him, Taylor said Harry Belafonte, the three-time Grammy-winning, as well as Emmy and Tony Award-winning actor, singer and activist.
Belafonte, who was born in Harlem in 1927, is remembered most for his music career and songs like "Jump in the Line" and "Day-O (The Banana Boat Song)" on his breakout album Calypso (1956). Yet, Belafonte began his career acting in New York. He served in the Navy during World War II, after which he moved to NYC and began performing at the American Negro Theatre, beginning his music career in nightclubs to pay for acting classes. In 1953, Belafonte made his Broadway debut in the revue John Murray Anderson's Almanac, earning a Tony Award for his performance (making him the first black man to win a Tony). He would appear in four other Broadway shows throughout his career: 3 for Tonight (1955), Moonbirds (1959), Belafonte at the Palace (1959) and Asinamali! (1987). On film, Belafonte appeared in the hit musical Carmen Jones (1954), The Word, The Flesh and the Devil (1959) and, recently, BlacKkKlansman (2018). Belafonte was also a prominent member of the Civil Rights Movement (he was a close confidant to Martin Luther King Jr.) and a vocal anti-Apartheid activist; in 2015 he received the Jean Hersholt Humanitarian Award at the Academy Awards for his activism.
---
"Harry Belafonte used his art and platform to affect change in the world around him in spite of personal cost. That is a responsibility every one of us is charged with."
---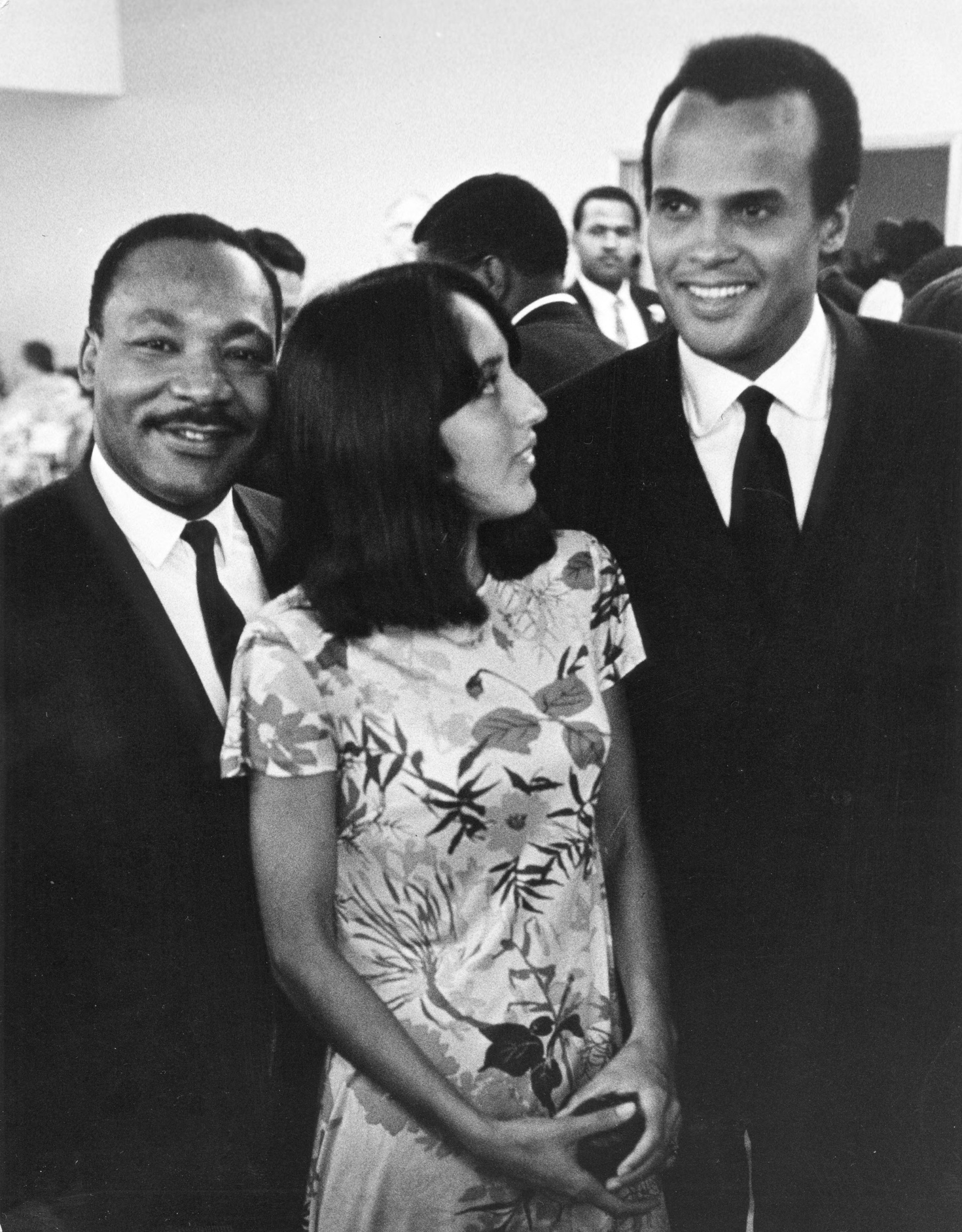 Taylor on Belafonte: "Growing up in Indianapolis, my granny had a 45 record collection that rivaled any record store that I had been in. I don't know how 8-year-old me found Harry Belafonte out of the mounds of 45's, but adult L. Steven definitely understands that it was not by mistake. Activism and art are two of the most central hallmarks of my life. It's no surprise that one of my major inspirations in both areas is Mr. Belafonte. Most people know him as a singer, but not many people realize that he was the first Black man to win a Tony Award, that he would sing in nightclubs in order to pay for acting classes or that he's Broadway producer. I'm perhaps most inspired by his work in social justice activism and civil rights.
"The intersection between art and activism has a long and storied history. That history came with consequences and repercussions for those who would dare to speak up in the name of equity. This was doubly true for black artists at a time when jobs were already sparse and lives were in constant danger. Harry Belafonte used his art and platform to affect change in the world around him in spite of personal costs. That is a responsibility every one of us is charged with, especially those of us who are armed with a tool as powerful as theater."