Renée Elise Goldsberry & Phylicia Rashad
(Photos by Emilio Madrid for Broadway.com; Graphic by Ryan Casey)
In honor of Black History Month, Broadway.com asked actors, directors and playwrights to tell us about black theater-makers who inspired them. Stars jumped at the chance to honor those who came before them, and in the process, taught us about the fundamental contributions of black artists to the American theater. To read the other entries in this series, click here.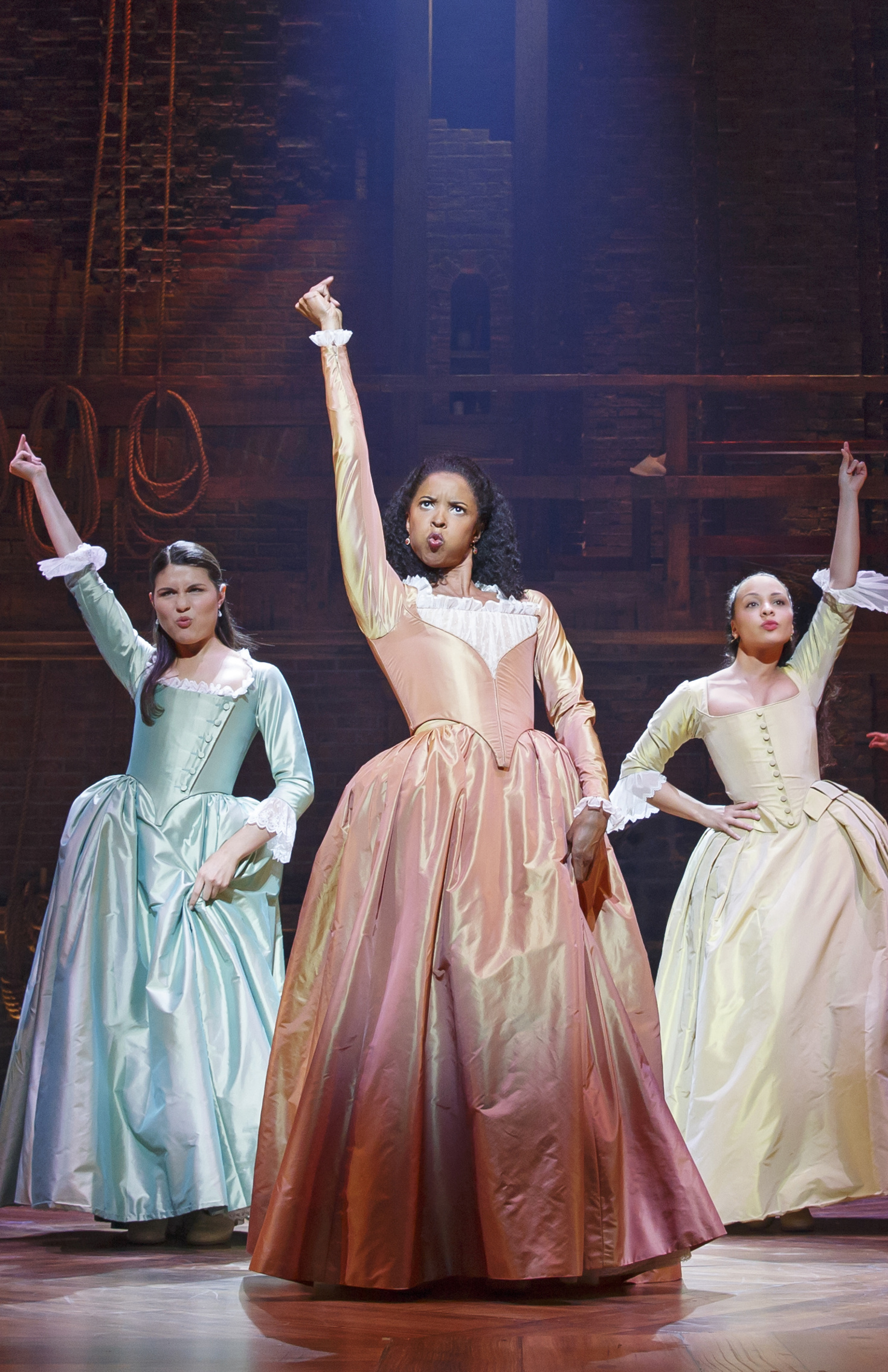 Renée Elise Goldsberry is a Tony-winning actress who originated the role of Angelica Schuyler in Hamilton. She made her Broadway debut in 2002 as a replacement for Nala in The Lion King and originated the role of Nettie in the first Broadway production of The Color Purple (2005). On television, Goldsberry starred as Evangeline Williamson in One Life to Live, earning two Daytime Emmy nominations. When asked which black theater artist inspired her, Goldsberry named three: Phylicia Rashad, Tonya Pinkins and Ellen Holly, three actors of the theater who led successful careers in daytime television.
Phylicia Rashad is a Tony-winning actress who has appeared in 10 Broadway shows across her career, including The Wiz (1975), A Raisin in the Sun (2004), Gem of the Ocean (2004) and Cat on a Hot Tin Roof (2008). Her 2004 Tony win for A Raisin in the Sun inaugurated her as the first black actress to win for a performance in a play. She is remembered most for her lead role as Clair Huxtable in the NBC sitcom The Cosby Show (1984-1992). Rashad is also a director; her production of Blue will play at the Apollo Theater April 27 to August 16.
Like Rashad, Tonya Pinkins' many roles on television, including her regular role as Livia Frye on the soap opera All My Children, are bolstered by an illustrious stage career. Pinkins has appeared in nine Broadway shows, winning a Tony Award in 1992 for starring in Jelly's Last Jam. She was nominated for a Tony in 1997 for Play On! and she originated the lead role of Caroline Thibodeaux in Caroline, or Change (2004), earning an additional Tony nomination.
Ellen Holly has appeared in four Broadway shows: Too Late the Phalarope (1956), Face of a Hero (1960), Tiger, Tiger Burning Bright (1962) and A Hand Is on the Gate (1966). But she is most remembered for creating the role of Carla Gray on One Life to Live, which she acted in from 1968 to 1980 and again from 1983 to 1985. Producer Agnes Nixon discovered Holly after the actress wrote a letter to the editor in The New York Times about being light-skinned. In One Life to Live, Holly's character is introduced as a white woman. When others discover her partner is black, it's revealed that Carla is also black, and an initial outrage over her interracial relationship becomes a poignant discussion of colorism—groundbreaking for the time.
---
"I love the example of women who do not settle, who do not wait for somebody to ask them to do something or settle for the lines that they will be given to say."
---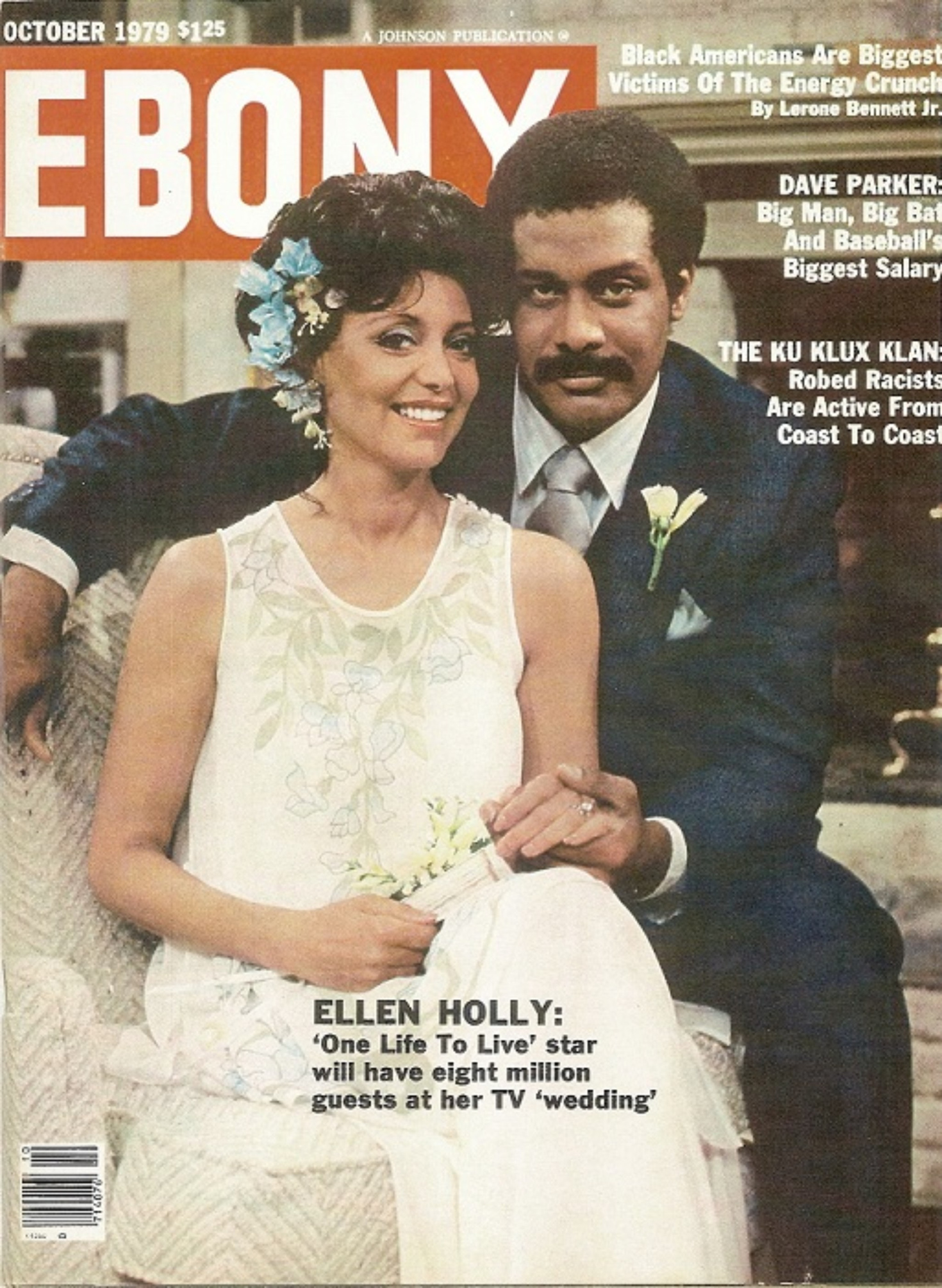 Goldberry on Rashad, Pinkins and Holly: "When you're a child and you don't have the opportunity to come see Broadway, sometimes you fall in love with actors from television. Even as a kid, I was inspired by Phylicia in particular. I felt as a kid watching her that longevity for a black actress was possible. I had no idea at the time the depth of her work on the stage, but seeing her on the screen gave me access to a great actor. Tonya Pinkins was another person that I saw on television who struck me, and then I learned she was this amazing Broadway performer in Jelly's Last Jam. The idea that somebody could do theater and also be on television, that a black actress could have the ability to do a variety of things with her craft, was really inspiring. It seemed to me that it was the pinnacle of success, that a woman could be on Broadway at night and by day be on television."
"My first Broadway show was The Lion King. Six months in, I got a contract on One Life to Live, and I remember the security guard said that I should read this book, called One Life, written by this actress named Ellen Holly. I'd never heard of her, and it turned out that before Phylicia and Tonya Pinkins, there was this woman who had paved the way for all of us. We all owe Ellen Holly an enormous debt of gratitude just for the work that she did to get a role, any role at all. What I love about her book is that it really is an indictment against all actors, because no one was offering this woman jobs. She spent her time trying to get work produced just so she would have a job in the theater; same goes for Phylicia and Tonya. She used to write many of the storylines on One Life to Live, and she was a huge part of the foundation and the success of the genre of daytime television. I love the example of women who do not settle, who do not wait for somebody to ask them to do something or settle for the lines that they will be given to say."
"Realizing one day that I was on a soap opera and in a Broadway show, the only reason that I felt like I'd accomplished something great is because I knew that Ellen Holly had done that, that Phylicia Rashad had done that and Tonya Pinkins had done that. Thank you for enduring all that you've endured."