Andrew Burnap
(Photos by Caitlin McNaney for Broadway.com)
Andrew Burnap is currently making his Broadway debut in The Inheritance, Matthew Lopez's two-part, 6.5-hour play about the effects of the AIDS epidemic on modern gay life. Burnap plays one of the leads, Toby Darling, a playwright who is haunted his past. But the actor almost didn't get the part. A couple of years ago, Matthew Lopez called him to come in and do a workshop of The Inheritance. "He then followed up with, 'Ultimately you will never play the part but I just wanna see what you can do for the week,'" Burnap told Broadway.com's Paul Wontorek in a recent #LiveAtFive interview.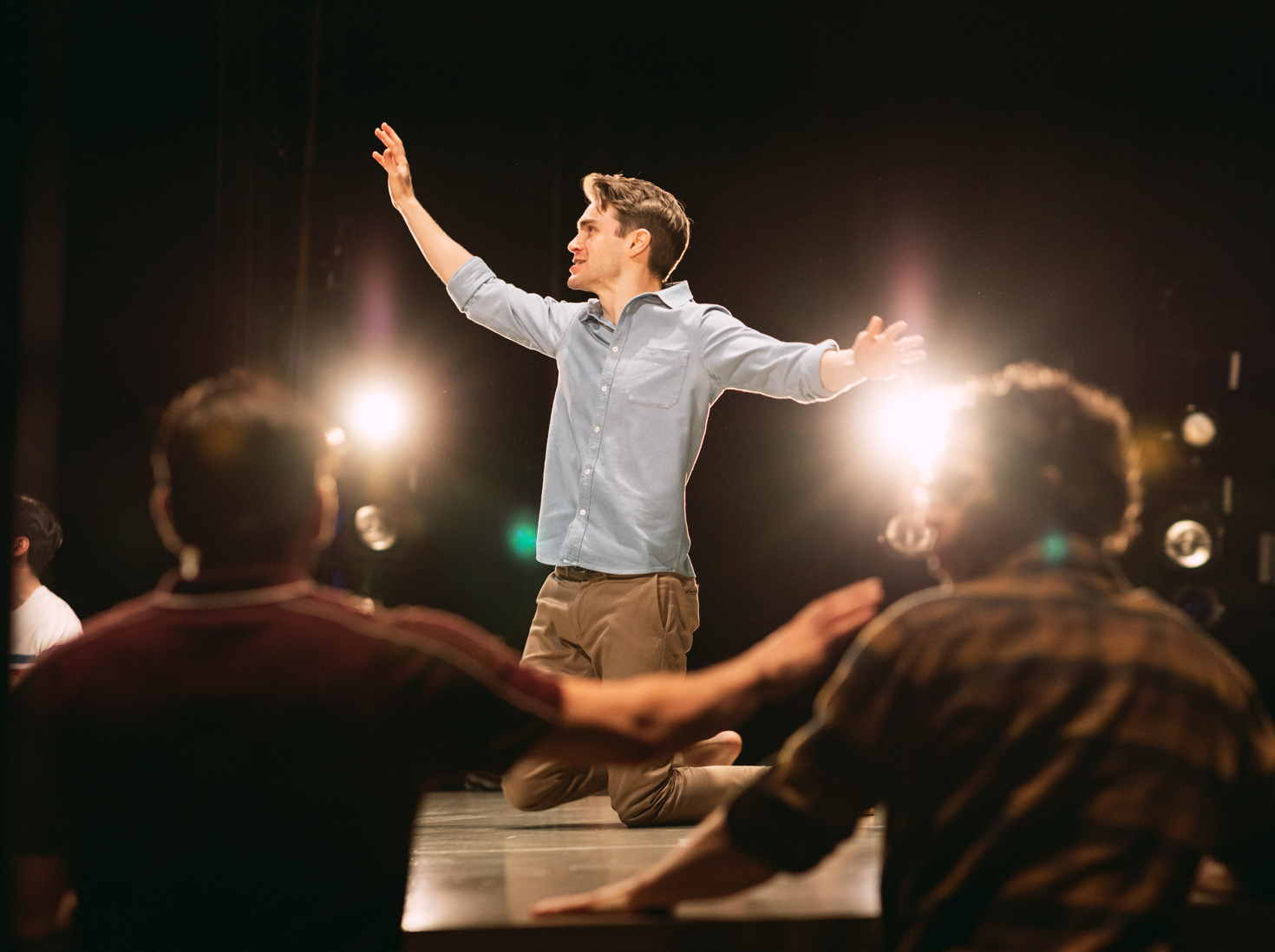 But Burnap impressed Lopez so much that the day after the workshop ended, he was offered the part of Toby. "[Matthew] gave me ultimate permission to do whatever I wanted in the workshop," recalled Burnap. "And I think I've learned now that that's how I should audition for the rest of my life: act like you will never, ever play the part. And maybe just have the little fun where you can." He played the role in London and on Broadway, and has been with the play for two and a half years. So for him, knowing that The Inheritance is closing on March 15 is bittersweet. "It's a bummer, definitely." Burnap admitted. "We might not like it but every audience that comes in over the next three weeks is deserving of a fresh, new, beautiful show. So that's our commitment."
The actor was very frank when he said the show changed his life. Burnap grew up in Rhode Island, where during the summer he would work at his local ice cream shop. "Tony Goldwyn came in one summer," he recalled with a laugh. "I elbowed my coworker at the time and scream-whispered, 'That's the guy from Ghost!'" And then years later when Goldwyn came into rehearsals for The Inheritance, Burnap had to double-check his own memory. "I was like, 'Dude have you ever been to Brickley's Ice Cream? He's like, 'We go every summer.' I was like, 'I knew it!'"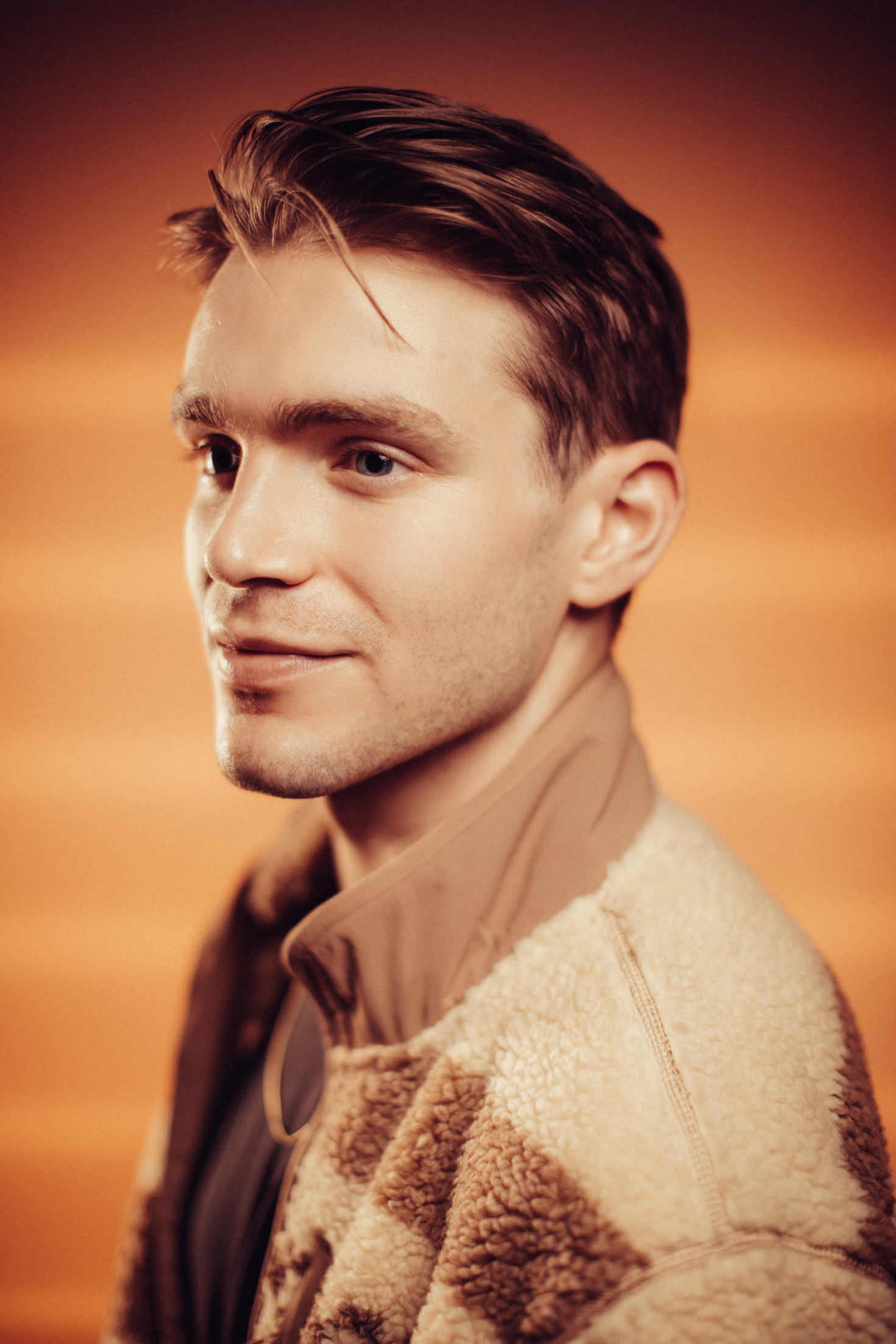 Burnap then graduated from Yale School of Drama, and acted in regional theaters and off-Broadway at the Public. He and Lopez actually met each other before The Inheritance when Burnap did Lopez's play The Legend of George McBride in Los Angeles, a happier story about a straight man who learns how to be a drag queen. But it was being in The Inheritance that took him to new heights.
"It's been the greatest gift of my life so far," he said emphatically. "I had never left the United States, ever before doing this play. I got my passport. I got to see a bit of the world." Burnap said that who he was before The Inheritance is not who he is now. "Having people come up and tell us their stories after the play has affected me deeply and understanding that there's suffering all around us—every human has gone through something. And it's sort of made me feel connected to fellow humans in a way that I never, ever felt before in my life. I hope that feeling never ends."
Watch the rest of Burnap's #LiveAtFive interview below.