Sam Rockwell, Laurence Fishburne and Darren Criss
(Photos by Emilio Madrid for Broadway.com)
The stars of the Broadway revival of American Buffalo met the press on February 26 at the Atlantic Theatre Company, to talk about their new version of David Mamet's play, about three men who hatch a scheme to steal a valuable buffalo nickel. "I have wanted to be a part of this play since it came out in the '70s when Robert Duvall did it," said Emmy and Tony-winning actor Laurence Fishburne. "One of the great things about the play is that there's a timelessness to it. It speaks to these themes of business and money and betrayal and friendship."
Fishburne stars in the play oppose Oscar winner Sam Rockwell and Golden Globe winner Darren Criss. "It's gonna be a great experience for everybody, not only the audience but for us," said Criss. The play is going to be at the Circle in the Square Theatre. "There's an intensity of the show that lends itself really well to being inside this smaller space so that's gonna be really cool." American Buffalo is directed by Tony winner Neil Pepe and starts previews on March 24 for an opening night on April 14.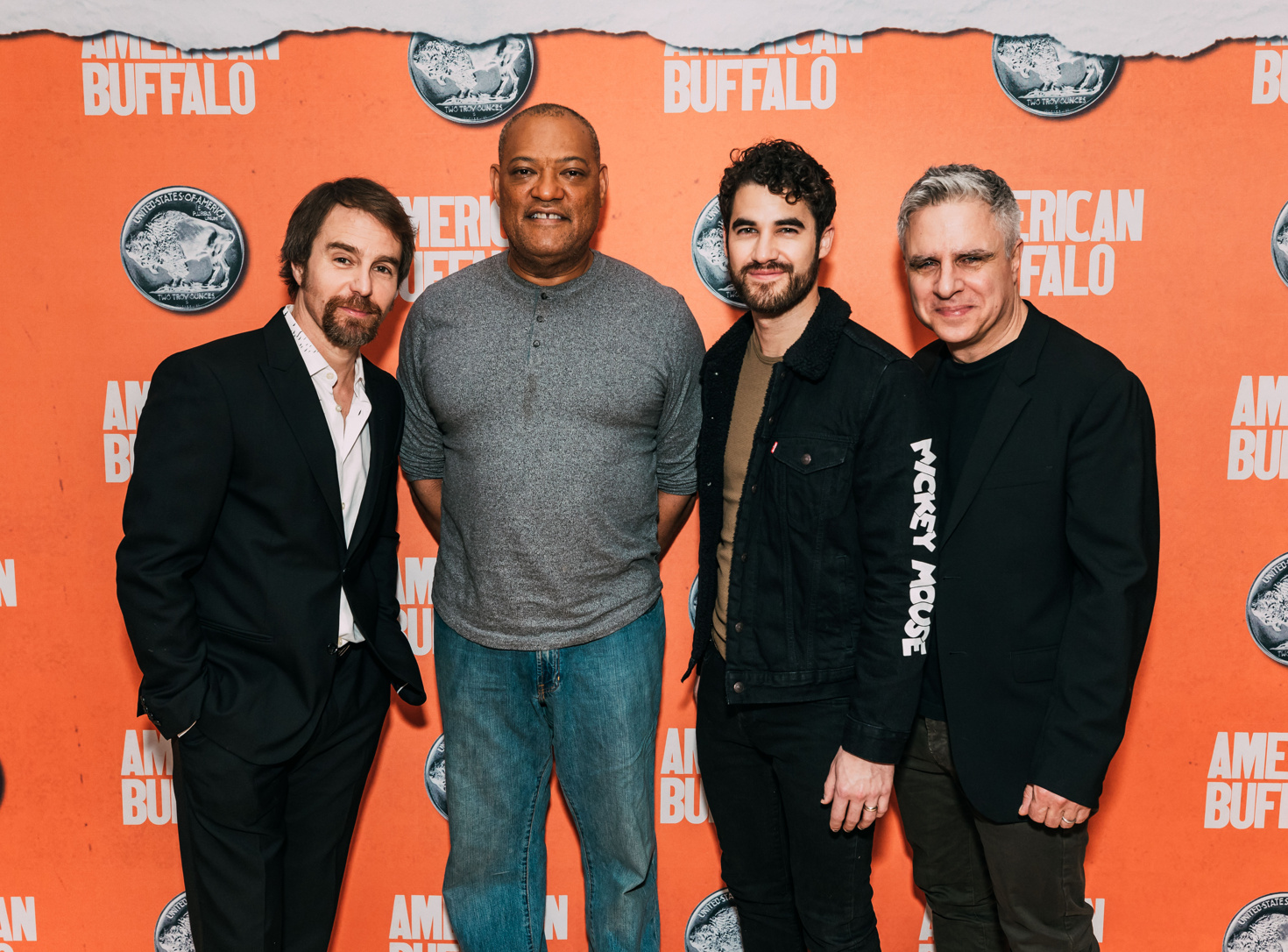 Watch the cast and creative team talk about American Buffalo.