Tamsen Fadal & Lorna Courtney
(Photo: Cyd Sacks)
With its bright sets and costumes, exuberant cast and Max Martin score, & Juliet feels like a party. On The Broadway Show, star Lorna Courtney sat down with host Tamsen Fadal at citizenM Hotel to talk about why the musical is so much more than that.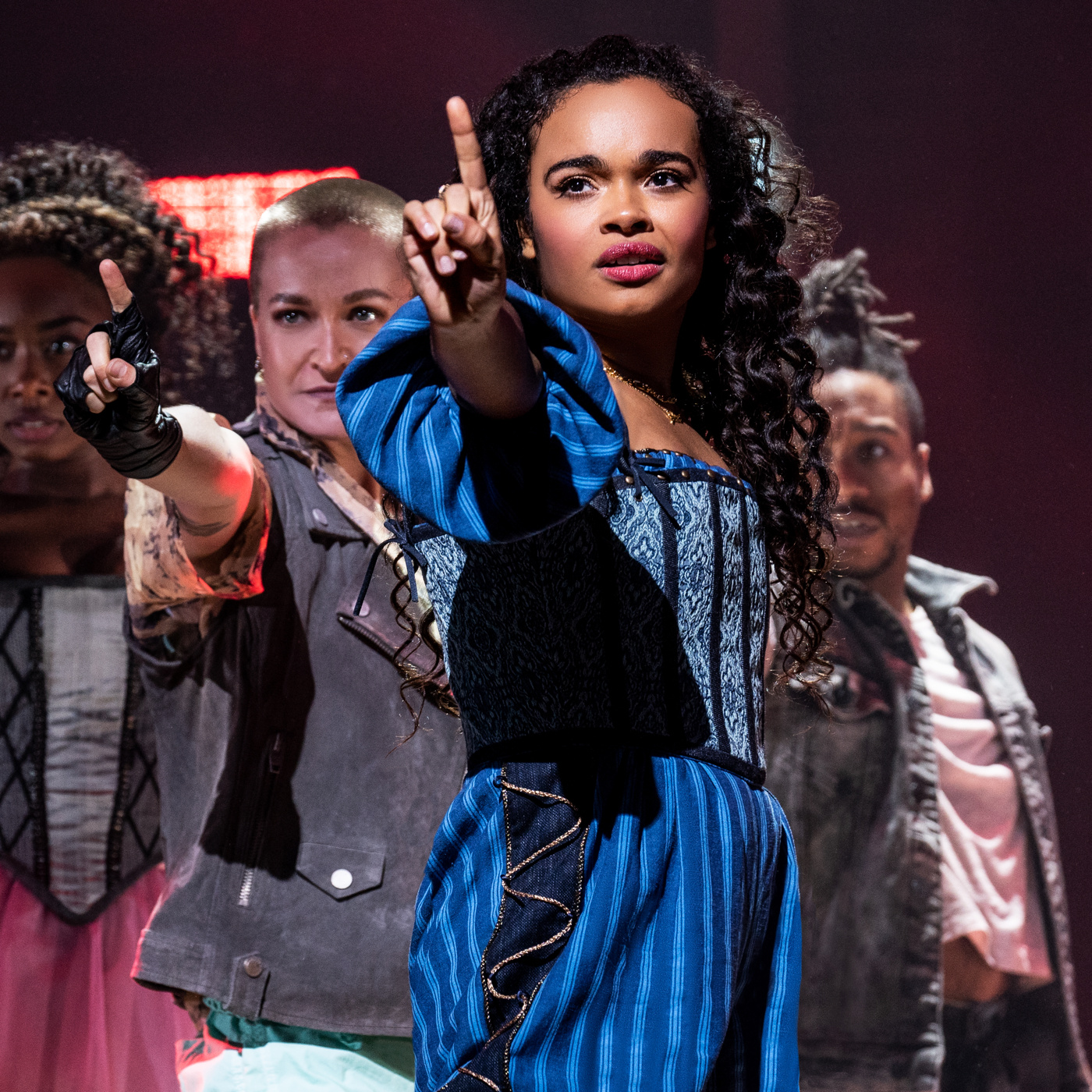 & Juliet spotlights Juliet as she decides not to end her life over Romeo. This pop-fueled twist on William Shakespeare's tragedy marks Courtney's Broadway breakout. She previously appeared on Broadway in Ivo van Hove's 2020 revival of West Side Story and Dear Evan Hansen. "Every night, it is the best feeling because I get to play a character that's so close to my heart and my journey as a young woman finding her voice," she said of making her Broadway principal debut at the Stephen Sondheim Theatre.
In addition to bringing audiences to their feet with her takes on Britney Spears and Katy Perry songs, Courtney feels rewarded by the show's influence. "It's so inspiring to be able to have a positive impact on so many people every night, especially young women and girls. A lot of mothers bring their daughters, and they message me on Instagram and thank me. It's the best feeling. One mother took her daughter and she said, 'I just wanted to thank you so much. It was so great seeing someone who is of mixed race also performing and being the lead,'" she said. "Audiences have a blast. It's laughing nonstop. Everyone's having a big party, but it's also surprising to them because they are touched and they connect with the characters."
Watch the interview below and head here to check your local listings for The Broadway Show. Hosted by Emmy winner Tamsen Fadal, it is the only nationally syndicated weekly theater news program.