Erik Jensen in "The Collaboration"
(Photo: Jeremy Daniel)
Actor and playwright Erik Jensen does not take life for granted. Jensen was in his Brooklyn home in February 2021 when a sudden headache caused him to pass out. That event resulted in a life-changing medical diagnosis that changed his outlook on his life and career. On The Broadway Show, Broadway.com Editor-In-Chief Paul Wontorek met up with Jensen and his wife and collaborator Jessica Blank in their Brooklyn home to talk about his recovery, how it led to his Broadway debut and more.
Jensen and Blank frequently work together, and they were deep in the throes of putting up Coal Country off-Broadway when their life was turned upside down. "I was [home] just hanging out by myself," Jensen said. "My assistant was upstairs and all of a sudden I said, 'I have a headache.' I had a seizure and passed out cold. It turned out that I had a subarachnoid hemorrhage, which a lot of people refer to as a brain aneurysm—a big one. The kind of aneurysm I had, 50 percent of the people who get it die outright, and of the 50 percent who survive, 80 percent either have some cognitive or physical difficulties. I had none of those after getting my surgery from my amazing, wonderful doctors who saved my life."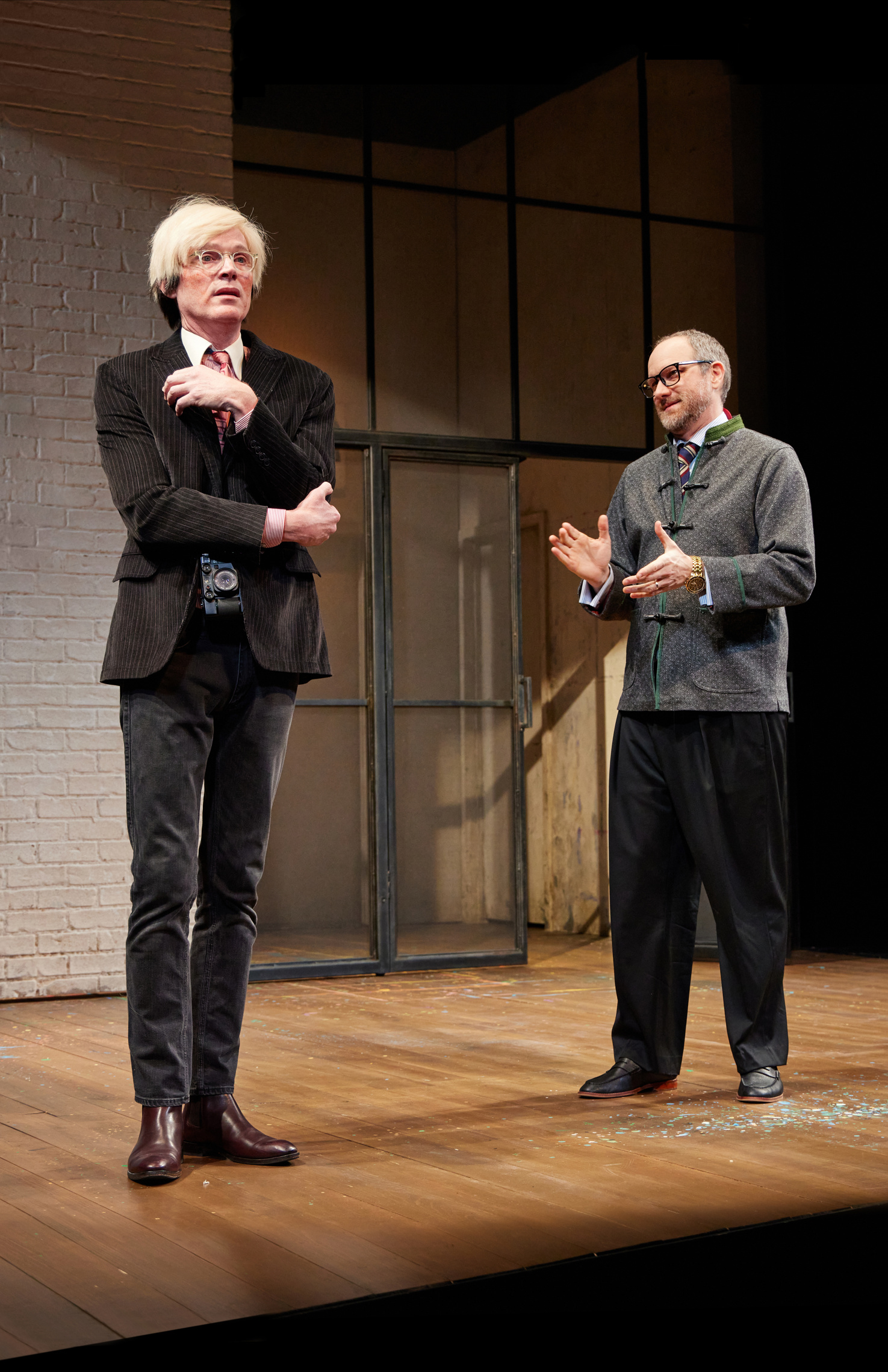 While celebrating his recovery, Jensen found inspiration thanks to a dear friend. "We took a vacation and went to London," he said. "I saw my friend Indira Varma, and she was in a play with Emilia Clarke. Emilia had two aneurysms during Game of Thrones, and she was very quiet about it but then published a very moving article about coming back from it. I was so inspired that I called my agents when I got back and I was like, 'Listen, I really think we need to up our game here and let's go for some bigger stuff.' The next thing that came along was The Collaboration, which is on Broadway right now, and I'm making my debut."
Although The Collaboration is Jensen's Broadway debut, he has extensive stage experience with such works as Disgraced, The Good Negro, Corpus Christi and Y2K, How to Be a Rock Critic and more. He has also created numerous works with Blank, including the multi-award winning The Exonerated, Aftermath and more. "It's interesting that the first show that I'm doing coming back from this is called The Collaboration because it's my favorite thing to do," he said. "But collaboration requires a kind of love. And I love Paul Bettany and I love Jeremy Pope and I love Krysta Rodriguez and I love [director] Kwame Kwei-Armah and I love Anthony [McCarten], our writer. I love being at the theater. Anything that I do moving forward, it's got to have love in it or it's not necessary for me to be there. If it doesn't have that somebody else can take the gig, you know?"
Watch the interview below and head here to check your local listings for The Broadway Show. Hosted by Emmy winner Fadal, it is the only nationally syndicated weekly theater news program.