No two Broadway theaters are exactly the same! Each theater has its own features that make it unique, making it so that an audience's experience seeing one show in one theater may differ quite a bit from seeing another in another. Some Broadway houses are large, and offer grand views from their mezzanines and balconies, while others are cozy with each seat feeling relatively close to the stage.
Typical Theater Sections
While there are no standard layouts at Broadway theaters, you will find that most of them follow a similar pattern. Here are the most common sections you will find as you explore your ticketing options.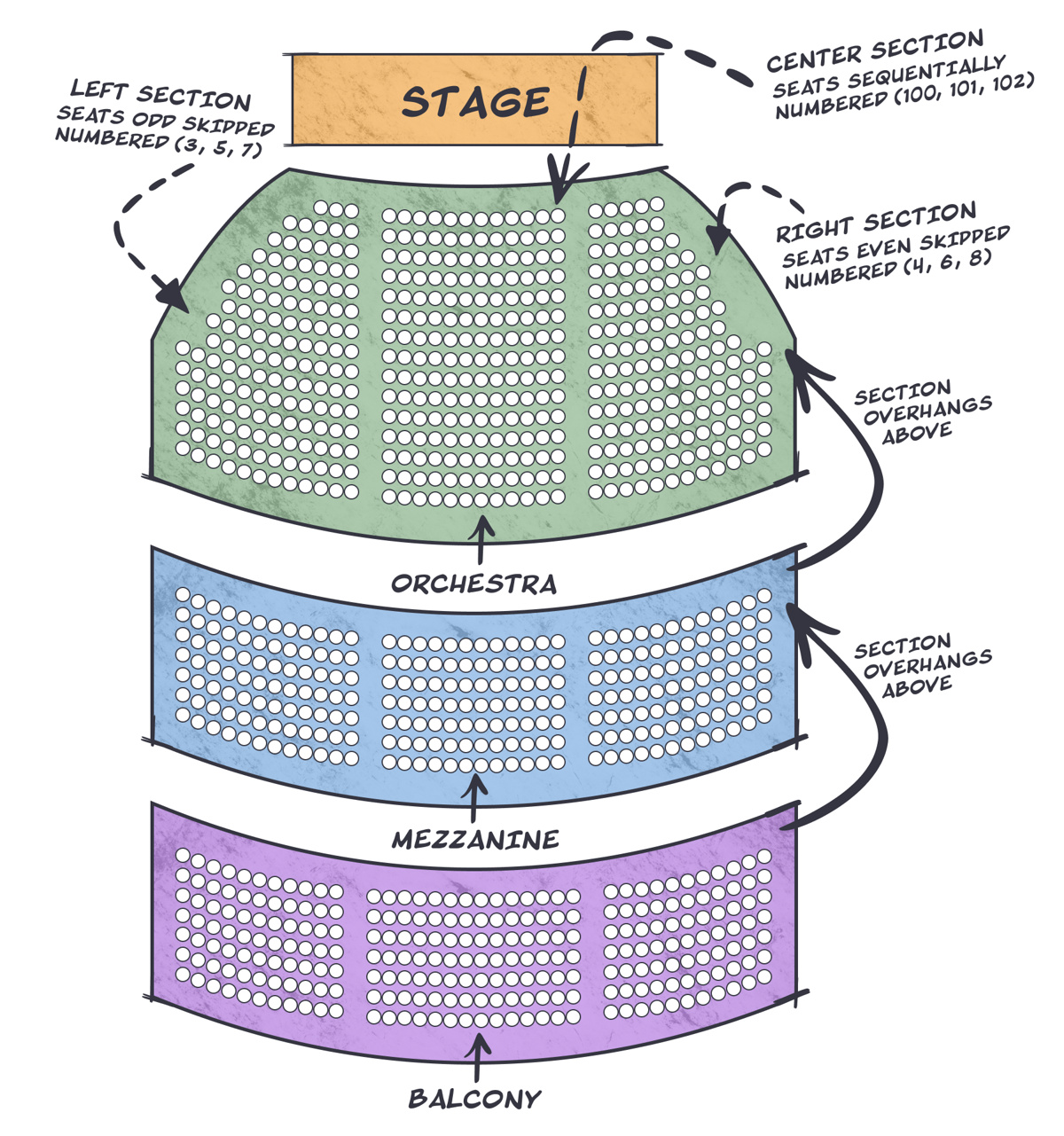 Orchestra Section
A Broadway theater's orchestra section is located on the ground level. Choosing seats in this section can offer an intimate and immersive experience, especially in the rows closest to the stage. The prices of orchestra seats can vary due to a show's popularity and demand so don't count them out! More budget-friendly options are typically located in the sides and rear of the orchestra.
Orchestra sections are also the most accessible, as there are rarely stairs or elevators necessary to navigate.
Mezzanine Section
A theater's mezzanine is its second level of seating, and sometimes referred to as the Dress Circle or Loge. These seats often offer a broader view of the stage with clear sightlines, as audiences are situated above the orchestra section. Though the front and center rows may be subject to Premium prices (see below), the mezzanine offers a variety of prices and options. At times, a front mezzanine view may even be preferable to an orchestra view, especially in shows with large ensembles or extensive choreography.
Keep in mind that most Broadway theaters do not have elevators and taking the stairs is required to reach mezzanine seats.
Balcony Section
The balcony section houses the seats furthest from the theater's stage. These seats are among the most affordable in the house, and offer a panoramic view of the stage and the theater. This can be a highlight for shows with large casts and grand sets, especially!
While not all Broadway theaters have balconies, the ones that do usually require multiple flights of stairs to access.
Unique Seating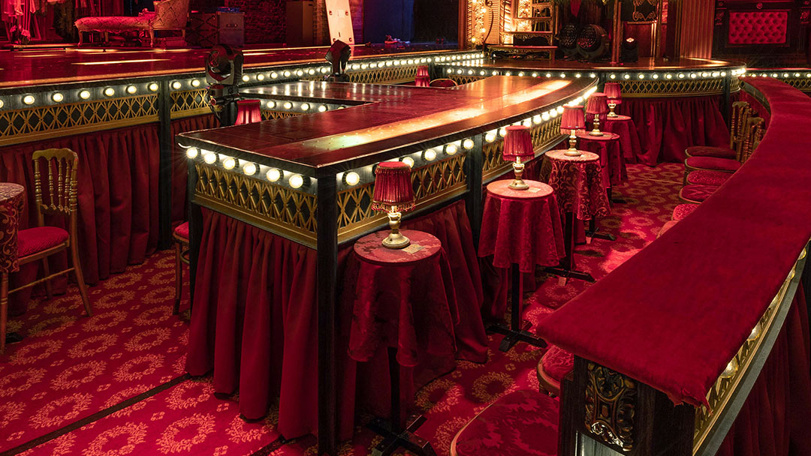 Specialty seating is becoming more common as Broadway shows work to bring you even closer to the performance. A great example of this is the current seating for the Moulin Rouge! The Musical at the Al Hirschfeld Theatre. The venue has two traditional levels (Orchestra and Mezzanine), but also has special cabaret seating known as Can-Can Table Seating right at the front of the stage. At Here Lies Love, the floor of the Broadway Theatre has been transformed into a dance club environment where audiences stand and move with the actors, with a wide variety of standing and seating options offered throughout the theater.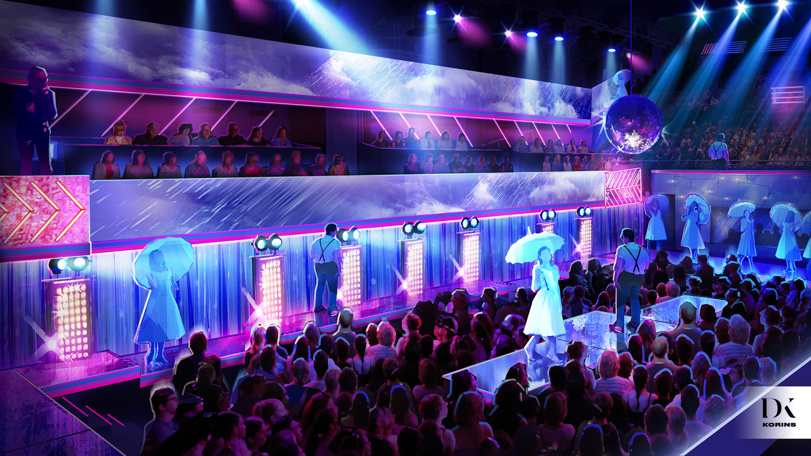 Unique seating opportunities tend to be slightly more expensive than typical sections, but it isn't always the case.
Accessible Seating
Ensuring that everyone has the opportunity to enjoy a Broadway show is crutial. Broadway theaters strive to accommodate individuals with disabilities by providing ADA (Americans with Disabilities Act) compliant seating options. These accessible seating areas are designed to accommodate wheelchair users, individuals with mobility impairments, and those who require special assistance.
ADA seating is strategically located throughout the theater, offering unobstructed views and convenient access to entrances, exits, and accessible restrooms. These seats are typically equipped with removable or folding armrests and offer ample space for wheelchair maneuverability.