As the Great White Way prepares for the May 1 announcement of the 2012 Tony nominations, Broadway.com asked readers which now closed show they most want to see remembered with a 2012 Tony Award nomination. The fans have spoken and three gone but not forgotten musicals from the fall all made readers' wish list. Check out the results below!

1. Bonnie & Clyde- 42%
The new Frank Wildhorn musical Bonnie & Clyde had a catchy score, star turns from two rising talents (Laura Osnes and Jeremy Jordan) and a world famous storyline. Unfortunately the show did not catch on with critics, and the musical closed after 69 performances.



2. Follies- 28%
The Kennedy Center production of Stephen Sondheim's Follies was one of the most acclaimed revivals of the year and featured an impressive cast including Bernadette Peters, Jan Maxwell, Danny Burstein, Ron Raines and Elaine Paige. The show is now readying to begin a run in Los Angeles. Here's hoping Follies is "still here" on May 1.



3. Lysistrata Jones- 6%
Douglas Carter Beane basketball and sex-themed musical Lysistrata Jones lasted only 64 performances when it began its Broadway transfer last November. The show however still has its cheerleaders hoping it scores big at Tony time.

Thanks for voting and be sure to check back on Broadway.com on May 1 for full Tony nomination coverage!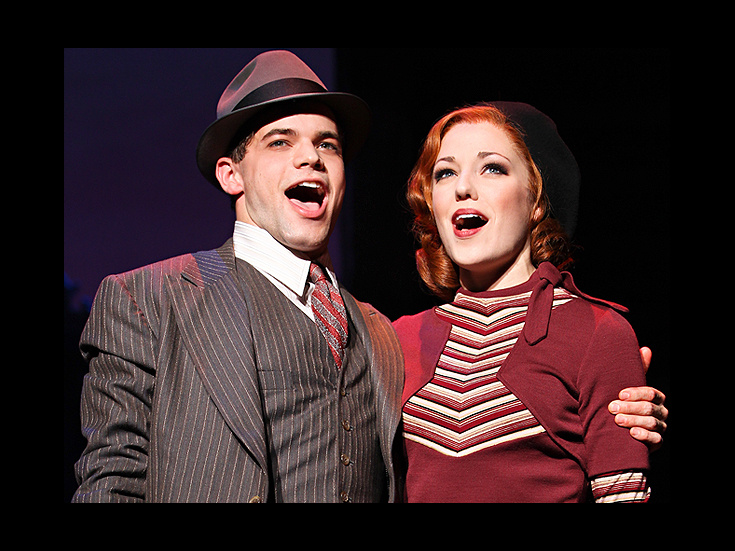 Jeremy Jordan & Laura Osnes in 'Bonnie & Clyde'