Tony-nominated writer and lyricist Bill Russell's new satirical rock musical The Last Smoker in America begins its run at the Westside Theatre on July 11, marking the first work from Russell to play New York City in 15 years. Broadway.com recently caught up with Russell to discuss the upcoming re-imagined production of his most famous musical, Side Show. The cult favorite will receive a reconceived revival, helmed by Oscar-winning director Bill Condon, at both San Diego's La Jolla Playhouse and Washington D.C.'s Kennedy Center in 2013.

"We have been working on [Side Show] for a number of years with Bill Condon, who has always loved the piece," said Russell. "It gave us an opportunity to look at it again with him, and we are just so excited to do La Jolla and the Kennedy Center, then we will see what happens from there."

So does Russell have any dream casting ideas for conjoined twins Violet and Daisy Hilton? "I can't even go there! So many possibilities!" he said. "They have to be killer singers—it's a very demanding score for both of them, and the tricky thing about casting Side Show is that they have to match each other physically and vocally. We did a reading a few years ago of this new version with Betsy Wolfe and Erin Davie and they were just fantastic and beautiful together. It's always a great and thrilling challenge to cast this show."

Based on the true story of conjoined twins Violet and Daisy Hilton, Side Show is a moving portrait of two women joined at the hip. Their extraordinary bondage brought them fame during the Depression era, but denied them the chance to find love. The original Broadway production, directed by Robert Longbottom and starring Alice Ripley and Emily Skinner, opened at the Richard Rodgers Theatre on September 19, 1997. Though the show closed after only 91 performances, the production received four Tony nominations, including two for Russell (Best Book of a Musical and Best Original Musical Score). Ripley and Skinner also received a shared nomination, marking the only time in Tony history two women were co-nominated for the Best Actress award.

Take a look below to watch Skinner and Ripley perform one of the show's signature tunes "I Will Never Leave You."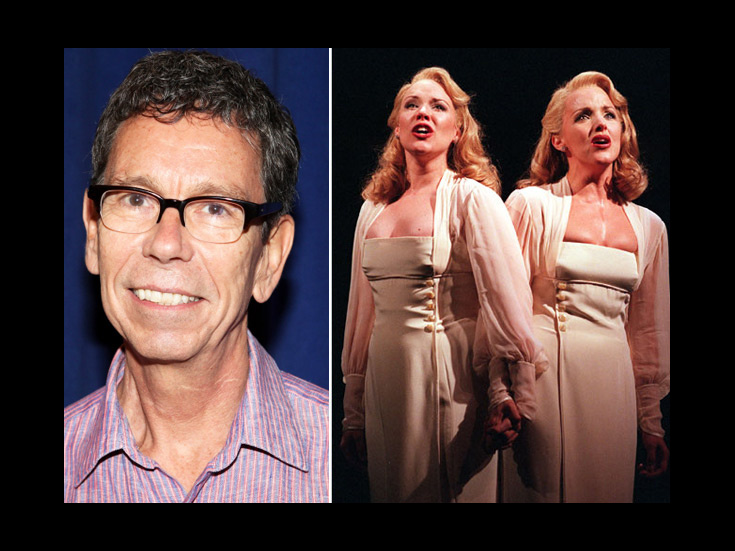 Bill Russell; Emily Skinner & Alice Ripley in 'Side Show'