Age & Hometown: 35; Cleveland, OH

Current Role: Channeling legendary rock star Janis Joplin (and singing hits like "Piece of My Heart" and "Me and Bobby McGee") in the new Broadway musical A Night with Janis Joplin.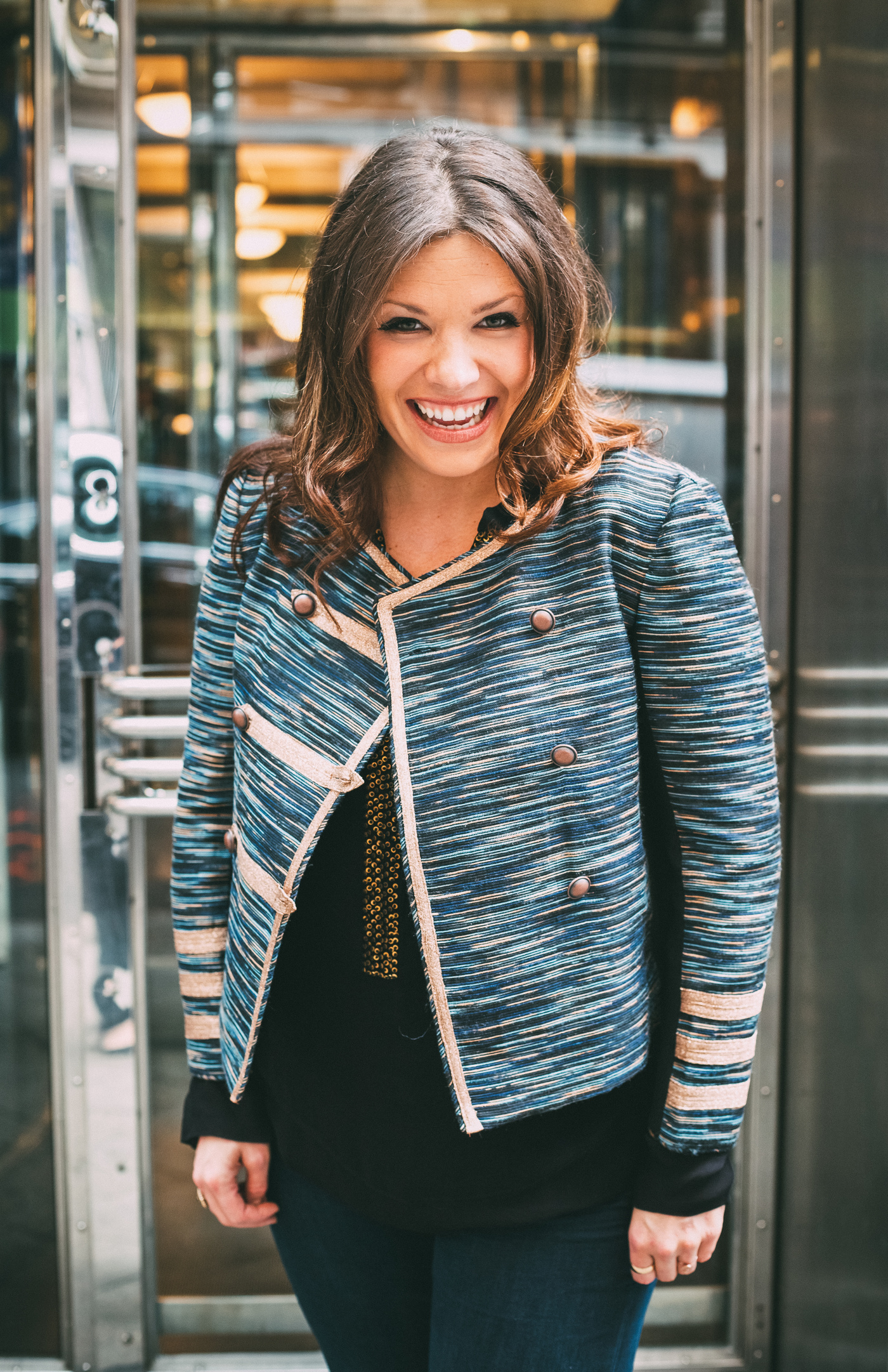 Dancing Queen: Mary Bridget Davies got her start in competitive dance, then switched to acting and singing during a brief stint in college. "I thought, why am I going to school for this when I could just do it right now?" she recalls. "I got trigger-finger itchy, quit college and started working at UPS from 3 til 9 in the morning loading trucks." Meanwhile, Davies joined an improv comedy group and began studying at Second City Conservatory. Soon, she changed her mind again. "I wanted to sing in a band, because my dad did, and that's when the dancer-actor-improviser turned to fronting a blues band." She felt an immediate connection to the music: "I started doing what I loved. Then I realized there were exciting new ways to use my voice, and that's when I realized, 'Hey, that sounds kind of like Janis Joplin.'"
Just Janis: Back in 2001, after seeing the off-Broadway bio show Love, Janis, Davies impulsively sent a photo of herself in costume as Joplin to the show's music director. By 2005, she was touring in the show and with Joplin's original band, honing her uncanny ability "to put that pain and wail and screech into [my] voice. Through the blues, I found my way to sing her." Offstage, "There are strange parallels between Janis and I that I couldn't have set up to make myself sound cool," Davies reflects. "But the hardest thing to shake is the loneliness. You can't just put that mask on and walk on stage. It has to come from you." Tapped by writer/director Randy Johnson to star in a regional production of a different bio musical, A Night With Janis Joplin, Davies gave a charismatic performance that helped the show get fast-tracked to Broadway.




Singing the Blues: Between acting jobs, Davies has fronted several blues bands, most recently the Mary Bridget Davies Group. "We put out a record [Wanna Feel Somethin] in the spring, and it was nominated for a bunch of awards," she gushes, but the lure of a Broadway debut made her take a pause. "Being a gigging musician full time is rough, so when it came time to audition [for A Night With Janis Joplin], I thought, 'I miss acting, I miss the structure, I miss the theater, and I miss the fun.'" To decompress, Davies turns to her "boyfriend, Netflix and popcorn" and enjoys hanging with her two dogs ("They howl when I sing certain things") and cooking, a hobby reminiscent of the life she almost had. "There was a very east coast, Ivy League life out there for me, being the girl with the pastry shop on Cape Cod," she says. "Never did I plan on starring on Broadway as an iconic rocker."