It hasn't sunk entirely, but the previously announced Broadway revival of Maury Yeston and Peter Stone's Tony-winning musical Titanic will no longer set sail this fall. The new production, under the direction of Thom Southerland, has been postponed due to the lack of availability for an appropriate Broadway house for the 2014-15 season. It will also no longer have its Canadian premiere at the Royal Alexandra Theatre in Toronto this summer.

With a score by Yeston and a book by Stone, Titanic details the lives of a cross-section of the 2,200 people on the voyage in 1912, more than 1,500 of whom met their deaths when the ship crashed into an iceberg. The original musical focused on the vessel's passengers in first-class, second-class and steerage with a rousing score that included the tunes "Godspeed Titanic," "The Largest Floating Object in the World" and "I Must Get On that Ship."

Revised plans for the show's Broadway bow will be revealed as soon as scheduling allows.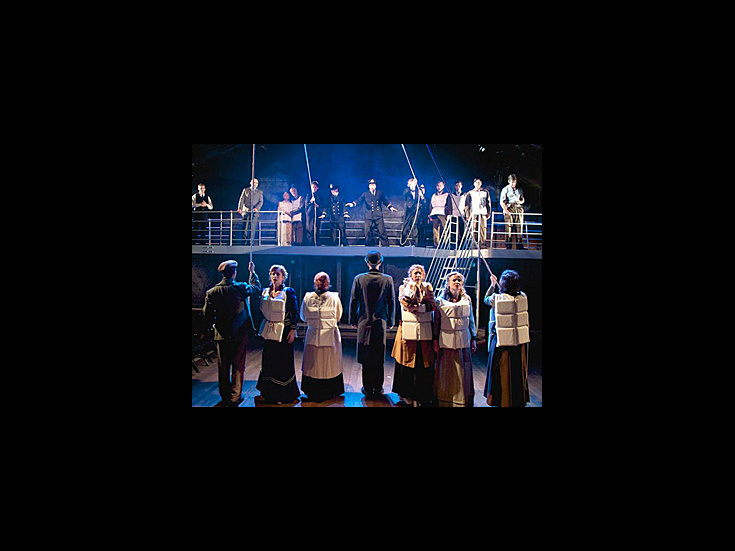 The cast of the London production of 'Titanic'