Sacha Baron Cohen, the Hollywood hit-maker who has shocked audiences with films like Borat, Bruno and the current The Brothers Grimsby and has shown a flair for musicals with appearances in the film versions of Sweeney Todd and Les Miserables, is headed for Broadway.

Cohen revealed to Howard Stern on his popular SiriusXM radio show that he has finished the first draft of The Lesbian, a musical based on the real story of Gigi Chao, a Hong Kong businesswoman whose father offered $65 million to any man who could turn her straight. Cohen has expressed interest in adapting the story since it made international news in 2012, but has never previously revealed it to be a Broadway musical.

"I like the idea of a musical called The Lesbian," Cohen told Stern. "It feels so destined for disaster that I wanted to write it."

Cohen didn't reveal any other creative team members for the project, and said that no songs have been written for the musical yet. He also indicated there is a possibility that he would also star in the show.

Cohen is best known as the writer producer and star of the films Borat, Bruno, The Dictator and The Brothers Grimsby, which also stars recent A View from the Bridge standout Mark Strong. Other notable film roles for Broadway fans include Sweeney Todd as Signor Adolfo Pirelli and Les Miserables as Thenardier.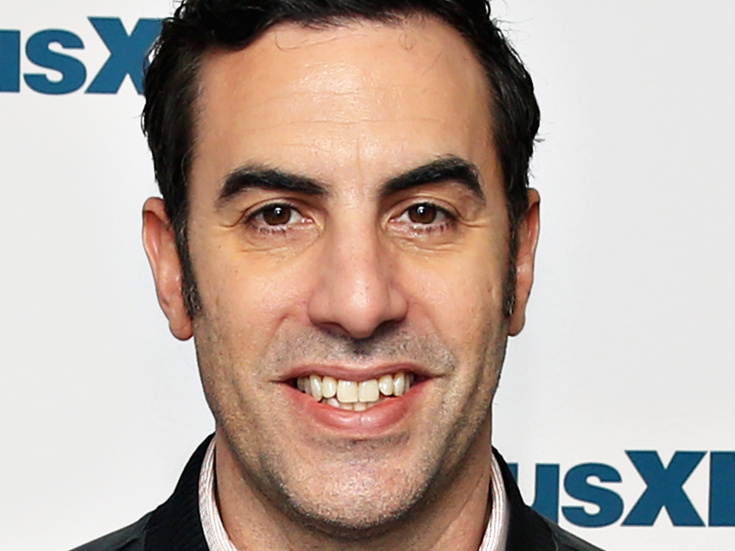 Sacha Baron Cohen (Photo by Cindy Ord/Getty Images)