Adina Verson & Katrina Lenk
(Photo: Caitlin McNaney)
Pulitzer Prize winner Paula Vogel's acclaimed new play opens with the striking image of an acting troupe from another time. Heavy coats, well-worn suitcases, barely lit. As they stretch their limbs, dust pours out of their sleeves. "From ashes they rise" is projected onto the stage. The cast of Indecent has arrived to share a forgotten story of Great White Way history.

But today, two members of the cast of seven are bathed in light. On an empty floor of New York's historic Brill Building, Adina Verson and Katrina Lenk are dressed in white and sporting vibrant red, blue and purple make-up, posing for Broadway.com. They are days away from beginning performances at the Cort Theatre on April 4 and excited to talk up the acclaimed drama, the behind-the-scenes story of playwright Sholem Asch's God of Vengeance.



Indecent follows Asch (Max Gordon Moore) and the actors who bring his controversial work God of Vengeance to the stage. The 1906 Yiddish play famously features a lesbian love scene in the rain, referred to throughout Indecent as "the rain scene." After successfully touring across Eastern Europe, it landed in New York, where it was translated into English and brought to Broadway in 1923. Although the rain scene was already cut before the show's uptown bow, the entire cast was arrested on obscenity charges following the opening. Indecent chronicles these events with a lens that both laments the censorship the troupe suffered and celebrates the love between Asch's two female characters, Rifkele and Menke, played by Verson and Lenk, respectively.

Verson and Lenk have understood that love since performing in Indecent's world premiere at Yale Repertory Theater in 2015. Years later, following successful runs at La Jolla Playhouse and off-Broadway's Vineyard Theatre, Verson can recall feeling illuminated upon reading Vogel and director Rebecca Taichman's collaboration: "I was really down about the kind of work I was doing. I wanted to make an impact, and I wasn't. I got called in for the final workshop. I read it and felt like it was an answer to all the things I'd been thinking about."

Since Vogel includes the iconic rain scene multiple times throughout Indecent ("I wanted the spirit of that scene to float through a play that features so many men"), Verson and Lenk had to get comfortable working together—fast. Verson first met her future co-star when Taichman had her read against hopefuls at Yale Rep. "She was wonderful," Lenk remembers. "We had a sort of instant sense of trust."

Taichman says she was looking for "truthful actors who have great collaborative spirit," to play the roles. "Of course, they also needed to be able to sing and dance beautifully, speak Yiddish and do about 15 different dialects," she adds. "Actually, it might be a miracle we found them."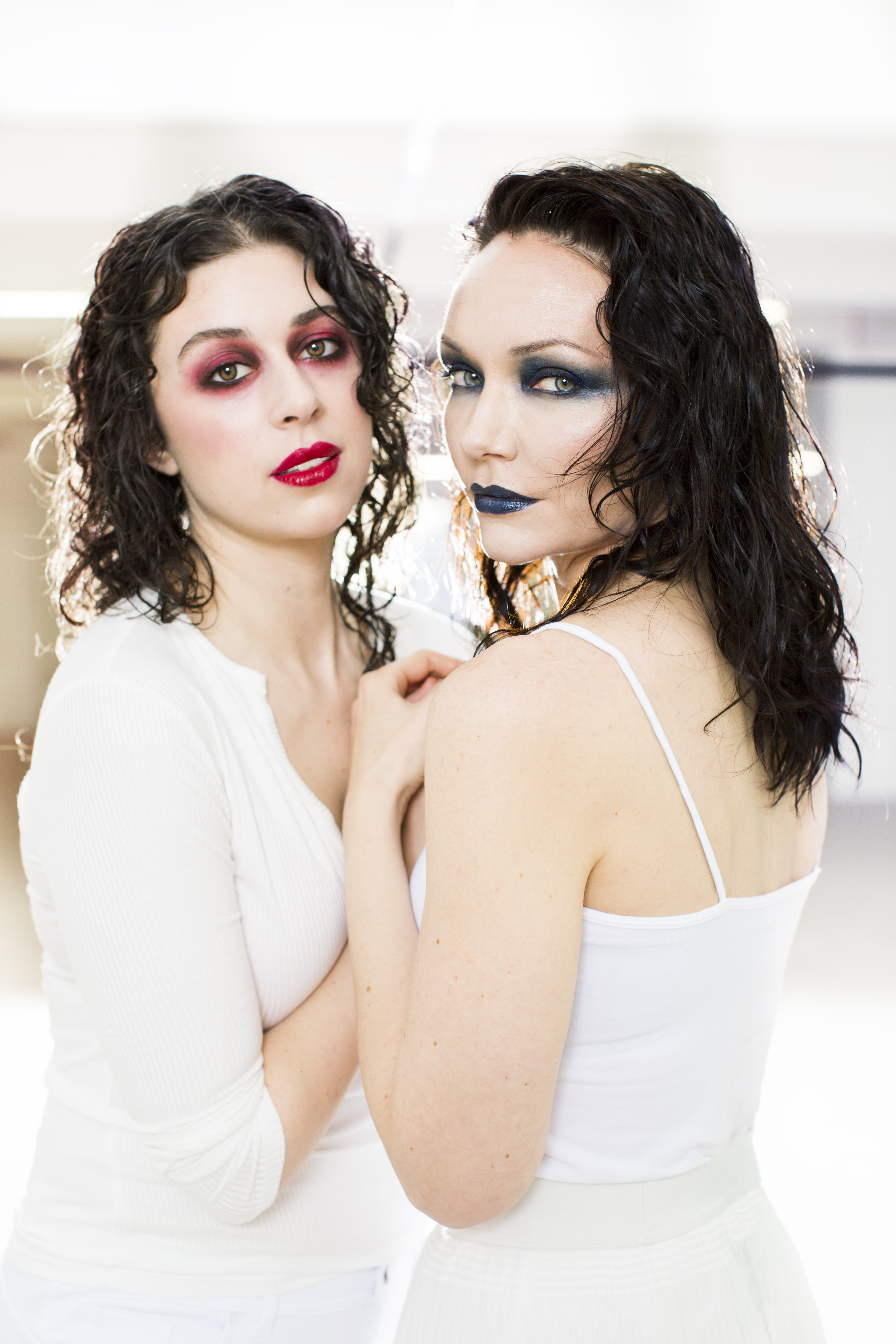 Although the sexy spectacle of two kissing actresses soaked to the skin is sure to get theatergoers talking, Vogel says love, not sex, is the bedrock of her play. "I am so moved by the dedication and emotional bravery that Adina and Katrina give their characters, but most of all, their embrace of Rifkele and Manke," she says. "They are a nightly testimony to the power of love."

"Indecent is about so many things: love, bigotry, censorship," Lenk offers. "What you do when someone tells you you can't express yourself? Do you stop expressing, or do you continue somehow?" Verson adds with amazement that Asch, a young, straight, Polish Jew, crafted a female love story to be the "antithesis of an evil world."

And for Vogel, an out playwright celebrating a Broadway debut after a 40-year career that's never shied from controversy, Indecent's arrival on Broadway (and God of Vengeance's return) couldn't be better timed. "We need to remember our love and our legacy in a moment of time where we are increasingly feeling fear and hatred," she says. "A dangerous flirtation of censorship is very present with the arts attacked daily by the powerful. These are the very conditions that condemned God of Vengeance in 1923. We can't let it happen again.



Executive Producer: Paul Wontorek | Produced By: Lindsey Sullivan | Photographed By: Caitlin McNaney | Directed By: Nick Shakra | Hair: J. Correa | Make-up: Rachel Estabrook