Most fans of A Clockwork Orange, the dystopian chronicle about a young boy's crime-and-punishment journey, are introduced to the story through Anthony Burgess' 1962 novel or the psychedelic visuals of Stanley Kubrick's 1971 film. For New York stage newcomer Jonno Davies, the testosterone-fueled tale was told by a woman. Before he met character Alex De-Large, he met Alexandra Spencer-Jones, artistic director of the page-to-stage theater company Action to the Word. Spencer-Jones adapted Clockwork into what she calls "a theatrical adventure."

"She's the most intelligent person I know in this whole entire world," Davies says of director Spencer-Jones. "I wanted to see the 2012 production in Edinburgh. It was sold out. I was gutted because I had heard so many amazing things. A year and a half later, I ended up getting the lead. For me, it provided a whole package for an actor."



Now, Davies and Spencer-Jones are about to open A Clockwork Orange off-Broadway on September 25. The production, which also stars Matt Doyle, Sean Patrick Higgins and Misha Osherovich, is inspired by Burgess' book more than the cult-favorite film. The novel had readers reeling over the violent behavior of its anti-hero, befuddled minds with its nonsensical Nadsat language and, of course, inspired Kubrick's movie, which Spencer-Jones calls "a masterpiece."

The director studied English at Cambridge University and made it her mission to bring classic works of literature to the stage. (Davies played the titular role in her stage adaptation of Bram Stoker's Dracula at Edinburgh Festival Fringe in 2014.) In 2009, Spencer-Jones was working on a production of Romeo and Juliet when her Clockwork inspiration struck.




"I considered the character of Romeo in isolation—good boy, by all accounts, turned murderer," Spencer-Jones explains. "And I thought, 'How interesting would it be to create a piece of theater about a bad boy that's forced to be good?'"

A Clockwork Orange tells the story of De-Large, a violent young man living in a futuristic dystopian society, who is imprisoned and reformed against evil. Upon being released, brutal acts he once committed make him nauseated. Both the novel and movie include horrific scenes: De-Large and his pals (called "Droogs" in Nadsat and played by Doyle, Higgins and Osherovich in the show) beat a beggar and gang-rape a woman, among other savage acts.

"I try and stay out of [Alex's mindset] as much as I can," Davies says. "It's a pretty dark place to be. But he sees the beauty in a lot of things. My main job is to make sure people like him." This is a sizable task, but one Spencer-Jones feels confident Davies can achieve.

"Jonno has this incredible, vivacious, sportsmanlike energy. He's an incredibly complex young man and a brilliant character actor," Spencer-Jones says.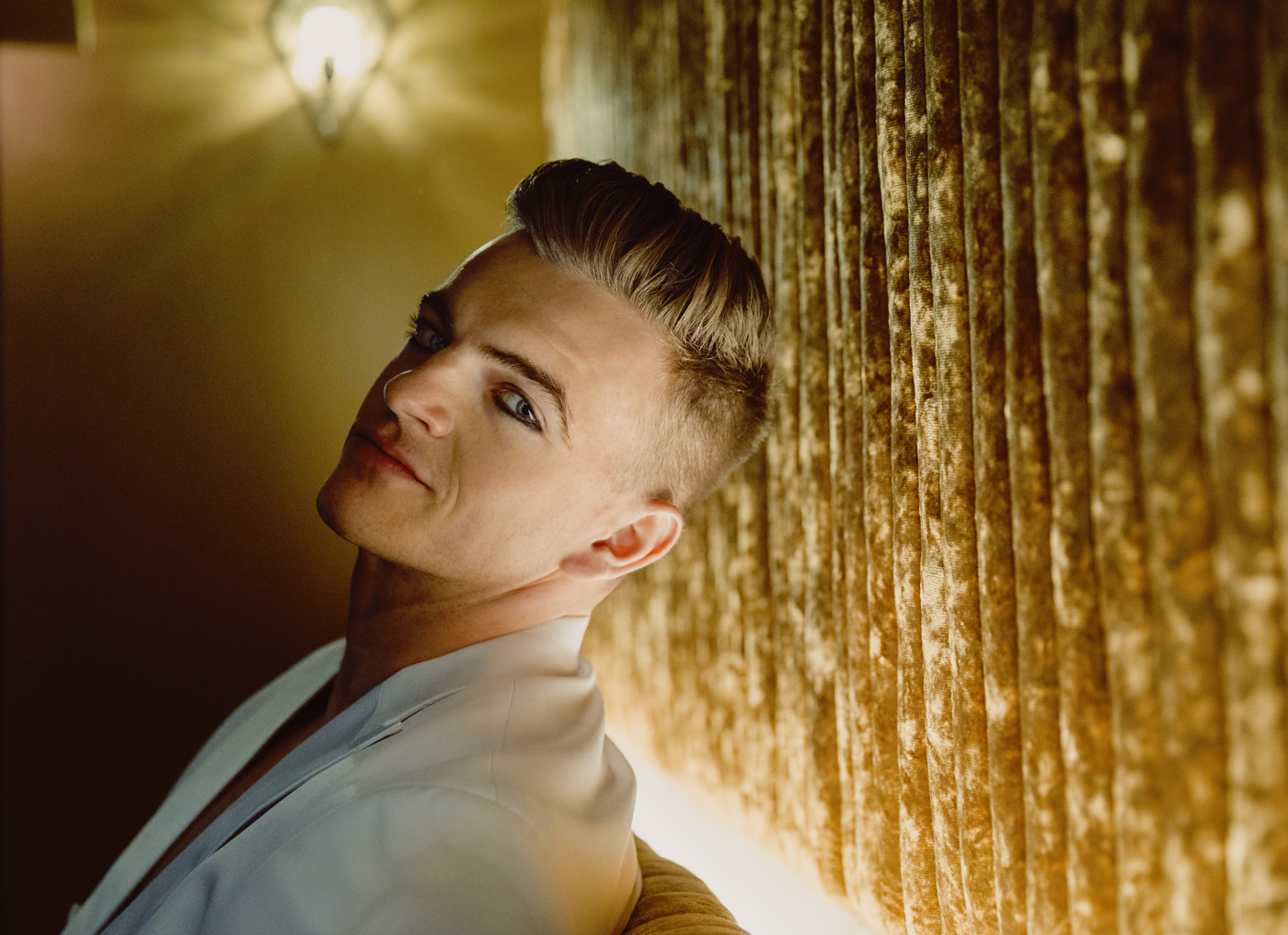 Unlike the film with its overly bright colors, horrific usage of the song "Singin' in the Rain" and hard-to-watch graphic violence, the stage adaptation strips the story down to its thematic discourse on free will.

"The first-ever production was for an art gallery in Camden. It had a very black-and-white aesthetic in a simple, empty warehouse space," Spencer-Jones says. "The major and overriding vision for the entirety of A Clockwork Orange concerns itself with the simplicity of manhood. We've got nine male actors on stage playing 54 roles between them."

No women take the stage in A Clockwork Orange; instead, there is an emphasis on homoeroticism between the performers.

"I've often been asked as a woman how I feel about directing A Clockwork Orange," Spencer-Jones says. "When we started the project in 2009, I was mainly working with male actors, as we were doing traditional Shakespeare. Gender, for me, doesn't mean that much in the piece. I'm excited to do it in the future with an all-female cast."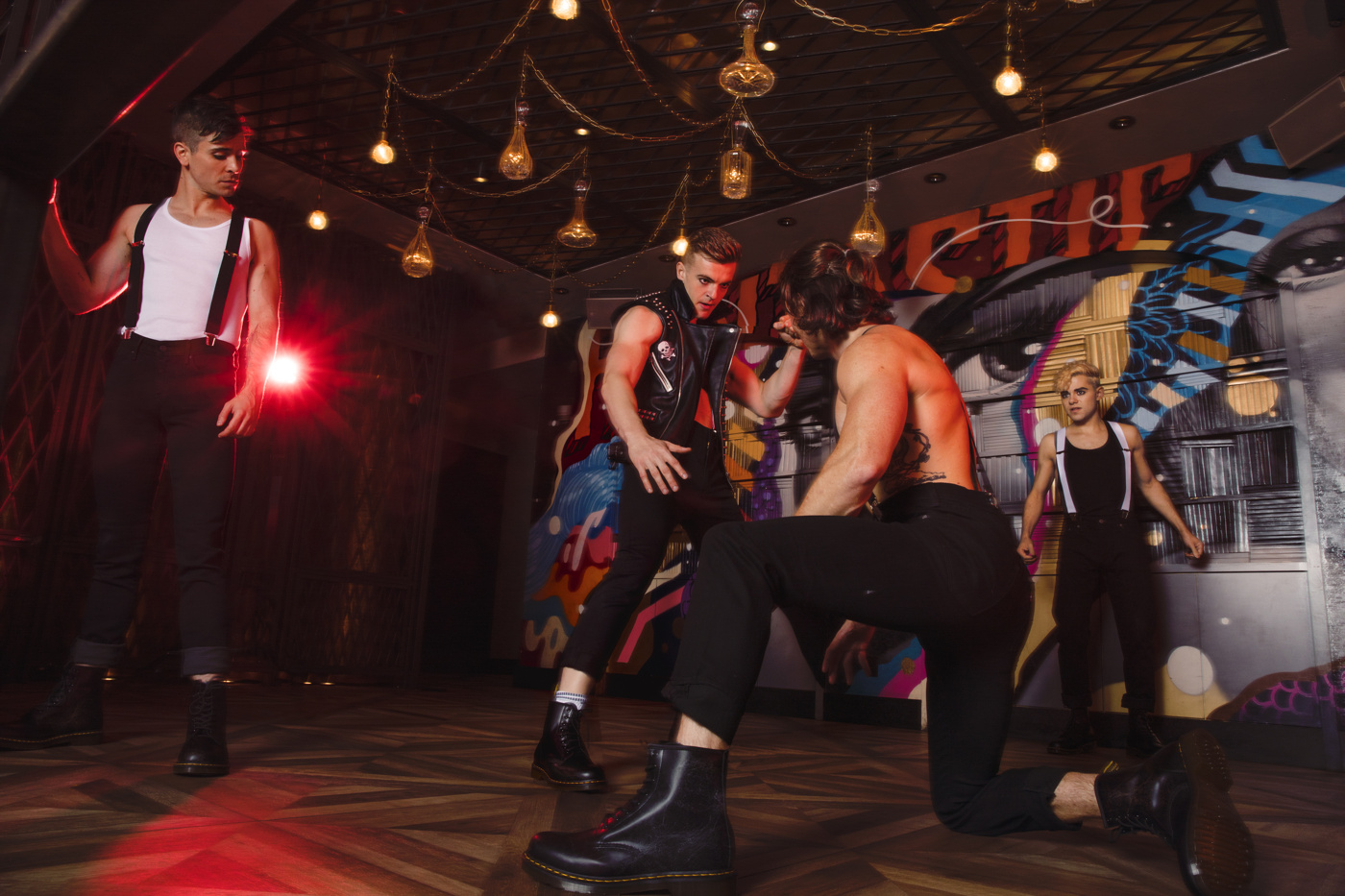 Davies says that trust is essential between the players and director in such a physical show. "[The cast] does exercises together a lot, so we get to know each other's physical capabilities to the inch," he said. "We've only known each other for four weeks, but it's become a brotherhood."

"I was quite anxious about replacing the Clockwork ensemble. I've had the same group of boys on and off for eight years," Spencer-Jones revealed. "When we came over to cast, I was immediately reassured. The cast we've put together is an incredible band of brothers. They all bring something brilliant to the table. I think they're all going to go off like rockets."

Though Spencer-Jones has been working on A Clockwork Orange for eight years, she feels it's as timely as ever.

"I think we're in a place where we really need hope. That might seem like a controversial comment given the subversive nature of what the play contains, but the truth of it is that it's a desperate novella concerning the conflict between the man or the human and the state," Spencer-Jones explains. "Every time I turn on my phone or the television, I'm confronted with images and discussions of just that. A Clockwork Orange is at its most relevant."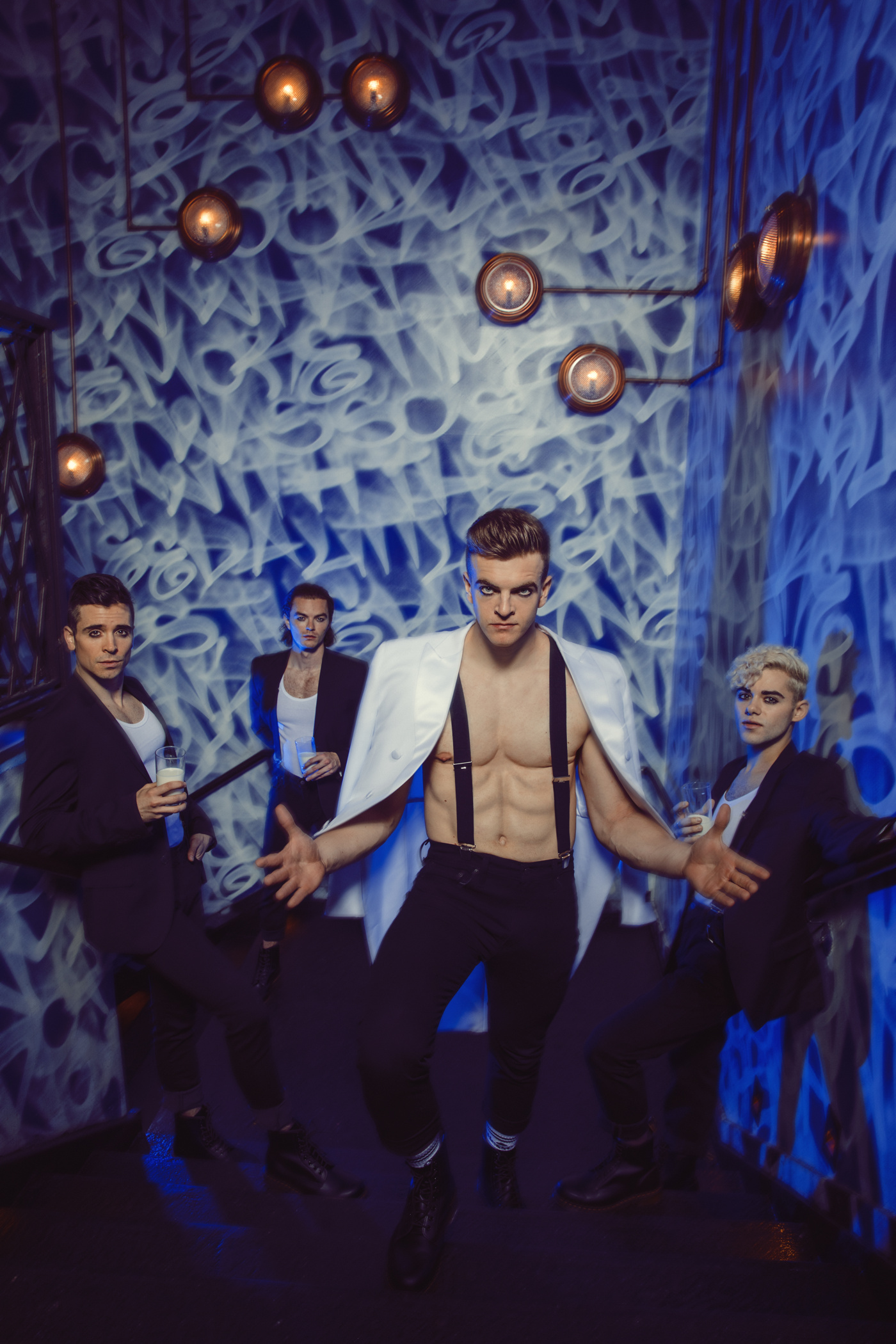 Check out all of the photos here!

Photos: Caitlin McNaney | Hair Stylist & Makeup Artist: Morgan Blaul | Styling: Heather Newberger | Styling Assistant: Noa Bricklin | Shot at Vandal