Time to stick it to the man from coast to coast! School of Rock—The Musical's national tour kicks off on September 30 in Rochester, NY. On September 13, frontman Rob Colletti, songstress Lexie Dorsett Sharp and the incredible pint-sized powerhouses, including Theodora Silverman, Gianna Harris, Phoenix Schuman and more, performed for the press. Peek the pics and be sure to rock out with this crew in a city near you!




Rob Colletti and Lexie Dorsett Sharp banter before "Where Did the Rock Go?"




Director Laurence Connor strikes a pose.




Leading lady Lexie Dorsett Sharp snaps a pic.




Theodora Silverman is living proof that girls rock.




Gilberto Moretti-Hamilton shreds on the drums.




Phoenix Schuman and Rob Colletti have the floor.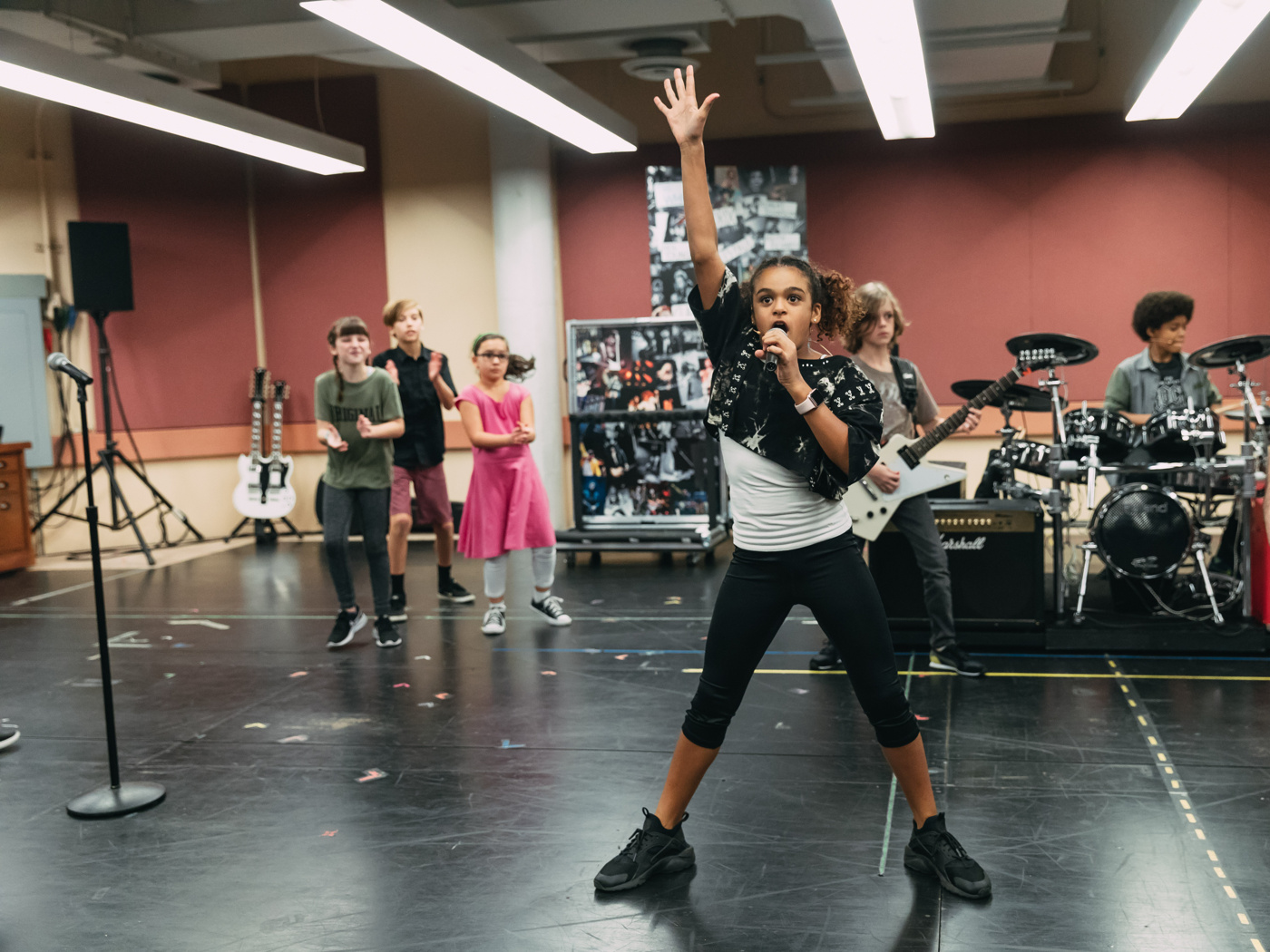 Gianna Harris belts it out.




Get schooled by Rob Colletti and this amazing cast in a city near you!