Charlie Stemp photographed by Caitlin McNaney
At the age of 22, Charlie Stemp had the kind of breakout role that young actors dream of when he headlined the 2016 West End revival of Half a Sixpence, rising to the top ranks of in-demand British actors. The buzz for this young charmer hopped the pond, and producers of Broadway's hit Hello, Dolly! soon came knocking, offering Stemp the role of shop clerk Barnaby Tucker. Soon, Stemp was joining a new batch of stars for the show alongside Bernadette Peters and Victor Garber. Just weeks into his run, Stemp talks with Broadway.com about how a monkey made him want to dance and how Broadway audiences have made him feel welcome.

SPORTING LIFE
Stemp was born and raised in Peckham, London, just five miles from the famed West End theater district. As a young student, he found physical activities easier than academics. "I had far too much energy," he says. "I always struggled with math and English, but I would do every sport under the sun: judo, rugby…and I started dancing when I was about 12." Although initially resistant, something clicked after six months of lessons and Stemp found his love of dance.
MONKEY DREAMS
At the age of 13, Stemp found himself in Apollo Victoria Theatre experiencing the mega-musical Wicked, a profound experience for the young Brit. "I remember thinking, 'I want to do this; this is fun,'" he says. "But it was the monkeys that fascinated me the most." He wondered how an actor threw himself into the role of one of Elphaba's winged monkeys and when he was 19, was able to find out for himself, when he was cast in the show's ensemble. "I loved the physicality of it," he says, "and the beating of the chest and the testosterone of being this big monkey and throwing stuff at the audience. It was great!"
STEPPING OUT
Stemp's became a bit of an overnight sensation for U.K. theater fans when he took on the leading role of Arthur Kipps in the Chichester Festival Theatre production of the British musical Half a Sixpence. After rave reviews rolled in for the show, and especially Stemp's vibrant performance, Sixpence moved to the West End, earning the young star an Oliver Award nomination for Best Actor in a Musical. Stemp was onstage for the most of the show, and his personal life suffered for the commitment to his craft: "For a whole year, I didn't drink! I went to bed every night at 11 o'clock. In fact, I had a car home after the show, and I'd fall asleep in the car because I was exhausted." Now that Stemp has taken on the less taxing featured role of Barnaby Tucker in Hello, Dolly!, he jokes, "it's drinks all around!"

BECOMING BARNABY
The Broadway newcomer is still amazed that he didn't have to audition to replace Taylor Trensch as Barnaby in the smash hit revival of Dolly. "It was wonderful," he says. "But also very scary because when you get something after auditioning, you feel you earned it." When Stemp came to New York City to see the production after getting cast, he was even more daunted by the high-profile task at hand. "Taylor is an absolutely wonderful, beautiful guy and he was doing this hilarious character. I was thinking, 'Oh, that's tough to beat.'" Now that's he's settled into the role, Stemp says things seem to be going well. "I've not upset anyone, which is good," he laughs.




SHINING STARS
A nice perk of his Broadway gig is meeting some of his idols. His first school role was playing Lieutenant Frank Cioffi in the Kander and Ebb musical Curtains, a part that won original Dolly! star David Hyde Pierce a Tony Award—a fact that Stemp did not share with the well-loved actor when they met at the Shubert. "I didn't want to be that guy that goes, 'I played you in a part once!' So, I kind of just sat there, but goodness me, he's such a sweet man." He says new leading lady Bernadette Peters is also a charmer. "On our first night, she came upstairs-two flights of stairs—just to say hello to everyone before the show," he remembers. "That just means so much. With everything that must be going through her head, she took the time to make sure we all knew she was there for us. That is the epitome of a leading lady, of an absolute star."

CHEER FACTOR
Although he's used to getting standing O's in the West End, Stemp says Broadway audiences are even more eager to send love across the footlights. "It's strange how here on Broadway, they cheer you before you do anything!" he laughs, referring to entrance applause. "We don't do that back in the West End—we tend to wait until someone has proven themselves to cheer them. But it's lovely because you feel the support from the moment you enter the stage." Although he has dream roles (anything Dick Van Dyke has done, really), Stemp is happy to roll with his career as it comes after Dolly: "As long as I'm happy, I'll take whatever comes my way."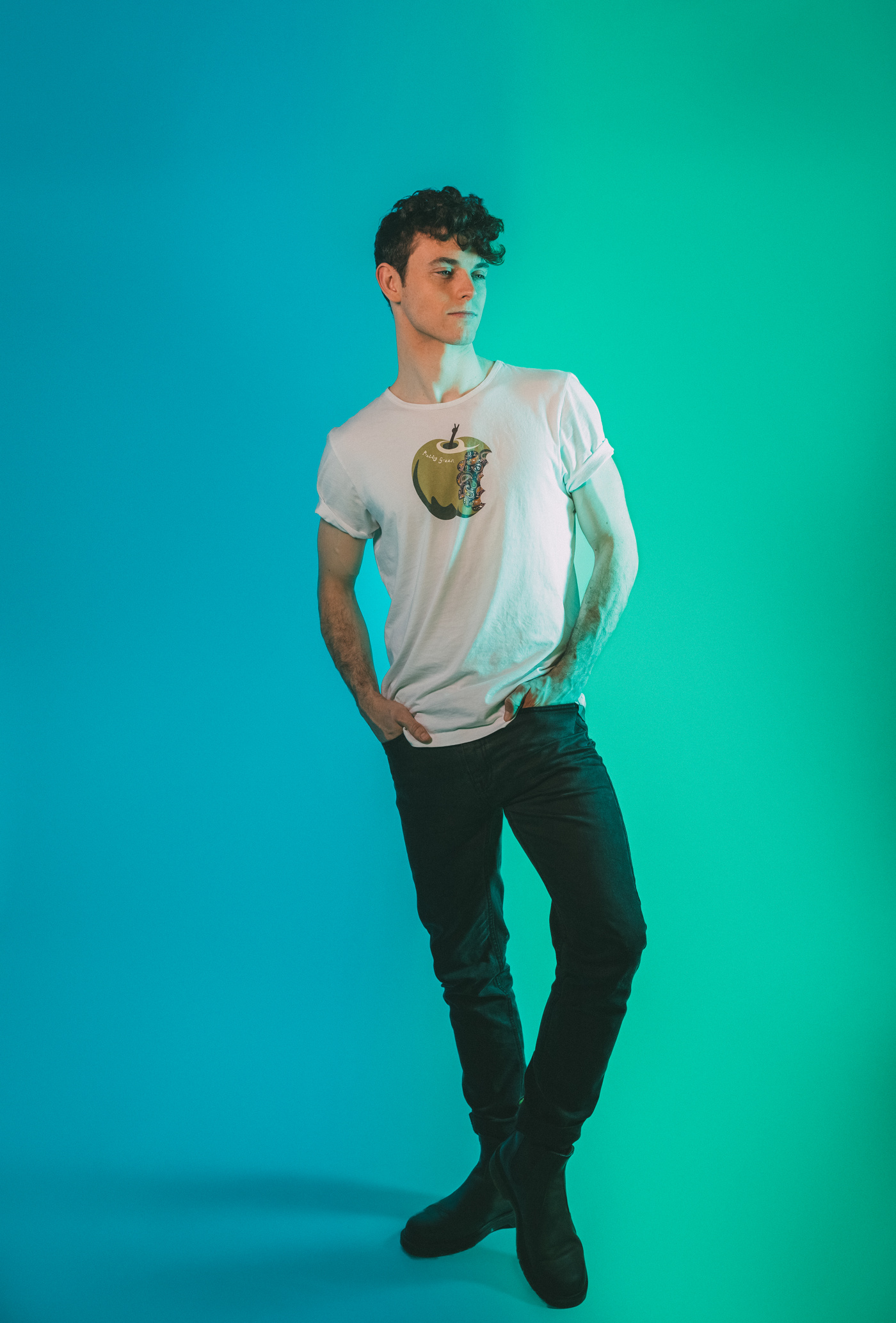 Photos by Caitlin McNaney | Grooming by Rachel Estabrook