The spring theater season has officially begun, and a slew of highly anticipated musicals and plays, both brand-new and revisited, are set to bow. Broadway.com's Spring Preview series captures the stars bringing these stories center stage in the new season.
---
Three-time Tony nominee Condola Rashad burst onto the New York theater scene in 2009 when she appeared off-Broadway in Lynn Nottage's Pulitzer Prize-winning play Ruined. Since then, Rashad has triumphed in such diverse works as Stick Fly, The Trip to Bountiful, Romeo and Juliet and last season's A Doll's House, Part 2. She's also appearing in the new film Come Sunday and is a power player on Showtime's Billions, which will premiere its third season on March 25. The ever-poised Rashad took time out from shooting that series to chat with Broadway.com about her upcoming leading role in Saint Joan, George Bernard Shaw's play depicting the rise and fall of Joan of Arc. The part of the 15th-century French martyr has been played by a notable list of legends, including Uta Hagen, Joan Plowright, Diana Sands, Lynn Redgrave, Imelda Staunton, Judi Dench and many more. Rashad is ready to join their ranks.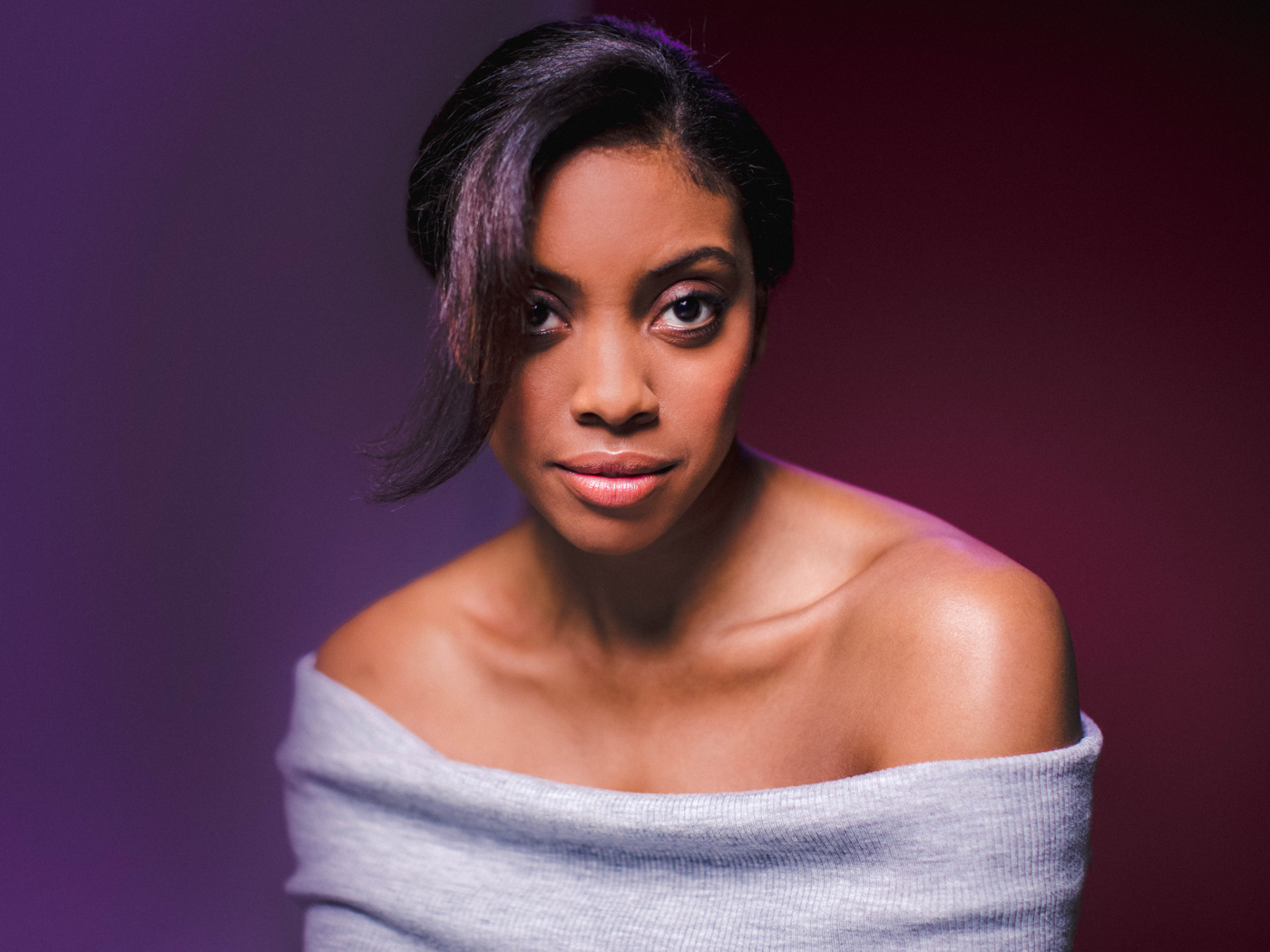 What made you want to do this role?
I'm very moved by the story of Joan of Arc and always have been. Now even more so based on the research that I've done. I knew the story, but I wasn't as familiar with the play. So, I was just looking up certain things and I came across this book called Playing Joan, which is literally a collection of essays of all of the brilliant actresses who have played Joan in the past. The role is so challenging that there's a book about how everyone has gone about that. I was like, OK, that sounds like it's going to be really hard, and so I'm going to do it. I also decided that I was going to buy that book, if I decided to do it. I want to read it the day after we close.
Joan of Arc has been called nationalistic, populist, anti-establishment, intuitive, a martyr and more. Tell me about tapping into the character.
The thing about Joan that I found really really exciting is that, over the course of history, she's been represented in certain ways. I think certain people with their own agendas have taken what they want of her story and made it represent their agenda. We have historical documents; we have her own words. I was moved when I did the research and discovered this was a young woman who was not clever: she had a purpose she believed in, and she served it—and then everybody else utilized her however they wanted to. I was moved by the simplicity of someone who was just so connected to her own conviction.

---
"It will never not be an appropriate time to tell the story of Saint Joan."
---

We have color-blind casting for Saint Joan for the second time on Broadway. [Diana Sands played the role in 1968.] Have you had any reaction to that so far?
I have actually. There have been a lot of people who have been very excited about me playing Joan, and I don't think that they are mainly excited because of my race. I think they are excited because of who I am as an actor. And then there are [those who are] afraid of me portraying this character. I think there's the misunderstanding that we're trying to rewrite history and pretend that Joan of Arc was a black woman, but that's not the case. But, again, ignorance. I have compassion for people who think that because it's just not the case. Like, nobody's trying to pretend like she was actually a black woman. I'm a storyteller; I'm telling the story. So, it makes me sad they think that because I wish that they would join us and come see a great play. They fear me for some reason, and the only thing that they have to fear is their own ignorance.
Shaw very famously said there are no villains in Saint Joan.
I think what he's done is actually quite brilliant, where there really are no villains in his play. He's done this thing—I think it's really smart—because it allows you to look at the human condition. It allows you to see we are living in a world where everyone genuinely thinks what they're doing is right. It makes you connect on a deeper level, and it makes you ask questions. Whereas, when you have villains, sometimes you don't want to ask questions. You just go, "You're a villain, I don't want to know anything else about it." So, I think he's really provided a good place where people can have a conversation.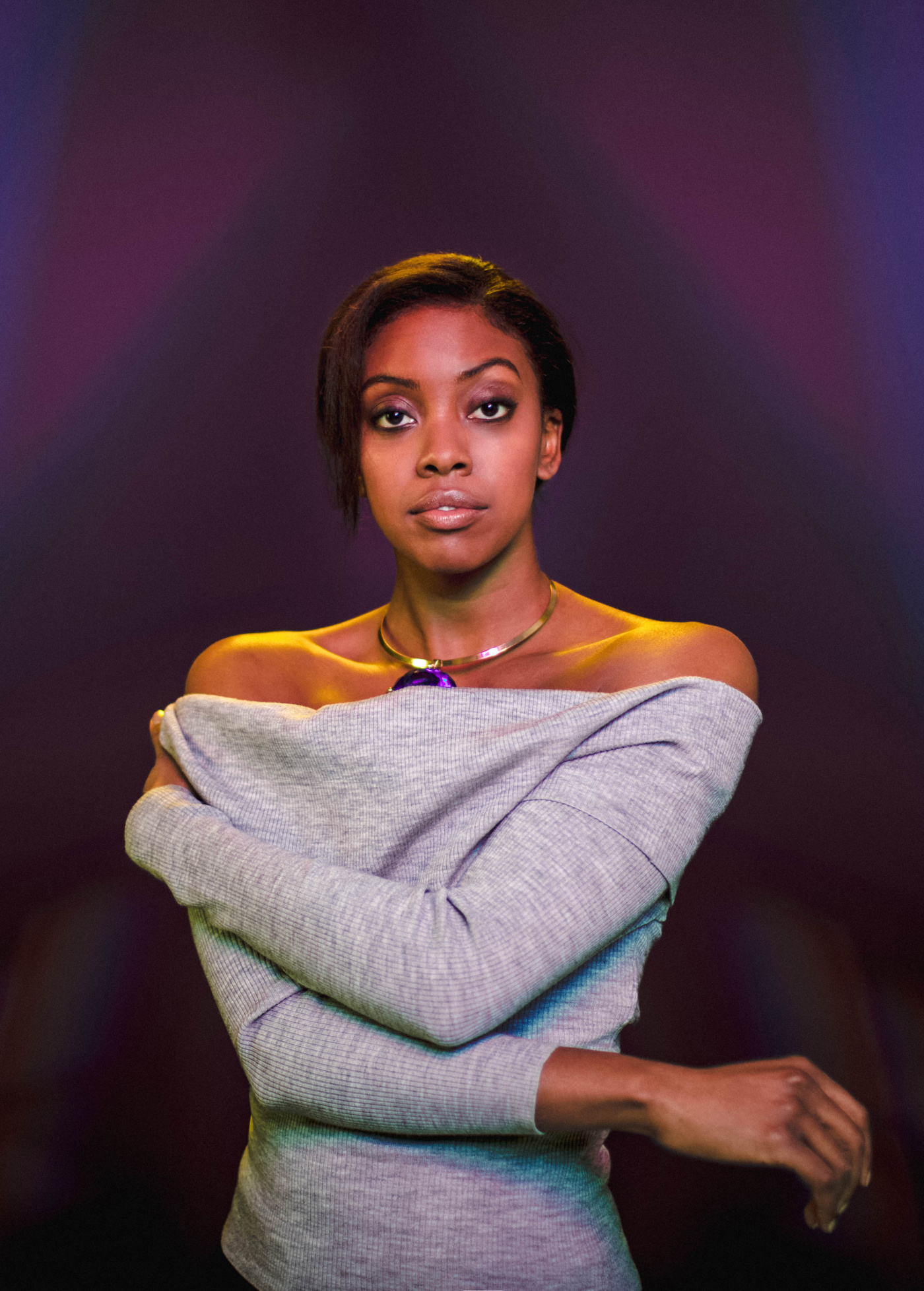 Joan of Arc was a teen martyr; they say she was about nineteen when she died.
Yes.
So, tell me about teenage Condola.
Teenage Condola was really brilliantly awkward in the best way. I just look back at pictures and I'm like, "I wore that!" I'm a Sagittarius, and I just thought everybody needed to know that every day, so I had a lot of Sagittarius shirts. I was wearing glitter on my eyelids—I had a different color glitter for every day of the week. But, when I was a kid, I feel like I had this sense of freedom. Something happened when I went into high school: I feel like I started to shrink into myself. It's only been in the last couple of months that I'm starting to let a lot of stuff go—in a good way. Teenage Condola was just trying to find her way.
Let's talk about Billions. What can fans expect on season three?
Every single character takes a turn this season, and you're going to see colors that maybe you didn't know were there. And you're watching these characters have to learn things about themselves and figure out how they're going to navigate. Are they going to go to the dark side? Are they not? It's an uncomfortable place. Basically, this season, Kate Sacker learns that she's not as ruthless as she thought she was, and she's also more ruthless than she ever thought she could be.
How is Kate Sacker like Saint Joan?
[Laughs.] OK, there's got to be a connection in there. [Pause.] They're both women who are serving confidently what they believe their purpose to be. And they are both played by me, at the moment.
Why do you think that Joan of Arc is still such an inspirational figure for artists?
She represents someone who didn't need permission from any person or any institution to have her own connection with divine energy. She didn't need permission to have a connection to herself. And as artists, that's what we want, is this connection to ourselves that we can express and to not have to have permission from anybody to have that connection. And I think that that is something that is a timeless story. It will never not be an appropriate time to tell the story of Saint Joan.

"Saint Joan" begins on April 3 and opens on April 25 at the Samuel J. Friedman Theatre