Making one's Broadway debut is always something worth celebrating. Nevertheless, a first bow in the Tony-winning revival of Hello, Dolly!, with its roaring audiences and superb stars, is something truly special. "I always thought my debut would be in some sad play at the Roundabout for like a limited run," says Griggs, currently on the boards for the first time as Minnie Fay in Dolly!. "To be able to make my Broadway debut with one of my all-time heroes Bernadette Peters is honestly beyond anything I could have imagined." Newcomer Griggs previously appeared in the off-Broadway production of Linda opposite Olivier Award winner Janie Dee. The Fayetteville native and Carnegie Mellon grad grew up on theater, taking on roles like Penny in Hairspray!, Cosette in Les Miserables, Catherine in A View from the Bridge and more. We recently caught of with Griggs to learn more about her stage start, her pop culture obsessions and why Dolly!'s female characters really rock.



Like Father, Like Daughter
Griggs' father inspired her to pursue performing professionally. "My dad is a big reason why I went into the business in the first place. He is somebody who has continued to act his whole life," she says. "He was in the army for 30 years. He's a radiologist. That's been his main career, but he has also done theater at night for years. That's really the thing that he loves to do. He showed me that you can do anything you want. He paved the way for me."

Wonderful Woman
The Broadway newcomer revealed what it's been like to share the stage with two-time Tony winner Bernadette Peters. "She's one of my idols from growing up. I remember meeting her the first day of rehearsal because the rehearsals were just me, Bernadette and Victor Garber. I was so shy," Griggs recalls. "I didn't know what to do. But Bernadette is really kind and generous and funny in person. She makes everyone around her feel special and comfortable. She's better than I could have imagined."




New York Groove
Bright lights, big city—that's where Griggs always wanted to go. "I always wanted to move to New York. I grew up in North Carolina in a small-ish city, and I always felt out of place there," she explains. "When I came to New York for the first time when I was 13, I felt like I was finally in a place that was moving at the same rate that I was moving on the inside. I totally felt like, 'Oh, this is exactly where I should be. This is the kind of place I want to make my home.' I couldn't imagine living anywhere else."

Bingewatch-Worthy Babes
When asked about the acting idols she looks up to, Griggs named some ladies we love to bingewatch. "I'm really excited about the year Laura Dern has had. I think she's so effortless, and she seems like such a kind and generous person and actor," Griggs says. "I'm a huge Viola Davis fan. And obviously the queen, Meryl Streep, is a big inspiration for me. I'm so ready for season two of Big Little Lies."

Everything in Moderation
Griggs has a balanced diet of pop culture obsessions. "In terms of the pop culture I consume, I feel like I have two extremes," she explains. "I'm a religious listener of Radio Lab and This American Life. But then I also have to watch The Bachelor on Monday nights."

It Takes a Woman
Hello, Dolly! may seem like a simple, sweet story theatergoers can lose themselves in, but Griggs points out what truly makes it meaningful. "I think the most inspiring thing about Dolly! are all these amazing female characters that are all very confident" Griggs says. "You see so many stories about women who are like, 'Oh, I'm not beautiful,' or 'I'm not cool.' But all of these women are like, 'You know what? I'm great! I deserve another chance. I deserve to fall in love again,' or 'I deserve to fall in love for the first time.' These women are so ready to take the world by storm in a very positive and generous way."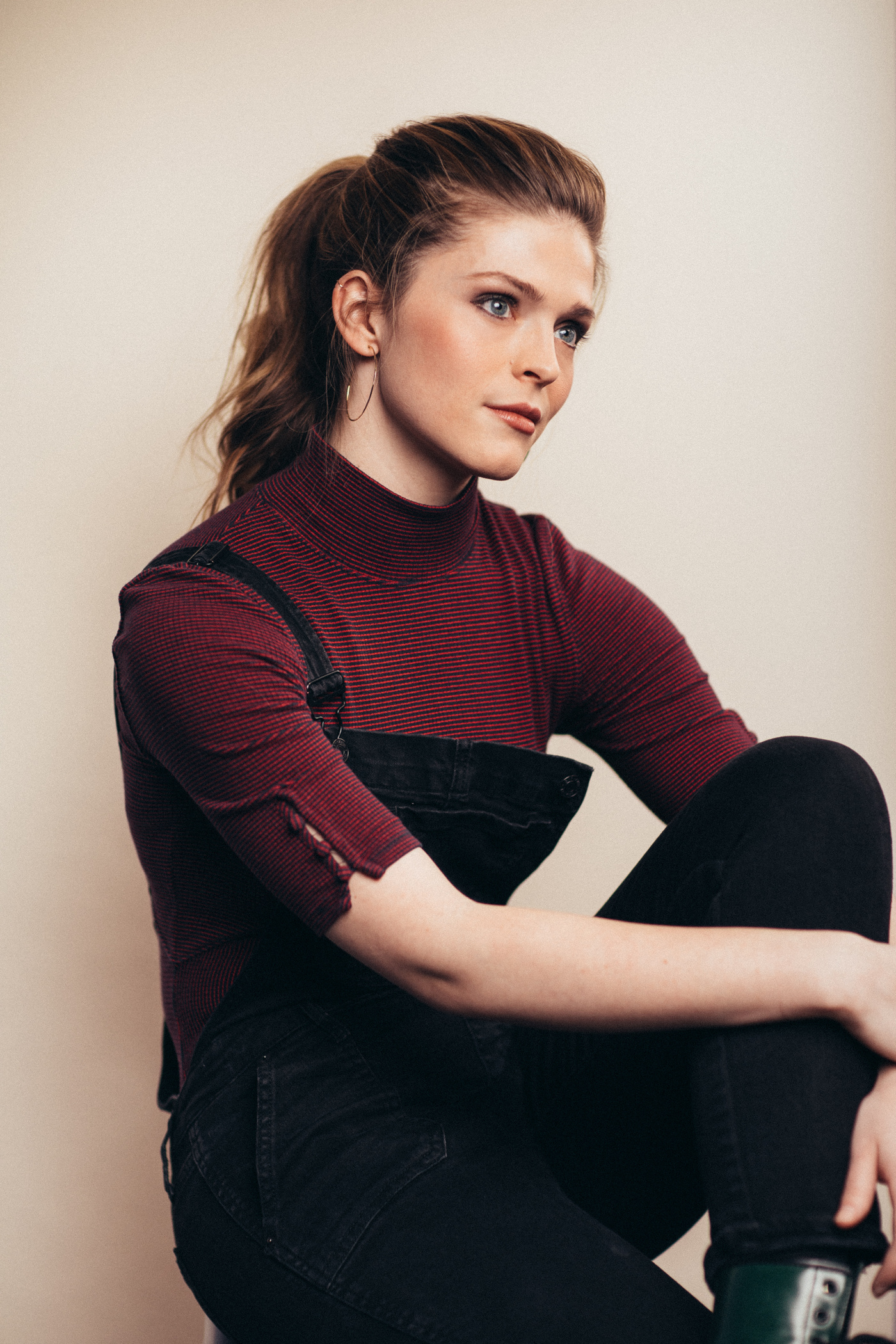 Photos: Emilio Madrid-Kuser | Hair & Makeup: Angella Valentine