Lauren Ridloff
(Photos: Caitlin McNaney)
Every Broadway season generates at least one "star is born" moment from a charismatic newcomer. The fact that this year's breakout performer, Lauren Ridloff, had never acted on stage professionally makes her achievement in Children of a Lesser God all the more remarkable. Poised, magnetic and oh-so-chic in her 1970s-era costumes, Ridloff is the perfect foil for co-star Joshua Jackson in this bittersweet romance between a teacher who can hear and a young deaf woman who declines to speak or read lips. Deaf from birth, Ridloff won her role after spending a year tutoring director Kenny Leon in American Sign Language. Via e-mail, the dynamic actress reflected on her path to Broadway.

Sounds of Silence
Raised in Chicago by her musician father and artist mother, Ridloff never felt constrained by her deafness. "I spent a lot of time drawing and writing stories," she recalls, "and my mother encouraged me not to use an eraser when I made a mistake. I think that stayed with me—when mistakes occur, I try to look at them as fresh opportunities." At age 13, after a transformative experience at a sleepaway camp for deaf kids, Ridloff decided to stop speaking. "For two glorious weeks I was free to communicate in sign language, which felt incredibly effortless and truthful," she says now. "I could say whatever I wanted precisely, without having to go through the many steps of laboriously thinking about which words I could pronounce clearly. I found that I was much more true to myself when I signed." Her parents, already fluent in sign language, accepted her decision.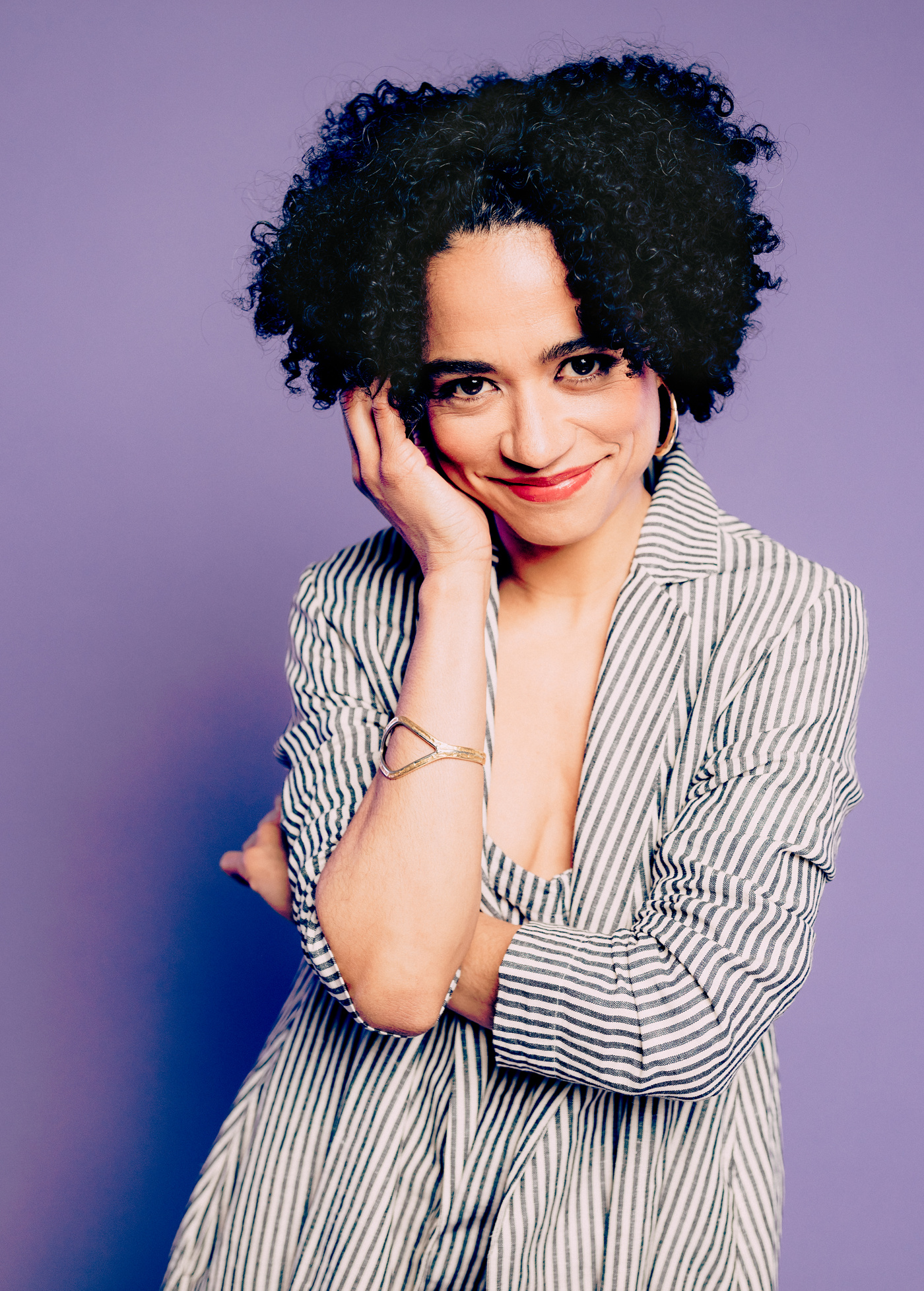 Brains & Beauty
Ridloff traveled east to attend high school at Gallaudet University in Washington, D.C., then west to study English at California State University, Northridge. She loved both experiences. "At one point during my childhood, I thought I was the only deaf person that walked this planet," she recalls ruefully. At America's premier school for the deaf, "I interacted with happy, successful deaf adults and discovered cheerleading, Latin and boys." In 2000, a college professor urged Ridloff to enter the Miss Deaf America contest, which she promptly won. "I was not interested in pageantry, not one bit," she says, "but I figured I'd meet the cream of the deaf crop and have a ball with the other contestants." She spent the next two years touting the importance of reading to children at events across the country.

We Are Family
Creativity abounds in the Ridloff household. Lauren's husband, Douglas, a poet and performer, served as ASL consultant for the hit movie A Quiet Place and hosts monthly ASL SLAM open mic poetry and storytelling events. The couple lives in Williamsburg, Brooklyn, with their four- and six-year-old sons, both of whom are deaf. "I believe that they will have more opportunities than I did," Ridloff says of her boys, "with technology assisting communications, and with our society's gradually broadening perceptions on what it means to be 'different.'" On the other hand, her sons' reliance on iPads feeds into a larger issue of obsession with devices and social media, "the notion of being in touch with everybody all the time, yet not really taking the time to sit down and truly see eye to eye and talk and listen. That is what Children of a Lesser God has taught me."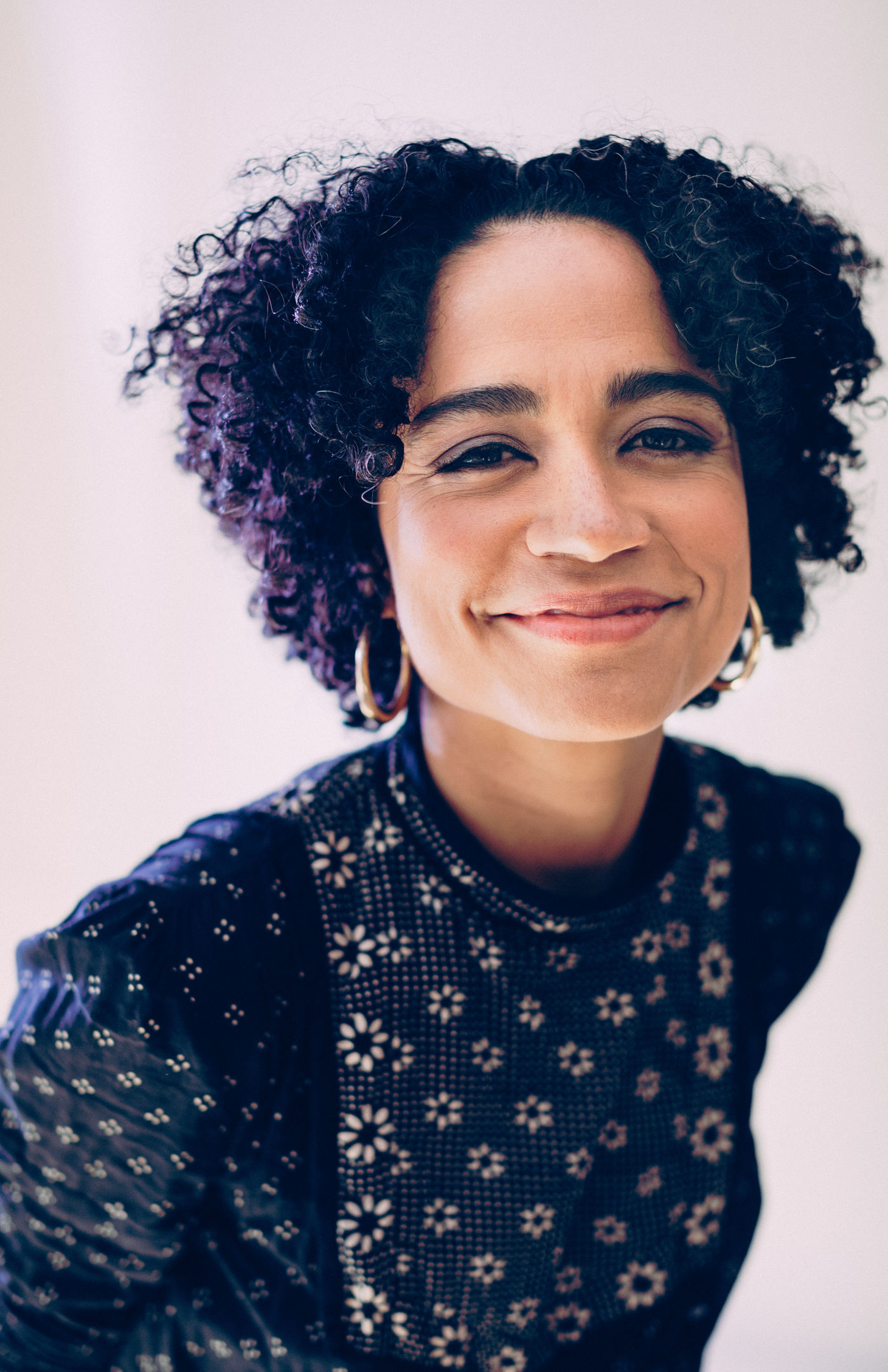 Modern Woman
Though it debuted on Broadway in 1980, Children of a Lesser God depicts a feisty heroine whose struggles still resonate in 21st century America. "Sarah is a true feminist," Ridloff says. "She is imperfect and, yes, she gets ridiculously excited over a [fancy] blender, but she gets just as excited over the notion of forging ahead on her own terms. I consider myself a strong woman, but nowhere near as fierce and fiery as Sarah." Her character's star-crossed romance with a teacher played by TV favorite Joshua Jackson also rings true to Ridloff. "Here is a man, as cocky as the king of spades, an outsider, who comes in claiming he is able to love her for her strength and communicate in whatever language they need to communicate," she says. "There's a bit of a push and pull between them, and that becomes a sensual dance."

A Matter of Trust
In a play that rises or falls on its co-stars' chemistry, Ridloff offers a simple explanation for her onstage connection with Jackson: "eye contact and trust." Their mutual support is obvious in joint interviews and photo shoots, and the novice actress gushes, "I feel as if I've been spoiled rotten by working with Joshua. He is a very, very good person, intelligent and hard working. He is thoughtful and listens. The way he has immersed himself into sign language—he has gone far beyond what the script requires. Joshua is very patient and has never once made me feel silly for being so wet behind the ears." Because she can't hear the audience, Ridloff takes her performance cues from tiny changes in Jackson's movements and signing. "We breathe the same air on stage," she says, "and he is such a generous and giving leading man."

Savoring the Moment
Heading into theatrical awards season, Ridloff is determined to remain calm and centered while enjoying her storybook Broadway debut. "It's kind of like being a mother," she muses. "In a very demanding starring role, you become a professional mother overnight. You just do it," she says, adding, "I am able to do this because I have a solid support system—my family at home, and my family on Broadway." Her pre-show ritual includes running through Sarah's final monologue a few times, "just to drop into the character and her anguish. Sniffing a bit of essential oil blends before each show helps. And, really, this is such an awesome experience, why ruin the moment by freaking out?"