Her name is Regina George Ashley Park, and she is a massive deal.

The Mean Girls standout is having a major moment: she just received her first Tony nomination at age 26 for playing Regina George sidekick Gretchen Wieners in the new musical, which received 12 Tony noms. She seems to be know everyone and be everywhere there's a red carpet. (Her pal Dear Evan Hansen Tony winner Ben Platt was the first one to text her congratulations on nomination day.) She's garnered a Clarence Derwent Award from Actors' Equity and a Lucille Lortel Award for her performance as Mwe in KPOP, the buzzed-about Ars Nova production that premiered off-Broadway last fall. The young talent has a sizeable social media following and just got screen time on Saturday Night Live's season finale with the Mean Girls cast, director Casey Nicholaw and scribe Tina Fey.
So, what's her secret? "It's really a testament of everybody who I've worked with and all the friends I've met along the way," she says. "Every project has brought amazing people who really believe in me. I'm so excited to be doing the show that I'm doing with the people that I'm doing it with." Park's resume boasts Sunday in the Park with George on Broadway alongside Jake Gyllenhaal, Hood at the Dallas Theater Center and the resplendent 2015 Lincoln Center revival of The King and I.

Park checks all the boxes of an up-and-coming Broadway queen bee: Young. Talented. Stylish. Social. However, unlike a Plastic who alienates those who don't fit their shiny mold, Park credits her success to letting others in, flaunting her individuality and not taking herself too seriously.

"I think I was exactly like you think I would have been like as a kid," she jokes. "I was in the Oceanside Dance Academy as a three-year-old. There's videos of me in these sequined outfits. There's one clip of the final pose in this tap number, and we all hold out our hands. Then I see my friend next to me, and I high-five her. Ever since I was little, I loved making people laugh."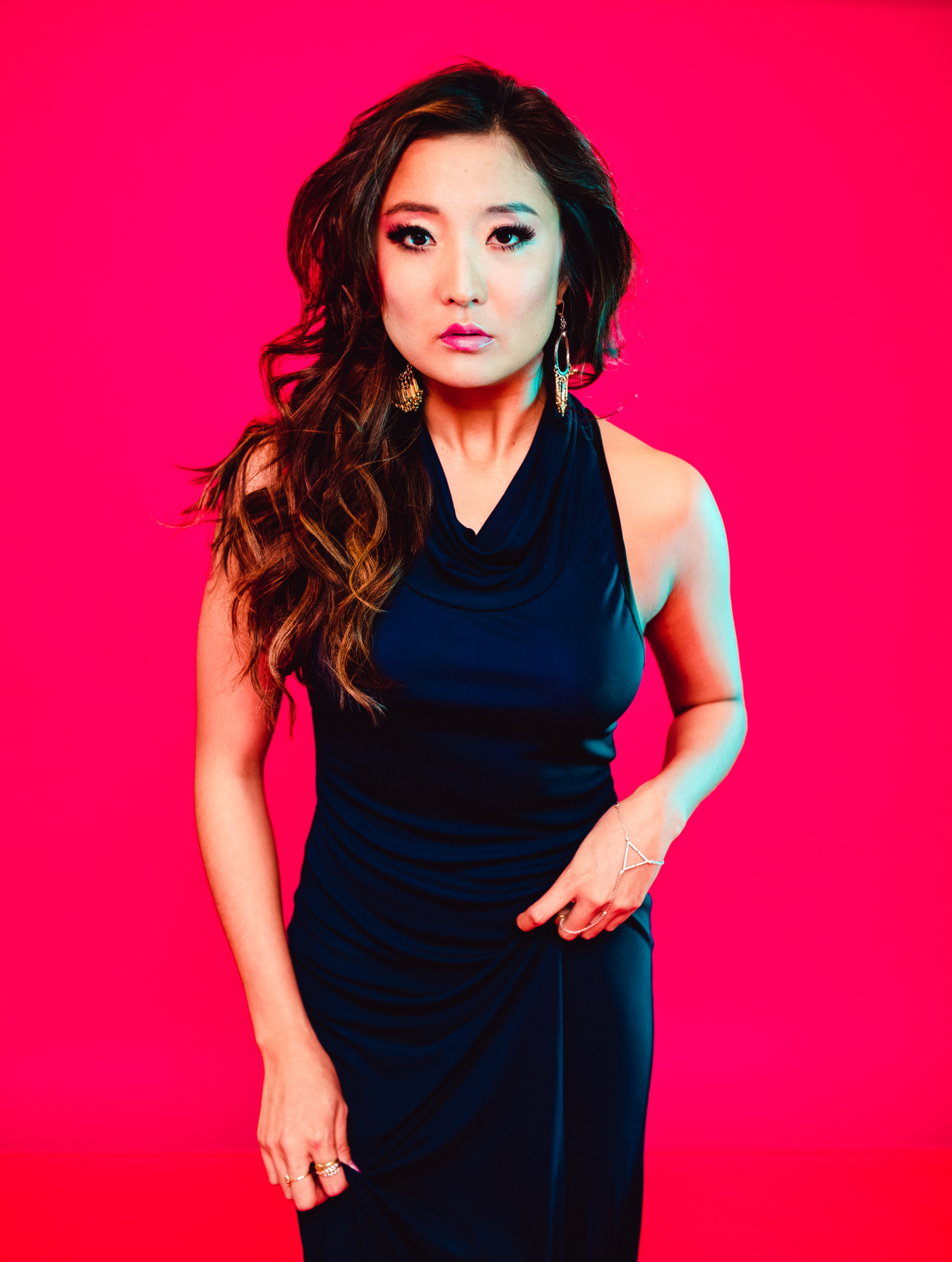 Performing was always Park's priority, even during dark times. When she was a sophomore in high school, she was diagnosed with acute myeloid leukemia. "I remember it was a couple days before Christmas break. I went for a checkup because I couldn't make it through dance classes. I couldn't climb the stairs at school and all this stuff," Park explains. "The doctor was like, 'You need to go to the emergency room right now. There's something that's not right.' And I said, 'Oh, OK. I have to go to rehearsal first, but then I'll see you there.'"

Park checked into the hospital that evening, and didn't leave for eight months. "My cancer experience is, I think, the reason I do theater," she continues. "As soon as I was out of the hospital, all I wanted to do is be around people. With Mean Girls, a lot of people ask us, 'What table did you sit at when you were in high school?' And I kind of veer away from answering it sometimes because a big part of my high school experience was not being in school. I had six rounds of chemo, and I was in a hospital for most of that year. It's fun to go back to high school every night."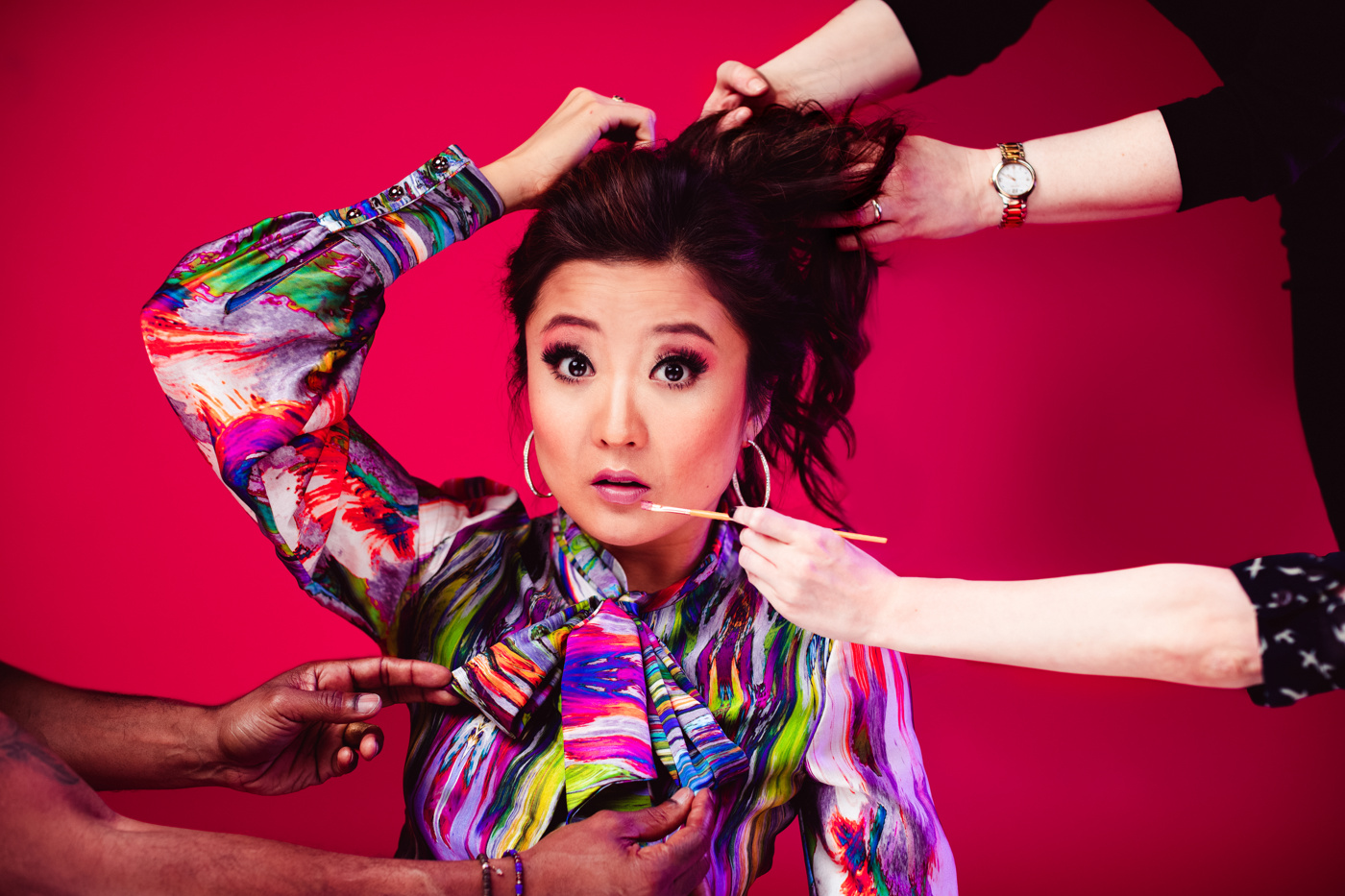 Park is playing Gretchen Wieners, Regina George's gossipy righthand woman made famous by Lacey Chabert in the 2004 hit film. "I don't think I ever would have thought that I would even be considered to play a Plastic. But in Tina and Casey's character breakdown, it's not going to say 'Gretchen Wieners: Must be played by a young Asian woman,'" Park says. "I don't feel like a token ethnic person. I feel like I was cast because I connect so deeply to Gretchen. I hope little Asian girls know that they could also play Regina and Karen."

Park says what makes Gretchen relatable is her insecurity. "She is just a really, really insecure, flawed, loving, loyal, tender girl, and she's just exploring her own identity and her relationships with her friends. Her intentions are so good," she explains. "I think communication is something that Gretchen gets lost in, in her phone and amongst her friends."

It's hard to believe a triple threat like Park could relate to her uncertain character. "I get that a lot from people," she says. "That 'Oh my gosh, you're always doing something! When do you run out of energy?' I have really worked hard to surround myself with genuinely good, kind people. Whenever I'm in a different cast, those people fuel me. Sunday in the Park with George, Hood, KPOP and now with Mean Girls, that was four new families and four new lives that I took on in the past year."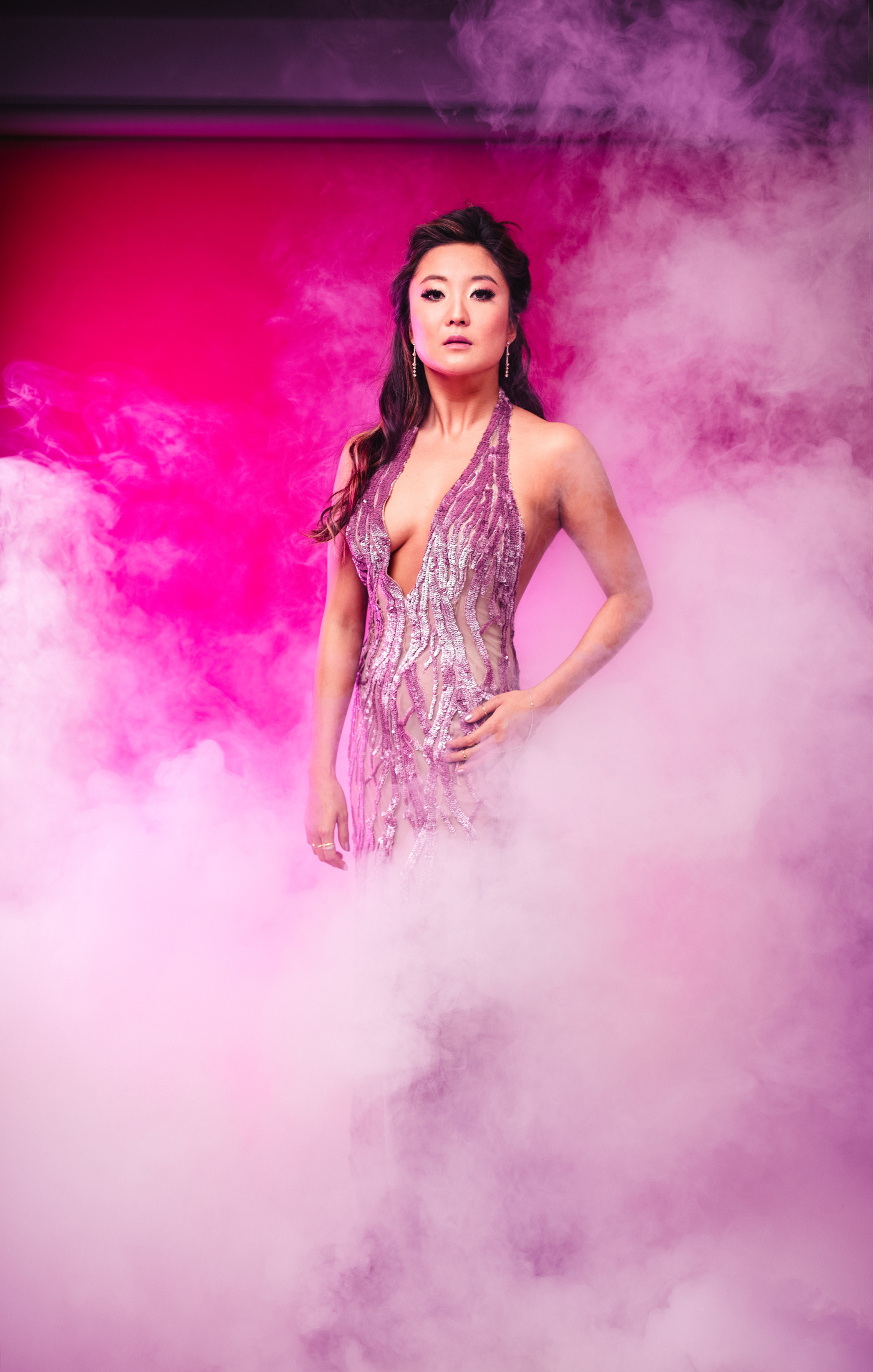 What's next for Park? Of course, she'll be at Radio City Music Hall on June 10 for the 72nd annual Tony Awards. After that, anything could happen. Rest assured, she'll be having a ball when it does. "I have aspirations, as we all do. I'm really open to whatever comes next. With this past year, everything that has come my way, I really didn't expect," Park says. "It feels very much bigger than me at this point. What do I want? I think I want a puppy."

Photos: Caitlin McNaney | Hair & Makeup: Alexandra Baranoff | Styling: Carlton Jones | Blue Dress: Carlton Jones | Printed Short Set: David Dela Cruz | Deep V-neck Dress: Victor Lopez