After winning a Tony Award for Caroline, Or Change in 2004, starring in Dreamgirls on the big screen with Beyoncé and Jennifer Hudson, making Disney princess history as Tiana in The Princess and the Frog and starting her own production company, Anika Noni Rose is back on the New York stage. This latest role—one the performer has been pursuing for years now—truly sizzles in a simplified though still sensational John Doyle-directed production of Carmen Jones, Oscar Hammerstein II's take on Georges Bizet's grand opera Carmen. The gorgeous production has already been extended through August 19. The talent took a break from belting out the larger-than-life score at Classic Stage Company to chat about the role that got away, The Princess and the Frog, what really went on during Dreamgirls and more on Show People with Paul Wontorek.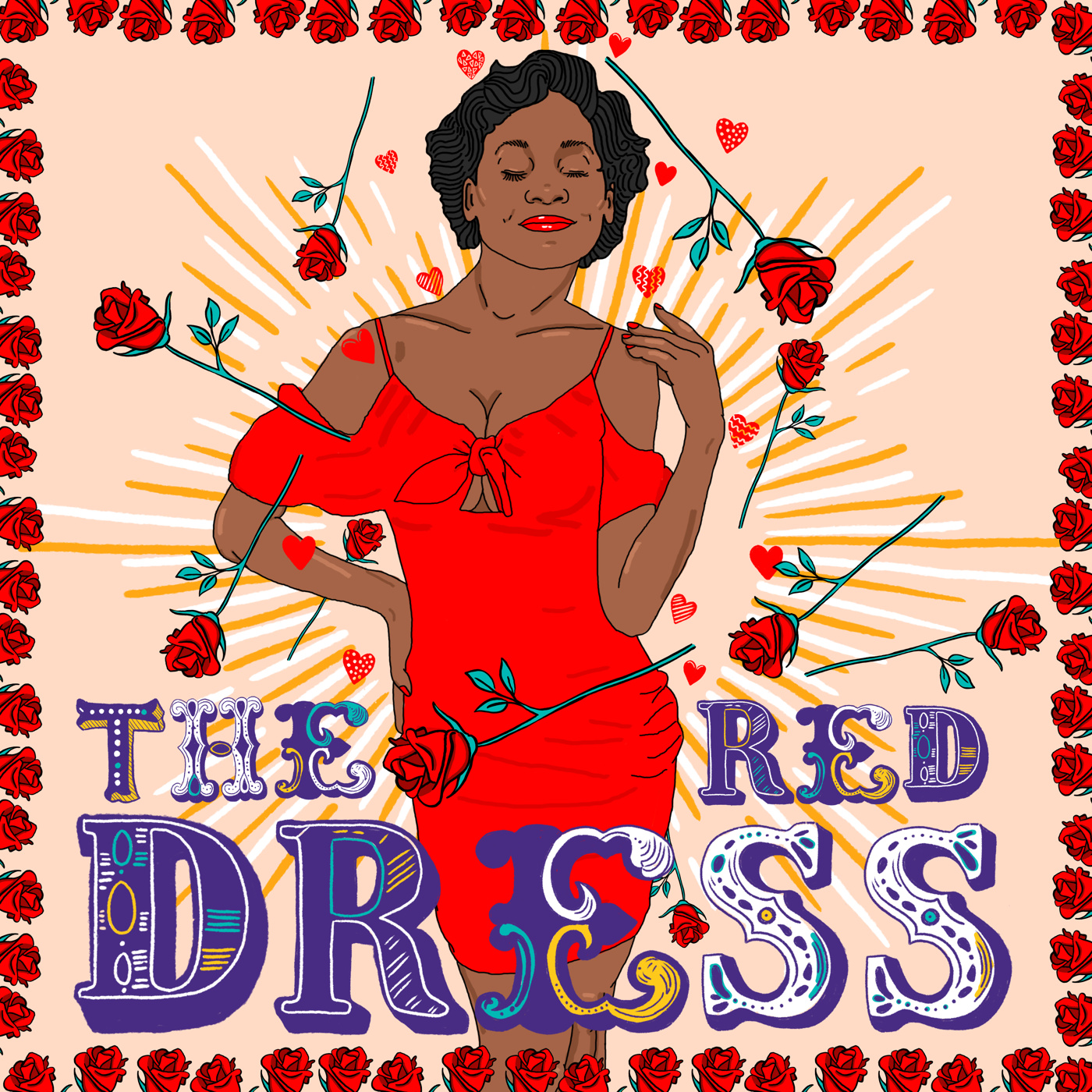 1. SHE'S TEMPTED TO SNAG ONE OF HER KILLER CARMEN JONES DRESSES
"I know that [costume designer] Ann [Hould-Ward] has several of them in the back. There are extras. We have a quick change that's actually quite quick. Every now and then the zipper will be crazy. Hidden zippers are the worst. One show, we were pulling it up and thought, 'All right, we're ready to go,' and the whole thing split from the middle. So we have about five dresses because no one has time for that. One could find its way into a pocket. Who knows?"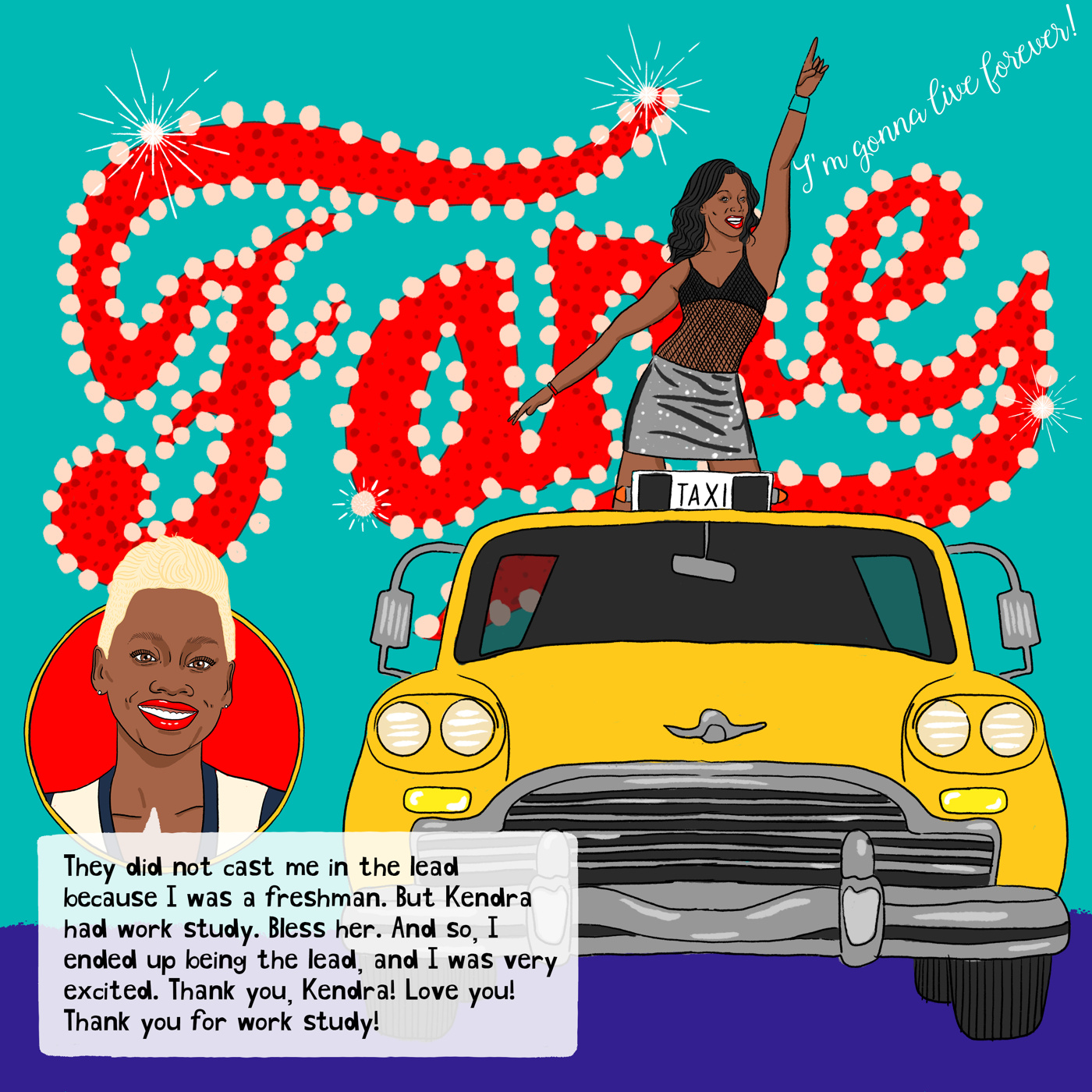 2. YOU CAN THANK KENDRA FROM HIGH SCHOOL FOR HER FAB CAREER
"I played Coco when I was a freshman in high school. I got the juicy part, but I got it by default. They did not cast me in the lead because I was a freshman. But Kendra had work study. And so, I ended up being the lead, and I was very excited. Thank you, Kendra! I still love you! Thank you for work study! It was really great. I don't know how long it would have taken for me to realize that this was what I wanted to do. I was singing 'Out Here on My Own,' and you could have heard a pin drop. It didn't occur to me until later that it had been completely silent while I was singing the song. I had never felt anything like I felt when I was on stage."
3. ENOUGH ALREADY—SHE GOT ALONG WITH BEYONCE AND JHUD IN DREAMGIRLS
"Beyoncé, Jennifer Hudson and I did get along, and we blended really well. We didn't sing together in auditions, so you didn't know that that was going to be the case. It just happened to work out. We were doing a rehearsal. I don't remember what song we were singing. We all sort of went...this is NICE! We were lucky in that way. What a welcome [for me] to screen. 'Hi, Anika. We'd like for you to do exactly what you do. We'll just add a camera.' That was such a blessing, to be able to step into that world that way."
---
Other must-read highlights:
ON FINALLY GETTING THE CHANCE TO PLAY CARMEN JONES
"I'm thrilled. It's something I've been trying to get done for a long time, for years. I had just about given up. I thought, 'Maybe it's not going to happen.' And then I heard through the grapevine that John Doyle and Classic Stage Company had gotten the rights to it. I jumped on it because it's been something I've wanted to do my whole career. Sometimes the universe comes together when things are supposed to be. I think now is the perfect time. John Doyle is fantastic. We've got a wonderful cast. I've always loved this piece. I've always loved the movie with the amazing Dorothy Dandridge. It's a really thrilling thing to be able to do."
ON CARMEN JONES' COMMANDING SEXUALITY
"I don't think sexiness is about putting something on. I think it's about letting things go. I think it's about being completely comfortable within your person, allowing your entire essence to just free itself and take space. I think that's the thing about her that men find completely irresistible. She lets her essence take up all the space that it needs to take. Sadly, for some, if you don't make room for yourself, you get swallowed up. She's this burning flame as she moves through life."
ON DIRECTOR JOHN DOYLE
"He's a minimalist. He is somebody who likes to get to the root of what's happening, which is fantastic."
ON HER GOLDEN VOCALS
"Singing is something that's part of my person. It's never not there. Even if I'm not performing, I'm not an opera singer. I trained myself to be able to do this opera because I wanted to do it justice."
ON THE ROLE THAT GOT AWAY
"My high school didn't have an arts program. We had a band, but we didn't have an arts program. I actually went to another high school to do The Wiz. Because I was from the rival high school, they wouldn't let me be Dorothy. Nerve! I had to be doggone Auntie Em! I think I was the tiniest person onstage. I was so disappointed. I was cast as Dorothy for ABC years ago, and then they were like, 'Oop! We don't have the rights.' That didn't work out."
ON KEEPING HER DREAMS ON THE STAGE
"I went to Florida A&M [University], and I majored in theater, which means that I did everything. I did costuming and directing and lighting. I really learned about how the theater worked around me, which I'm very thankful for because I feel like it's very easy for actors to feel like every single thing is about them, and it's just not. There are a lot of things happening around us for us to make our lives easier. I loved creating sets. I loved directing. I didn't love lighting—but I understood it, and I loved the way it worked. I stage managed for a minute—never [again]. I don't know how they do it! I have so much respect for them."
ON HER BROADWAY DEBUT IN FOOTLOOSE
"It was a very nice entryway to Broadway. It was fun. I was like, 'This is great because Rusty doesn't dance a lot.' There was heavy dancing in Footloose. I remember the choreographer A.C. Ciulla was like, 'Oh no. You're going to dance.' And he put me through it. Two weeks of rehearsal, and I was on that stage. It was terrifying but really exciting. When I did that first show, I was hyperventilating. I was singing, and I was dancing. I was so excited, and I was breathing with my mouth open. My throat got really, really dry. And you know when you're throat gets dry, and you get that stupid, itchy cough? Not cute, right? I don't breath with my mouth open onstage when I'm dancing hard anymore."
ON CAROLINE, OR CHANGE
"Caroline, Or Change had actually been going on for like three years. We were workshopping it and creating it. We got paid...but...you know...it was an off-Broadway workshop. But what I did get were friends that I still talk to, the joy of working with Tony Kushner and George C. Wolfe and Jeanine Tesori. I can't even tell you how great that was. It was the first time that I had done something from page to stage. How amazing is that, to be able to do that? It was crazy and very exciting. My character in the beginning was only in one act of the play. Every time we came back, Tony had written some more for her. I had no idea that I would even be nominated for a Tony, nevermind winning it. It was mind-blowing."
ON THE PRINCESS AND THE FROG
"It was really a blessing, and it continues to be. I continue to meet children who are wide-eyed and thrilled about it. Quiet as its kept, grown people who are wide-eyed and thrilled about it!"
ON ROARING VIRGIN PRODUCTIONS
"Producing is something that I've been wanting to do for a long time. I think it's important to be at the helm of storytelling. I want to be able to create stories that talk to my heart and my spirit and that speak to people who sometimes don't get their stories heard. It's fun to challenge yourself in a very different way. Otherwise, what are you doing? You're not growing. You're just turning into mulch. That mulch might be really helpful to assist somebody else's growth, but it's important for you to remember your own growth."
Watch the full episode of Show People with Paul Wontorek below!

Interview has been edited and condensed for clarity.

Did you know Show People is available as a podcast? Listen to your favorite stars talk Broadway and beyond on your way to work, the gym, the theater and more on iTunes and Spotify.