The fall theater scene is kicking into high gear with an exciting crop of plays, revivals and new musicals hitting the stage. The Broadway.com 2018 Fall Preview highlights the stars and shows of the new season.
---
Sarah Bernhardt, the 19th-century actress widely recognized as the first international stage star, was known for high drama—onstage and off. With her easy smile and relaxed manner, Tony winner Janet McTeer is a towering acting talent, but otherwise she just might be Bernhardt's opposite. Bernhardt, after all, was small, dark and French, while McTeer is long-legged, blonde and British. Nevertheless, McTeer is playing Bernhardt in Theresa Rebeck's new play Bernhardt/Hamlet. The piece examines one of Bernhardt's most audacious undertakings: playing the lead role in Shakespeare's Hamlet in 1899, which (yes!), she really did.

What your reaction to this play when you first read it?
The first time I read it, I thought, "This is fantastic. It's just great." It was an early draft—I just loved the characters. Theresa is so clever. She's so witty and funny, but she's also very complicated. It's not a play that's set up to be a rollicking comedy, if you know what I mean. It's more like characters being witty than it is sort of pratfall-y comedy.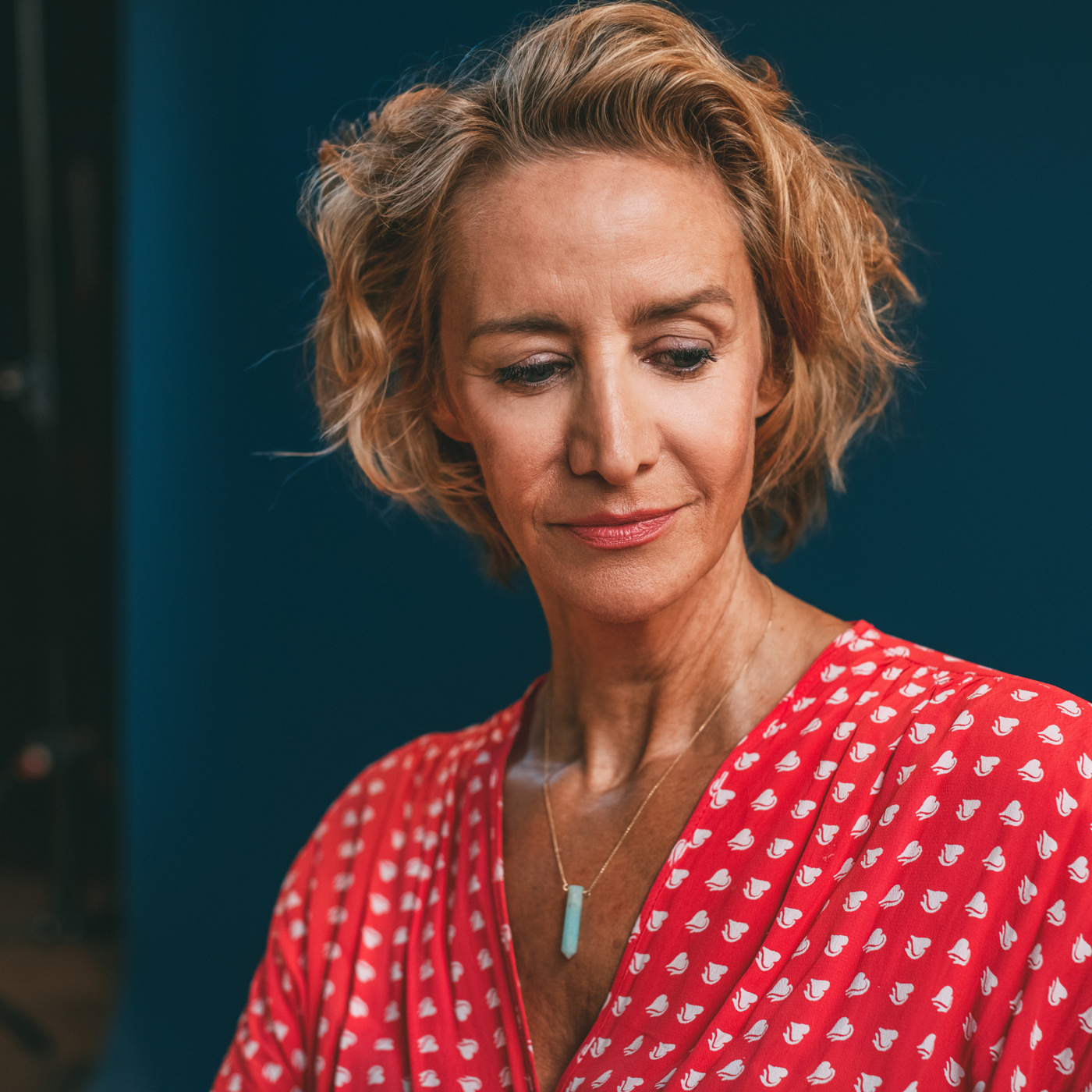 What did you know about Sarah Bernhardt before you started?
She was one of those people who, as a European, you kind of know about all your life. I had seen lots of pictures of her. When you're in the theater, you know that she was one of the first great celebrity actresses. Somebody sent me the book of Sarah Bernhardt's Hamlet, I want to say it was twenty years ago when I read it. I thought, "Wow, that's interesting. How amazing, a woman at fifty-five—as she was then—decides to play Hamlet. How radical! Go, girl! What a fantastic woman."

---
"I'm playing Sarah Bernhardt, so frankly, if I'm crap, the play will fall apart."
---

What appeals to you about her?
One is paying homage to a great actress who took the bull by the horns. She did lots of parts for men when she couldn't find enough parts for women. She was just out there. I love the fact that she was clearly herself. Everybody has a different opinion about her, which is also pretty great because that means you can interpret her yourself. There are certain things that, as an actress, I find really fascinating. For example, she had a mother who didn't care about her and nobody really knows who [her father] was. In her autobiography, she talks about her father as if he was this loving character. What does that tell you about a person? She had many, many, many, many, many lovers. She only married once, and he was a nightmare. He was a horrible man. What does that tell you about her? I like finding those kinds of facts because if you talk to people and say, "What was she like?" They'll say, "Oh, fabulous and dramatic and wore amazing clothes and did all these great things. But then when you read those other things, and you go, "There's something in there; there's something else that you can mine." Essentially, it's sort of a homage to a woman who stood up and did it at a time when women didn't stand up and do it. She did. That's pretty incredible.
This play is described as the greatest actress in the world taking on the greatest part in the world. Does that make you nervous?
Ha! Moi? Yeah, I'm gravely nervous. But right now, I'm still having fun. Of course, I'm nervous. [There are] two reasons: One, it's a play about Sarah Bernhardt. I'm playing Sarah Bernhardt, so frankly, if I'm crap, the play will fall apart. I would loathe to do that for the rest of my actors, friends, who are in the company with me, let alone to Moritz [von Stuelpnagel, the director] and to Theresa particularly. Yuck, that that would be a nightmare. That's quite a lot of pressure, but one tries to rise above.

You took on a male Shakespearean role [Petruchio in Phyllida Lloyd's all-female Shakespeare in the Park production of The Taming of the Shrew]. Did that experience inform this one at all?
It doesn't really inform this—that's the short answer. That was from a very different point of view. That was, "We are a bunch of modern women playing these men in a particular comedy with a view to have a take on the guys for the fun of it." That's very different from trying to play Hamlet, really and truthfully, without any irony or real agenda—just play the part as best as you can play it. It's a different sort of thing. And [Sarah Bernhardt] is doing it on her own. She's not doing it with a whole group of women playing everybody. Occasionally, if I find myself strutting around the stage, I think, "No, no! I can't strut." She was much more elegant than that. I've got quite used to strutting around a stage in pants and boots.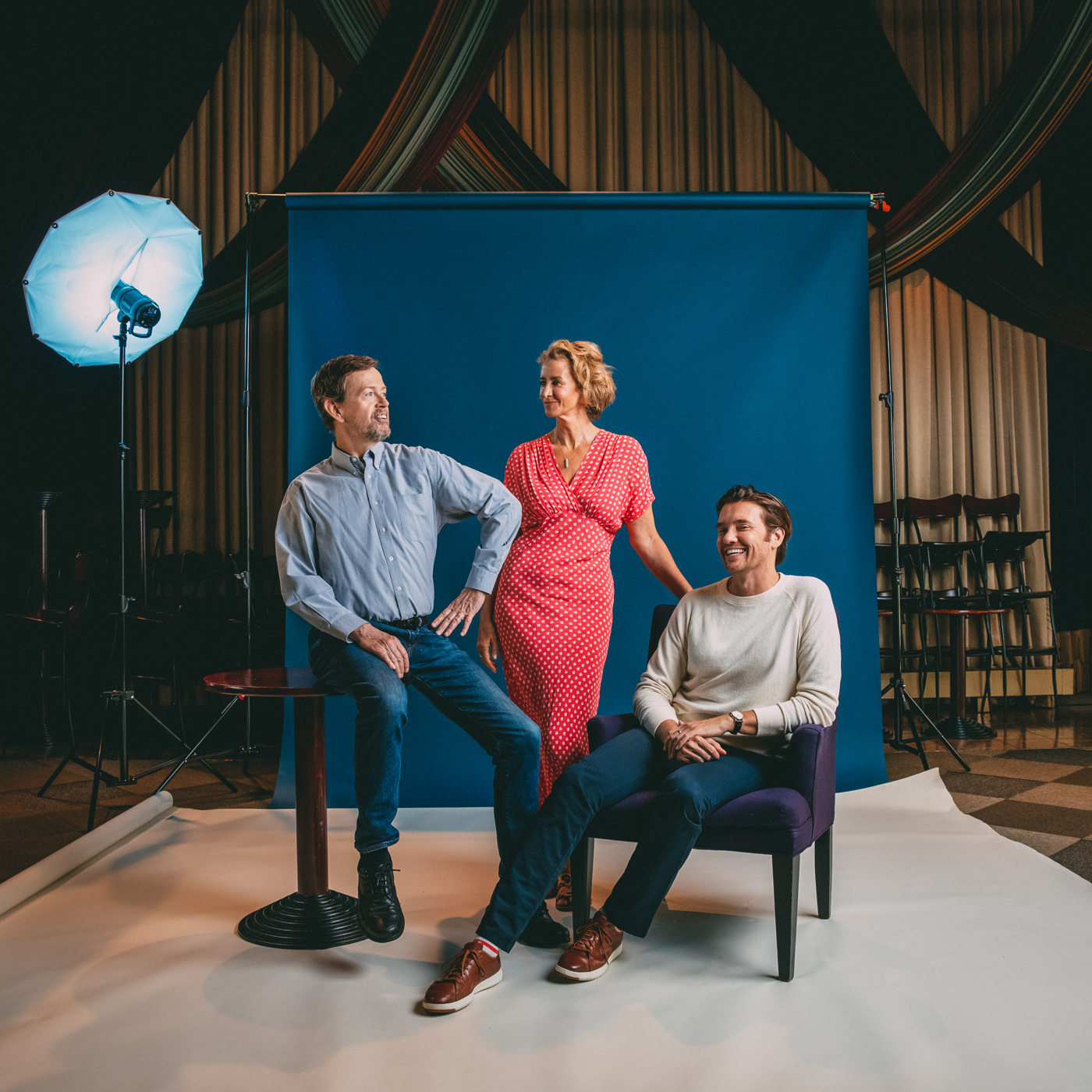 Of course, actors must have confidence, but in this play, there seems to be more talk about ego.
Ego has a place. It absolutely does, but it can't be about being admired. Your ego has to be in service to the play.

---
"One of the things that's great about the play is that it deals with theater itself."
---

Yet in this play, Sarah Bernhardt is accused of wanting to be admired.
She is accused of wanting to be admired, which she takes exception to. At the moment, I'm still playing with the idea. She had the kind of theatricality and ego that I personally don't have. So, I'm having to play with that. She was somebody who knew her place, having invented it.

Is it fun to play this larger-than-life personality?
It's really good fun. You look at all those pictures of her: she was tiny, and she was skinny, and she was flat-chested—none of which I can be accused of. So, all you can do is try and meet somewhere in the middle and say, "If she looked like me, how would she behave?" I can't pretend to be small; I'm not Tootsie. She has a flamboyance that I don't have. But whether she had that in her private life, I don't know. We didn't see what she was like at home. We don't have the access. We are making that up. In rehearsals, you play as large as you can. Then at some point, you'll go, "That's too much!"

There's a lot of talk about the philosophy of acting and what theater is in the play. Has that deepened your thinking about it?
One of the things that's great about the play is that it deals with theater itself: What is theater, and why do we love it? I think that's really important. [Berhardt] came from a time when people were really stuck in their ideas. And, if you're playing Hamlet, this is what you do: You come on stage left, and you hold the skull then, and then... I think what's so great is that she threw those ideas up and said, "Theater should be alive! It should be new! It should be living!" I think, especially in today's digital age, it's still fantastic to go and see something that's bright and fresh and new and living right there. And the second it's gone, it's gone. That's pretty great. And, of course, Theresa is also addressing issues of women in theater and in art. She's a very clever woman, Theresa.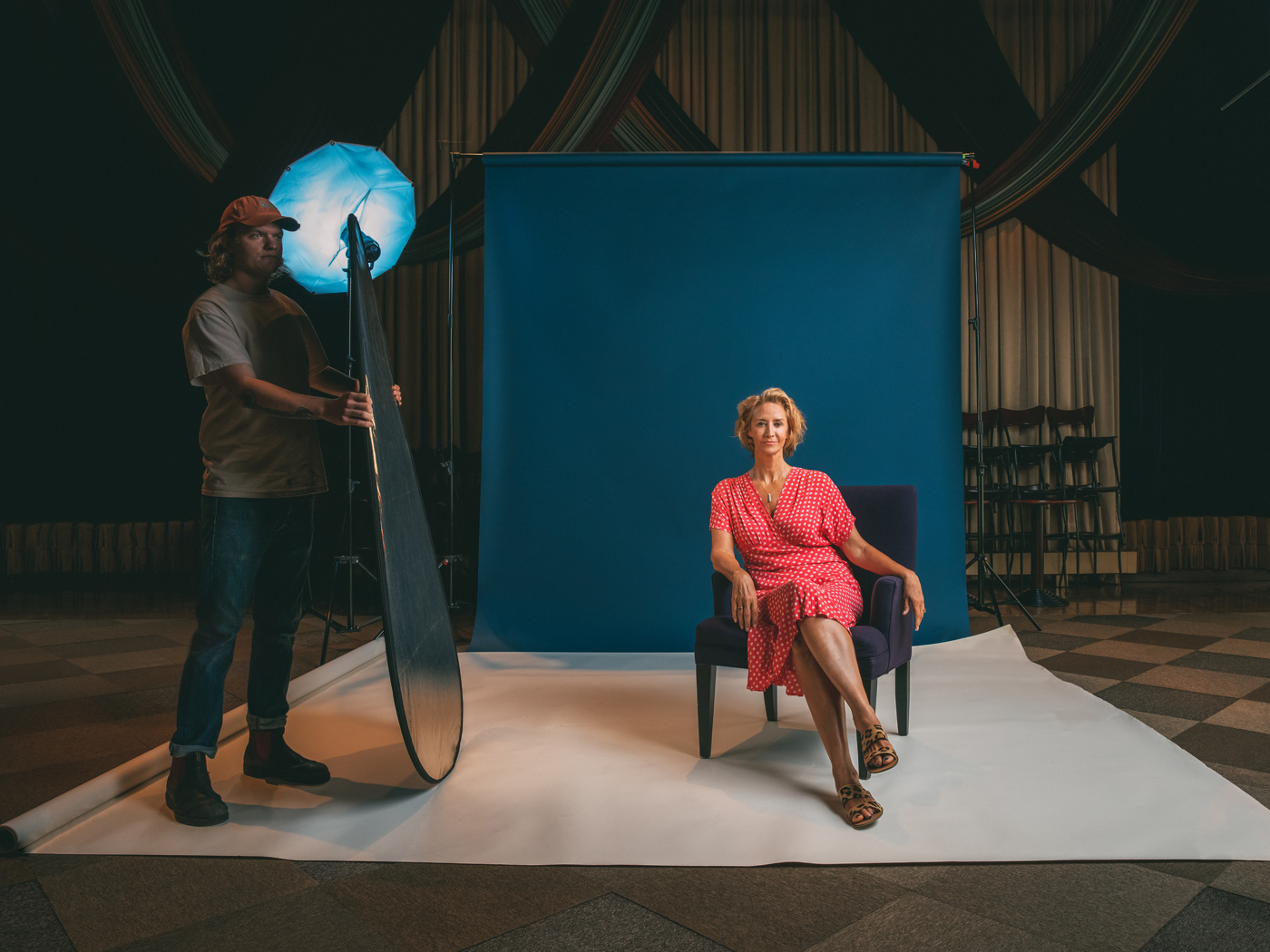 What's it like to originate a role on Broadway?
Doing a new play on Broadway is—I've never done it before! I've only done classical plays. I did God of Carnage, [as a replacement], but I'd already done it in London first. This is so much fun. I'm having an absolute ball. I really am. You do this for the love of the beast—you really do.

Is there a Shakespeare role that you would like to do? A male role, perhaps?
Well, if I were going to do one, it would probably be Hamlet. I always said I wouldn't do it—I've been asked a couple of times, and I never wanted to do it. He's so miserable and depressed and full of grief. I never really wanted to go there. I just thought, "I don't know how you do that every night without being unhappy." I think, possibly because I am such a spectacularly happy person, I wouldn't mind doing that. I think that would be fun. Who knows? Maybe I'll do it. Sarah did. Why shouldn't I?


"Bernhardt/Hamlet" is in previews and opens on September 25 at the American Airlines Theatre.