The fall theater scene is kicking into high gear with an exciting crop of plays, revivals and new musicals hitting the stage. The Broadway.com 2018 Fall Preview highlights the stars and shows of the new season.
---
The role of Ann Darrow—the beauty who winds up in the fist of the beast in King Kong—has served actresses well. Fay Wray became a Hollywood icon for creating the part in the original 1933 classic, Jessica Lange made the leap from model to actress in the campy 1976 remake and Naomi Watts earned praise for the Oscar-winning 2005 redo, which added heft to the role with more backstory about the struggling actress heroine. Now the character is in the hands of a fiery Broadway newcomer, Christiani Pitts, who previously appeared in A Bronx Tale. With the assist of creative team members Olivier Award winning director/choreographer Drew McOnie, rising songwriter Eddie Perfect (also at work on this season's Beetlejuice) and 2018 Tony-winning playwright Jack Thorne, Pitts is determined to make Ann Darrow the empowered heroine today's audiences need when the mega-musical bows on Broadway next month.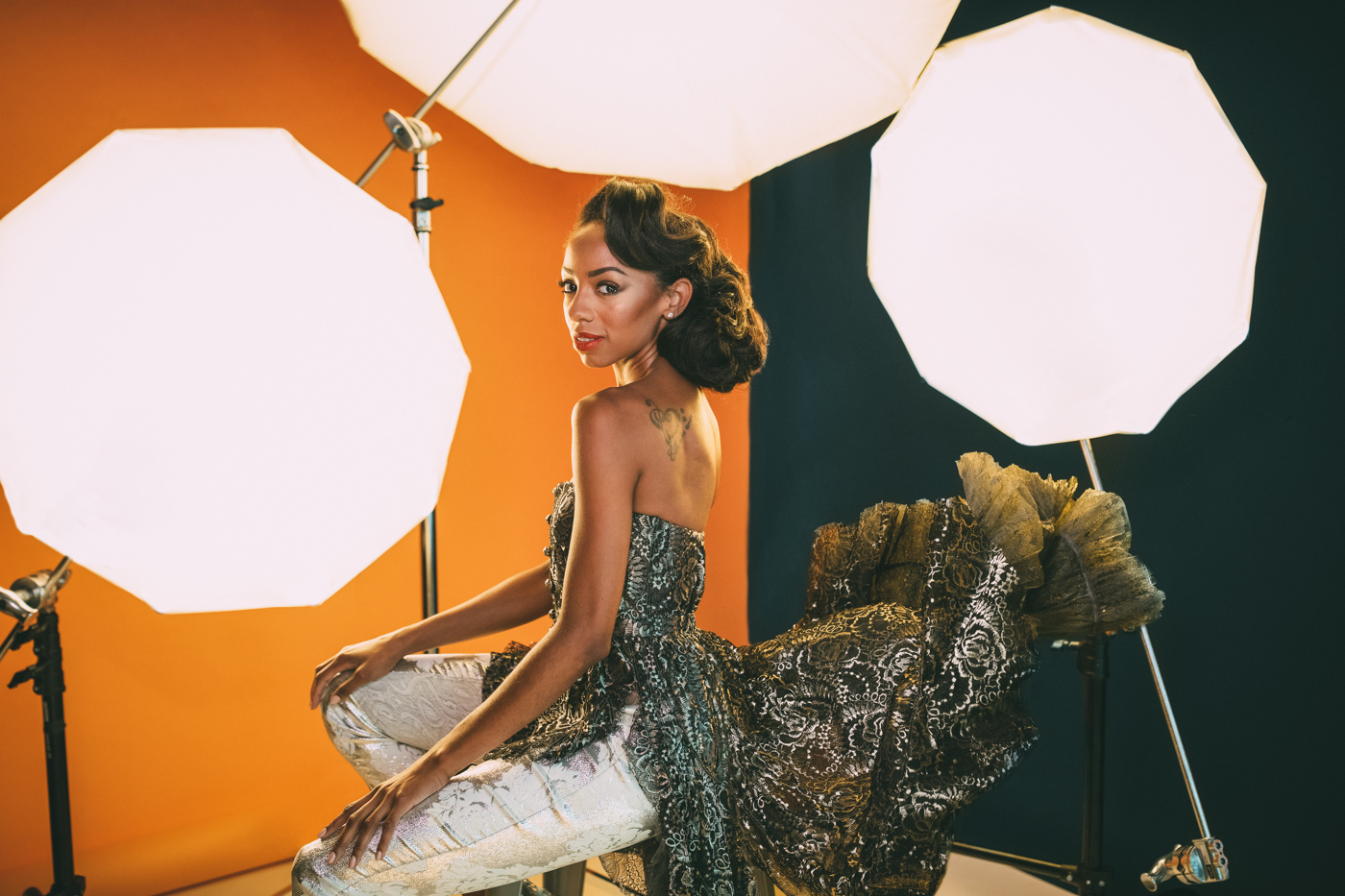 You're already over two months into rehearsals, and previews don't start for a few more weeks. Why is this show such a beast to get up?
It is unlike anything I've ever done. Half of our company had to rehearse in the theater since day one, while the other half of us were at New 42nd Street Studios learning a more intimate version of the show. Our main character can't leave the theater, so we kind of have to cater to him and his needs, which are pretty strict!
There are a lot of versions of this story. What was your very first exposure to Ann Darrow and her journey?
The 2005 film directed by Peter Jackson, starring Naomi Watts. I was obsessed with the way she did Ann Darrow. [There was] something about her beauty, her strength, I loved it. Years later, when this audition came up, I just didn't see myself in the part for many reasons. After doing some research, I watched the 1933 original with Fay Wray, who is stunning. It's just so classic—a classic American tale that has withstood so much time. And here we are in 2018, and it's still going to affect people in a strong way, but just with a different take.
Have you seen the Jessica Lange version yet?
No. It came out in '76, right? I hear that one is extremely different from the book.
It's modern.
Our version is based off the book by Merian C. Cooper, so I kind of wanted to stay in that world. After we open, I'm going to watch it!
Why didn't you see yourself in the role of Ann Darrow? And what is clicking about the part now?
I remember her being extremely vulnerable and extremely beautiful, both inside and out. She had such a strong soul in the way Naomi Watts played her. I just don't often see people who look like me get a chance to be so beautifully vulnerable onscreen. Playing someone who is supposed to be a classic American beauty, and knowing that this can be the new standard is inspiring. Everyone who does the part, all of my understudies, are of different ethnic backgrounds. Ann is just a woman empowerment figure. It doesn't matter what she looks like; she just has to have a soul who's willing to stand up for what she believes in.
I guess most people think of her as just a damsel in distress, but she actually has a lot going on.
I always wondered—what is the damsel in distress thinking? I feel we only get to see the damsel in distress at the end of her journey. They're in an unfortunate situation and a man comes along and saves them. But no one ever talks about how they got in that situation. I love that Jack Thorne has written a script that explores every bit of her life before. And, unlike other versions, she actually saves herself. She doesn't wait for anyone to come rescue her. She rolls up her sleeves and figures out how to do it on her own. It's pretty great.

---
"It's a classic American tale that has withstood so much time. And here we are in 2018, and it's still going to affect people in a strong way."
---

It's exciting to see an actress of color play Ann. What do you think your casting adds to the show?
It adds a layer of depth that I think people are going to be very surprised by. They cast me in a very color-conscious way. They weren't trying to be blind to it—they were welcoming it and embracing it. What that means is, as a woman of color in the 1930s, my circumstances were vastly different. In order for [Ann] to make it to New York City to start her big new life as a black woman [at that time, she] had to go through a hell of lot to get there. And it changes the way the character develops throughout the show. She stands up in this world run by men, and is unapologetic about her race, her gender. She's just strong. I'm just honored they aren't asking me to hide things that make my Ann Darrow unique and strong, and I get to bring them in and run around with them with pride.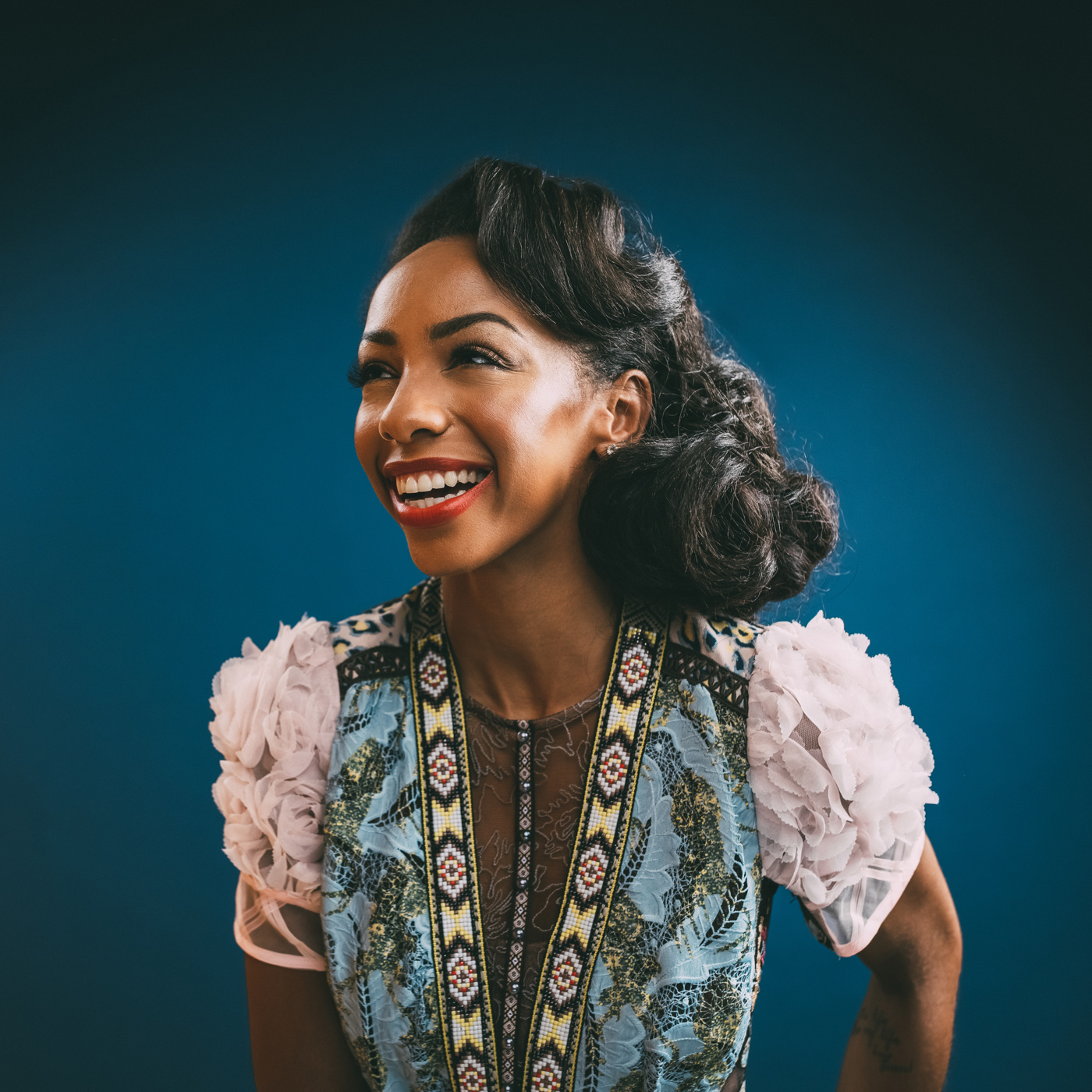 As a struggling actress, Ann Darrow would kill to star in a Broadway musical!
Yes!
You're living her dreams.
Yes, that's true.
You've had an amazing year or two, making your debut in the ensemble of A Bronx Tale and then taking over the female lead. And now Kong! How is all this hitting you?
I'm great! I keep having to thank God because I sometimes get overwhelmed, so I kind of have to calm down and relax. It's easy for me to dive into the idea of moving here from a farm like Ann and trying to make dreams come true. I'm a girl from Georgia who was raised in the church, having huge dreams of moving to this big city with all these lights. And I remember getting here and not booking anything and hustling and bustling and trying to make it work. I remember that call saying all my dreams are going to come true, and it just changed my life. It's exciting to play a character who gets to experience that life change, but she kind of has to sacrifice her moral compass to do so. And we get to watch her decision making—is it worth it to become a big star, or is it more important to be a good person? That's something we all have to figure out as we move through this business. There are some things that just aren't worth sacrificing your soul for. I'm glad to report that Ann Darrow realizes she needs to still be a good person! [Laughs.]
I don't have any concept of what the stage production will look like, and how it will take audiences from Skull Island to the top of the Empire State Building.
I don't want to say much because you have to see it to believe it. But they are sparing no expense. They really want you to feel like you're going on the journey with us. It's the biggest thing I've ever been a part of. When I do scenes with Kong, and he's literally standing over me, I'm like, "This is so much bigger than me." Like physically so much better than me, and it's so humbling and exciting.
As a fan of the story, I think it's very important that the audience falls in love with Kong, and that you fall in love with Kong. How are you developing chemistry with that big ape? You're not going out on dinner dates!
No, I wish! But it's funny—the actor who is the voice of Kong, Curt James, lives in the same building as me. So, we're actually bonding. But Kong is not an inanimate object—he's a fully realized animal with an insane range of emotions. I'll rehearse with the actor doing his voice in a rehearsal studio, and then move into the theater and, even though I'm staring at something that is 20 feet taller than me, I can still feel the same intimate bond we made in the rehearsal studio. And it's kind of heartbreaking because he looks so real. He doesn't seem like a puppet to me—he seems like another breathing figure on stage, who has a story to tell. It brings me to tears.
I don't think people realize how emotional the story is. It's a heartbreaker.
Yes, it's past the adventure story. It's a story of love between people that can't have a conventional sense of friendship—and a love story without romanticism. It's about respect for another individual, and what it means to form a relationship with someone who is completely different from you. When people come to see King Kong, they're going to expect a big spectacle. And they'll get that for sure, but they're also going to get an intimate, heartbreaking story. I think it's beautiful.

Photos: Caitlin McNaney | Hair: Reece Brown-Willis | Makeup: Emily Wright | Styling: Carlton Jones
"King Kong" begins previews on October 5 and opens on November 8 at the Broadway Theatre.