As the stories of transgender life have stepped out of the shadows in recent years, the formidable talents of Alexandra Billings have demanded a brighter spotlight. As the 56-year-old favorite from TV's Transparent wraps up her Broadway debut run in The Nap on November 11, we sat down with her to learn about the dark childhood lows (multiple suicide attempts, struggles with drugs and alcohol) and fabulous highs (show people friends! drag trophies!!) that made her the inspiring star standing before you today.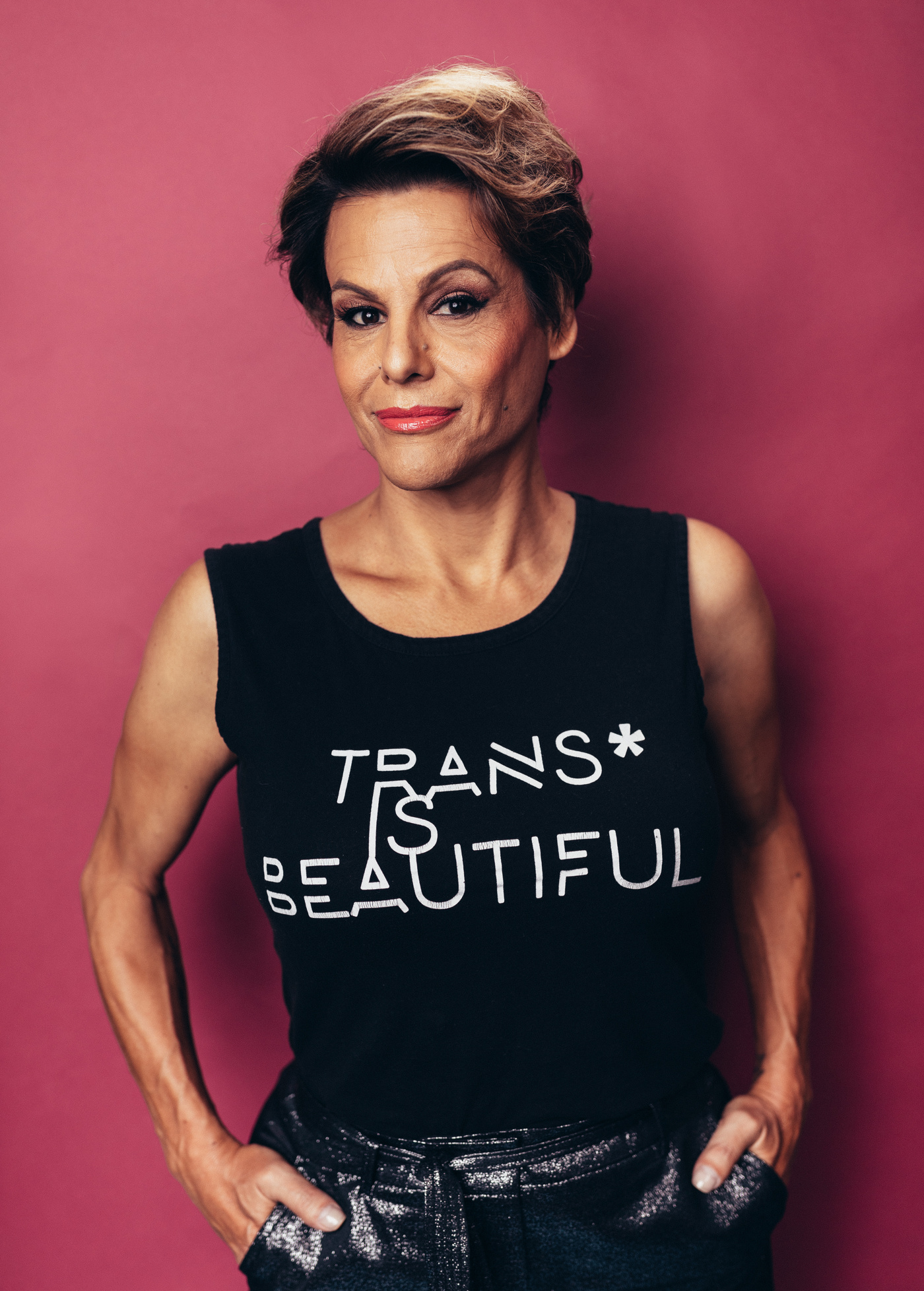 A Superhero Friend
Billings credits Transparent co-star Judith Light with her big Broadway break. After Manhattan Theater Club got their hands on Richard Bean's comedy, they knew they needed a transgender actress to play the trans character of Waxy Bush (cisgender West End musical theater star Louise Gold originated the part in the U.K.). "They said, 'Where are we going to find a middle-aged, transgender actress who can do comedy?'" Billings shares. "Judith happened to catch wind of this conversation and said, 'I know somebody.'" Laughing at the idea that the Tony-winning actress is a silent force behind all theatrical dealings, she adds, "She's everywhere! She's like the Masked Avenger, flying around from Broadway show to Broadway show…'How can I help?'"
Musicals & Martinis
A California kid, Billings was exposed to show people early on. Father Robert Billings was a music teacher at Harbor College in Los Angeles, as well as musical director for the Los Angeles Civic Light Opera, the popular home for musicals in its heyday. "Ever since I can remember, I've been around musical theater and queer people," she says, confirming a boasted-about talent at mixing martinis at cast parties as a kid. "In fact, I sort of feel like I was raised by a lot of musical theater queens. LGBTQ people were not the people that scared me—it was the heteronormative people. I didn't understand them because they didn't bust out into show tunes every five minutes!"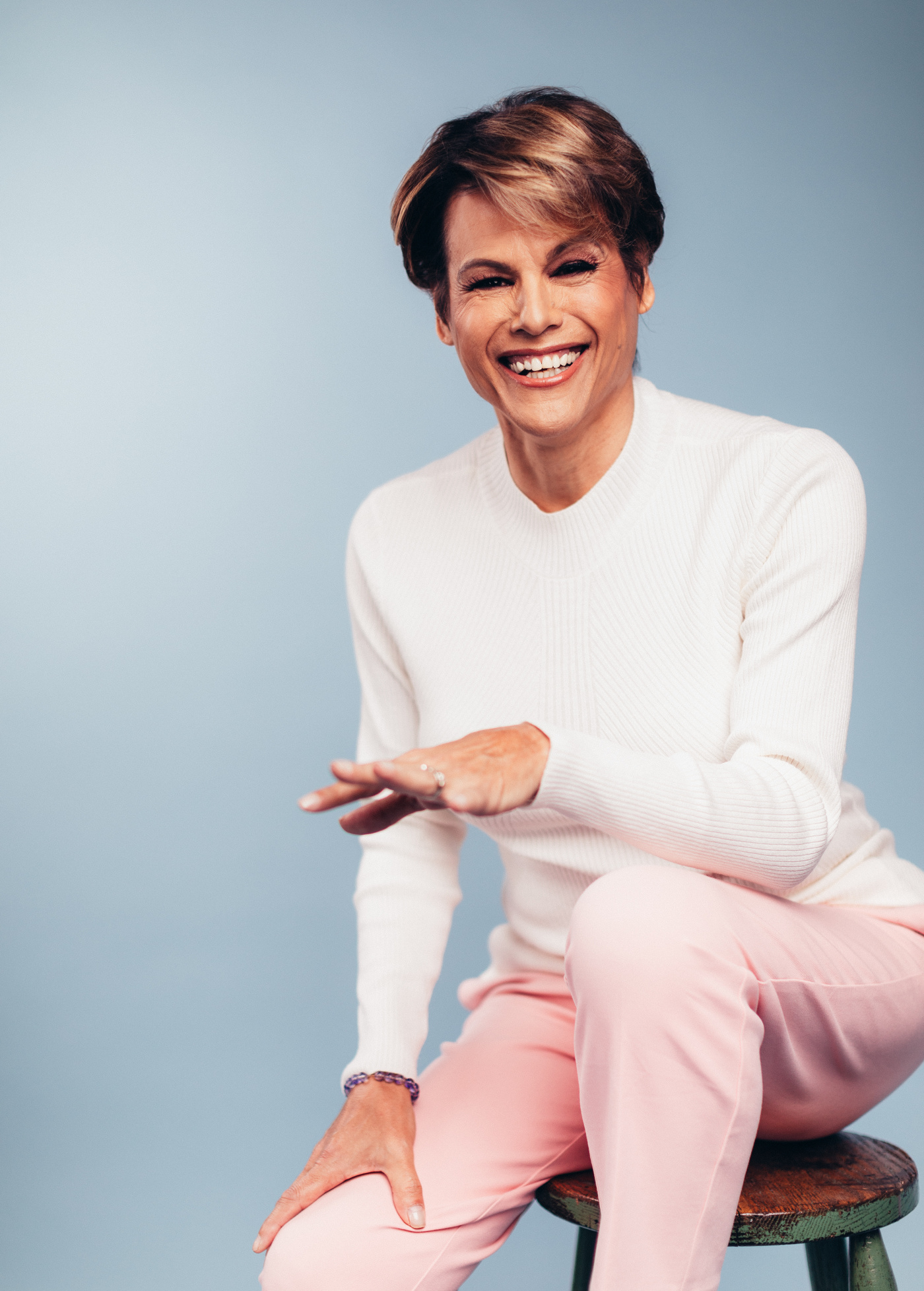 Talk Show Save
When her parents split, Billings moved to the Chicago suburb of Schaumburg, IL, where she struggled as a teen. "I really didn't identify as anything," she says. "I knew that I wasn't a gay man because I knew I wasn't male. I really thought I was losing my mind, and I was doing what I assumed were shameful things—dressing up in private. I thought I was just too much trouble for my family, so suicide was the best option for everyone." Billings says she survived multiple suicide attempts, and was rescued by an episode of The Phil Donahue Show. "I was about 16 years old and I was sitting on the edge of my bed with a handful of pills. And the TV was on and Phil Donohue had on these three guests. And they were beautiful, sparkly and shiny… Funny and smart and gregarious and filled with joy. And I said out loud, "Oh, there I am." Chilli Pepper, Sheri Payne and Leslie Reginae were trans performers at The Baton Show Lounge, an iconic drag club in Chicago. Billings wound up working with all three years later under the stage name of Shante.
Drag Trophies and Diva Turns
Shante became a mainstay on the Chicago drag scene—and elsewhere. "I loved working at The Baton," she says. "I worked a place called Club Victoria, which is now a Gap. And I worked at La Cage on Oak Street. And I entered a lot of drag pageants. I won Miss Illinois, Miss New York, Miss Wisconsin, Miss… Poughkeepsie. I don't know—there were so many. But the big kahuna was Miss Continental, and I never won that. I got first runner-up three times in a row, and I was like, "I need to be done. I need to go." Billings found herself on the legit stage when Chilli Pepper handed her the script to Charles Busch's satire Vampire Lesbians of Sodom—"I got the role and I never went back." Chicago diva turns in iconic parts like Mama Rose in Gypsy, Margo Channing in Applause and Cruella DeVille in 101 Dalmations followed, as well as countless solo shows and cabaret performances around the country.
Stepping Out
Although her talents grew, opportunities for Billings in Hollywood were limited until Jill Soloway cast her as Davina, multi-dimensional trans friend of Jeffrey Tambor's Maura Pfeifferman on the Amazon series Transparent. As her platform has grown, so has her popularity and her confidence as an outspoken leader of the trans community. But even in a political climate that threatens LGBTQ rights, Billings sees a positive. "The great gift of Donald Trump is that he's allowed us a louder voice and a bigger platform," she says. "Every time they say, 'Look at these people, aren't they terrible?', it shines a light on us and allows us to be heard. We're not in a perfect time right now, but I do think we're in the center of a revolution that's going to explode, internally and outwardly, into a whole new language. That's the great gift of what's happening in our country."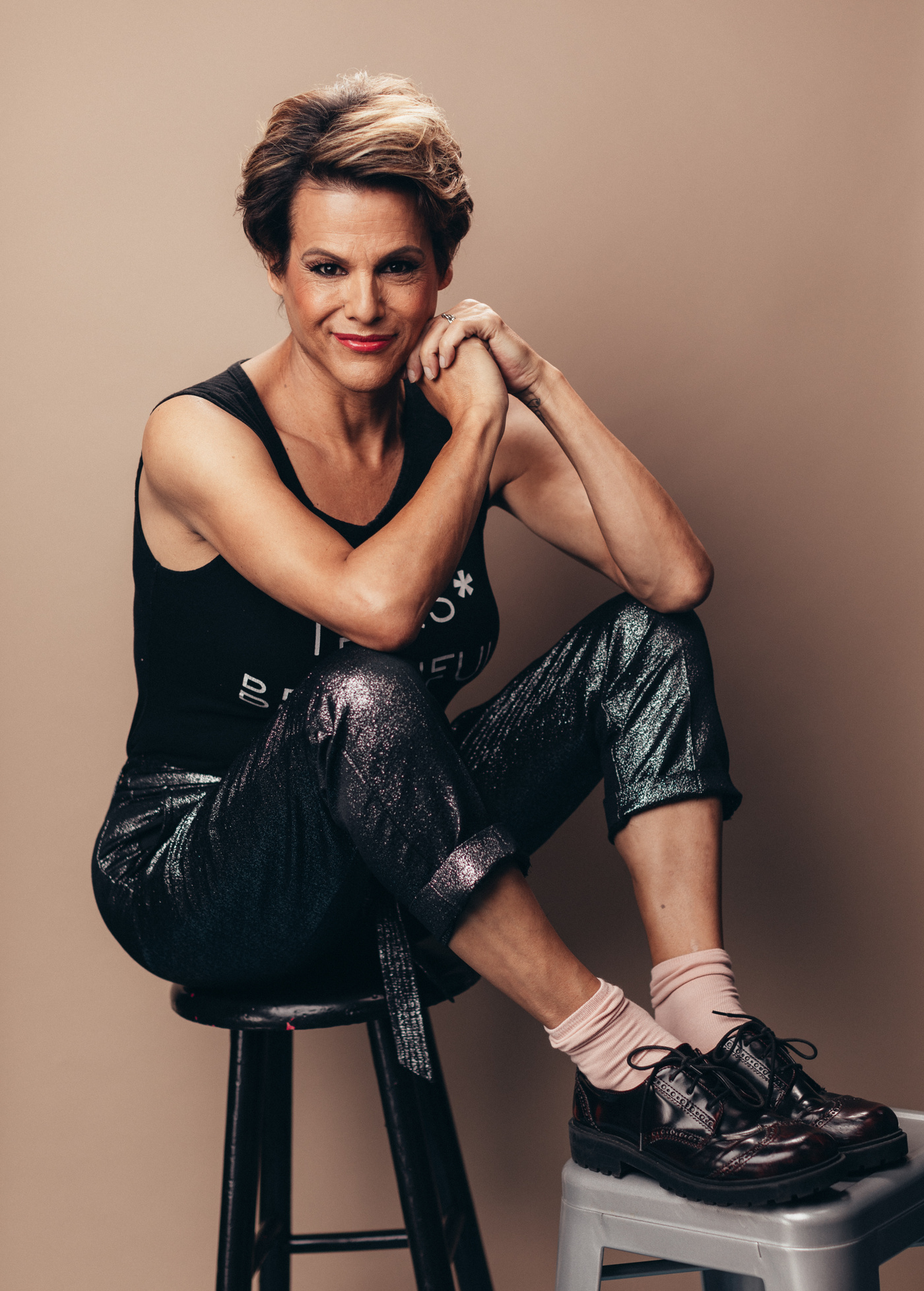 The Miracle of Broadway
Making her Broadway debut in The Nap has been nothing short of a miracle for Billings. In the early '90s, she was in a doctor's office when she was diagnosed with AIDS. Her doctor told her to "max out your credit cards, because you probably won't be around the pay the bill." But Billings survived, thanks to the miracle of AIDS drugs, and an amazing support group, led by wife Chrisanne Blankenship, whom she first met in high school. "At that time, miracles for me were about getting up in the morning, seeing friends get better and getting through the day without drugs or alcohol. These were the miracles in my life. Broadway didn't exist for me. Now it's more than a miracle. It's extraordinary."