Ben Crawford (Photo by Caitlin McNaney for Broadway.com)
A devilishly handsome leading man with a killer voice, Ben Crawford has primarily shone on Broadway over the last decade in comedic roles—most notably charming audiences under a pile of prosthetics as Shrek and primping as Veruca Salt's ridiculous Russian father in Charlie and the Chocolate Factory. Now the notably nice-guy actor is exploring his dark side, and reaching new heights, as the 16th star to play the title role in The Phantom of the Opera. Here are some highlights from Crawford's appearance on Broadway's new series Front Row.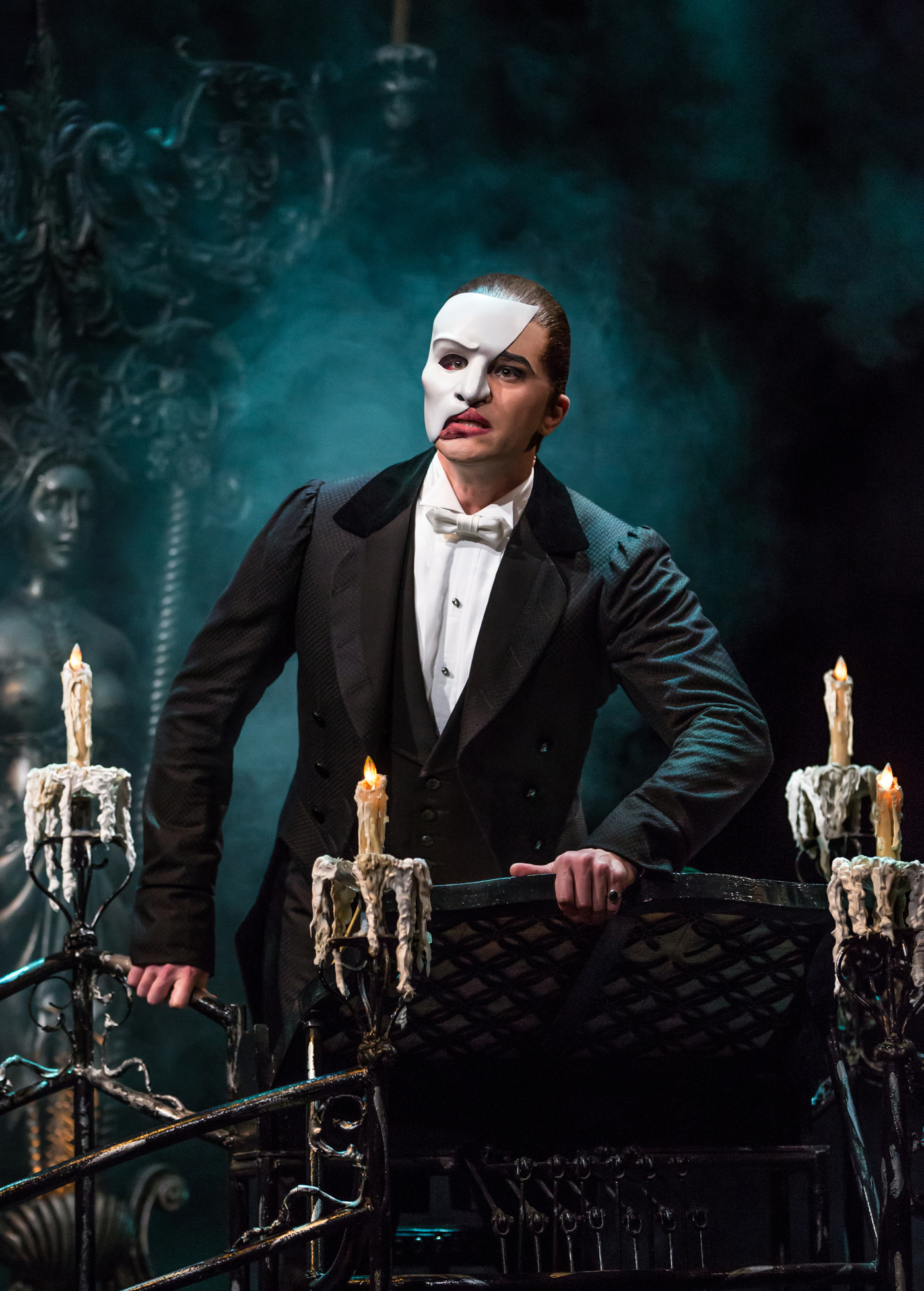 On the Phantom Workout Plan
People say to me at the stage door, "You must be tired." And I'm like, "Yes, I am. Thank you for noticing!" It's funny because when you calculate the time onstage, it's only about twenty minutes or so. But you are on in those twenty minutes. There's no chillin', no hanging out. You've turned the energy meter to eleven. I call it my CrossFit every night.
On Making the Phantom His Own
It's a really cool opportunity to be able to take the audience on this character's journey. There are certain points that the character obviously has to hit, but the way you get to those points is all up to the person playing it. And it's fun to have people come to the show and see things in the character they've never seen before. So that artistic fulfillment is definitely there.
On Keeping Knives from the Phantom
He can turn on a dime. He's lived alone his whole life so he doesn't pick up on social cues. I think he would be a very dangerous guest at a dinner party. He would have the manners and he would obviously come very appropriately dressed, but you just never know. God forbid the food isn't good. Like an undercooked steak? Or an overcooked steak? I think that would be it. And thank about it—at a dinner party, there's knives, you know? [Laughs.] That's the job of [playing] the Phantom—to kind of keep him on the edge.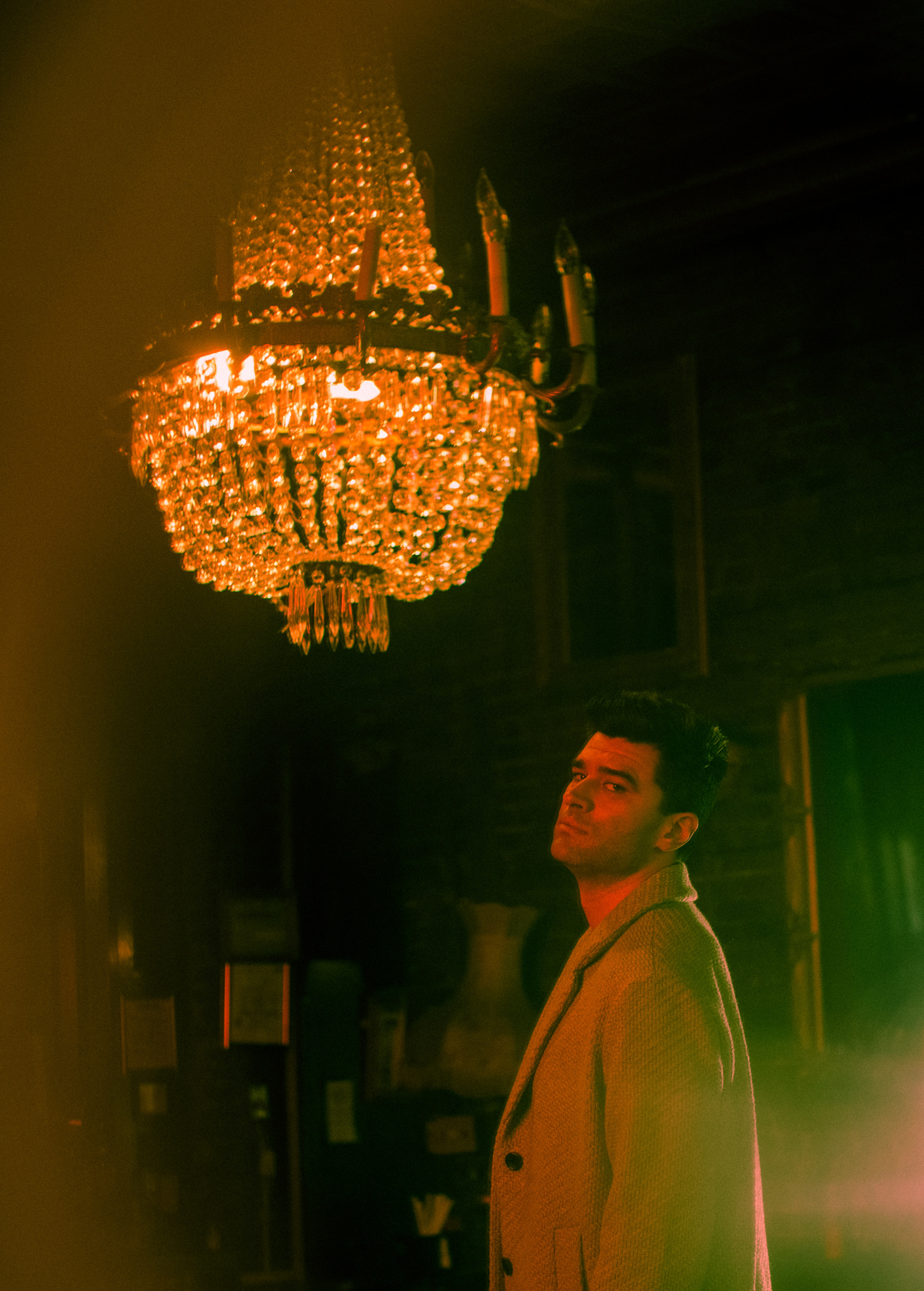 On Finding His Dark Side
I suppose there has to be [a dark side to me] to play this part. You know, sometimes this business can do things to you. And I think what I've learned in my career is obviously professionalism and niceness go millions of miles, but there are times where you might have to show your teeth in a sense. So I guess that would be my dark side that we use in the show.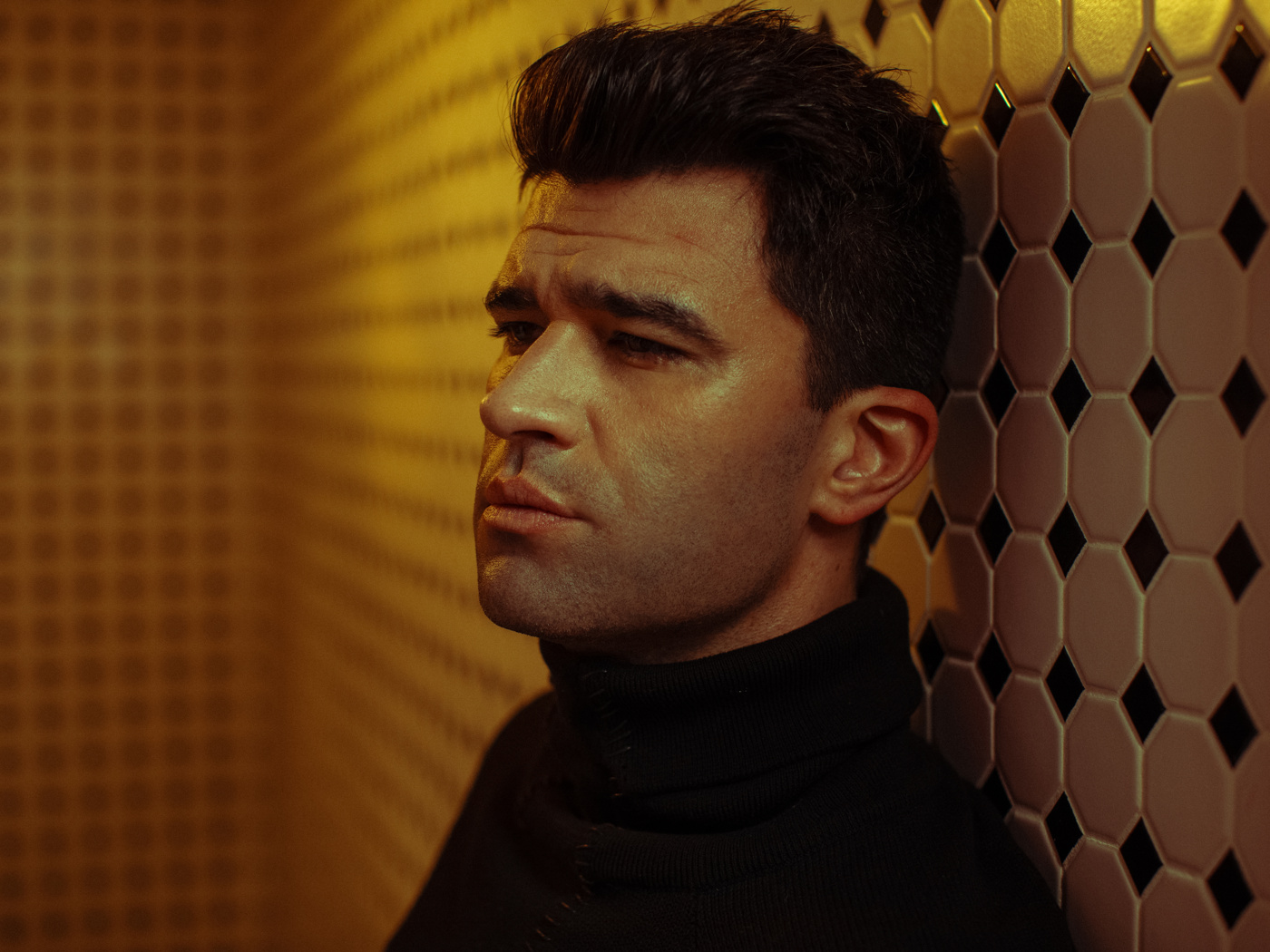 On the Sexiness of the Phantom
It's very sexual. I don't know if I've ever played a character so infused with sex. It's not really charm, but a primal feeling he has. I don't know if he ultimately would know what to do with it, but there is a lot of sexual tension that kind of oozes from him.
On Freaking Out His Baby Daughter
She's seen me with the mask on. They came between shows one day. I put the mask on and she started to shake. I took it off. And she was OK. Then I put the Red Death—the skull mask—on and she loved that! She loved the skull. So, OK, maybe now she realizes Daddy is putting on a mask so I put the Phantom mask back on. And she [shakes] again. Like, is it cold in here all of the sudden? No, she's shivering with fright, Ben!
On Being the Friggin' Phantom
Everyone knows the Phantom. I think it was Norm Lewis who said—you know, he's gotten awards, he's had major accomplishments in his life, but whenever he says, "You know, I played the Phantom…" Oh! The Phantom! People know what that is. And so to don that mask is such an honor in a lot of ways.
---
Watch Broadway.com's Front Row segment on Crawford

Photos by Caitlin McNaney for Broadway.com | Styling: Carlton Jones | Grooming: Morgan Blaul | Video Directed by Mark Hayes | Produced by Paul Wontorek | Location: Auction House