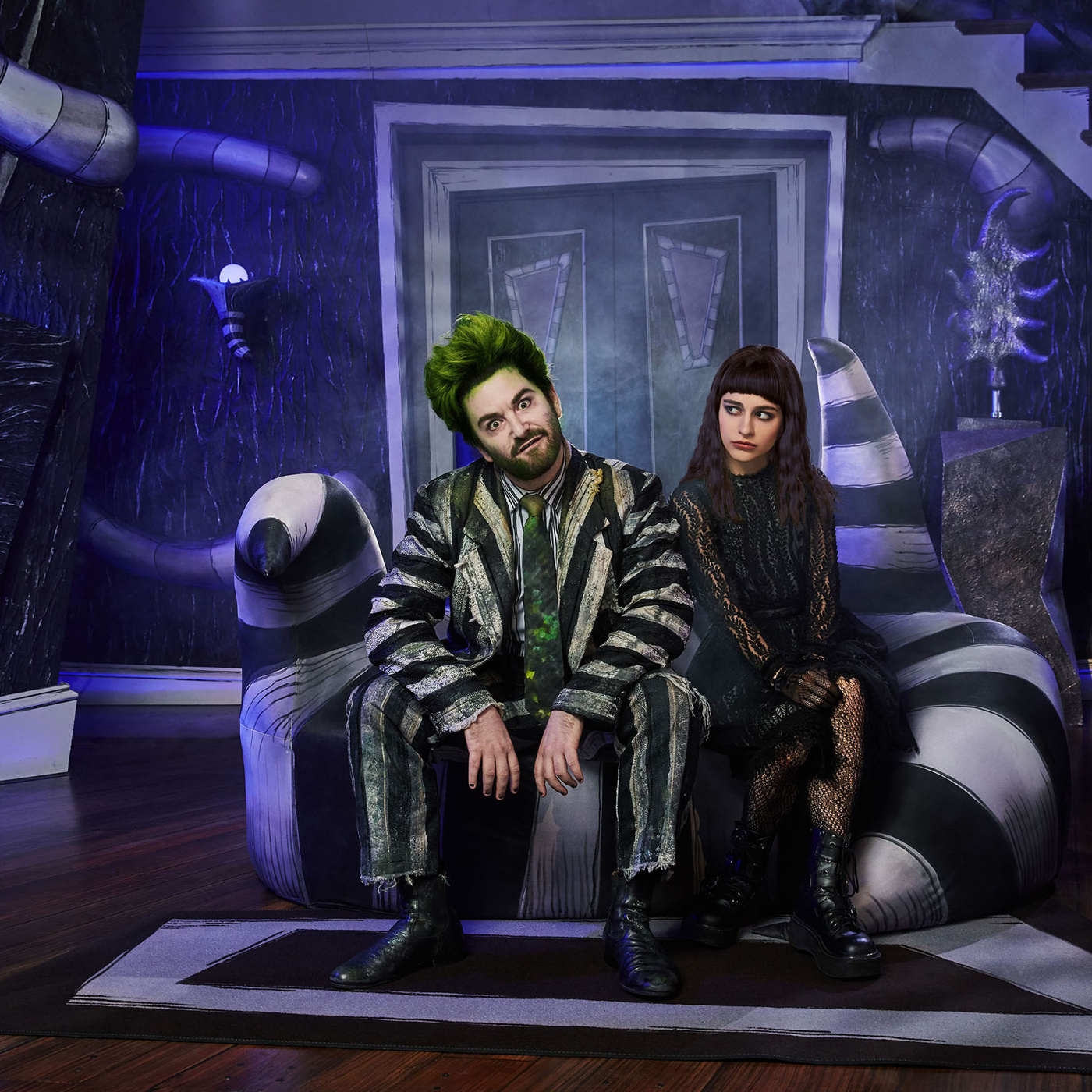 Hey folks! Two-time Tony nominee Alex Brightman is landing belly laughs as the delightfully creepy titular character in Beeteljuice at the Winter Garden Theatre. Brightman recently took a break from "the whole being dead thing" to nom on some of his favorite seafood eats at The Mermaid Inn, his "favorite place in New York City, maybe the country," with Susan Blackwell on the season premiere of Side By Side. Get ready for saaangin', quite the fart horror story and an epic prank call to one of his Co-Op co-stars.
Here are some must-see highlights:
Brightman is known around the Broadway boards as a good guy, but he did have one special diva request growing up: "I want you all to call me Brandon."
His method for recovering from letting out an undeniably loud, disgusting fart? Pretend to pass out to earn sympathy.
He can create Pentatonix-style back-up vocals to any song.
You haveto see him prank call one of his Co-Op co-stars.
All in all, we are (still) obsessed with Alex Brightman.
Catch him in Beetlejuice at the Winter Garden Theatre, and watch the full episode below!