Jonathan Pryce
(Photos by Emilio Madrid and Joan Marcus; Graphic by Ryan Casey for Broadway.com)
Jonathan Pryce was just nominated for his first Academy Award for playing Pope Francis in Netflix's The Two Popes (Twitter must be satisfied), but the veteran British stage actor has already won two Tonys. To celebrate their Oscar nominations, this week, Broadway.com is taking a look at the stage careers of a few of this year's nominees, including Cynthia Erivo, Adam Driver, Scarlett Johansson, Al Pacino and Antonio Banderas. Some started off in theater, others were film stars first, and a few regularly travel between stage and screen. For more on this year's theater-friendly Oscar nominees, look here.
Below are Pryce's five Broadway credits, spanning 40 years of his career.
Comedians (1976)
Jonathan Pryce made his Broadway debut at the age of 29 in Trevor Griffiths' Comedians. The play, which followed an evening with a working class group of amateur comics in Manchester, starred Pryce as the retired comedian coaching the young actors. Critics raved about Pryce's American debut. The New York Times' Warren Hoge proclaimed that "he is so intense that he stalks an audience into submission. He is Broadway's newest star." Broadway agreed. Tony voters awarding Pryce his first Tony Award for Best Featured Actor in a Play that year.
Accidental Death of an Anarchist (1984)
Accidental Death of an Anarchist was Pryce's next appearance on Broadway. The comedic farce was written by Dario Fo, an Italian leftist playwright whose political ban on entering the United States had to be lifted by the U.S. State Department. The play had Pryce starring opposite Patti LuPone (you may have heard of her), in a social satire that saw Pryce doing an imitation of President Ronald Reagan. Sadly, audiences weren't impressed and the play closed after only 20 performances.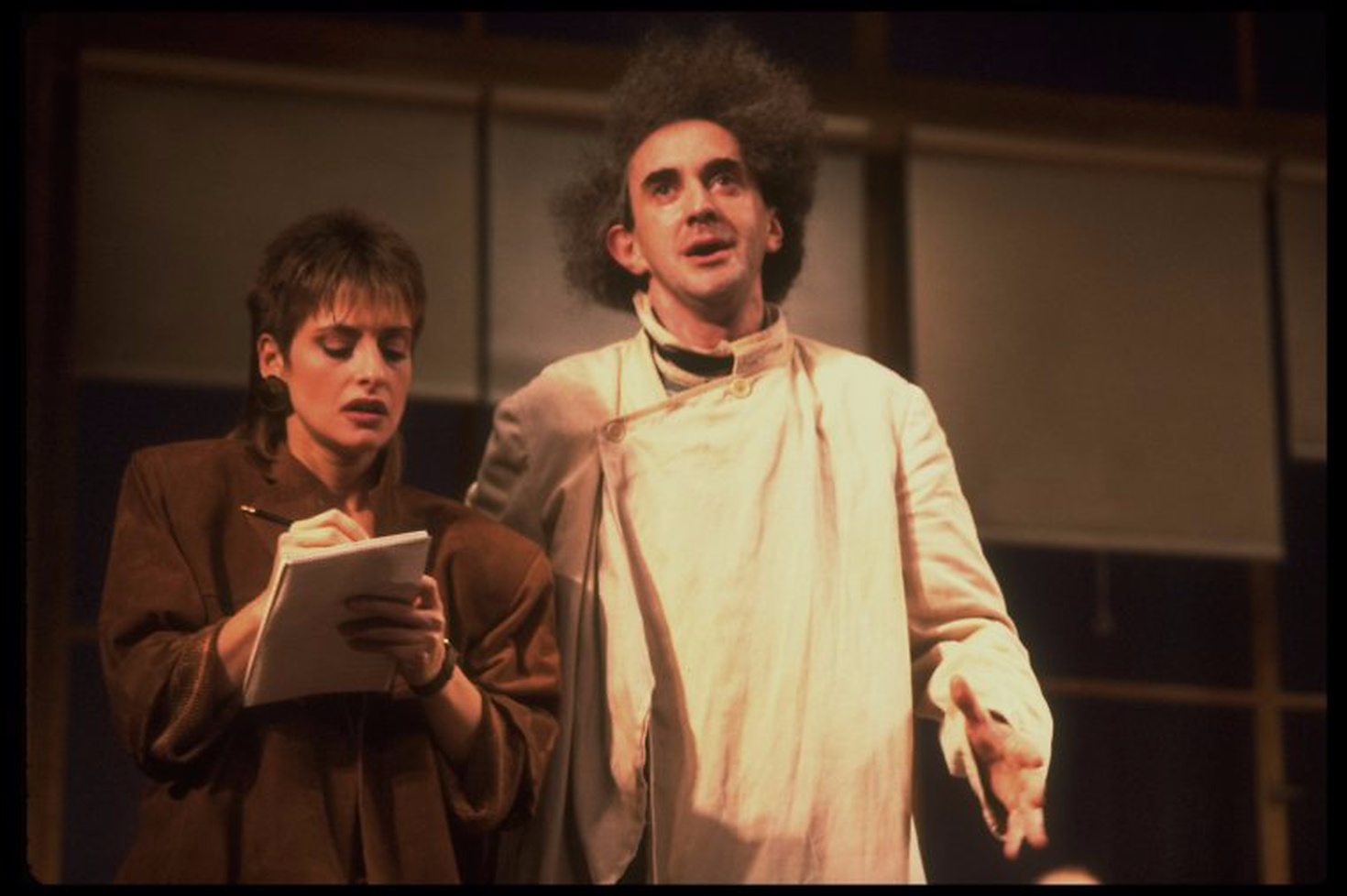 Miss Saigon (1991)
If Anarchist had confirmed Pryce's willingness to take risks on stage, his turn as the Engineer in the original Broadway production of Alain Boublil and Claude-Michel Schönberg's Miss Saigon presented another mountain for the Welsh actor to climb. Miss Saigon was his first ever musical. Pryce played a pimp who owns the Vietnamese nightclub where American GI Chris falls in love with prostitute Kim, played by Lea Salonga in the original production. "It made me love musicals," Pryce told Broadway.com in 2006. "There's a great release that comes through singing." That year, Pryce won a Tony Award for Best Actor, adding to the history of one of Broadway's most loved and controversial musicals.
The Height of the Storm (2019)
After Pryce stepped in to replace John Lithgow as Lawrence Jamieson in Dirty Rotten Scoundrels in 2006, he didn't come back to the Great White Way until 2019. That's when he starred opposite Eileen Atkins in Florian Zeller's The Height of the Storm. Pryce played Andre, "the greatest writer of his generation" who, in the existential and mind-bending landscape of Zeller's work, oscillates between life, death and memory. "It's very intense but it's also a very satisfying, fulfilling thing to do," Pryce told Broadway.com. Those words could also be used to describe Pryce's career.