Kingsley Leggs
(Photos by Emilio Madrid for Broadway.com)
Kingsley Leggs may not be on stage for Little Shop of Horrors, but his presence is felt the entire time. That's because the actor is the voice of Audrey II, the sentient plant who convinces flower shop worker Seymour to feed him human flesh, in the revival currently running off-Broadway at the Westside Theatre. "I love creating just with my voice, with the assistance of these brilliant puppeteers." he told Ryan Lee Gilbert in a #LiveAtFive interview.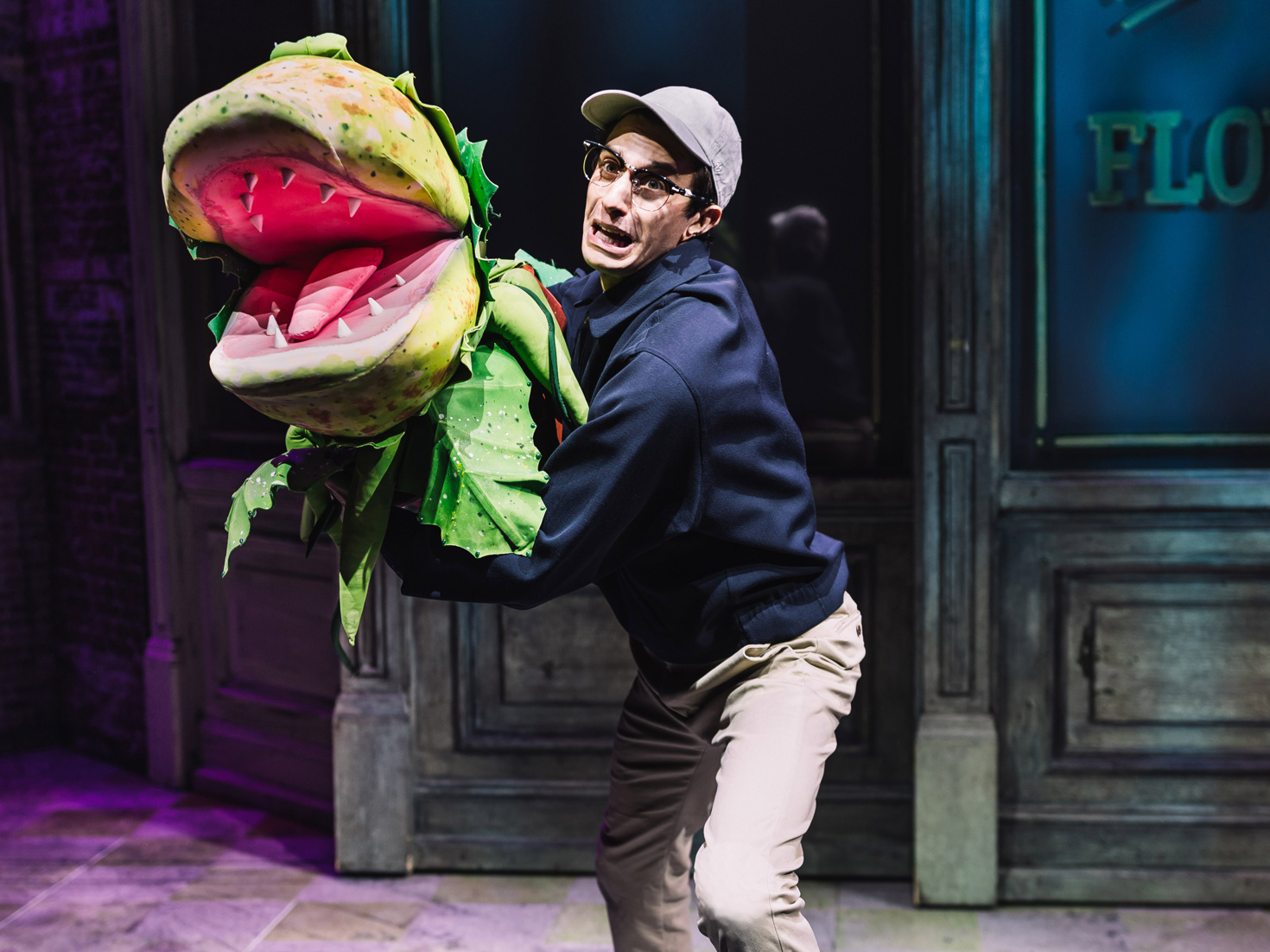 During Little Shop of Horrors, Leggs is backstage by himself voicing Audrey II while the puppeteers on stage bring the plant to life. So every night, Leggs gets to simultaneously act through his voice, but also watch what his costars are doing on stage. "To create this character and give him a life and an existence just through my voice, that's been challenging and fun," he explains. "I also love the fact that I also kinda get to see the show from a bird's eye view while I'm doing it. So, it's like having the best of both worlds. To kind of be in it, but be apart from it to enjoy it."
Leggs made his Broadway debut in the 2005 production of The Color Purple and also appeared in Sister Act and Pretty Woman: The Musical. Leggs is a big fan of composer Alan Menken, who co-created Sister Act and Little Shop of Horrors. He fell in love with Little Shop because of the music, saying, "The score is perfect. It really is. You never get tired of hearing these songs."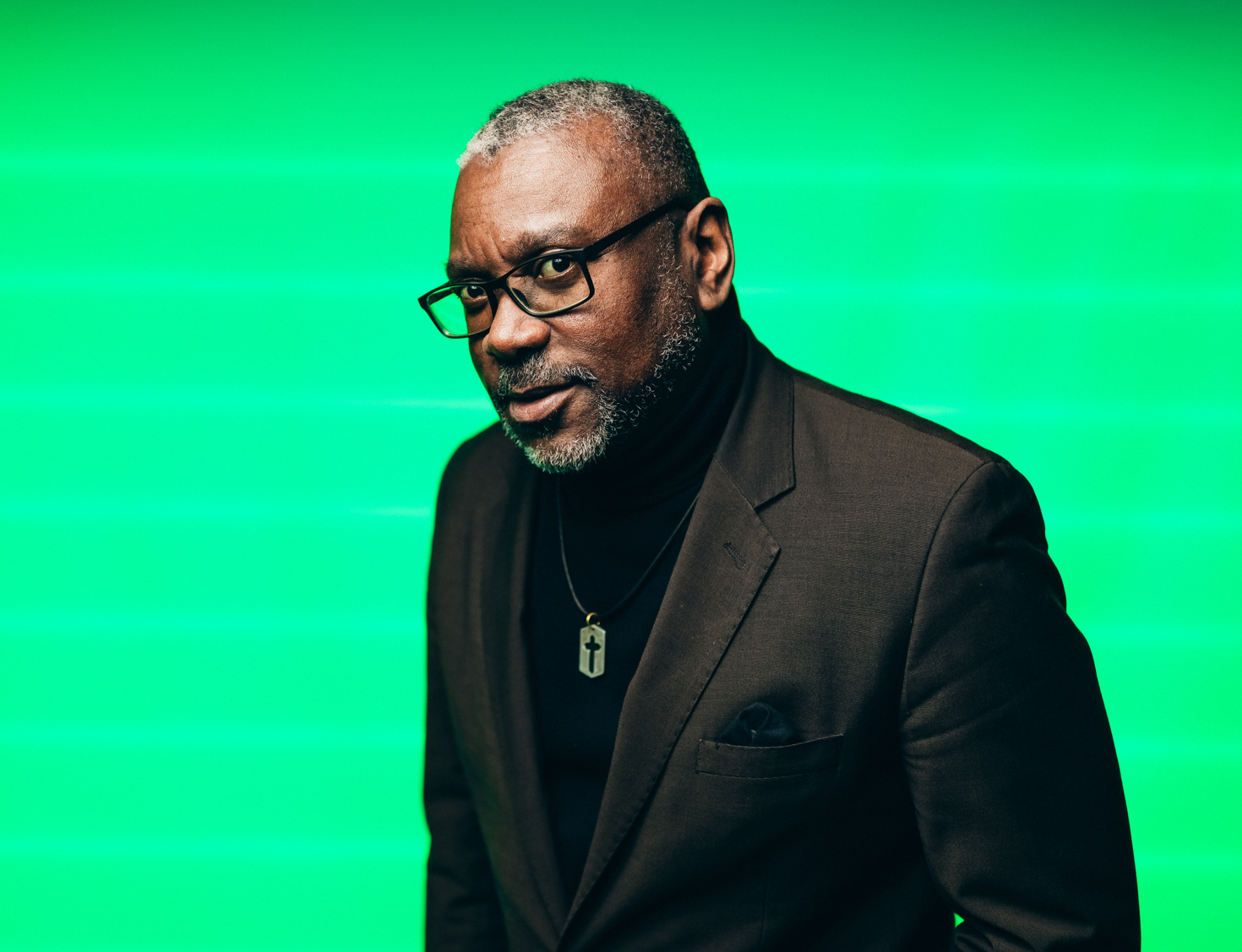 That's why he's auditioned for Little Shop multiple times. "I always wanted to be a part of it," he says. "I auditioned for a few productions early in my life and career that I did not get cast in. They were just preparation. That's how I looked at it. It was all preparation for now."
In Little Shop, Seymour (currently played by Jonathan Groff and soon by Gideon Glick) originally treats Audrey II as a kind of pet. So it's perhaps no surprise that Leggs was inspired by his dog when creating the voice of the plant. "I have a year old puppy," Leggs says. "His name is Obie, and he is quite a character. So I must say that there's a lot of Obie in Audrey II."
Watch Kingsley Leggs give advice for young actors and explain how Carousel inspired him to do musicals on #LiveAtFive.