Pearl Sun
(Photos by Emilio Madrid for Broadway.com)
Pearl Sun knows something about living on the edge. Since 2017, she's been the standby in Come From Away on Broadway where she memorized the stage blocking and lines for five characters, but never knew if or when she would have to go on stage. But recently, she got a promotion from standby to first class; she was asked to take over the role of Janice Mosher, the Gander journalist who stumbles onto the story of a lifetime when 38 planes unexpectedly land in the Newfoundland town during 9/11. "It's been a journey," Sun told Broadway.com's Beth Stevens on #LiveAtFive.
Sun is taking over for Emily Walton for three months, while Walton is doing the off-Broadway musical Darling Grenadine. And Sun is finding it freeing to only have to focus on one character every night. "[Janice] is such a great character to play," she said. "She cares so much and she has so much integrity. And she's so wide-eyed and excited for everything that's coming, and tries really hard, and misses the mark at times, but then reaches her goals by the end."
The actor has been performing since high school. Sun grew up in Los Angeles, the daughter of amateur Chinese opera singers, and one of her most memorable theatrical memories was performing in an unauthorized adaptation of Cats called Judgment on Jellicle Street. "My high school drama teacher—she did not get the rights to Cats, so she decided to rewrite it. She called it Judgment on Jellicle Street," Sun said. "I played the prosecutor cat who sang 'Macavity.'"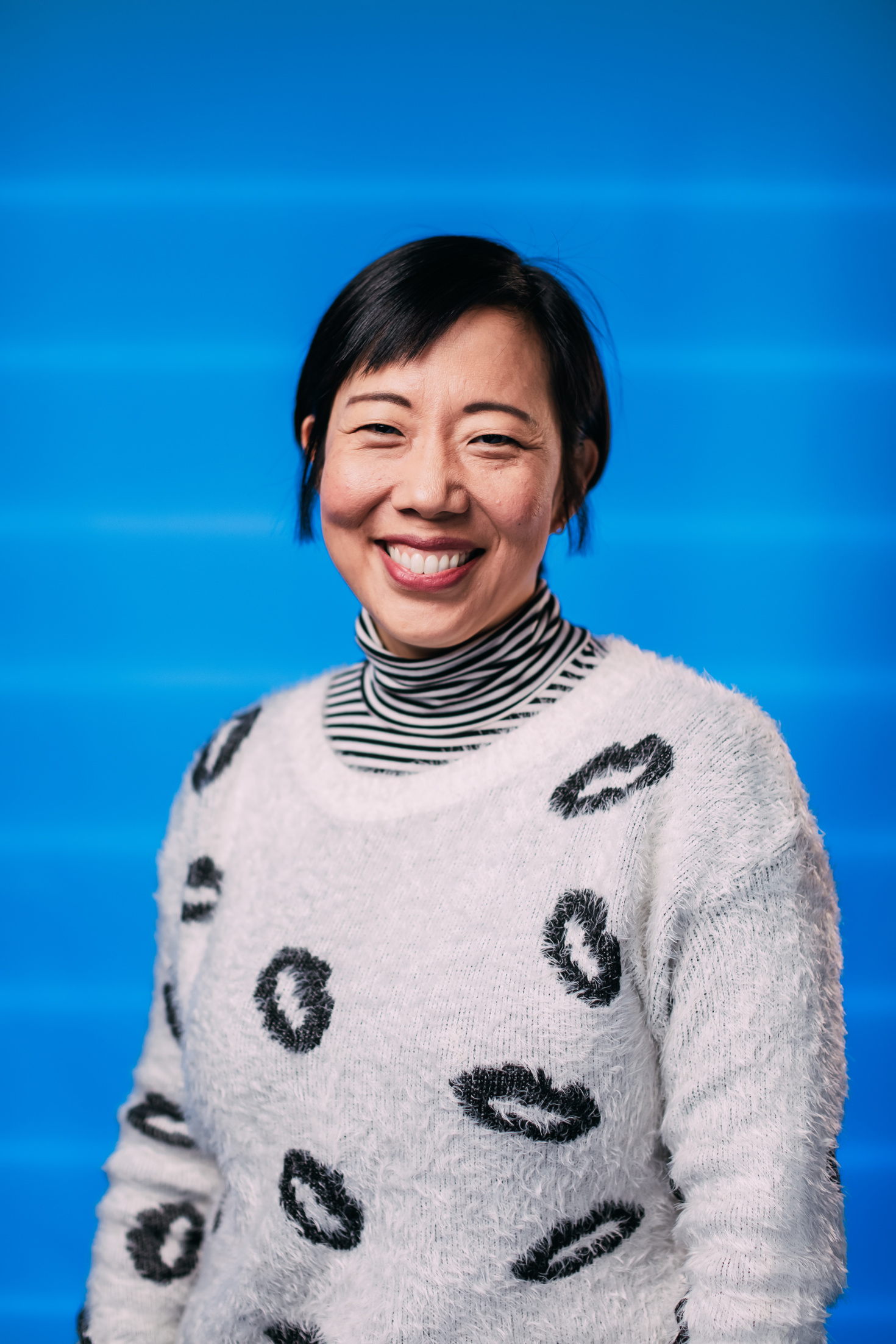 Sun made her Broadway debut in the 2006 production of How the Grinch Stole Christmas and was then understudied LaChanze in If/Then on Broadway and Alice Ripley in the Next to Normal tour. The actor says that many people assume understudies and standbys are the same thing, but they're not. "An understudy usually is someone who has a role on stage every night, eight shows a week in the ensemble, and then covers another role," explained Sun. Whereas a standby may not go on stage at all during a performance, but they're always hanging around backstage, just in case. "They read the paper, they might knit a little, they might learn another language, watch some TV." But they're at the theater the entire time, "just in case an emergency happens."
Her most memorable theatrical emergency? It was during a Seattle performance on the Next to Normal tour. Ripley had a cold going into the show, and could not finish her performance that night. Sun had to quickly get in costume as the main character Diana for act two, after she gets electroshock therapy for her bipolar disorder. "So, you know, you get a little electroshock therapy, you're Caucasian and blonde, and then you walk out Asian and, you know, and raven-haired," Sun joked.
According to Sun, the audiences accommodated the change with open arms and flooded the theater with positive emails and phone calls. "Audiences love when things go down," she remarked with a chuckle. "When turn tables don't work. When people forget their lines, they love that kind of stuff. They feel like they're a part of something."
Watch Sun's #LiveAtFive interview below, where she also discusses Come From Away's "chairography."