Andrew Barth Feldman
(Photos: Caitlin McNaney and Nathan Johnson; Graphic by Ryan Casey for Broadway.com)
In the corporate world, employees leaving a job are often asked to sit through an exit interview with HR about their time at the company. That concept doesn't exist for Broadway performers, but we love checking in with stars as they finish up a successful run. Andrew Barth Feldman made his Broadway debut in the title role of the Tony-winning musical Dear Evan Hansen a year ago, and now the young star is hanging up his polo shirt and arm cast. The former Broadway.com vlogger, who took top honors at the 2018 Jimmy Awards, is excited for his next chapter—Harvard! Before his final bow at the Music Box Theatre, we asked Feldman to tell us the highlight of his time in the Broadway smash.
How did you feel when you first got this job?
It was surreal in every sense of the word. I pinched myself every day. I think the scariest thing was that I had to keep it a secret for so long; I lied to so many people. It was practice.
How do you feel now that you're leaving?
It's still surreal and I'm still pinching myself. I'm equal parts excited to eat pizza again and sad to be saying goodbye to Evan. Probably actually definitely a lot more sad to be saying goodbye to Evan. He has changed me in so many ways.
What are three words you would use to describe your experience?
Transformative, educational, and a gift.
What was the easiest thing about this job?
Getting along with everyone backstage. We all just clicked, even when new people came in. I think I've always wanted people who would say "yes" to my dumb ideas with no question, and I found that in this company.
What was the hardest thing?
Pretty much everything else. It would change weekly, even daily; some days it would be the crying, some days it would be the tics, some days it would be presence, and then some days it would be dealing with school and the internet and stuff outside the show. This was probably the hardest thing I've ever had to do, and I feel comfortable saying that it's the hardest thing that I'll ever have to do, but it was more gratifying than anything I'll ever do.
What was the highlight of your time at this job?
In all honesty, the job was the highlight of my job. Sharing the story every night with new people who usually had never seen the show before was an experience I will never forget. The theater is electric every single night with laughs and gasps and tears. The energy we get from the audience is so special.
What skills do you think are required for future job applicants?
You're going to have to take care of yourself SO HARD. You're not really going to be a person for a while, your diet is going to be very restrictive, you aren't going to be able to go out or even really talk. But as long as you find your connection to Evan and care deeply about the story, you will come out of it so much better than before.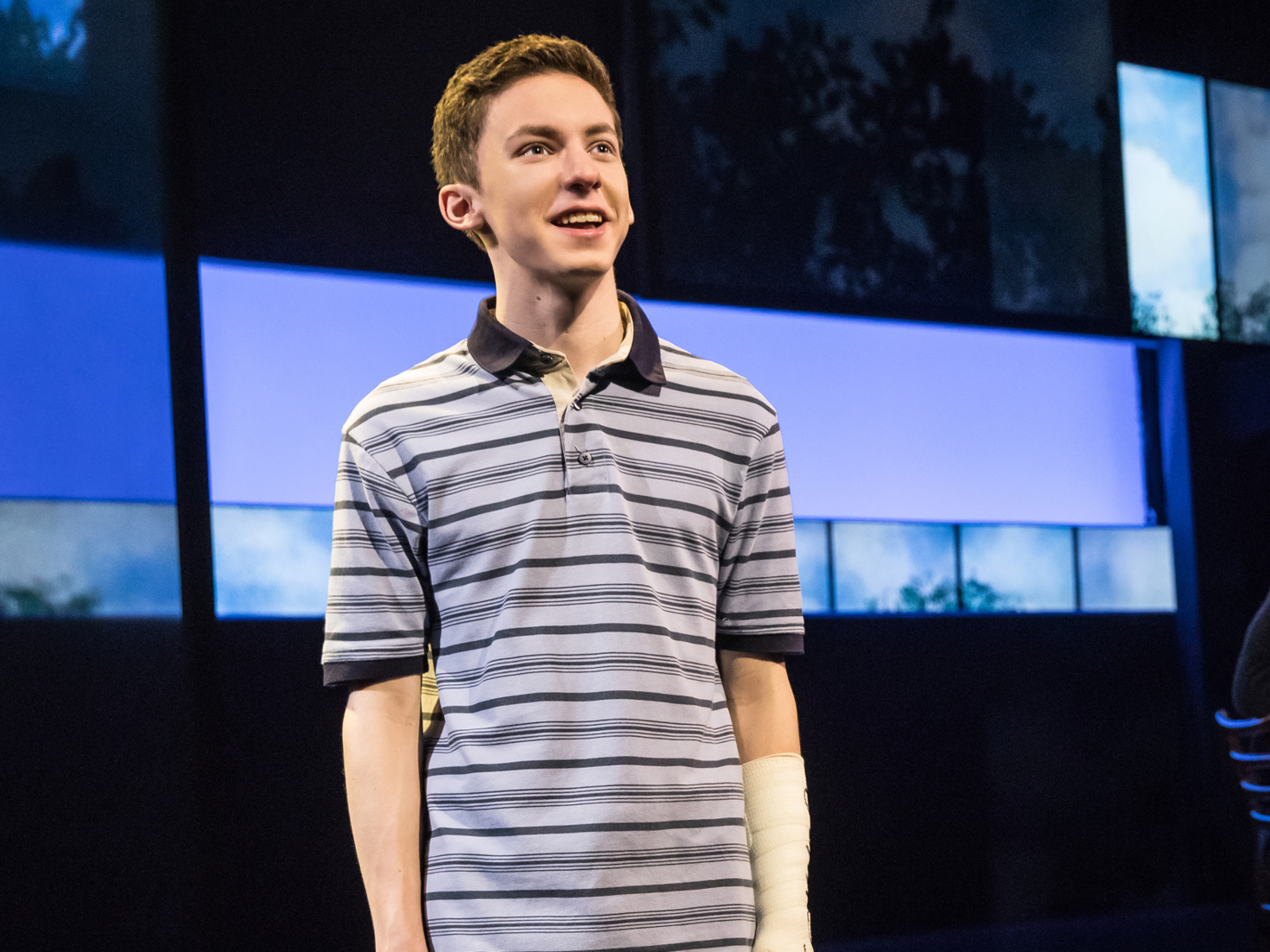 What advice would you give to future employees in your job position?
The amount that I've grown as a performer is staggering compared to where I started this year, and that is entirely thanks to [director] Michael Greif, our incredible music team and our unbelievable cast. I've learned so much from every one of those people, and I really learned on the job. Lisa Brescia [who plays Feldman's mom Heidi in the show] and I used to talk a lot about that; it's like I've been in the best theater conservatory in the world.
How do you think you've grown?
I've grown as a person in getting to meet all of the amazing fans and share Evan with them. I've always thought of myself as an empathetic person, but this has sort of brought that to new levels. And then I'm a teenager so I've also grown, like, in height.
Why are you leaving?
We all sort of agreed that a year is the maximum amount of time a person should do this role on Broadway, and it's as long as anyone has done it on Broadway. I think after a year of not really being a human being, it's time to be a human being again. But I'm planning three shows this year with my company, Zneefrock Productions, and I'm going off to Harvard in the fall! I'm having new adventures that I just can't wait for.
What will you miss the most?
I think all of it? I think the thing that I'll miss more than anything else, though, is Evan. I've become so close to him. At the beginning, I really tried to think of him as myself and merge the two of us, but now I sort of think of him as my best friend. I know him so well and I'm going to miss spending every night with him.