"Six" stars Adrianna Hicks, Brittney Mack, Andrea Macasaet, Anna Uzele, Samantha Pauly and Abby Mueller
(Photos by Emilio Madrid for Broadway.com)
The Six queens greeted their subjects on January 28 at the Queensyard restaurant. The cast and creators of Six answered questions for the press and posed for photos. The new musical is a look at the six ex-wives of King Henry VIII, reinterpreted as contemporary pop divas. As actor Samantha Pauly told Broadway.com in an interview: "It's like a big pop-rock concert, but we're also teaching you a history lesson. Which is fun."
The queens are Pauly, Adrianna Hicks, Andrea Macasaet, Brittney Mack, Anna Uzele and Abby Mueller. They also talked about the surprising popularity of the musical, which has inspired a legion of fans (who call themselves the queendom) even before it's touched down on Broadway. "It's just blown up so rapidly," remarked Mueller, who is also Broadway.com's newest vlogger. "The gospel has just spread because it's so infectious and positive and inspiring. It's really, really cool to be a part of something like that." Also present were show creators Toby Marlow and Lucy Moss, as well as co-director Jamie Armitage. See photos of the queens together and watch them dish about the new show below.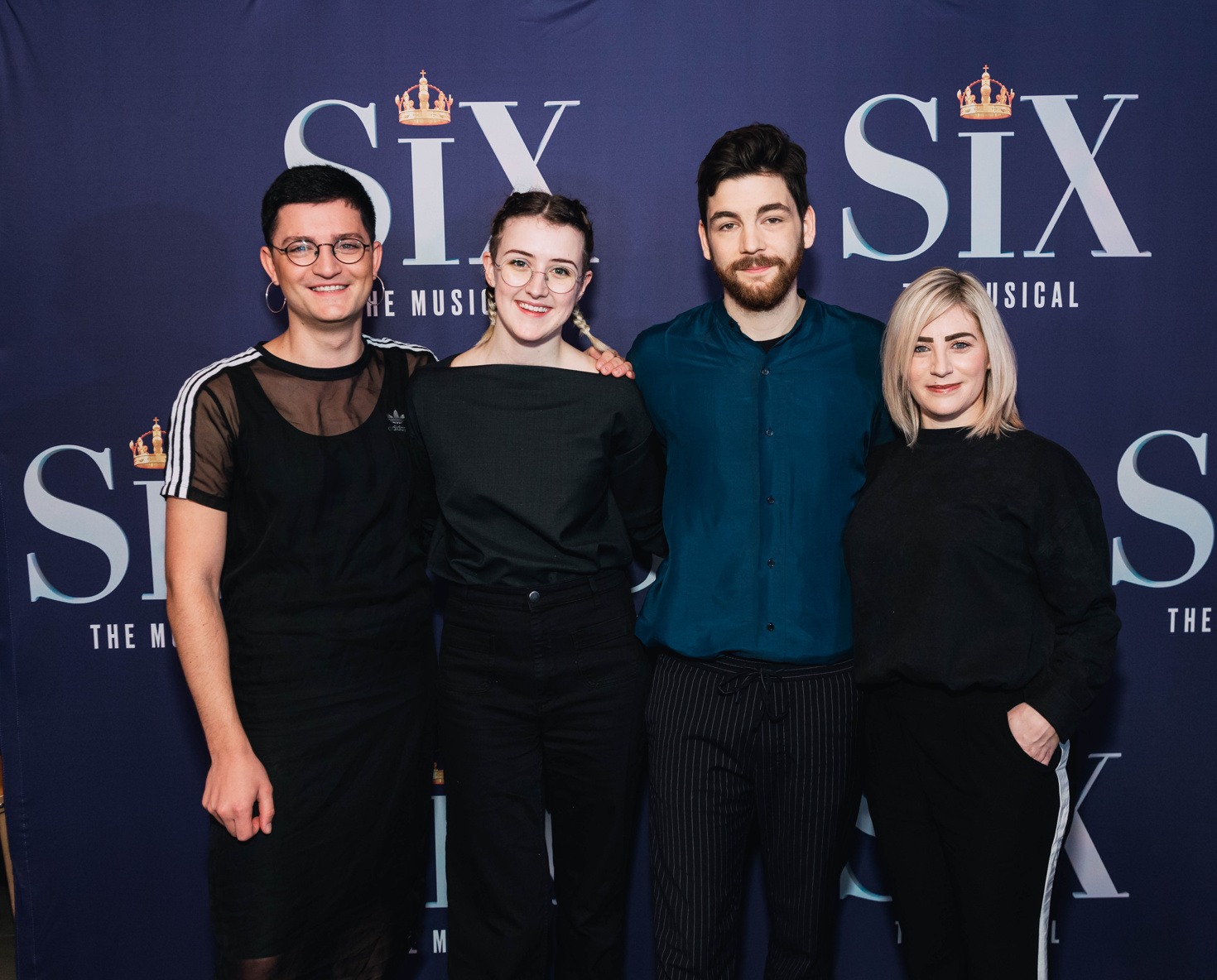 Watch the queens talk about Six below.