Nnamdi Asomugha
(Photos by Caitlin McNaney for Broadway.com)
Age: 38
Hometown: Born in Lafayette, Louisiana to Nigerian parents, raised in Los Angeles, California.
Current role: Nnamdi Asomugha is making his Broadway debut as Private First Class Melvin Peterson in Charles Fuller's 1982 Pulitzer Prize-winning drama, A Soldier's Play. A pivotal player in the story of a black army sergeant who violently abuses his segregated military unit during World War II, Peterson was first portrayed by Denzel Washington at the Negro Ensemble Company in 1981.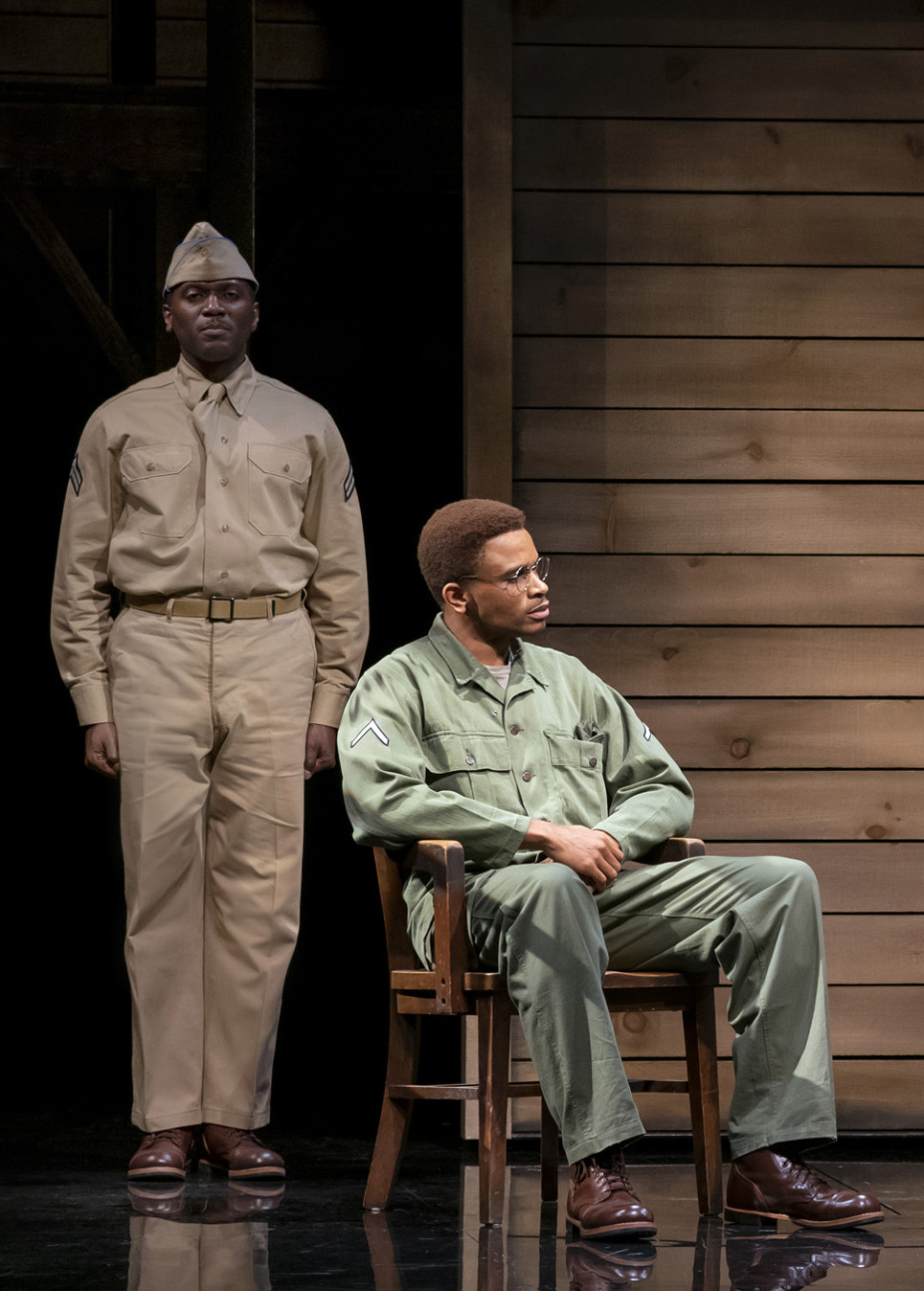 Life and Career: Less than 10 years ago, Nnamdi Asomugha was among the most valued players in the National Football League. He was drafted in 2003 by the Oakland Raiders and by 2009, he was regarded by many as the best cornerback in the league and easily the most valuable Raider. In 2011, Asomugah signed with the Philadelphia Eagles. But disorganized coaching and rushed practices tanked Asomugha's game. In 2013, he retired prematurely from the League. Since then, he's forged a swift and successful career in entertainment, despite having no interest in performance as a kid. His stage and screen credits include off-Broadway's Good Grief and the film Fire with Fire, and he was the acclaimed producer and star of Crown Heights. Asomugha is also an executive producer of the Oscar-nominated Harriet. He's married to fellow actor Kerry Washington.
"I was probably in the middle of my career in the NFL when I started to think, 'OK, what should I be doing next? What should the next avenue be?' I thought initially that it was going to be in broadcasting, but then I started to fall in love with acting just by doing commercials and getting encouragement from people in the business to pursue it. So, I went into every off-season thinking 'Let me continue to study acting a little bit.' I would take a couple of weeks here and there and really dived in."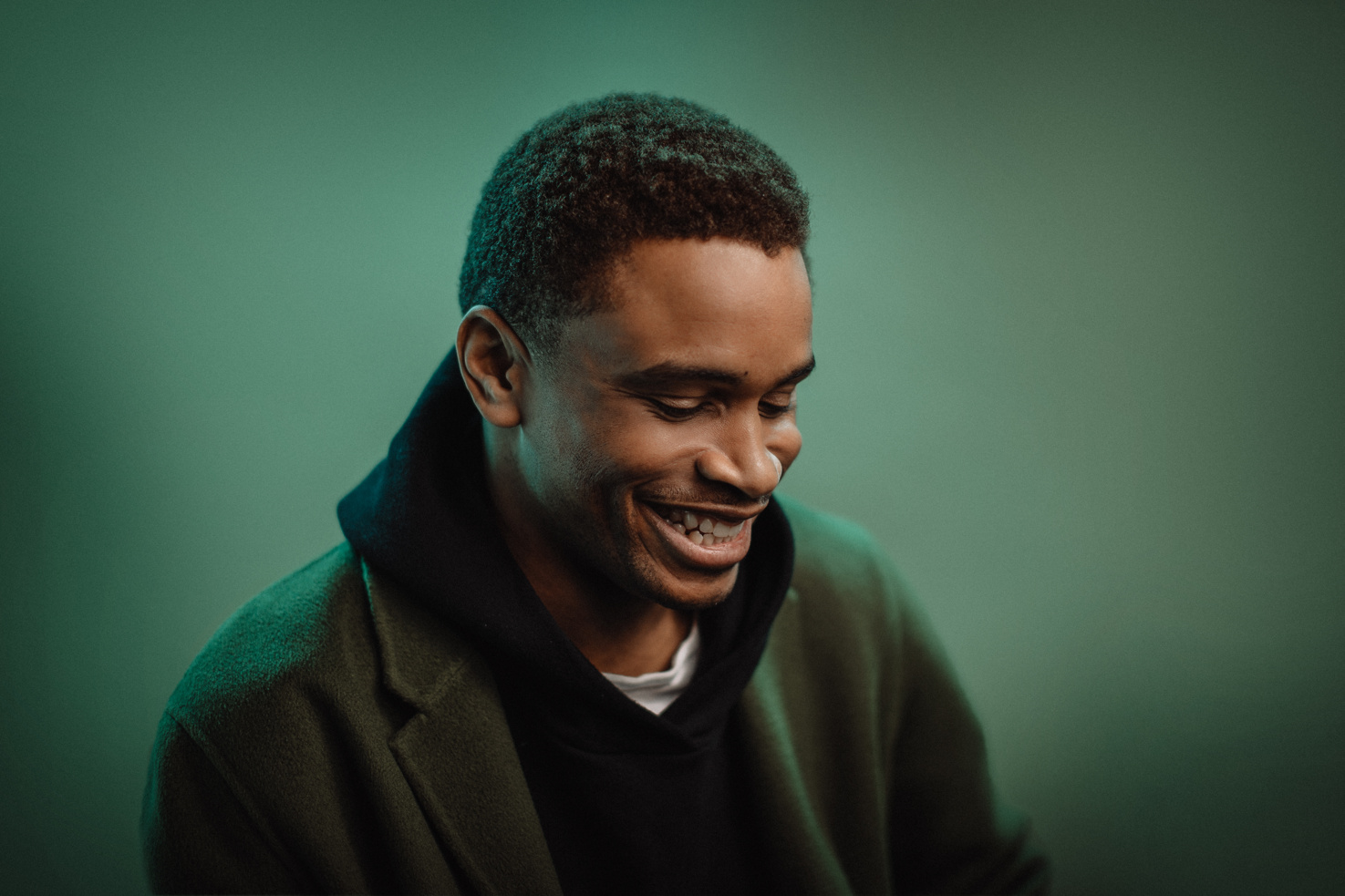 "There are a lot of similarities between theater and football just because of how alive it is—breathing the same air as the audience, being in real time and not being able to go back and change something that you did, having to deal with it. In football, you can talk about the 70,000 or 100,000 people that are in the stadium, not to mention the other hundred million that can watch it on TV or YouTube. But in theater, it's that group right there. It's immediate for that thousand people, and no one else is going to see what happened in that moment. The similarity is that we're all in the space together, and we're all feeding off of each other. You ride a wave with them, the momentum in a play."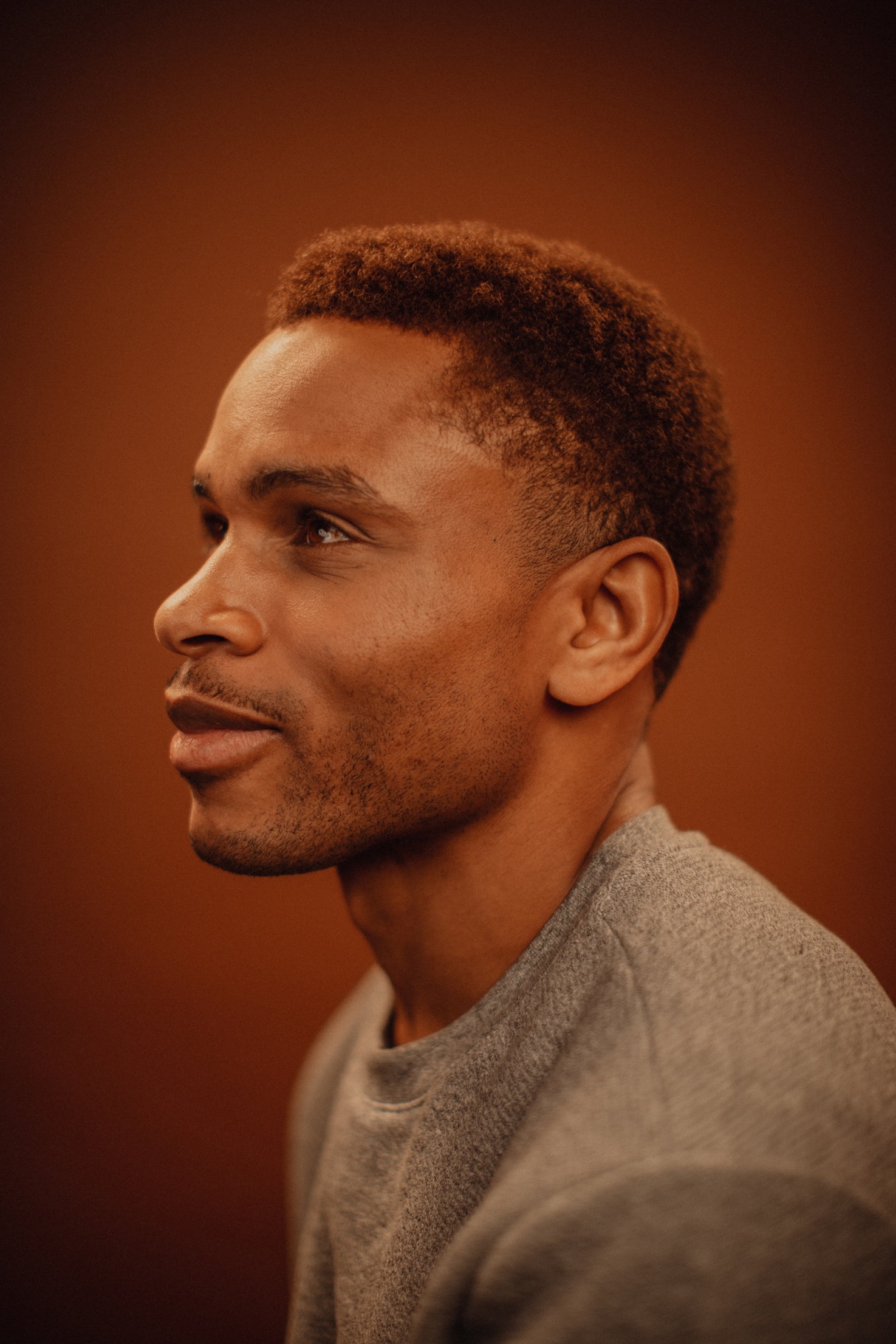 "I think for a lot of people, you don't see a football player and think vulnerability. You finish a game and you want to yell and you want to scream because you're frustrated or you're excited. But in the moments where you're in front of the camera, there's a standard way of responding, especially if you lost the game: we're going to go back on Monday, we're going to look at the film, we'll get better for the next game. But on the inside, you're going crazy. There's that level of conditioning that you go through that can really affect you as an actor in a negative way. So I started taking classes, and I just started to find other ways to open up and be as vulnerable an actor as possible.
"Charles Fuller spoke about this concept of the double victory: African Americans at that time [during WWII] were trying to win the war for their country, but were also trying to win the war for their race. Being a part of the war meant they could have a chance at a double victory. If we can all come together and fight for America, maybe when the war is over, fellow Americans will see us differently. We all talked about it as a company during rehearsal and shared our views on it. That had a huge impact on me."
"It's not often that you get a play on Broadway where a group of 10 or so African American men can look at each other and laugh, have fun and really talk about things that are difficult within the race, things we don't expose but are being exposed in this play to a wider audience. I'm just very blessed to be a part of it."
Watch Asomugha talk more about his career change below!