Kyle Scatliffe
(Photos by Emilio Madrid for Broadway.com)
Kyle Scatliffe is currently starring on Broadway as Tom Robinson, the black man at the center of a trial in To Kill a Mockingbird. But he was actually in the play in 11th grade (in another version that was also based on Harper Lee's seminal novel). When Scatliffe auditioned for the Broadway version, it felt both familiar and not. "It was easier because there were those parts you would remember," he told Broadway.com's Beth Stevens on #LiveAtFive. "But it was also difficult because there were things that [playwright Aaron Sorkin] changed or added. So, I kind of have to remove myself from that."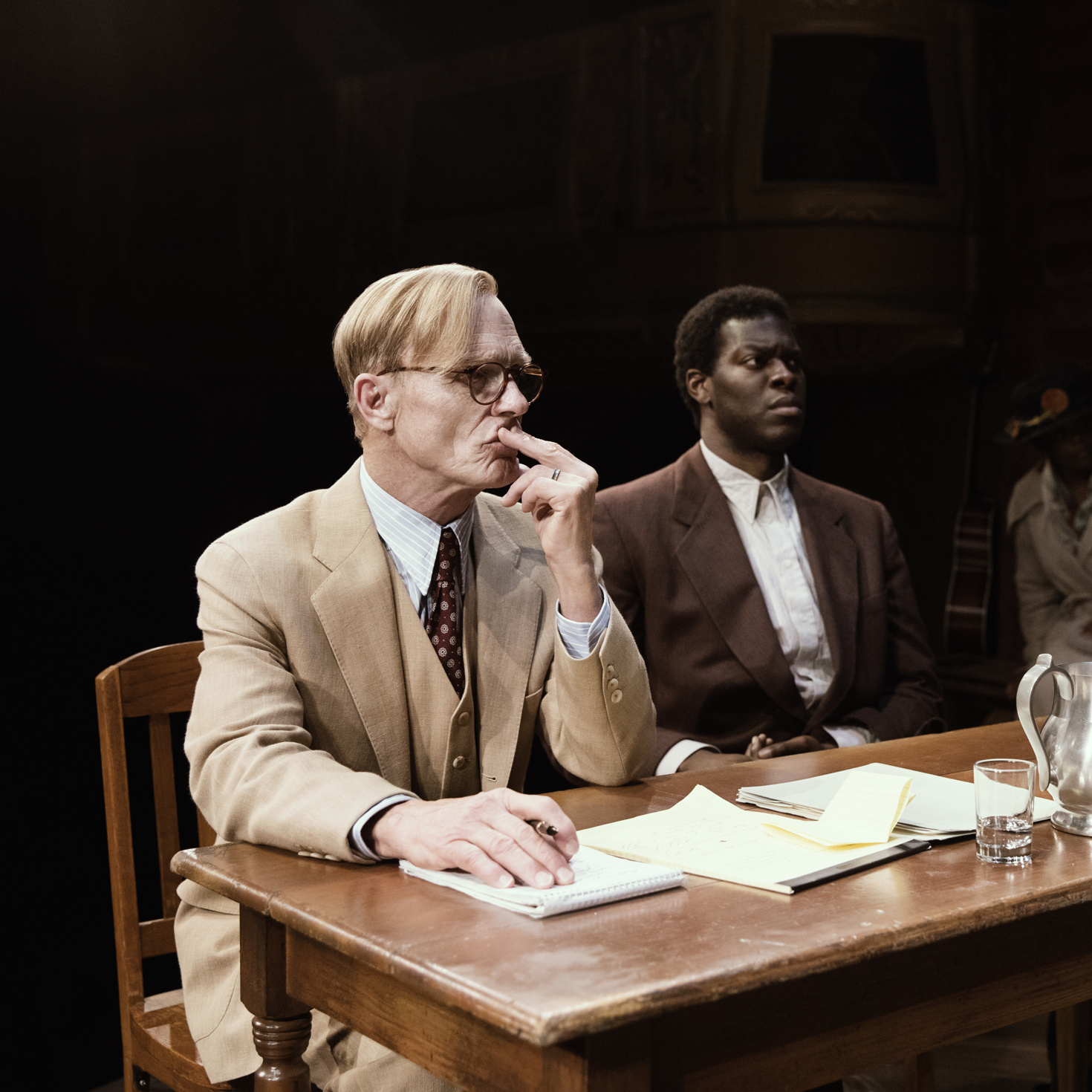 Scatliffe, who has appeared on Broadway in Les Misérables, Hamilton and The Color Purple, officially started in To Kill a Mockingbird on November 5, replacing Gbenga Akinnagbe in the role of Tom Robinson. But he had actually done 11 shows last August, when Akinnagbe had ACL surgery. Scatliffe only had a week and a half of rehearsal before he stepped into the role last summer, but he was surprisingly relaxed about it. "Strangely enough, when I'm put under a crunch, it doesn't freak me out," he explained. "Time crunches are good for me, it makes me focus really hard."
Scatliffe was candid about the mental toll the role has taken on him. Tom is on trial in To Kill a Mockingbird for allegedly raping a white woman. He's innocent, but it is up to Atticus (played by Ed Harris) to prove it. Playing a black man in racist 1930s Alabama is no small feat. "It's daunting, every single day," Scatliffe said. "Terrible things are being yelled at me on a daily basis."
To keep himself feeling positive before and after the show, Scatliffe credits his therapist. He also listens to music before and after the show, and watches things that inspires joy, like the r/aww subreddit for cute animal photos. "Recently I've just been watching a lot of Gordon Ramsey on the way home because he makes me laugh so much," he said.
In working on a play about racism and injustice, Scatliffe has learned a lot about how to have productive discussions with people he disagrees with. For example, he once had a conversation with someone who was on the path to becoming a Neo-Nazi. "When he had met me, I remember him telling me, 'You know you're the first black person I've ever liked,'" Scatliffe recalled. "And I was like 'That's good, I pushed you somewhere.'"
But the actor does have his limits. Scatliffe said he's not like Atticus, who in the play tries to be civil to harmful people. "When those viewpoints become action, and those actions are harmful for others, that's when you need to step up really hard."
See Scatliffe talked more about his pre and post-show rituals and cheering for former co-star Cynthia Erivo at the Oscars on #LiveAtFive.