Terry Hands
(Photos by Reg Wilson/RSC)
Terry Hands, former artistic director of the Royal Shakespeare Company and founder of the Liverpool Everyman Theatre, died at the age of 79 on February 4. According to his management, Hands passed after a short illness.
Hands, a three-time Tony-nominated director and lighting designer, joined the Royal Shakespeare Company in 1966, two years after founding the Liverpool Everyman Theatre, known for groundbreaking and politically charged work. He became joint artistic director of the Royal Shakespeare with Trevor Nunn in 1978 and took over as sole chief executive in 1986. In 1990, he left the Royal Shakespeare to resurrect Theatr Clwyd, serving as its director for 17 years and turning the small theater into one of Wales' most successful companies.
At the Royal Shakespeare, where Hands staged 21 Shakespeare properties in 25 productions, he proved a master of Shakespeare's history plays, staging acclaimed productions of the Henry IV and Henry VI trilogies, Henry V, Richard II and Richard III. At Theatr Clawd, he took on the great tragedies, staging productions of Macbeth, Hamlet and King Lear that brought the company back from near closure.
Eleven shows produced at the Royal Shakespeare transferred to Broadway during Terry Hands' time as its artistic or co-artistic director. He made his Broadway debut in 1984 with a repertory production alternating between Much Ado About Nothing and Cyrano de Bergerac, but no Broadway transfer is remembered more—save, maybe, Carrie's (1988) spectacular flop—than Les Misérables, which originated at the Royal Shakespeare Company in 1985, became a smash hit in London and transferred to Broadway in 1987.
Les Misérables, which began as a pop opera recording called Revolution Francaise and metamorphosized into a Paris stage presentation from the French composers Alan Boublil and Claude-Michel Schönberg, was a risky acquisition for Hands and Nunn. Taking on a piece of classic French literature in operetta form was a challenge, and from France to London, the show changed completely, its English rewrite and unfamiliar audience necessitating a total restructure.
Against odds, the show was an immediate success, and by the time it transferred to Broadway two years later, sixteen international companies were already in the works.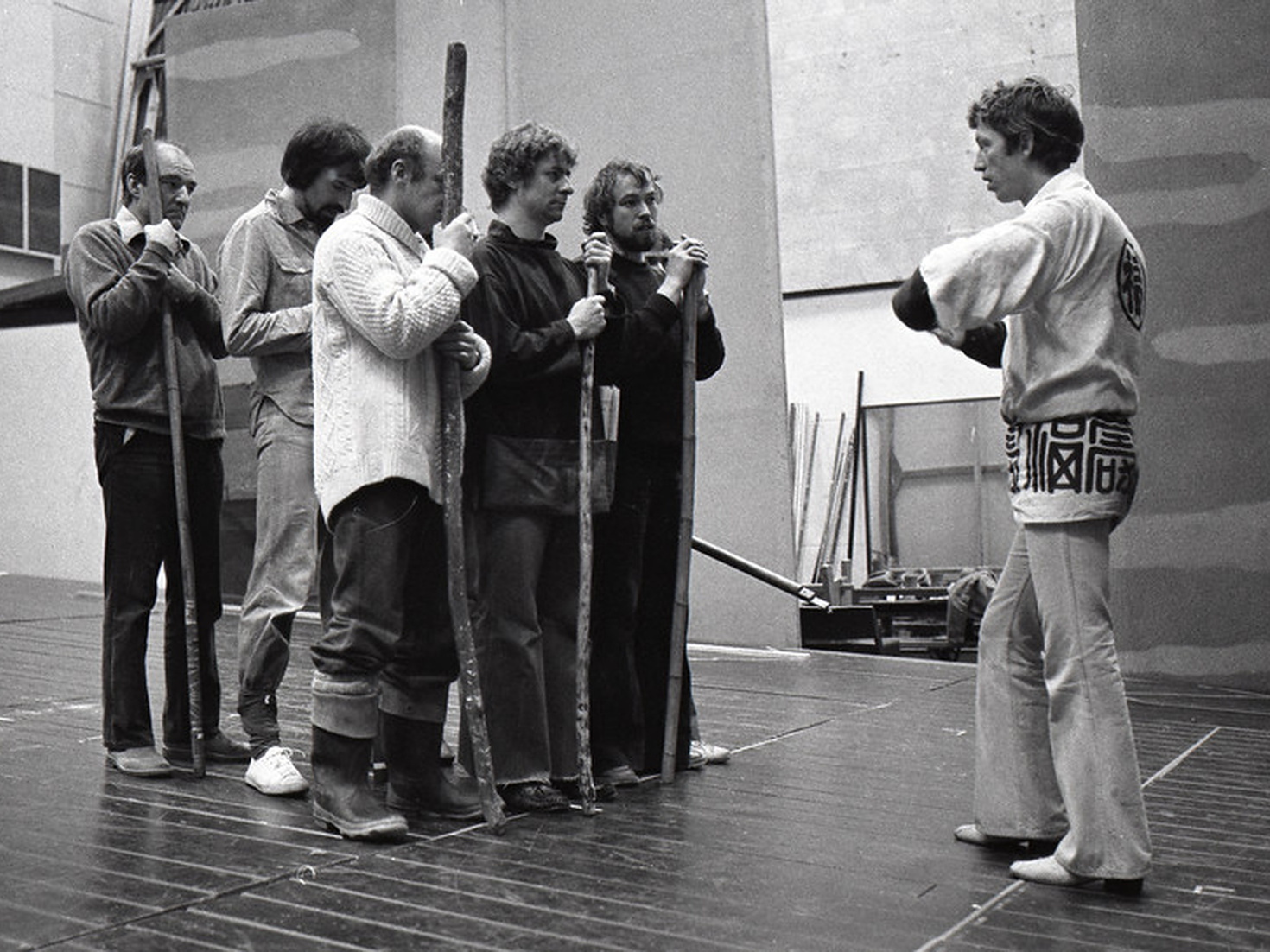 During his 25 years with Royal Shakespeare Company, Hands was party to a massive expansion of the classic English company. When he joined Trevor Nunn as co-director in 1978, the company was already riding a decade-long success, attracting actors like Helen Mirren, Ian McKellen and Judi Dench. Hands' marathon stagings of Henry V, the entire Henry VI trilogy and Coriolanus in 1977 and 1978 continued that triumph, achieving a quantity and quality of Shakespeare unmatched by any other company in the world.
And, while that expansion led to widespread concerns of financial failure by the time Hands ascended as the sole proprietor in 1987, the Royal Shakespeare Company had grown to a size and prominence rivaling that of the Royal National Theater. In his first year as the sole Artistic Director, Hands staged more than 40 productions in six theaters across London and Stratford-on-Avon, England.
He is survived by his three children, daughter Mikaël and sons Sebastian and Rupert, and wife, director Emma Lucia.