Jared Grimes
(Photos by Emilio Madrid for Broadway.com)
Jared Grimes is practically a vaudevillian. He's a Broadway talent who's tap danced his way through After Midnight and associate choreographed a musical about Tupac Shakur, Holler If Ya Hear Me. He's danced alongside stars like Mariah Carey, Ben Vereen and Jerry Lewis. He's currently showcasing his acting chops by playing Private Tony Smalls in A Soldier's Play by Charles Fuller on Broadway.
The sheer diversity of his resume is no accident, Grimes told Broadway.com's Paul Wontorek in a recent #LiveAtFive interview. "I've always had dreams of being a performer," said Grimes, who was raised by a mother who ran a dance school. "I had dreams of being like my idols, such as Gregory Hines, Sammy Davis Jr. and Fred Astaire. They did everything. Their resumes and their lives were packed full of different accomplishments across many different genres and mediums."
Grimes doesn't tap in A Soldier's Play, but he does sing; there are multiple scenes in the show of the soldiers singing together in their barracks. "It's like a brotherhood," said Grimes. The story of a tight-knit group of black soldiers in a segregated army unit during World War II, it's no surprise that A Soldier's Play brings its actors together—it certainly did with the the original 1981 off-Broadway cast. To Grimes, the story feels so relevant that, "in a sense, we're not acting. We've been those characters for much of our lives."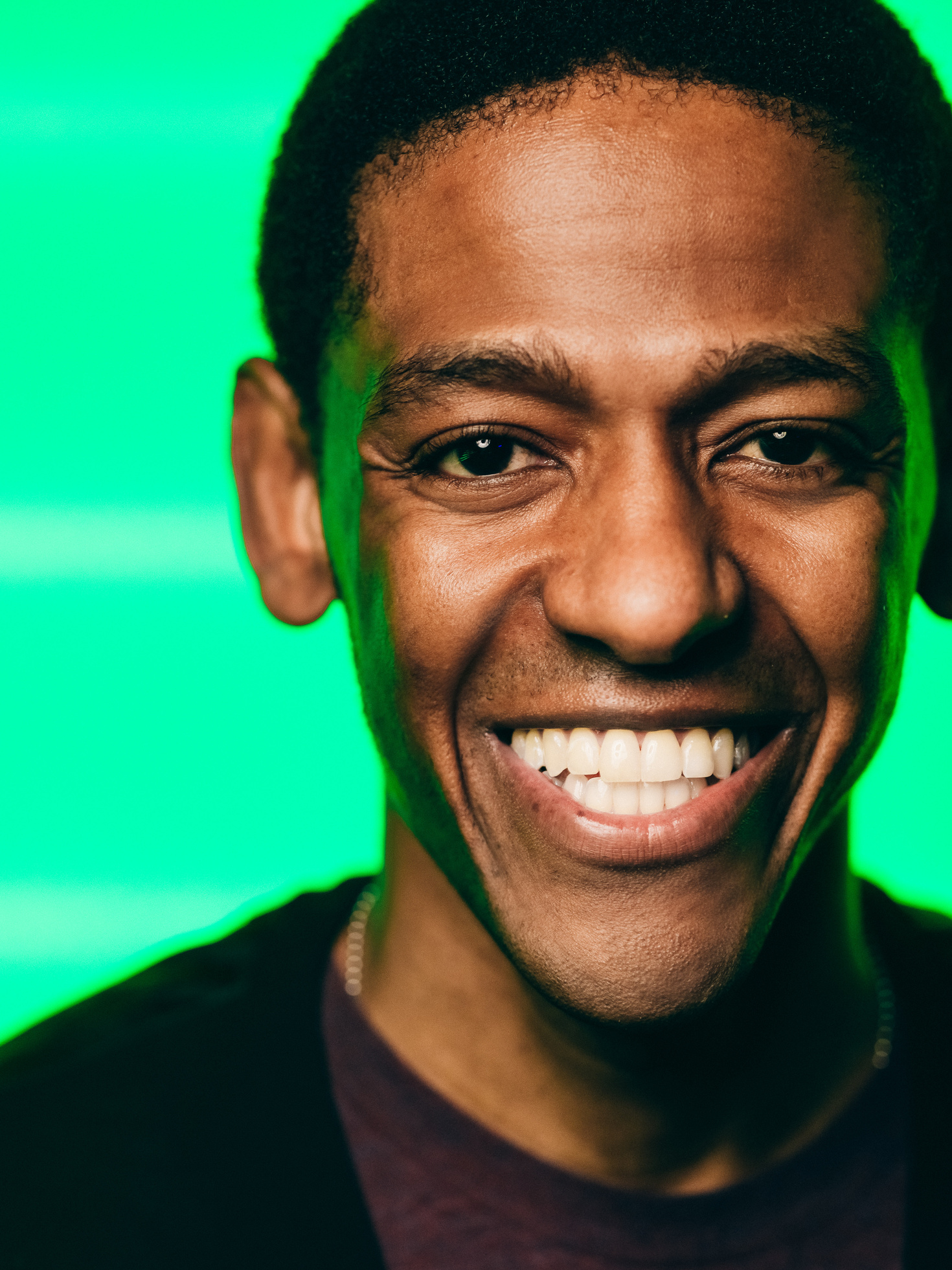 A young Samuel L. Jackson, Denzel Washington and Peter Friedman populated the play's original production, leading Fuller's ahead-of-its-time discussion of internalized racism, self-hatred and racial violence to a Pulitzer Prize in 1982. "It's fun to step into the shoes of such great actors that performed these roles before us," Grime said. "It's an honor to do that alongside my fellow cast mates every night." This new version also has its shares of stars: Blair Underwood, David Alan Grier and former NFL MVP Nnamdi Asomugha.
It's not all serious, though. According to Grimes, whenever the soldiers take their shirts off during the play, the audience "go extremely crazy," especially when Underwood does it. "We brace ourselves for that moment every night," Grimes laughed. "In rehearsals, Blair was like, 'This is the part where I'm gonna show my abs? [Director] Kenny Leon was like, 'You guys work out. I know you guys are in the gym. You're some good-looking brothers. You're in the army, so you would naturally take off your shirt and show some skin.'"
Watch the rest of Grimes' #LiveAtFive interview below.