Jason Sherwood's set design for the 2020 Oscars
(Photo courtesy of the Academy Awards)
This year, designer Jason Sherwood joins the likes of theater artists Derek McLane, David Korins and David Rockwell as the set designer for the Academy Awards. On Sunday, February 9, viewers around the world will see Hollywood celebrities present and receive awards from Sherwood's set at the Dolby Theatre. Sherwood says the job came fast: "From the first interview to being hired was only two days, and from being hired to the first presentation, it was only three."
The designer has created sets for off-Broadway companies like Second Stage Theater and New York Theatre Workshop as well as last year's Rent: Live on Fox, for which he won an Emmy Award. "My work tends to be very sculptural and dimensional," he says. "So, I came to the Academy with an idea for this swirling, sculptural cyclone that began at the back of the stage, came forward and crested out over the audience, breaking the proscenium line. There's this central, spiral element that's able to turn and reveal different sides of itself, and if embedded with moving images of the films, starts to feel like a swirling cyclone of this year's movies."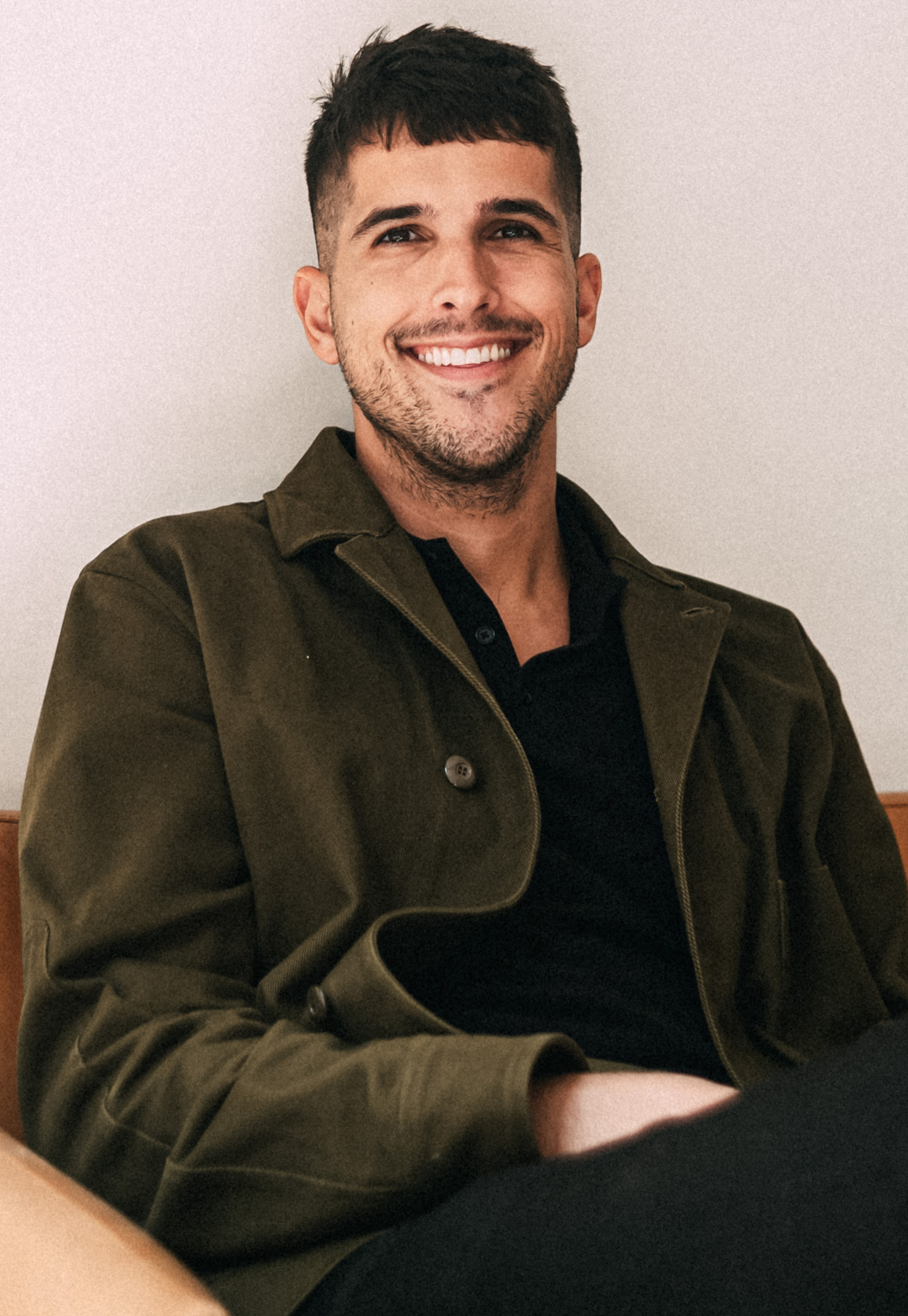 This isn't the first time Sherwood has designed a non-theater set; he oversaw Sara Bareilles' "Amidst the Chaos" concert tour last year. But to Sherwood, the Oscars presents a unique opportunity to work across disciplines. "We're making a theater show to put on television that's about the movies," he says. Unlike a film or musical, there isn't a narrative around which to construct a scene, no literal place or character to lend the design a personality—except the Oscar statue itself, a frequent feature of past sets that's too obvious for Sherwood's taste.
Instead, his scenery borrows its spirit from the emotional character of this year's nominated films. "A film like Joker or Parasite has confronted something about the human experience, something we can't ignore—class divides, gun violence, mental health," he says. Sherwood's challenge was, "to make the space feel as if it encapsulates that dimensionality, excitement and diversity."
Why does the Academy of Motion Picture Arts and Sciences, dedicated to film, ask theater, not Hollywood designers to mount their set? Sherwood says it's because theater artists, hired by the Academy for the past eight consecutive years to design the ceremony, are gifted at working in metaphorical spaces. "As set designers for the theater, our job is world building," he says. "Often, that world has to be abstracted or give an impression of an idea. Whereas if you design for film, it's world building in a naturalistic way. Very rarely do you get to design an entire film that takes place inside an emotional landscape. Plays and musicals do, and the Academy wants you to feel like you're inside the emotional sense of this year on film."