During one moment in the off-Broadway play We're Gonna Die, Janelle McDermoth sings the title song, which has the following lyrics: "I'm gonna die, I'm gonna die someday. Then I'll be gone. And it'll be OK." It may sound bleak, but according to McDermoth, she's not afraid.
"I feel like dying is pretty inevitable, honestly," she says. "But I don't typically feel stressed about it. When other people pass, you have that very sobering moment. But generally speaking, I feel all right." She then turns to We're Gonna Die director Raja Feather Kelly, who is sitting next to her, and adds, "I think that's why we get along."
"It doesn't scare me, either. I think about it every day actually," Kelly remarks serenely. That's the kind of morbid yet realistic conversation you have when you're working on a show called We're Gonna Die, written by Young Jean Lee, who was last seen on Broadway in 2018 with Straight White Men. We're Gonna Die is currently running off-Broadway with Second Stage Theater until March 22 and it's actually an older play of Lee's.
We're Gonna Die was first performed in 2011 at Joe's Pub as a cabaret-like piece, with Lee herself singing and telling stories, which center around things in life that are painful—like breakups, loneliness or a loved one dying—and how to get through that pain and find, in the words of the play, "some form of comfort."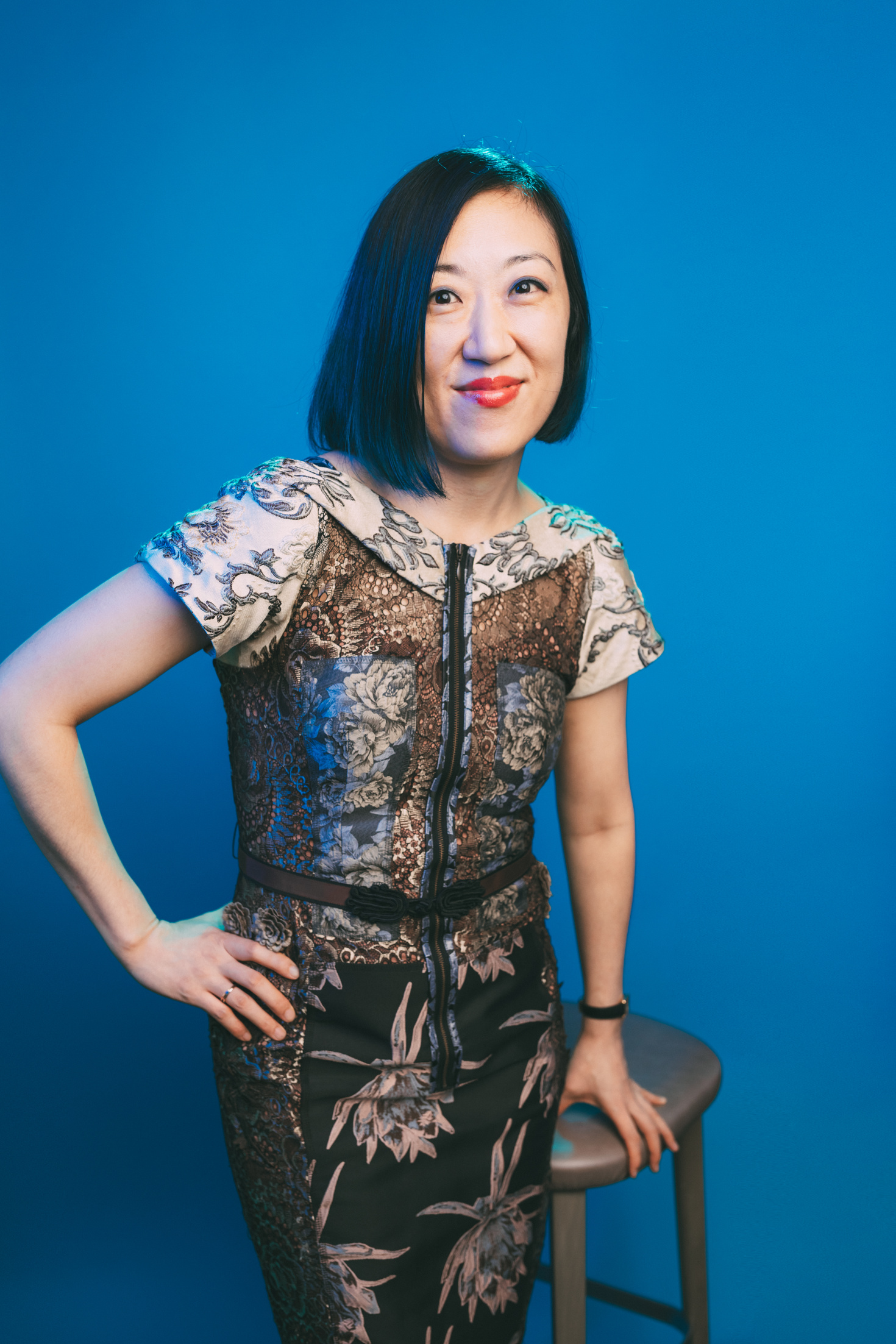 Lee then performed We're Gonna Die around the world, including in Paris and Australia (David Byrne sang all of the songs in that production), and then back again in NYC with Lincoln Center Theater in 2012 and 2013. The show, which doesn't bill itself as a musical, also has a cast album, which actually features Byrne on a track. When asked what it was like to work with Byrne, Lee says, "He's just a dream." She then adds, with a laugh, "Somebody told me he wrote about it in his book, the experience of working with me, because it was such a nightmare [for him]."
But Lee says she's done performing We're Gonna Die, especially because she always intended for the show to live on after her. "I always wanted it to be a show that could be pretty flexible, that could be changed by different performers," she says. In fact, that's why when Lee first conceived of the show, she didn't want it to be completely autobiographical. "I just asked everybody I knew, 'What's a time when you felt completely alone in your suffering?'" she explains. She took their true stories and put it in the show, along with a couple of her own stories—in one part, Lee talks about her father's death from lung cancer.
So We're Gonna Die was always a performance, with Lee pretending the stories are hers, which then makes the audience feel that they're having a personal experience with her. McDermoth, who has appeared on Broadway in A Bronx Tale, says her performance strategy for doing We're Gonna Die is similar to Lee's.
"I'm finding where I and this text meet, and making it personal," she explains. "We all have childhood and parents and friends. Our show has quite a few moments that might be a bit difficult for some people, but I think that anybody who is going through a hard circumstance in their life can find those touchstones within the context of the show."
Kelly says he made some tiny changes to the script, and even changed the melody on some of the songs, to make the show feel different from the previous versions. And in this new We're Gonna Die, the set is less a cabaret stage and more a purgatorial waiting room—but a happy purgatory, filled with neon signs and balloons, and a band. "I was given completely creative liberty on the show," says Kelly. He's choreographed a host of off-Broadway shows, and will be choreographing the pre-Broadway try-out of Lempicka, but this is his first time directing a major off-Broadway work. "I think as a black person, as a queer person, as an artist, I'm often wondering where my agency actually is. To be a leader of a room, to be asked to have a vision, to be trusted to lead a journey is really comforting."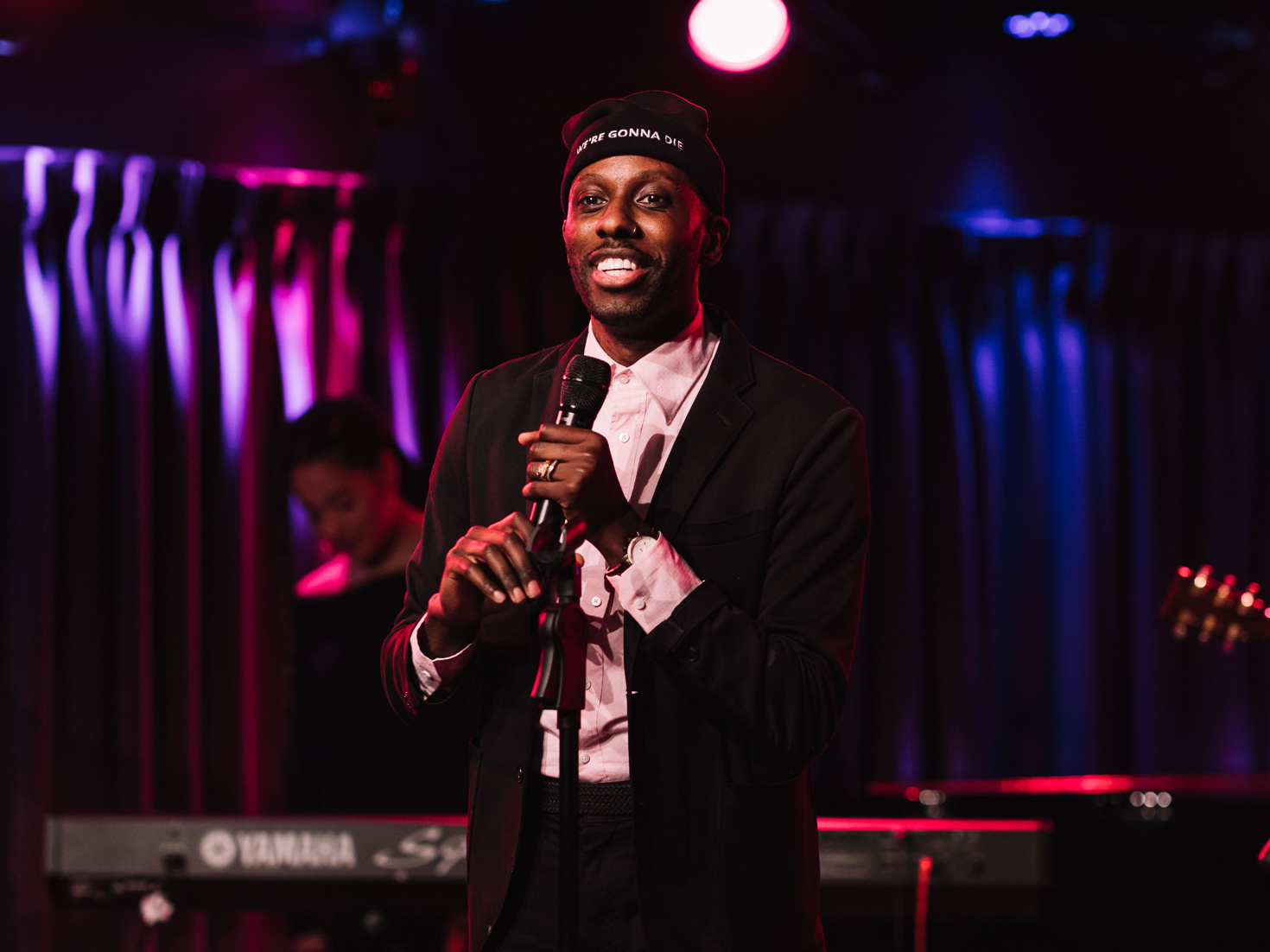 Despite its in-your-face title, We're Gonna Die is not a bleak show. It's darkly funny at times and uplifting, such as in one moment when McDermoth invites the entire audience to sing the chorus of "We're Gonna Die" with her. To Lee, the show is resonating more now than it did in 2011.
"Back then, people didn't consider it to be such a feel-good show, because it was dealing with all of these depressing topics," she explains. "Now the show's [seen as] much more positive, much more comforting, much more feel-good—people are having a more intense emotional response to it. There's a lot of art right now geared towards making people feel worse, just so they don't get complacent about the political situation we're in right now. I think it's a little bit of an anomaly to go to something that's just trying to make you feel better."