James Monroe Iglehart and Ted Ross
(Photo by Emilio Madrid for Broadway.com; Graphic by Ryan Casey for Broadway.com)
In honor of Black History Month, Broadway.com asked actors, directors and playwrights to tell us about black theater-makers who inspired them. Stars jumped at the chance to honor those who came before them, and in the process, taught us about the fundamental contributions of black artists to the American theater. To read the other entries in this series, click here.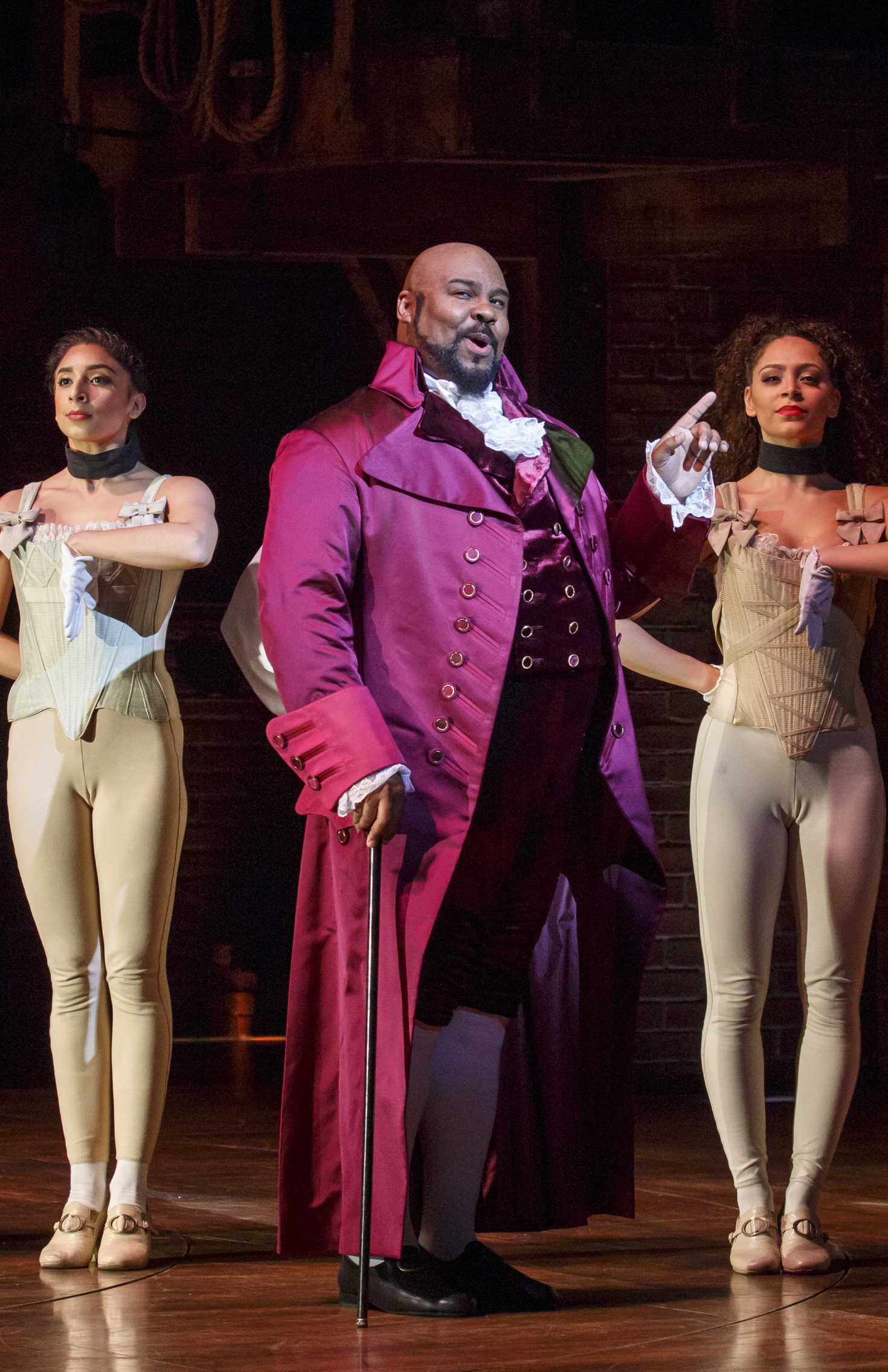 James Monroe Iglehart won a Tony in 2014 for originating the role of Genie in Aladdin on Broadway. He also originated the role of Bobby in Memphis (2009) and is currently playing Marquis de Lafayette and Thomas Jefferson in Hamilton. When asked what black theater artist inspired him, Iglehart said Ted Ross, the Tony-winning actor who originated the role of the Lion on Broadway in The Wiz.
Ross, who was born in Ohio in 1934, made his Broadway debut in Oscar Brown Jr's Buck White (1969). He appeared in Purlie (1970, 1972), Raisin (1973) and, in 1975, joined the original cast of The Wiz on Broadway. He won a Tony for that role and reprised his Lion in the 1978 film version starring Diana Ross, Michael Jackson, Richard Pryor and Nipsey Russell. On television, he's remembered for appearing in sitcoms like Benson, The Jeffersons, What's Happening Now, The Cosby Show and A Different World. He died in Dayton, Ohio, where he grew up, in 2002 at the age of 68.
---
"Even now, whenever I get fearful or whenever I feel down, I still listen to, 'Be a Lion.'"
---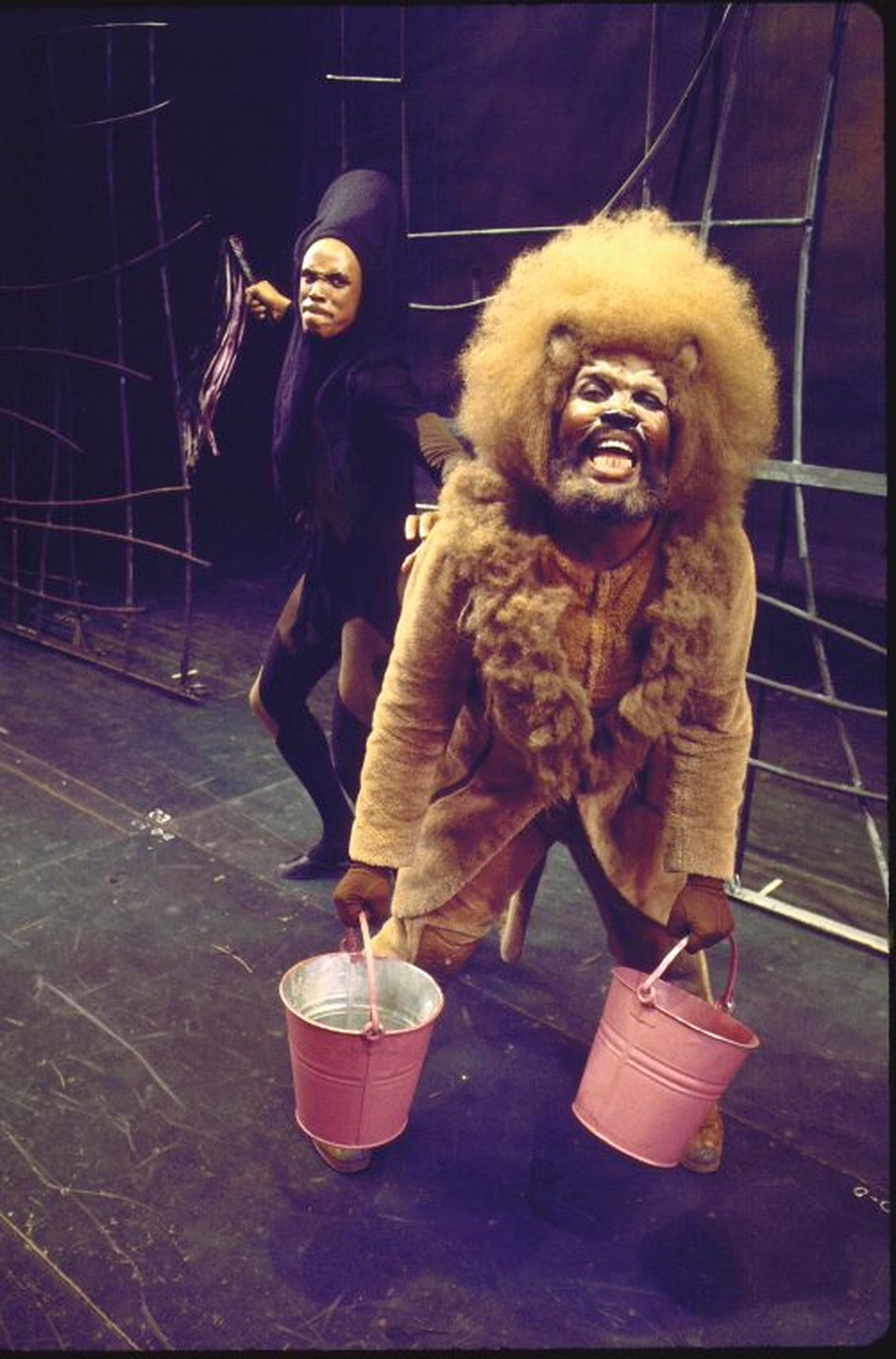 Iglehart on Ross: "When I was little, I watched this movie called The Wiz. There was Diana Ross, Michael Jackson, Richard Pryor, but the guy who changed everything for me was Ted Ross. I loved him. I would even recreate The Wiz at my elementary school. Most kids were playing basketball or football, and I had conned my friends into playing The Wiz. I always played the Lion because I wanted to be like Ted. My mom even made a lion costume for me, and I sang, 'I'm a Mean Old Lion' at my church talent show. He was one of the first people I saw that made me say, 'Oh, wow. I really want to do something like that.'"
"I never got to meet him; he passed away before I got to Broadway. But I got to play the Lion in 2009 at the New York City Center. It was a dream come true. Every night I was basically a kid. They'd put the lion makeup on me, and I was living this dream I once had. It felt right. André De Shields came backstage and said, 'You, sir, remind me of Ted,' and I almost lost my mind."
"There was a swagger that Ted had to him. Ted wasn't a small guy, and for him to be floating on stage effortlessly let me know that I could do this, that there's room for me to be a big guy and do what I do. When Ted did The Wiz, nobody expected it to work. We talk about multiculturalism today, and we get so caught up in the amount of color that we see on Broadway. But just imagine: Back in 1974, it was just The Wiz. They broke the door down. And the fact that The Wiz was able to turn The Wizard of Oz on its head and say, 'Home is in you. Home is wherever you go,' as a black kid, that meant everything. Sometimes we have to uproot ourselves to go live our dream. Sometimes as an African American you feel isolated, and the sentiment that, 'You take home with you' will always have a special place. Even now, whenever I get fearful or whenever I feel down, I still listen to, 'Be a Lion.'"