Tracy Letts, Jessie Mueller, Blair Brown and Armie Hammer
(Photos by Caitlin McNaney for Broadway.com)
In case you haven't been getting enough politics on your television screens, The Minutes is coming to Broadway. The new play by two-time Tony winner Tracy Letts follows the inner workings of a small-town council meeting. Its currently in previews at the Cort Theatre on February 25 and opens on March 15. On February 20, the cast gathered at the theater to meet the press and talk about their new play. Letts said he was inspired by the current political climate. "I grew interested in our politics in America. The way we conduct our politics, why we conduct our politics the way we do, and I started to investigate politics on a local level," he said. Letts is also starring in the play as Mayor Superba. "This is my contribution to this moment we're in in this country."
Cast member Armie Hammer, who plays Mr. Peel, summed up The Minutes as, "a small town city council meeting and the different personalities that populate this small town city council, but also what each of those personalities represent, in the bigger sense of things."
But it's not going to be like an episode of C-SPAN. "I think Broadway audiences will find it really surprising and really compelling," said Tony winner Jessie Mueller, who plays Ms. Johnson. "It's really funny." See photos of the cast and creative team below and watch them talk about The Minutes.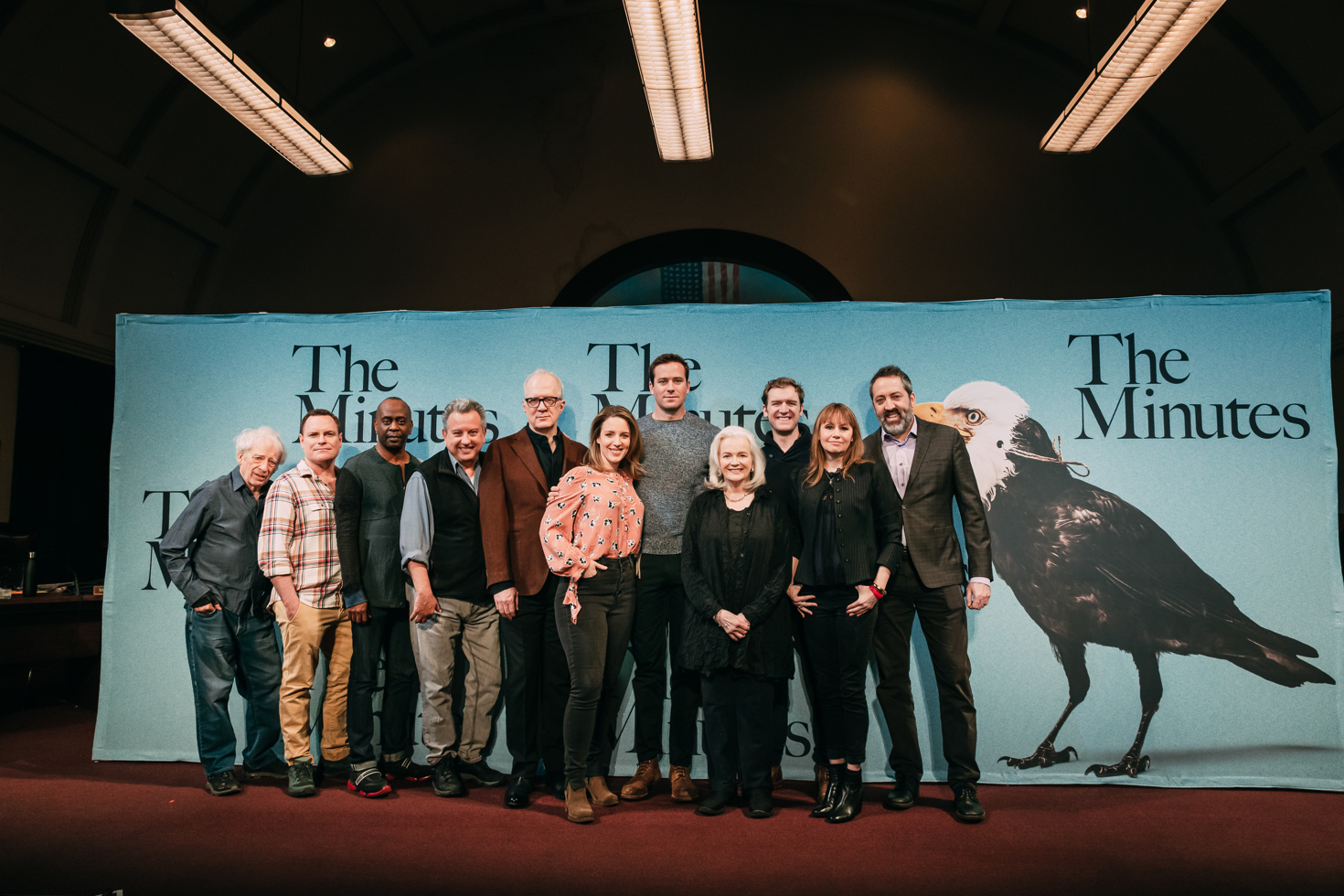 See the cast and creative team talk about The Minutes below.