Stephanie J. Block
(Photo by Jeremy Daniel)
Stephanie J. Block likes to keep busy. After winning a Tony Award for her thrilling performance as Cher in The Cher Show, Block returned to Broadway as the Baker's Wife in the revival of Stephen Sondheim and James Lapine's Into the Woods, a role she will reprise for the national tour. Before she hits the road, Block is stepping into the role of former silent-screen goddess Norma Desmond in the Kennedy Center's limited-run production of Sunset Boulevard, which is now playing at the Eisenhower Theater through February 8. Broadway.com Editor-In-Chief Paul Wontorek sat down with Block during the two-week rehearsal period to talk about how this production differs from what came before and more in this extended interview on The Broadway Show.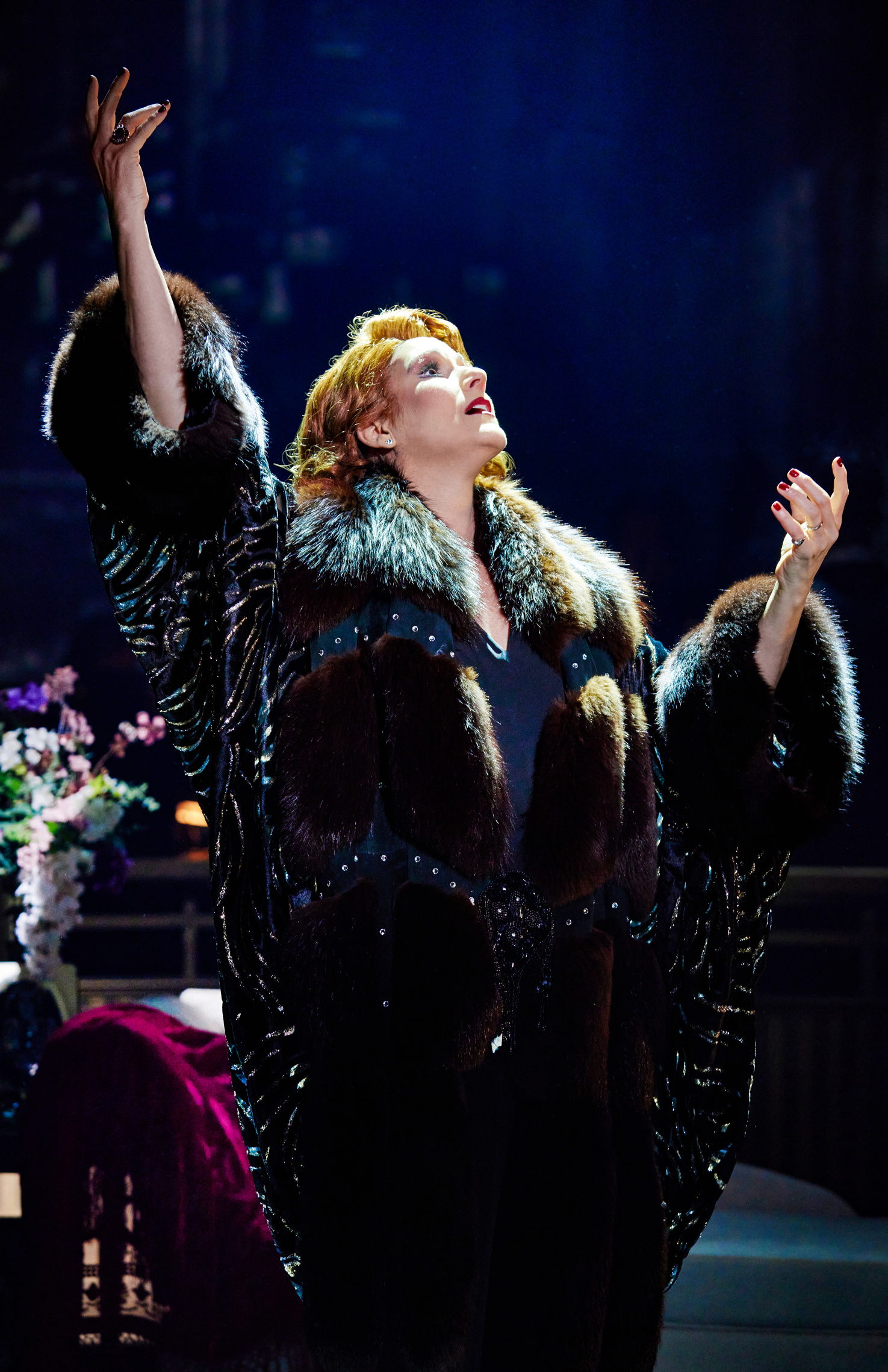 When Block took on the role, she focused on what life could have been like for Desmond if she had lived in a different time. "It takes a confidence to take this on," she said. "The beauty of this confidence is it's fueled by so much insecurity and so much doubt. When you hit a certain age, as I have hit, that underbelly of Norma is very real. I really wanted to make sure she was always human, even though it will hit all of the marks of theatricality and over-the-top. She has a mental health issue, but something caused that. There's something real that happened and in talking to [director] Sammi [Cannold], I said, 'I would like to hope, that if there was the right medication or trauma therapy, this story could have ended differently' She's defined as crazy and maniacal and imbalanced, and I'm hoping to find moments of joy and deep insecurity, but a humanity that the audience at the end will go, 'Oh, crap, I wish this could've ended differently.'."
It was important for Block to make the role her own. "I have, of course, immersed myself in Glenn [Close] and Betty [Buckley] and Patti [LuPone], and even though there is a common thread, their voices, all of them are so singular that it really is a different storytelling depending on the placement, the tone, the emotional weight that is being held when they're singing that it allowed me a sense of freedom. I do think Sammi [Cannold] is creating something really special in the way of the misogyny of it all and that the point of view of the story being told by a young white 20-something cis male. We're going to flip it on its head just a little bit."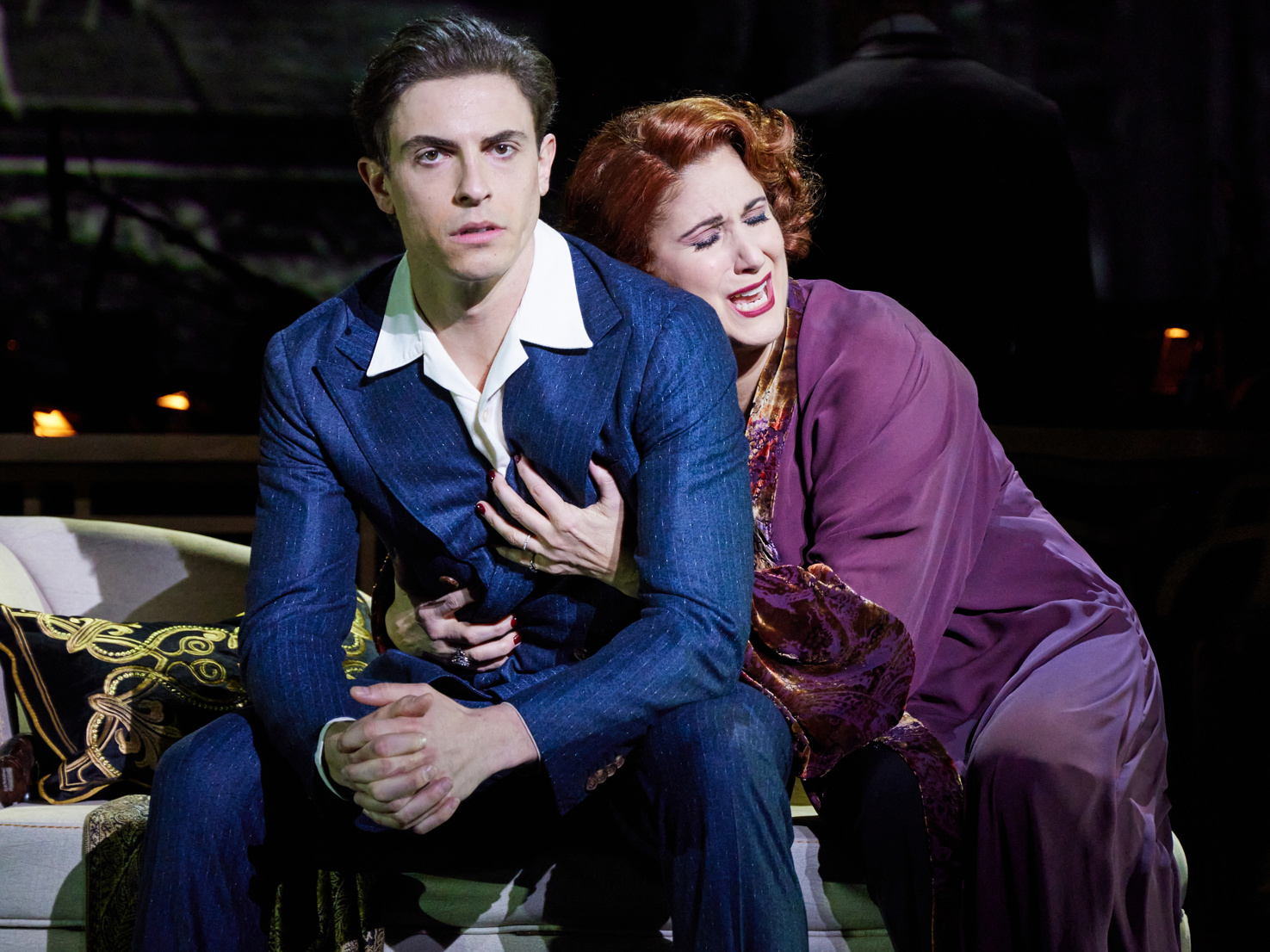 Block credits director Cannold with her new take on the role. "I think it's important, even if you're dismissed, to voice what you would like to create and with whom you'd like to create it with," Block said. "That's why I chose Sammi [Cannold]. First of all, I wanted a female director. I think that point of view and that sensibility was just going to help this storytelling. When I heard Sammi's age, I was like, 'Oh no!" She's not going to know what this plight is or what this story is.' I chatted with her and she was so remarkable, grounded and smart. A certain point, I was like, 'I thought you were perhaps going be too young.' And she goes, 'And that's ageism, which is the same story as Norma. It's just turned.' At that moment, I was like, 'And you're hired!' She was thinking and looking at things in a different way than even I was. I think that was important to bring into the room, this different energy, this different sensibility. It has brought a different and beautiful and new angle of telling the story."
Watch the extended interview below and head here to check your local listings for The Broadway Show. Hosted by Emmy winner Tamsen Fadal, it is the only nationally syndicated weekly theater news program.