Floor view of "Here Lies Love"
(Rendering: David Korins)
When Here Lies Love premiered Off-Broadway, it took over the Public Theater's LuEsther Theater space as a full immersive production on a dance floor. When the Broadway transfer was announced, producers said the Main Stem production would arrive with the dancefloor intact. The musical from David Byrne and Fatboy Slim will begin performances at the Broadway Theatre on June 17 ahead of an official opening night of July 20.
The production has released renderings by three-time Tony Award-nominated scenic designer David Korins featuring the planned transformation of the musical's home at the Broadway Theatre.
The venue will feature four distinct audience spaces—and four ticketing options. The theater's floor level will be set up as a signature nightclub setting where audiences can stand and move with the actors throughout the 90-minute musical. The traditional proscenium playing space will feature a large video wall.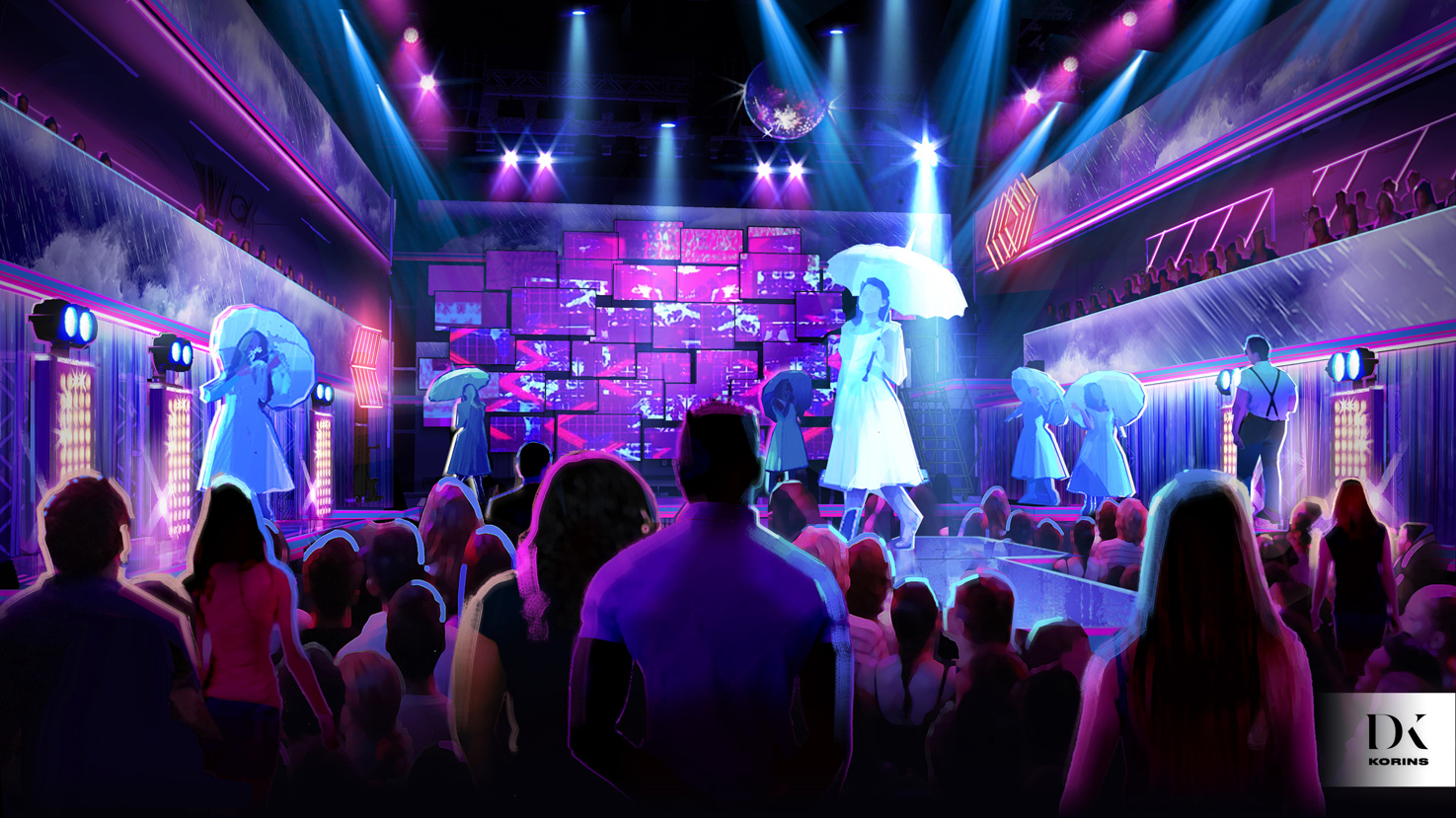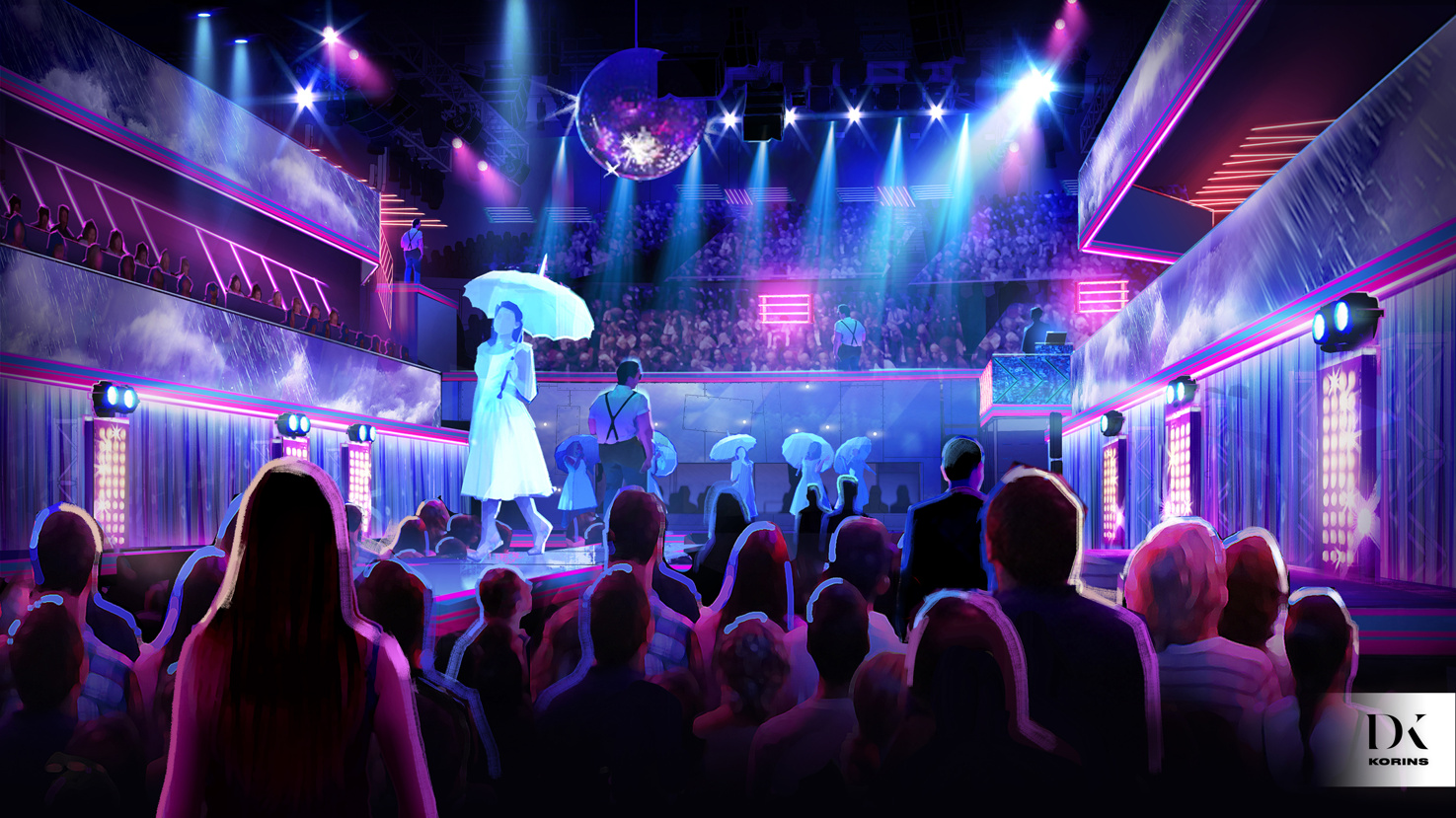 Floorside seats are arranged as elevated seating on two sides of the rectangular dance floor.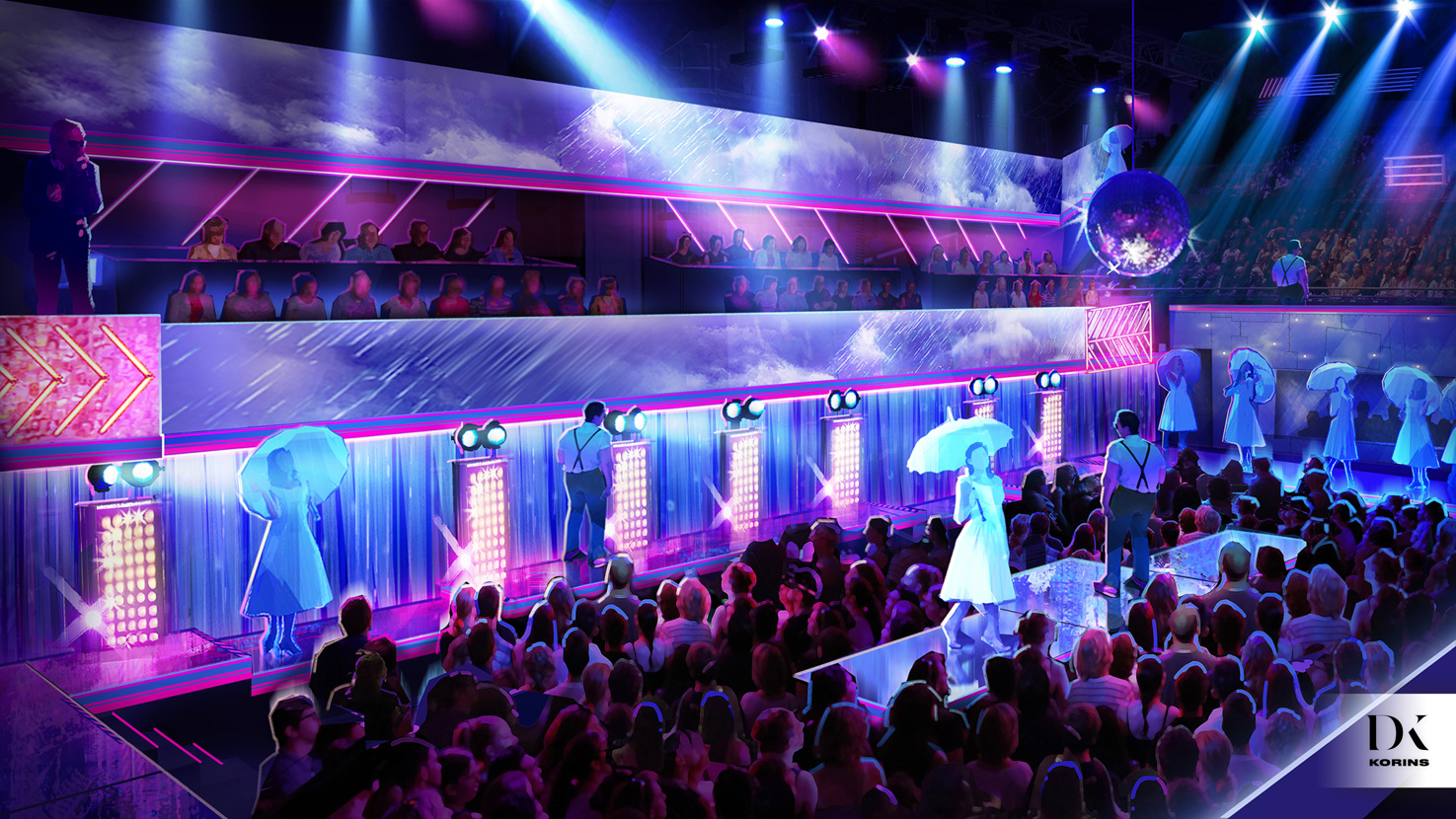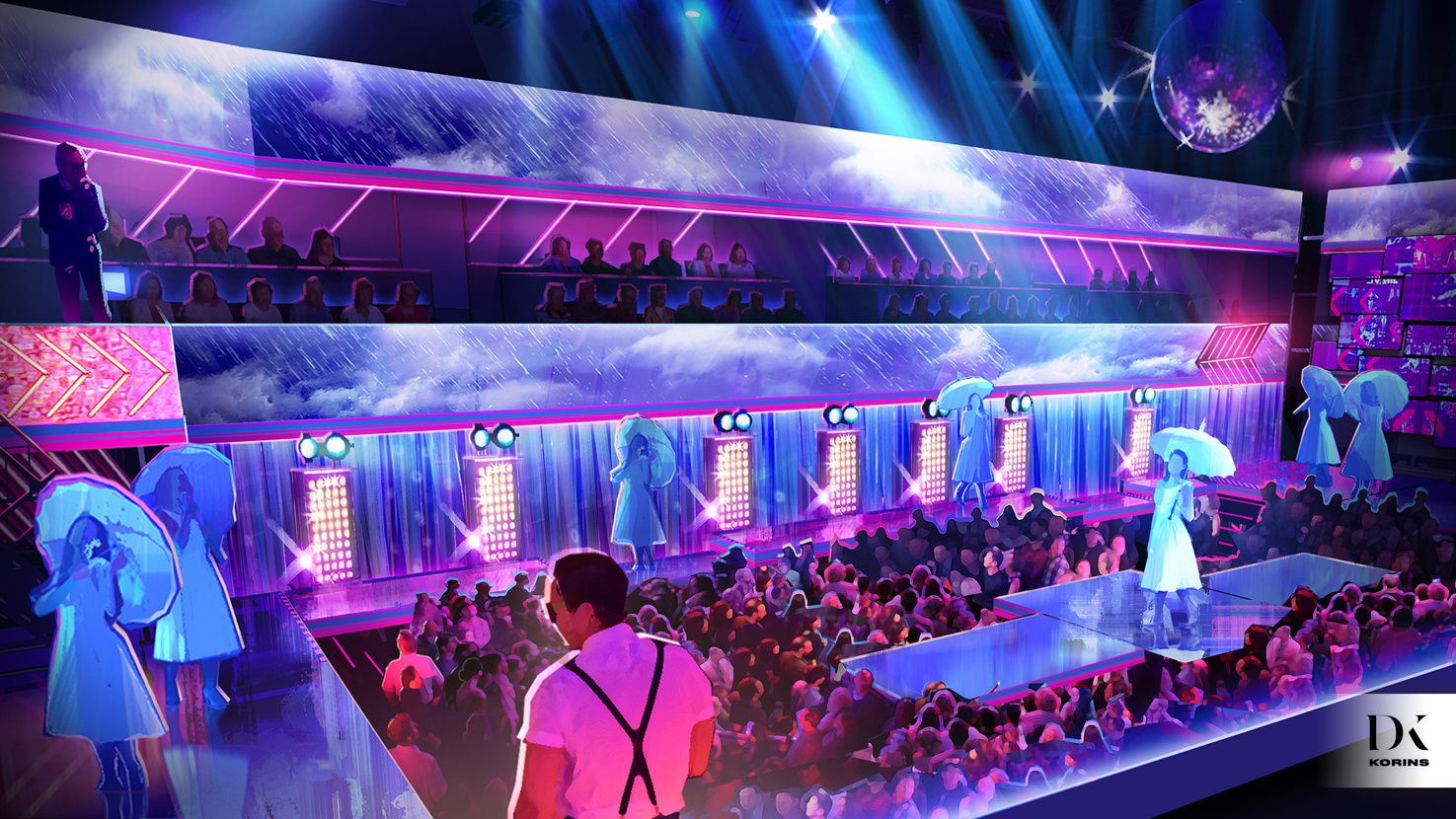 Traditional front and rear mezzanine seats will also be available. Wheelchair-accessible tickets will be available for the floor and floorside seats.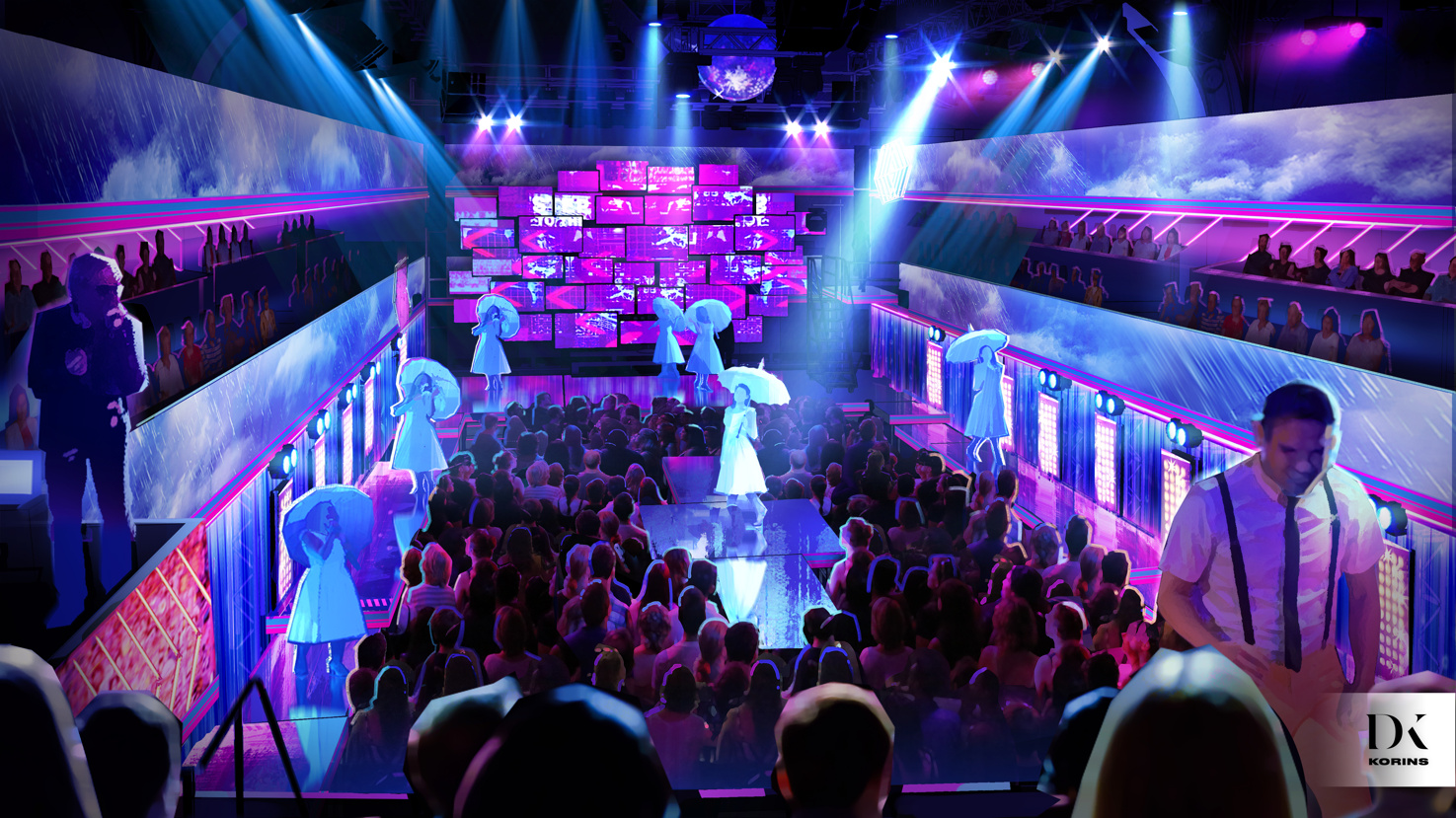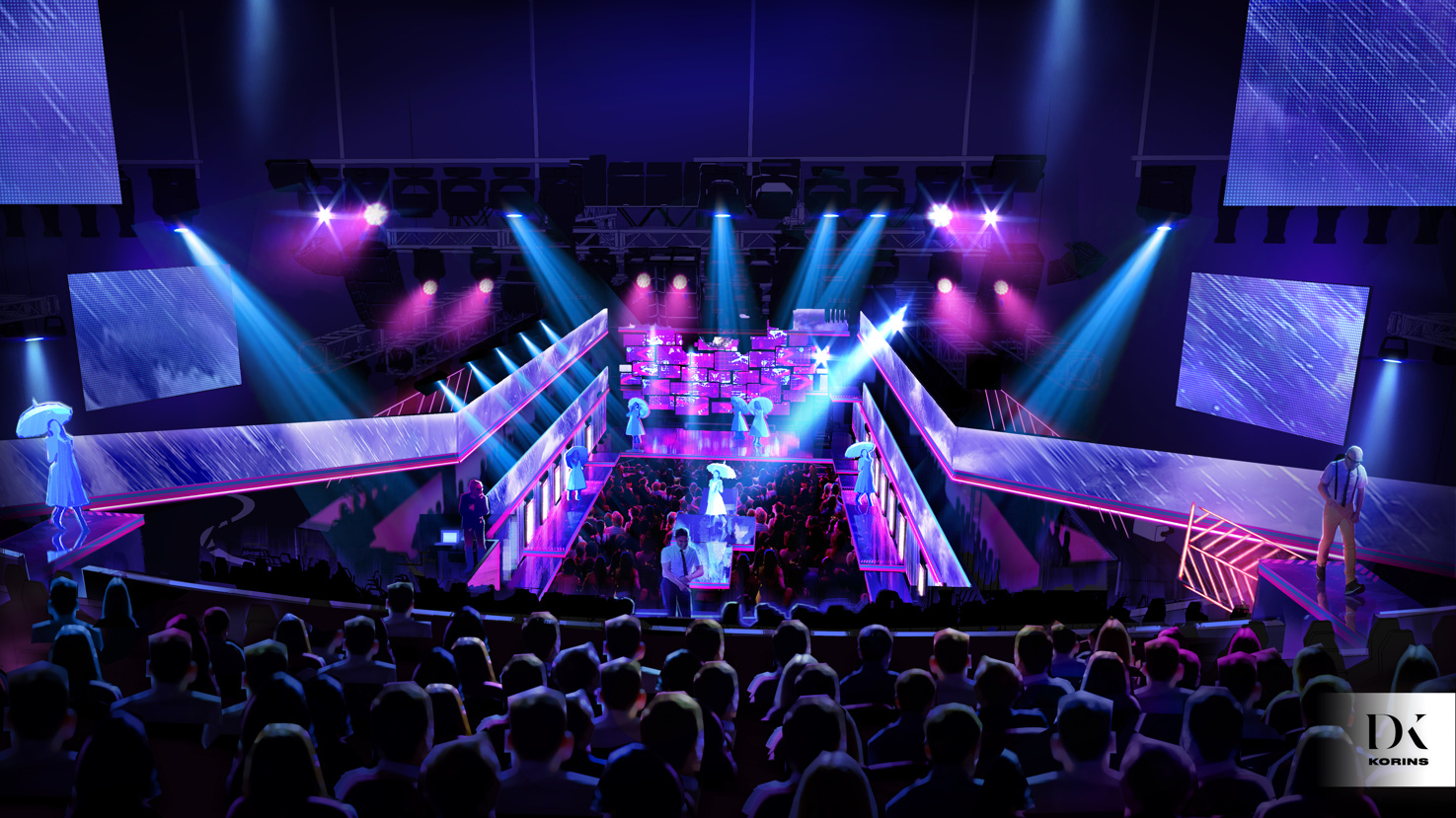 Korins said in a statement, "I feel confident that Here Lies Love will completely redefine what it means to be an immersive theatrical event on Broadway."