John Pielmeier's stage adaptation of The Exorcist may transfer from Los Angeles' Geffen Playhouse to Broadway's Golden Theatre this fall, according to The New York Post. Directed by John Doyle, the production (which is based on William Peter Blatty's 1971 novel rather than the iconic 1973 film) begins its L.A. run on July 3. Brooke Shields is expected to transfer with the production, joined by Malcolm McDowell, who is not appearing in the L.A. run.

The Exorcist tells the tale of 10-year-old Regan MacNeil, whose soul becomes possessed by the Devil. To save her daughter, Regan's mother (Shields) turns to Father Damien Karras (McDowell) for help. The Exorcist explores the battles of good versus evil, faith versus fact and ego versus ethos.

The Exorcist will run at the Geffen Playhouse through August 12. In the Geffen production, McDowell's role will be played by Richard Chamberlain. The production includes set and costume design by Scott Pask, lighting design by Jane Cox, sound design by Dan Moses Schreier and music by Sir John Tavener. Teller, of Penn and Teller fame, is credited as the production's creative consultant. Ben Sprecher and Sonia Friedman serve as producers.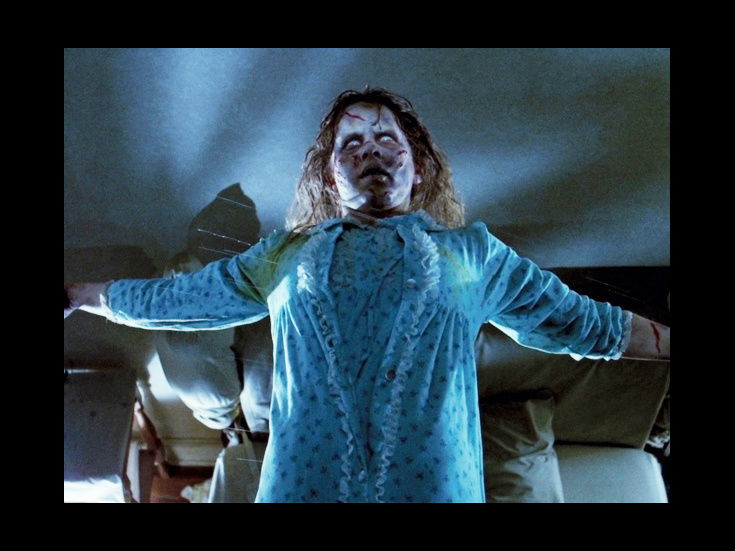 Linda Blair in 'The Exorcist'