Known for landmark performances on both the stage and screen, Mercedes Ruehl is currently breaking hearts alongside Michael Urie in Harvey Fierstein's Torch Song. The Oscar and Tony winner marks her return to the boards in New York City in the already twice-extended off-Broadway production. Hear all about her days before hitting it big in show business, why her co-star Urie gives her hope and more on this week's Show People with Paul Wontorek.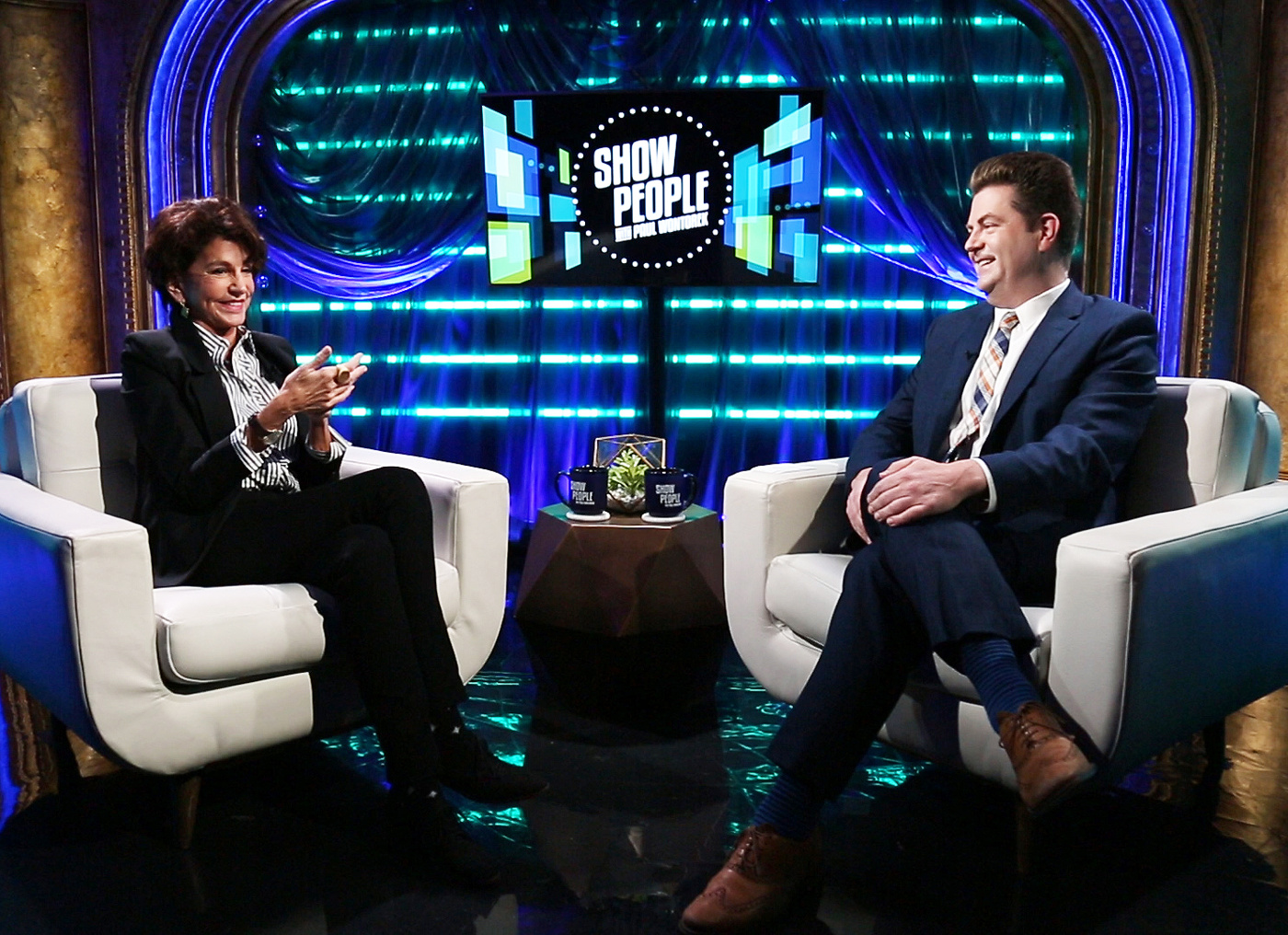 Here are some must-read highlights:

ON WAITING FOR HER ENTRANCE BACKSTAGE
"I go through my scenes. I have five or six copies of just my scenes. They're well-worn, and they've got coffee stains on them. I still go through them every night and look for something I might not have seen before that could enliven a moment. I described it to somebody the other day as 'You're looking for an arrowhead in the furrows.' Not to redirect it from the author's intentions but to redirect how the scene goes and give it a new life. I do that for a while. If I still have time left over, I get in trouble on my cell phone going through Nordstrom Rack looking for cashmere sweaters."

ON TORCH SONG CO-STAR MICHAEL URIE
"I think Second Stage wanted to do a revival of Torch Song Trilogy for a long time. Harvey Fierstein kept saying "No" because he couldn't find anybody to play him. Until Michael Urie came waltzin' down the pike. He grabbed a donut somewhere, came to the rehearsal hall for Torch Song, and he's going to grab a sandwich and play Hamlet in D.C. From Torch Song to Hamlet to The Government Inspector before that, this guy is going through three absolutely different kinds of characters in about five months. He's the calmest, steadiest, dearest man. With all of the things that are happening in the world, you can get a little anxious about the human race and where it's going. I walk to the theater, and I see Michael Urie's face on this huge poster, and I say, 'But there are Michael Uries in the world.' And so, I have hope."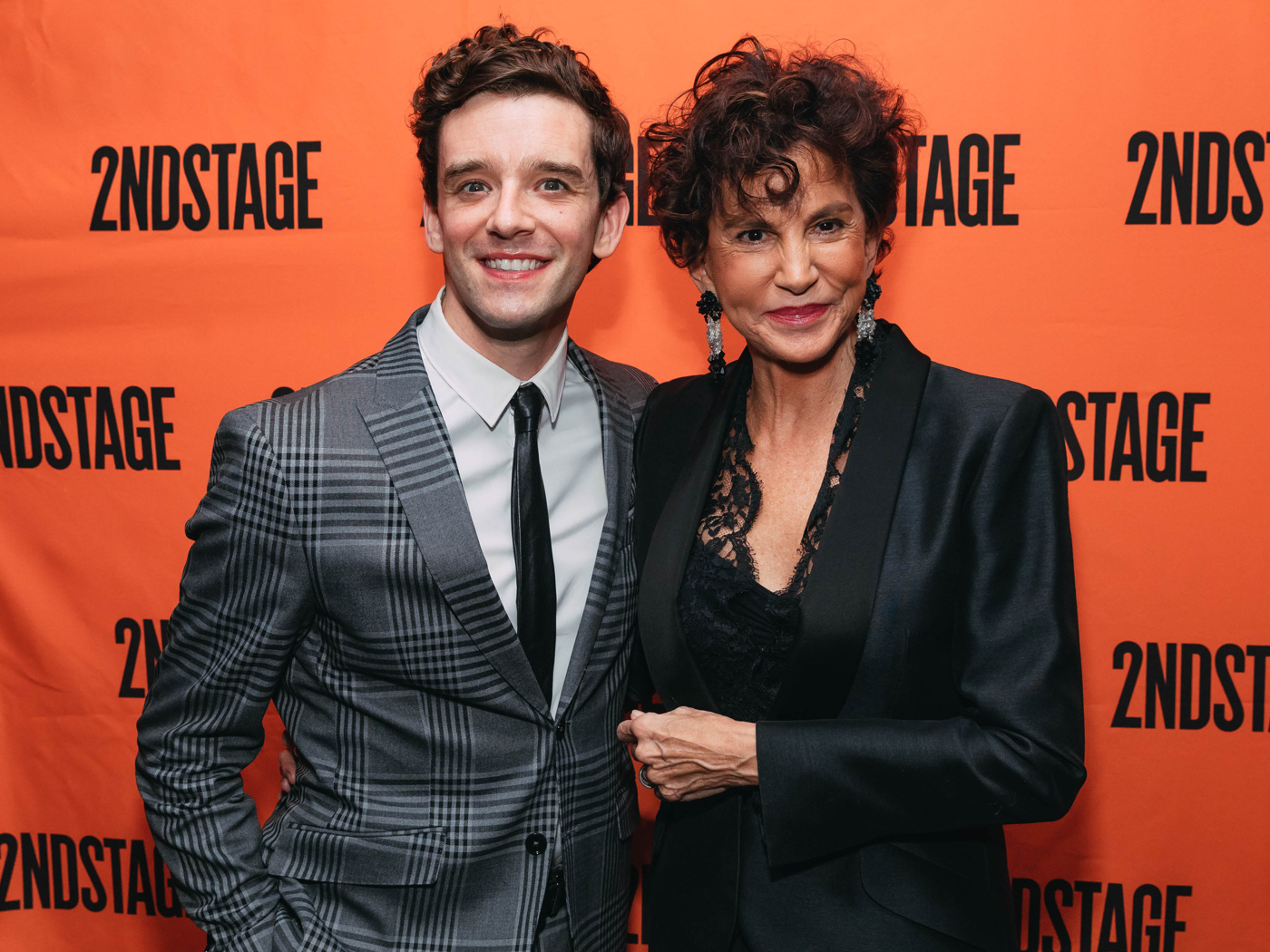 ON THE BOND BETWEEN MOTHERS AND SONS
"My younger son is adopted. He came to the opening night, and Michael Urie said, ' Did you recognize anything?' And he said, 'Yes, she talks to me the same way!' I said, 'I do not!' The love of mothers and sons is a very special kind of love. It has a kind of poignancy that no other love has. My son has got a lovely soul like Michael Urie. They're very similar in certain ways. Around the third performance, we all hold hands and bow. And then we pull back and give Michael the last bow. And tears. It was Michael, but it was my son, but it was Michael. I couldn't believe I was crying. Tears of joy. I do feel that tug of motherhood every night."

ON HAMMING IT UP AS A CHILD
"There was this long white brick building. It looked almost like the back of a theater. I would go out there and sing by myself. I would do little operas. At that time, I was probably four or five. I was going to Catholic school, so basically, my theme was always baby Jesus. A lot of the ladies followed my career from behind their kitchen curtains. I got my friends together. We did plays in our parents' living rooms. I remember doing a Christmas-themed play where I said, 'We are going to have snow on the ground in the living room.' We went out and got angel hair. It got stuck in the rug. I wasn't allowed in anybody's house for about six months. That was the beginning of my life and art."

ON HER EARLY DAYS AS A STRUGGLING ACTOR IN NEW YORK
"It was a tougher city then. It was tough to get work. It was tough to get an apartment. Everything was tough. There were times when I was 21 where I felt that I had grown up and grown old before I ever really enjoyed being young. I remember actor friends at the time. None of us had any money, but we had a family among ourselves. We kept ourselves strong, and we kept ourselves full of dreams."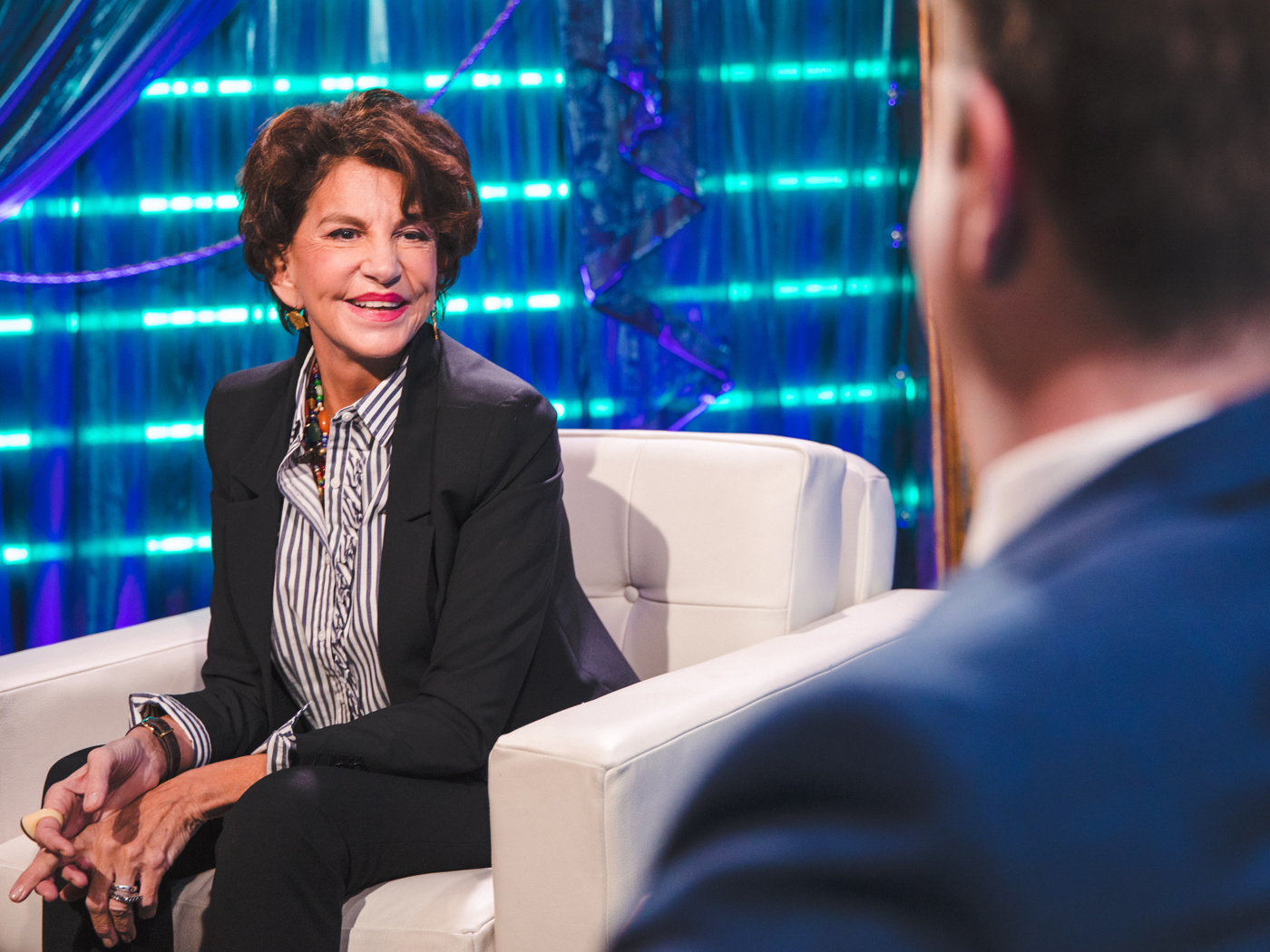 ON WINNING AN OSCAR AND A TONY WITHIN A YEAR
"About two or three years before this, I had gone to visit my folks for Christmas, and nothing was happening. I said to my parents, 'I don't want to live like a graduate student for the rest of my life. If this is not going to happen for me, I'm going to do something else.' Within a day or two, I got a call, and they were recasting this play at the Public. I had two and a half weeks to go in and rehearse it. It was like this door I had been banging on for 12 years suddenly just opened like that. When you're suddenly in the limelight, you can make a few mistakes. Success has a way of distorting people: distorting your expectations, distorting your personality, distorting your sense of your own value. It takes a very strong sense of character to not let that happen or to notice that it's happening."

ON WHAT'S NEXT
"I would also love to get into creating a piece or directing. For instance, a miniseries or a series. I have a couple of ideas. But the acting thing, I have to say, it's still there. As soon as I get out there, there is this feeling of, 'Oh, what am I gonna do tonight?'"

Watch the full episode of Show People with Paul Wontorek below!



Interview is edited and condensed for clarity.