Jake Shears photographed by Emilio Madrid-Kuser at MOXY NYC
After the glam-pop group Scissor Sisters burst onto the music scene in 2004, their wild theatricality and irresistible dance grooves landed them on the British charts immediately and subsequently in the U.S. with hits like "I Don't Feel Like Dancin'," "Take Your Mama" and "Let's Have a Kiki." Front man Jake Shears has been flirting with Broadway as a songwriter for years, having premiered a stage adaptation of Armistead Maupin's Tales of the City at the American Conservatory Theater in San Francisco in 2011 and also prepping a top-secret musical-theater project with Elton John. Now he's stepped in front of the footlights to play Charlie Price in the smash Kinky Boots at the Al Hirschfeld Theatre and is inspired anew to make a go on Broadway.

You're on week three of your run on Broadway. Are you feeling settled?
I am. I'm finally feeling comfortable. It took a minute for the nerves to kind of wear off but I've been having the time of my life.

I noticed that you're turning 40 this year. Was starring on Broadway something you wanted to check off before you reached that milestone?
I didn't know it was, but now I do! It was never even something I thought I was particularly capable of doing, so it's been a surprise for me. I never even considered it a possibility or a reality.

You're a great entertainer in concert and you've done plays before. So, what was the biggest challenge of taking on this gig for you?
Building up my confidence that I could do all of these things at once. It's kind of like patting your head, rubbing your belly, chewing gum and walking at the same time. It's like performing a concert in a way. I get a similar kind of satisfaction out of it, but the complexities are much deeper. In concert, I can get lost in it—I can go out onstage and completely lose track of time and where I am and what I'm doing and come out the other end having delivered something great, but also kind of get lost in it. But you don't want to get lost onstage in Kinky Boots!
I read a terrifying article about what wearing heels can do to a body. So, are there any bunions, corns, calluses, knee pain…?
I've got really huge feet.

How big?
They're like eleven and a half, but I'm five-foot-eight, so they don't look right on me. And they're very flat. And they do give me some heat sometimes, these feet. The heels, though, were thankfully made for my feet so that's a plus. Actually, the rest of my body is getting banged up more than my feet are. I'm slamming myself around a bit. I feel it at night before I go to bed. And I'm a little sore when I wake up in the morning!

The Kinky Boots score is incredible. "Everybody Say Yeah," "Raise You Up"… There are so many "Let's Have a Kiki" moments!
There are. I think the finale is my favorite. It's fun. My two main songs are pretty challenging. I mean, I'm going to master them eventually, but they're pretty tough. But songs like "Say Yeah" and "Raise You Up" are definitely just really fun.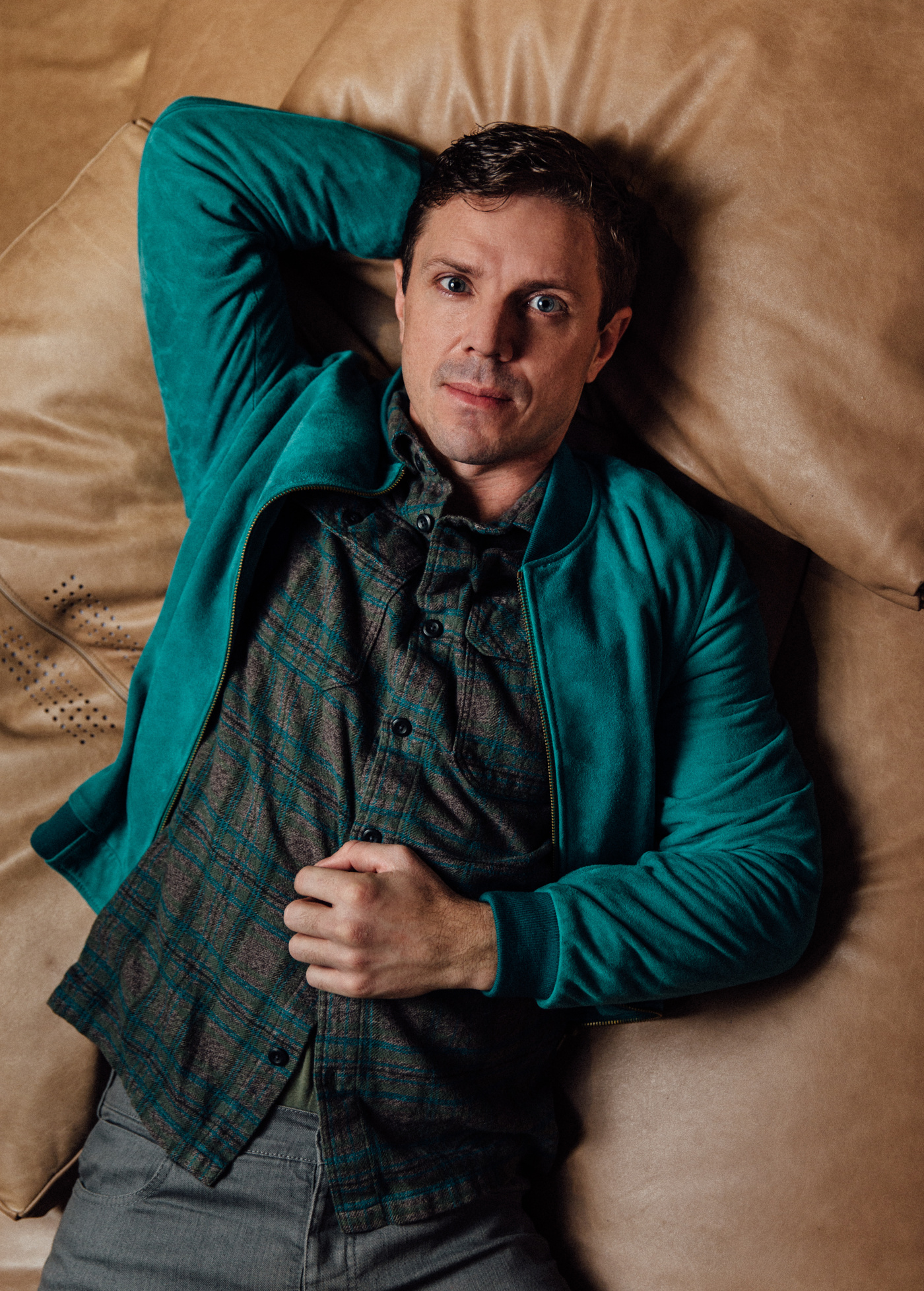 Your past as a go-go boy is well documented. Does that help with Jerry Mitchell choreography? Or were you a go-go boy who just sort of stood there and swayed around?
[Laughs.] I did all kinds of stuff. I think the go-go dancing helped in so many ways when I was growing up. I'm so glad I did it. It was a great crash course in performance and being comfortable being up in front of an audience. It was kind of a priceless education when I was a kid here in New York.

So go-go dancing is something you recommend for aspiring Broadway performers?
[Laughs.] I don't know that I would recommend it to the fifteen-year-old boy that comes up after the show and asks if I've got any advice! I do have younger people come up after the show and ask for advice and it kind of warms my heart. What I've been telling the kids lately is that no matter what you're doing, if you want to be a singer, or you want to be an actor in musical theater or whatever, just make sure that you're making your own stuff at all times. And not always relying on other people. Create your own material and your own ideas. That's been my advice to the youngsters.

Tell me about this Narnia show that you did when you were a teenager.
Oh my god, Narnia! Fred Yockers, my high school theater teacher who directed Narnia, is coming all the way from the West Coast to come see Kinky Boots. I'm really excited.

Who did you play?
I played one of Fenris Ulf's henchmen. I was on the villain side. And I was like a really gnarly, just gross, drippy, Clockwork Orange-looking wolf with long greasy hair and lots of makeup. I found a picture the other day. It wasn't cute. I think I was about fourteen years old. It was a lot of fun. It was a Narnia musical. We went whole hog and really put everything into it. And Fred was amazing. I got a hold of him when I got this gig and told him to come out to see me. So, my high school drama teacher is gonna come see one of his students on Broadway!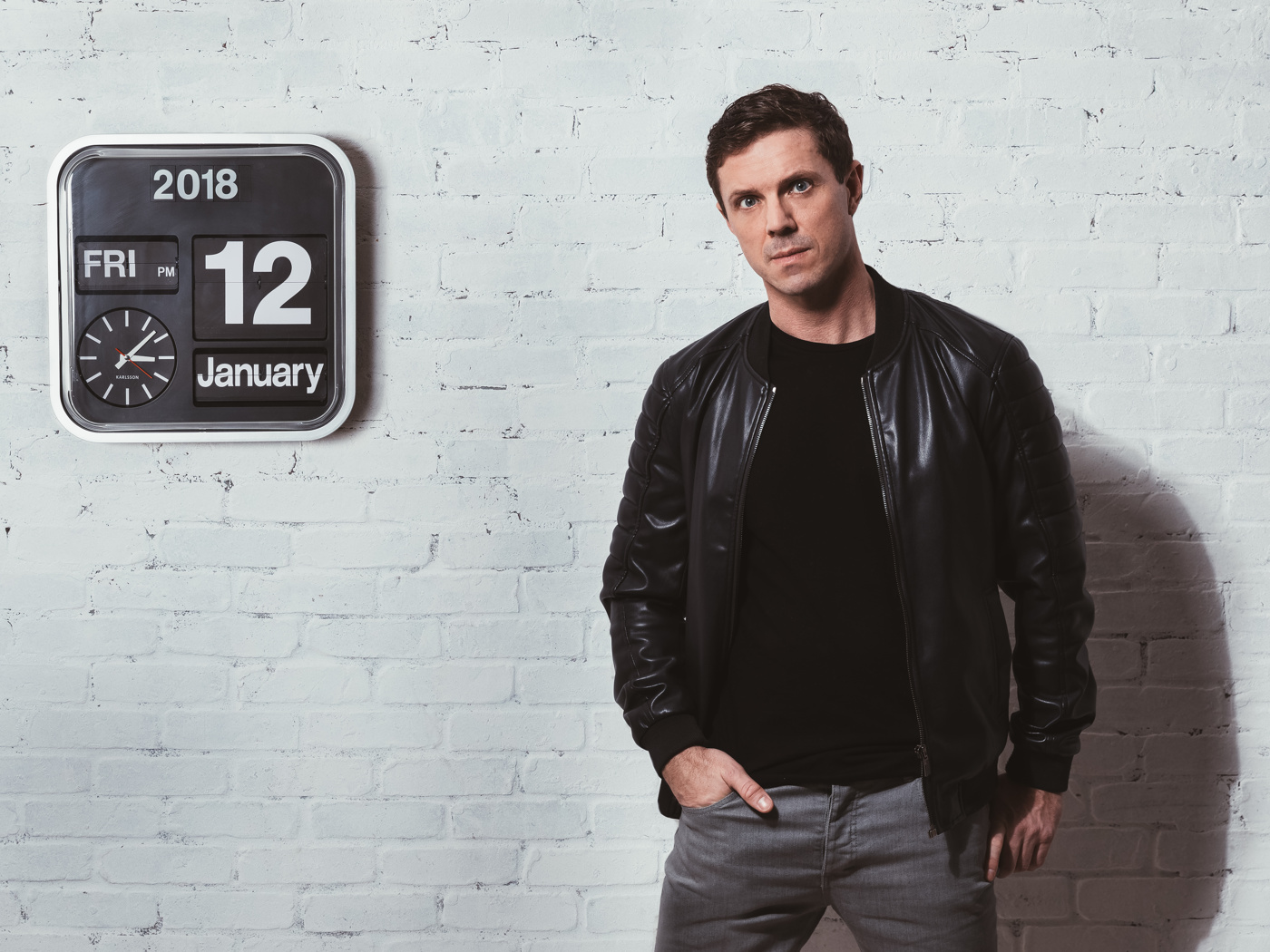 That's awesome. I feel like I've been waiting for a Narnia musical.
Maybe they should do it on Broadway.

I'm into it. So were you into Broadway music as a kid at all?
I didn't have access to Broadway musicals. But I was really into cinema, so growing up, the musicals I was totally into were movie musicals. Whether it was kind of like the Muppet Movie that Paul Williams did, or like Popeye—

I loved that Popeye movie!
—that Harry Nilsson did, or Rocky Horror, Tommy by The Who, Jesus Christ Superstar...I was more into the movie musicals and rock operas, and stuff more from the rock 'n' roll side. I didn't really start discovering musicals or Broadway until I moved to New York when I was twenty. I feel like the first Broadway show I saw was Cabaret with Alan Cumming, which was amazing. And Lily Tomlin in Search for Signs of Intelligent Life, when she did the revival of that. Those were the first two. And then when I started writing music for Tales of the City…I'm still constantly discovering stuff I should have known a long time ago. There's so many Sondheim shows I've yet to penetrate!

Broadway got to see your Tales of the City musical last year in concert form. And I know you did it in San Francisco in 2011. Is the project still alive for you? Where are you at with that?
It's definitely alive for me. I love that show so much—it's so sweet. I have a feeling it is going to have a continued life. And there's still tons of work I want to do on it. I kind of know everything I want to do with it. I also really want to start a new project as well.

A new musical?
Yeah, being in Kinky Boots, a musical that works so damn well, has been really inspiring to me. It's made me want to start a new project. I really enjoy it.

Cool. Now I'm going to be the seventy-third journalist to ask you what the musical you're working on with Elton John is about. And you're not going to tell me, but let's do that.
Yeah. No, I can't tell you what it's about.

Do you have any idea when we might find out what it is?
I don't know. These things take forever! They take so long. That's the heartbreak of musicals is that they just take forever, and you never know. But we have made some amazing, great jams. I can say that.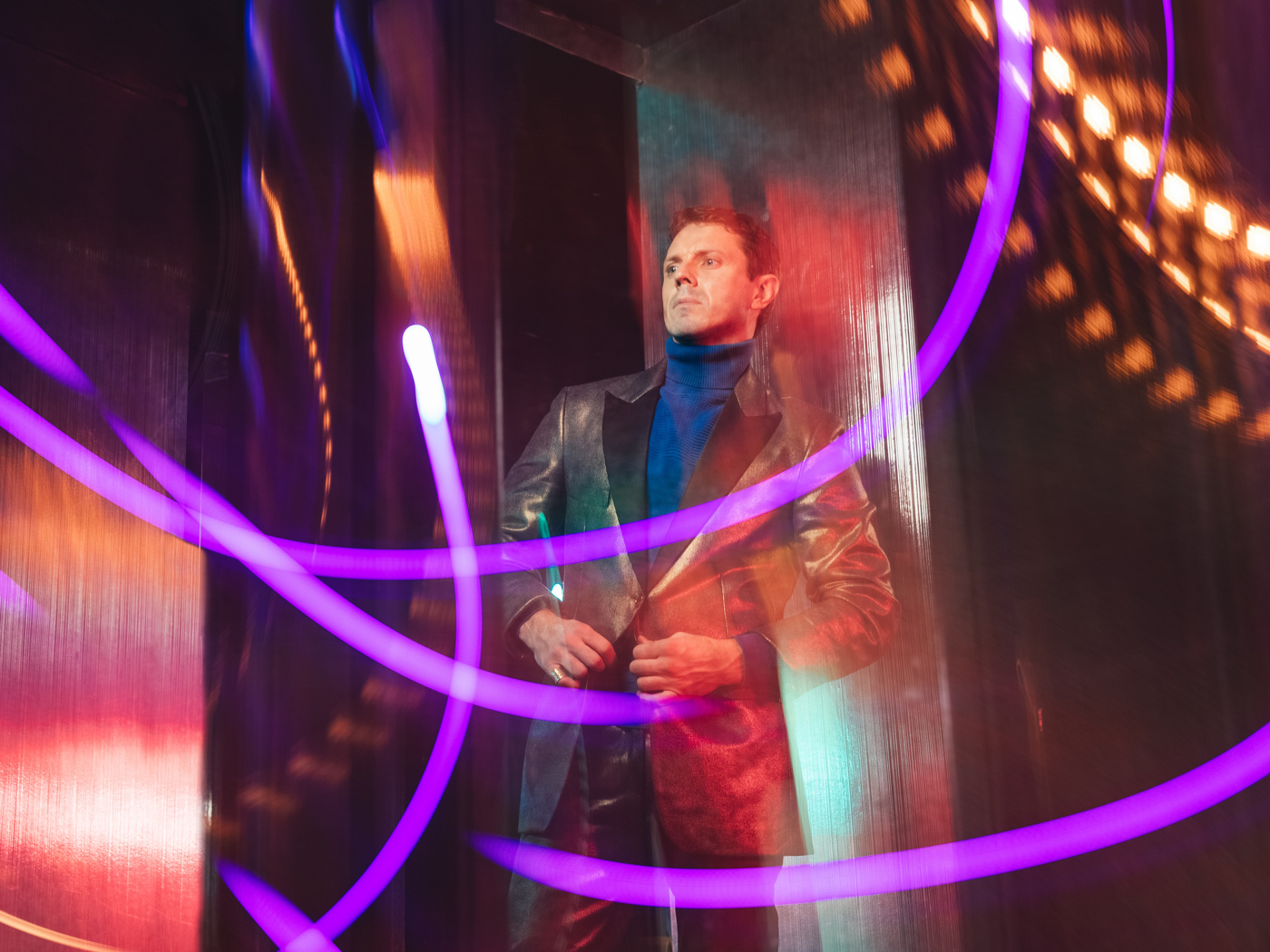 You also were involved with The Greatest Showman, right? You wrote some songs for that? Will we ever hear them?
I wrote a handful of songs, a couple of really good ones. And I wrote one with Michael Arden, actually. It was really cool. It was the early days with it, and I was working with [director] Michael Gracey. One of those songs, the best one I wrote for it, I've saved for the opening of my solo record.

Oh, cool. I love your new solo single "Creep City." It's so good.
Thank you! I'm going to put out another song soon, and then the whole record in late spring/early summer.

It feels like you've had the opportunity to meet—and work with!—so many of your idols. Anyone you still want to meet, or that would freak you out to find out was in the Kinky Boots audience?
Well, I'm a huge, huge Judith Light fan, and have been all my life. And we've become friends over the years and stuff. But I have a feeling she's probably going to come see me in this show and I really hope I don't know she's out there! I still get goosebumps when I am talking to her. I love her so much. But I'm constantly pushing myself as far as the people I've gotten to work with, and the people I get to be on stage with in this show right now is crazy. I've learned so much from them in the last month. I just want to keep doing this! It's so much fun.
Photographer: Emilio Madrid-Kuser | Location: MOXY NYC | Styling: Carlton Jones (Suit by Franco Lacosta | Bomber by Stephen F.) | Grooming: Morgan Blaul