Most people make their Broadway debuts in their young adult life playing a single role in a musical or play, but Angels in America standout Susan Brown is not most people. At the age of 72, Brown is making her Broadway debut and garnerd a Tony nomination for Best Featured Actress in a Play for her take on five characters in the acclaimed revival of Tony Kushner's epic drama. Although the actress is no stranger to the stage and screen, she is still reeling with excitement over receiving her first nomination. Here, Brown shares how happy she is to have made it to Broadway, how Glenda Jackson inspired her, and why she feels a sense of responsibility bringing the show to New York.
Wild Child
Growing up, Brown wasn't exactly a model student. "I was really troublesome, really difficult, very stubborn, terrible temper," she says. "I used to do things like lying in the road and refusing to move. I was a frightful trial to my parents and a terrible bully." It wasn't until a teacher took her under his wing that she realized how bright her future could be. "I had a really wonderful English teacher called Mr. Lee," she says. "He understood me better than anybody else did. I think he recognized something in me from just reading out loud in class in English lessons." Brown then went on to perform in school plays and begin her self-proclaimed "extraordinary transformation."

The Glenda Effect
After seeing Glenda Jackson play Ophelia at the Royal Shakespeare Company at Stratford-upon-Avon in 1965, Brown knew that she wanted to be an actress. "I can still picture scenes from that production in my mind now," she says. "All these years later." Jackson's performance left a mark on Brown. Coincidentally, Three Tall Women star Jackson is also a current Tony nominee, but Brown has yet to use the opportunity to speak to the woman who inspired her to become an actress. "I don't know her at all," Brown says. "I nearly spoke to her today but was too shy." Brown is thankful she saw Hamlet back then and that it set her on the path to become a performer. "I suddenly felt like I'd found myself [when I began acting]," she says. "I feel very fortunate in that because if you really know what you want to do, I think you are very blessed."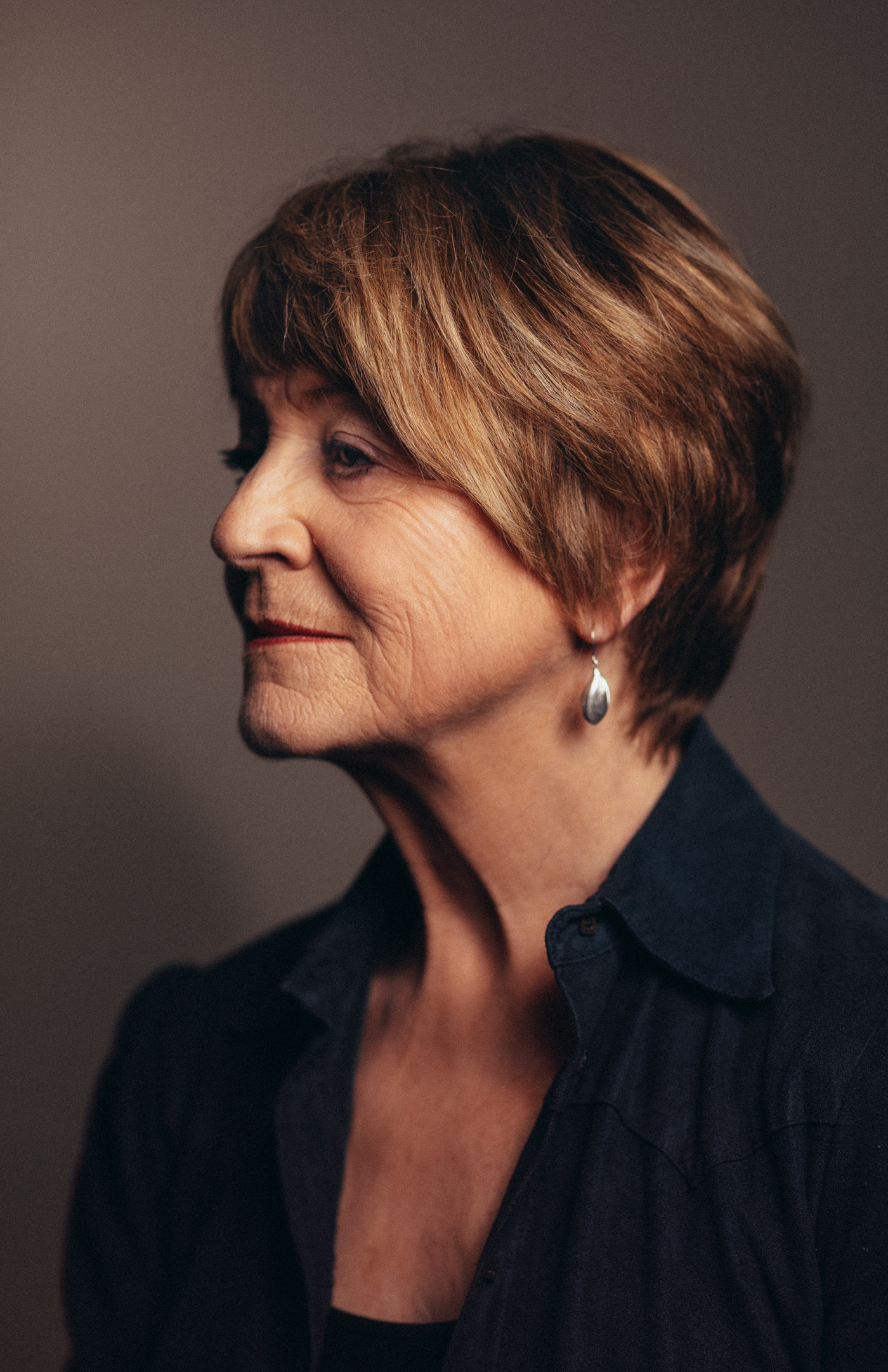 Five in One
Brown's portrayal of five different characters in Angels in America has earned her acclaim, but at first she didn't think it was possible. She plays Mormon mother Hannah Pitt, Rabbi Isidor Chemelwitz, Henry (Roy Cohn's doctor), the oldest living Bolshevik Aleksii Antedilluvianovich Prelapsarianov and Ethel Rosenberg. "When Marianne Elliott asked me to do it," Brown recalls. "I read it, I thought, I can't do this." Brown took on the challenge because she trusted Elliott; they had worked together before. "Marianne knows that I'm a transformer," Brown says. "I'm a chameleon, which is why she asked me to do it."
Bringing Angels Home
This production of Angels in America debuted at London's National Theatre, but Brown feels its true home is New York City. "This play belongs to America," she says. "It's probably one of the most important American plays of the last century. It was fantastically well received in London, but [for the] first performance in America—just doing that Rabbi speech—and realizing that the play had absolutely come home. " While on stage, Brown brings two Jewish characters to life, and the responsibility of that is not lost on her. "I feel quite humbled playing [them]; I'm not Jewish," she says. During Perestroika, Brown recites the Kaddish and feels its emotion every single time. "Somebody said to me, 'You won't have a more Jewish audience unless you go and do the play in Tel Aviv,' and it's true," she says. "I have a real responsibility here to treat this properly."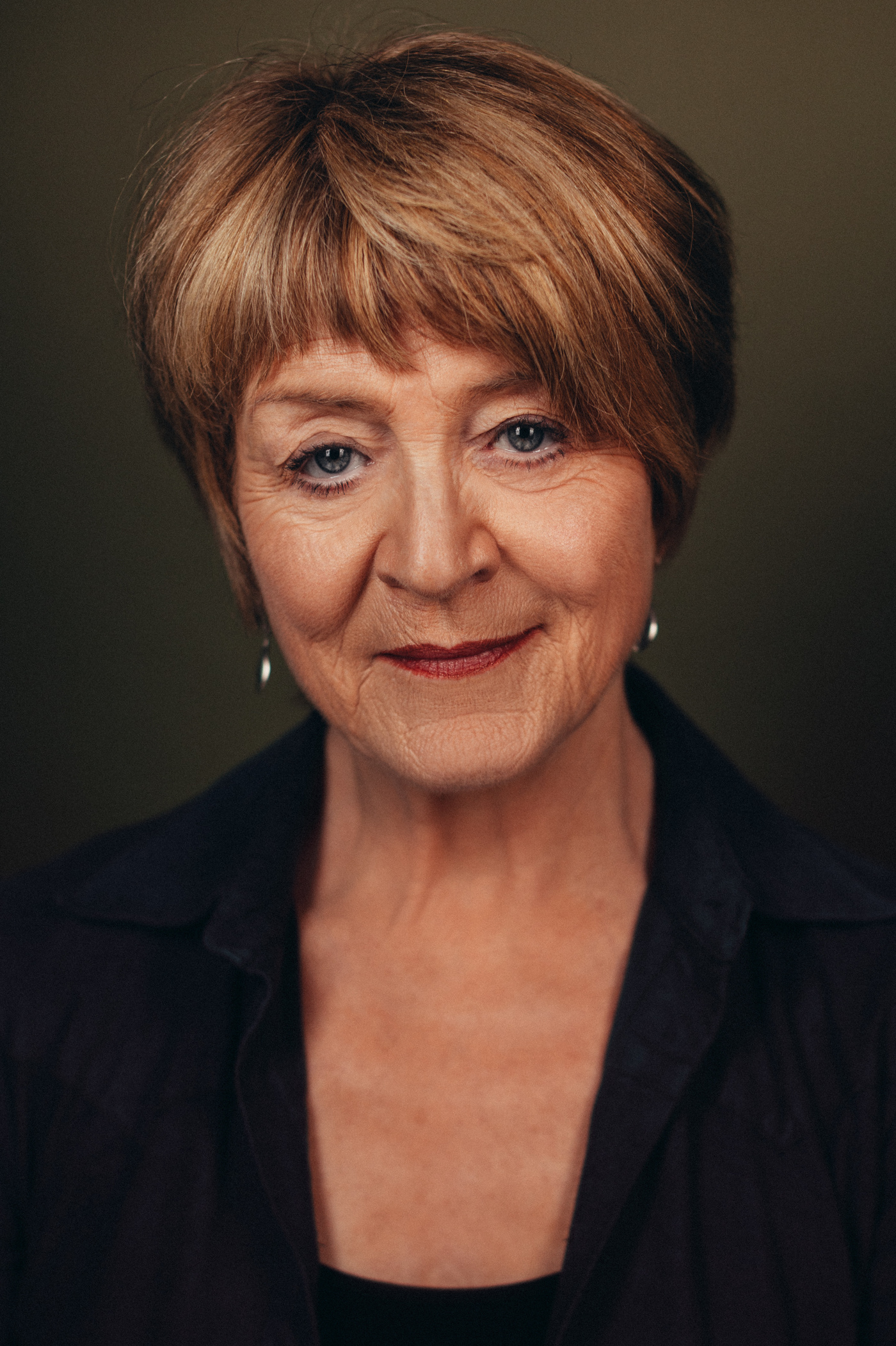 Game of Zombies
In addition to Brown's lengthy theater resume, she also appeared on the first season of Game of Thrones as Mordane Septa. Brown fondly remembers working on Game of Thrones. "I was in the first season, so nobody knew that it was going to become maybe the biggest thing ever," she says. "But it was one of the happiest, most committed sets I've ever been on." Brown even wishes she could return to the show. "I was exceedingly sad that I had my head chopped off at the end of the [season]," she says. "And I said, 'Can't Septa Mordane come back as a zombie?' They didn't think it was the best idea."
Grooming: Morgan Blaul