Justin Collette in "School of Rock," Taylor Louderman in "Mean Girls," Ethan Slater in "SpongeBob SquarePants," Peppermint in "Head Over Heels" and Ariana DeBose in "Summer: The Donna Summer Musical"
(Composite: Caitlin McNaney, Illustrations: Ryan Casey)
Are you a tourist traveling to New York City to see the sights, or a local trapped in the swamp of Manhattan while all your friends go to The Hamptons on the weekend? Either way, there's an oasis of splashy Broadway theater this season to get you through the dog days. We've rounded up the five musicals you should see for unadulterated summer fun. Consider this your trip itinerary for a Great White Way staycation.
SpongeBob SquarePants
​Why go to a real beach when you can go to Bikini Bottom? This heart-warming musical, based on the Nickelodeon series about an overly optimistic sponge, boasts songs from rockstars like Cyndi Lauper, John Legend, Panic! at the Disco and more. Gawk at David Zinn's Tony-winning set and innovative costumes, which bring cartoon characters to the stage without looking like the Philly Phanatic. Catch the production before it sets sail Septemeber 16. GET TICKETS
School of Rock
School may be out, but a brand new batch of mini rock stars just enrolled at School of Rock. The new cast of Horace Green Prep students started July 30 along with a new Principal Rosalie Mullins, Katherine McLaughlin. The musical features a score by Andrew Lloyd Webber and all the hilarity you remember from the 2003 Jack Black movie. And, if you take your kids, you might just be able to sell those summer piano lessons. GET TICKETS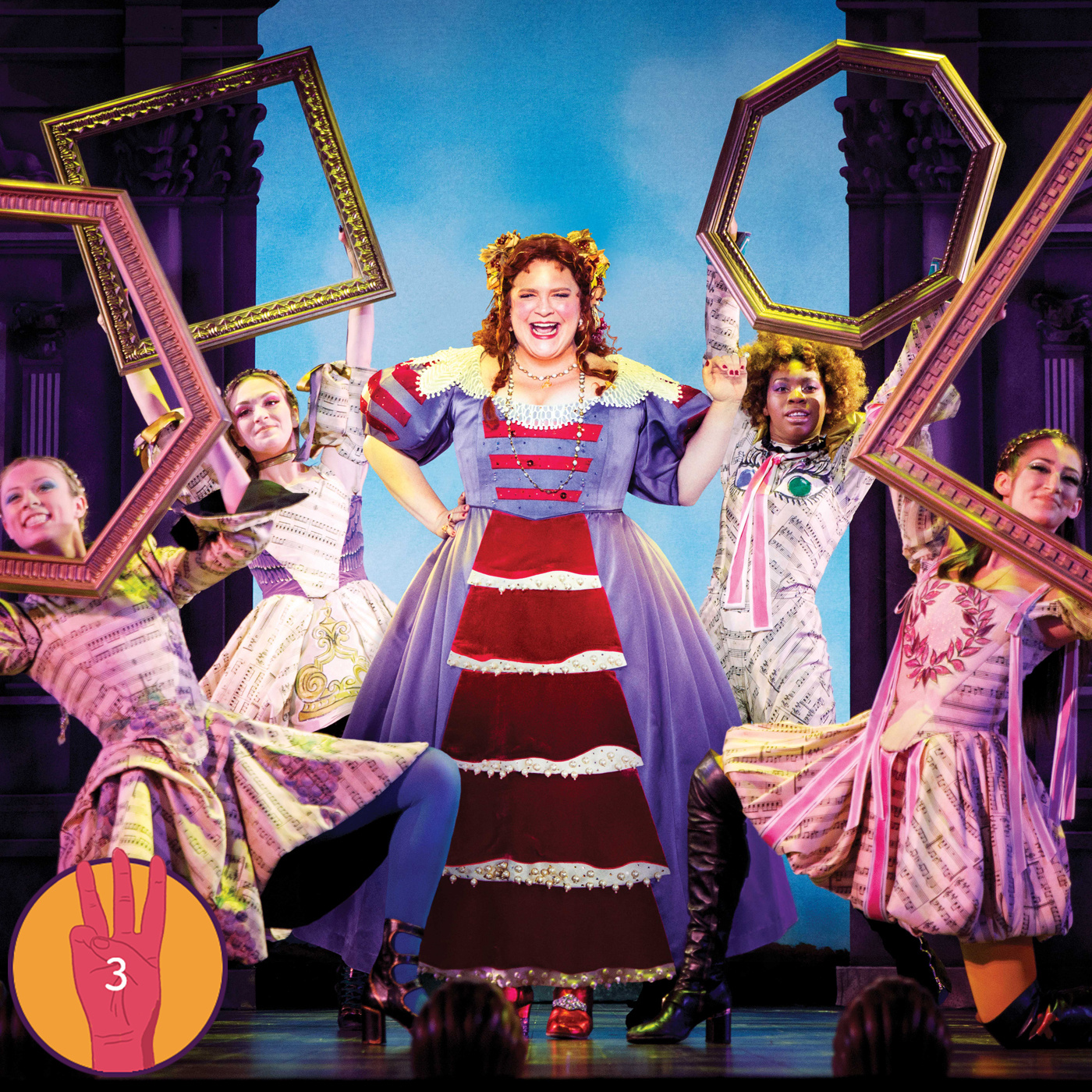 Head Over Heels
A re-telling of Sir Philip Sidney's 16th-century pastoral romance Arcadia doesn't sound particularly... light? But set it to the rock music of The Go-Go's, introduce energetic moves from So You Think You Can Dance alum Spencer Liff and farcically flip gender norms, and you get Head Over Heels. The Michael Mayer-directed new musical is a celebration of inclusivity with its body positive and LGBTQ themes, and also features a Broadway debut by RuPaul's Drag Race standout, trans performer Peppermint. GET TICKETS
Summer: The Donna Summer Musical
Boogie to all your favorite songs of the summer, by Summer herself. Tony winner LaChanze, Tony nominee Ariana DeBose and fresh face Storm Lever share the titular character, telling the story of the disco diva's rise to fame. People are literally dancing in the aisles at this jukebox tuner, getting their "Hot Stuff" on in the air conditioned chill of a Broadway theater. GET TICKETS
Mean Girls
Tina Fey's 2004 uber-quotable comedy gets a musical theater jolt. Get ready for some hilarious new gags from a book by Fey herself, totally grool music from Jeff Richmond and Nell Benjamin, an amazing video screen set and powerhouse choreography from director Casey Nicholaw. And, please, try not to shout out "She doesn't even go here!" with Damien. GET TICKETS