The fall theater scene is kicking into high gear with an exciting crop of plays, revivals and new musicals hitting the stage. The Broadway.com 2018 Fall Preview highlights the stars and shows of the new season.
---
You don't have to be an anglophile to see The Nap, though if you are, you must get tickets right away. Set in the world of snooker and billed as a "comedy thriller," Richard Bean, who wrote the hilarious 2012 Broadway hit One Man, Two Guvnors, is pushing Americans right into the deep end of this British game of pool.
"A snooker table is six by 12, whereas a pool table is four by eight," explains Broadway newcomer and rising film star Ben Schnetzer, who has the leading role in The Nap. "The balls are smaller [than pool], the pockets are smaller, the cues are shaped differently." Didn't get all that? Don't worry, you don't need to know anything about the rules of snooker to enjoy the show. "It's about family and morals and match-fixing in professional sport. It's subversive; it's funny, and it's very, very zany," Schnetzer says. "The play is not about the game," the playwright adds. "The American audience is intelligent enough to realize that."
---
"It's subversive; it's funny, and it's very, very zany."
---

Bean wrote the play at the urging of director Richard Wilson, who is an associate director at Sheffield Crucible. "It's a big theater for a provincial town in England," Bean explains. "It's a 1000-seater. It also hosts the World Championships for snooker, and has done for about twenty years." At first, Bean was not interested in writing about a game that the actors wouldn't know how to play, but then inspiration struck: "I came up with the idea that if it's a match-fixing plot, then we could have an actor who doesn't need to be any good at snooker," he says. "He's throwing the game; the boxing equivalent of taking a dive."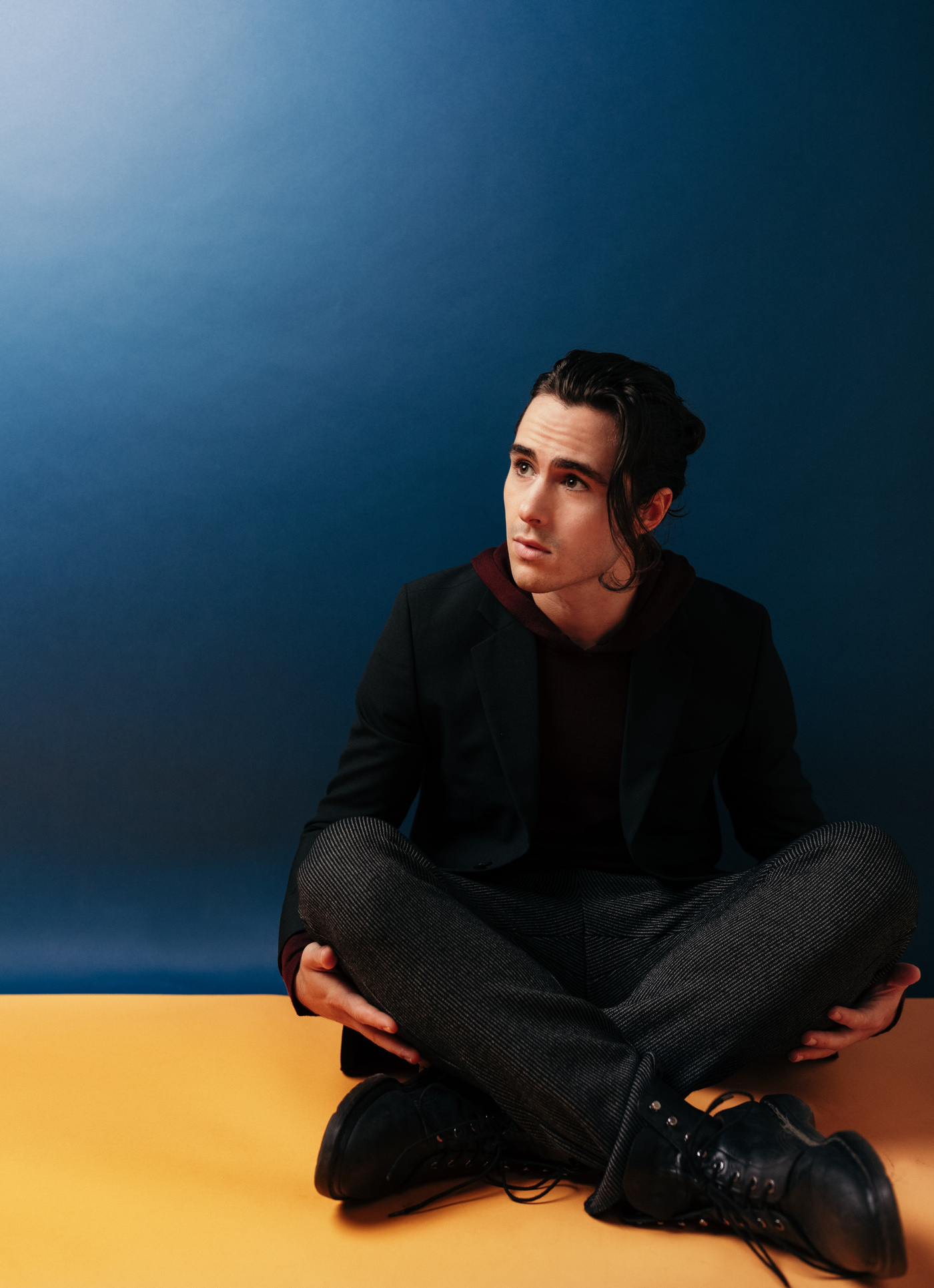 The scribe was drawn to the colorful characters that often populate snooker championships. "Snooker is one of those sports where most of the kids come from weird and dysfunctional families," Bean explains. "They weren't very good at school. Their dad built them a snooker shed or something like that. That's a very common thing; it's not an invention of mine for the play. Snooker is always going to throw up extraordinary characters." The Nap features an ex-con dad, a hard-drinking mother, a fast-talking manager and a renowned gangster, to name just a few of the motley crew in the play.

Though Schnetzer does not really need to play snooker for the show, he's been practicing anyway. "It's been fun finding places to practice when there are none," he laughs. "I don't know if I can afford to join the New York Athletic Club!" The posh Central Park South establishment is one of the few places in New York City to have snooker tables.

The young performer is the son of Nancy Snyder and Stephen Schnetzer, a pair of actors who met on the set of One Life to Live. "Once I started working, my parents had a real understanding of the quirks and singularities and demands of the job," Schnetzer says. "So, there was never any having to explain to them how things work or what an audition feels like, or this or that." When he decided to pursue acting seriously, he chose the prestigious Guildhall School of Music and Drama in London.
---
"Snooker is one of those sports where most of the kids come from weird and dysfunctional families."
---

"I don't really think of Ben as American," Bean says. "Because over here, we know him from the film Pride, where he played the lead, and you wouldn't think that he was an American at all. His Sheffield accent is perfect. When I walk into the 43rd Street rehearsal rooms, I think, 'Oh, great! There's at least one Englishman I can chat English rubbish with.' Of course, he's not. He's a New Yorker."
"My best friend from school is from Yorkshire, which is where the play is set," Schnetzer says, explaining how he got so good at playing a Brit. "He's not from the town in Yorkshire that the play is set in, but he's from not too far from there. So, I just do my best impression of my buddy, and that's my performance."

In addition to Schnetzer, the cast features Tony nominees Johanna Day and John Ellison Conlee as well as Transparent's Alexandra Billings and real-life snooker champion Ahmed Aly Elsayed. "We have a professional snooker player in the cast who doesn't have to have any lines," Bean says with a laugh.

"I've played sports all my life," the playwright says, "and I'd like to think that I've never cheated at any sport. Sport is a construct. It's a creation of man, so if you cheat at it, you're kind of letting the species down. I know that sounds a little pretentious, but feel that in my soul. Sports always have been a metaphor for life."


Photos: Emilio Madrid-Kuser | Makeup: Morgan Blaul | Styling: Carlton Jones

"The Nap" is in previews and opens on September 27 at the Samuel J. Friedman Theatre